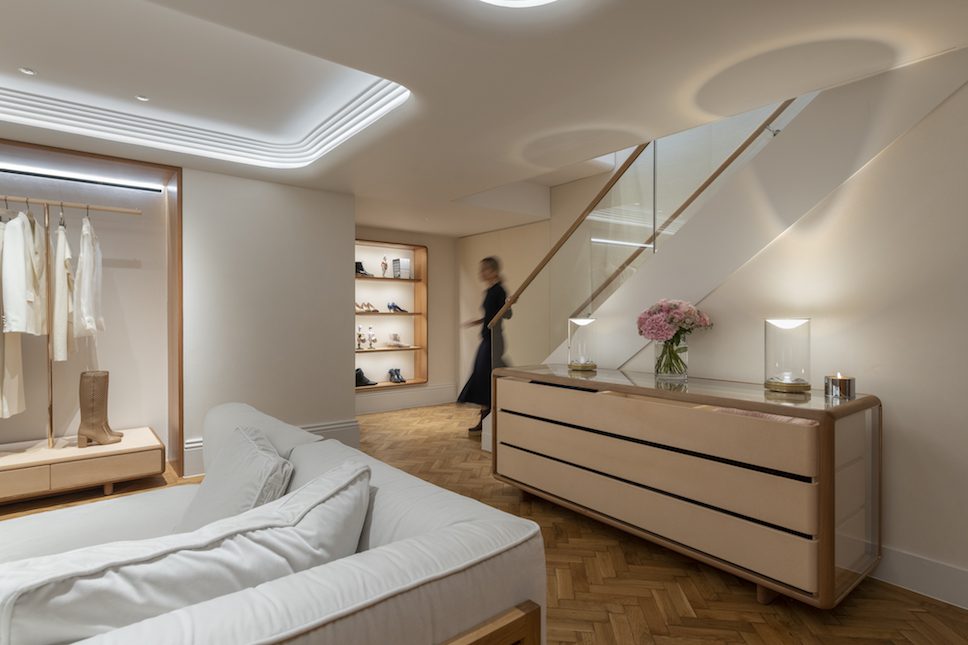 Global sustainable fashion brand, Gabriela Hearst has recently unveiled its first London store. Located on the bustling corner of Brook Street and Davies Street, the two-storey flagship occupies a prime location within the heart of the capital. With sustainability being the primary focal point for the brand – and therefore the store – international practice Foster + Partners partnered with Benchmark to create the desired environment the brand required.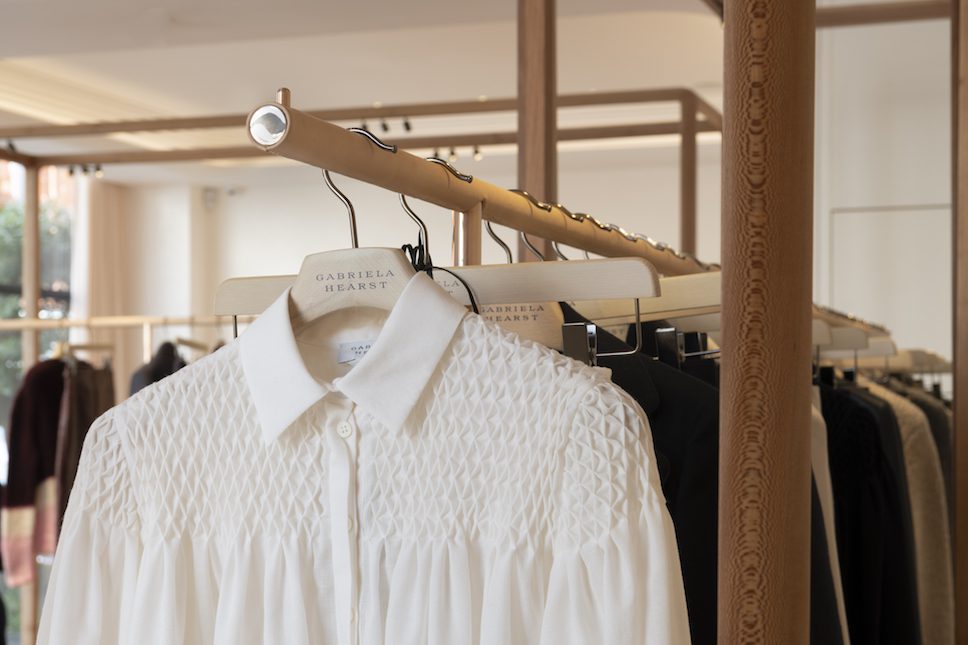 The brand not only brings forth stylish designs, but an uncompromising commitment to the environment. Gabriela Hearst has constructed a pioneering model for the creation of ecologically responsible clothing and accessories within the fashion industry, and this sustainable approach to design is mirrored throughout the London store's interior via carefully curated furniture choices and other key details.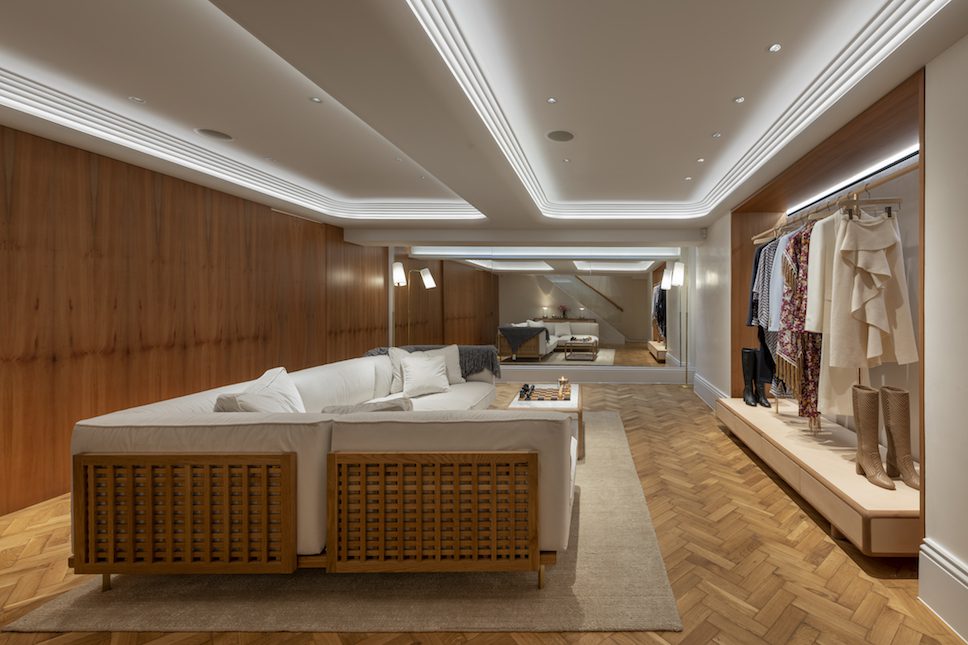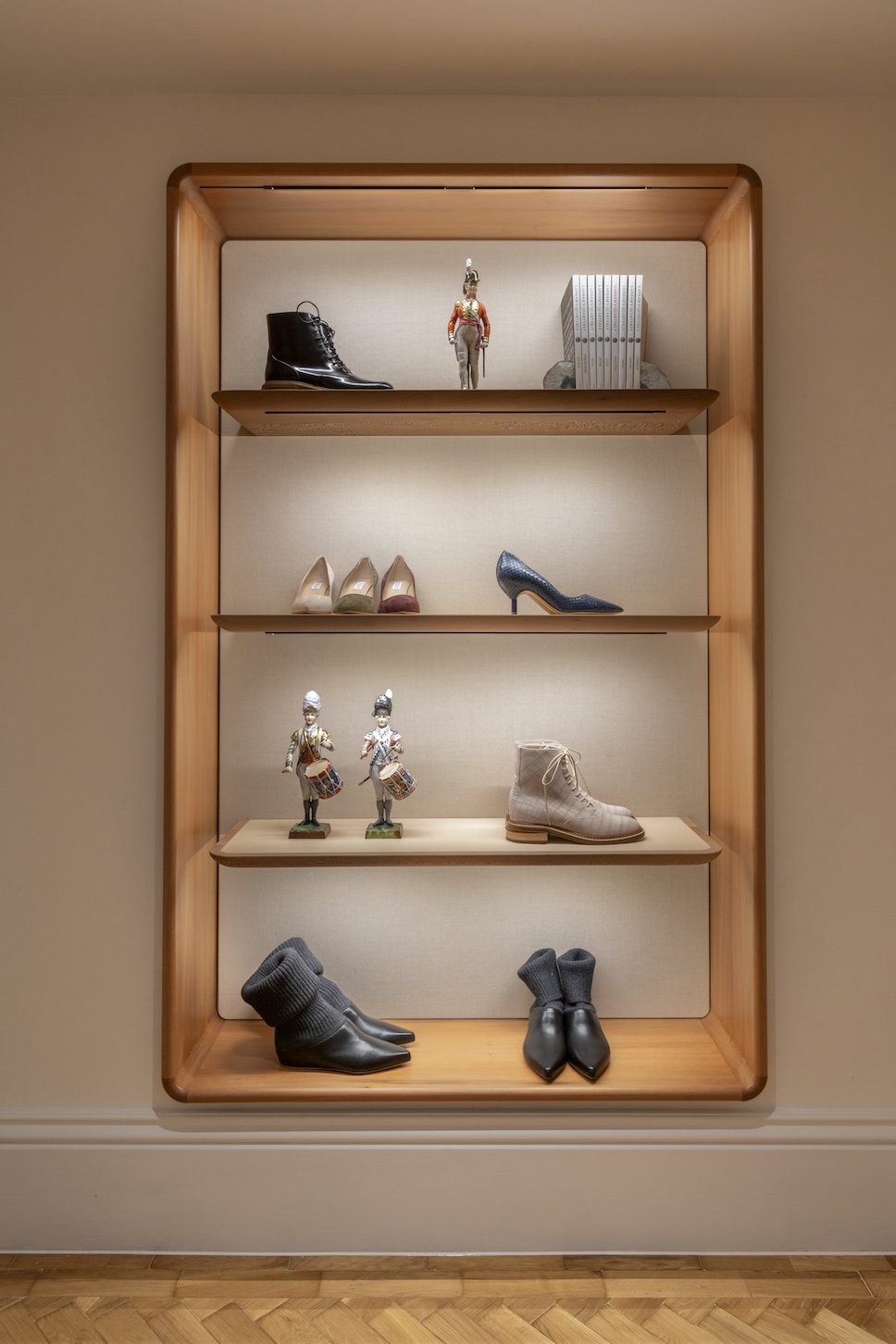 British furniture maker, Benchmark's ethos and focus on well-being and sustainability therefore tied in beautifully with the client's ethos. Utilising natural materials over synthetic options, the Kintbury-based furniture creators forge organic designs which breathe elegance and heighten wellness. The project included crafting a knitwear cabinet, refined clothes rails, inviting coffee table designs and, of course, shelving units to showcase the brand's pieces.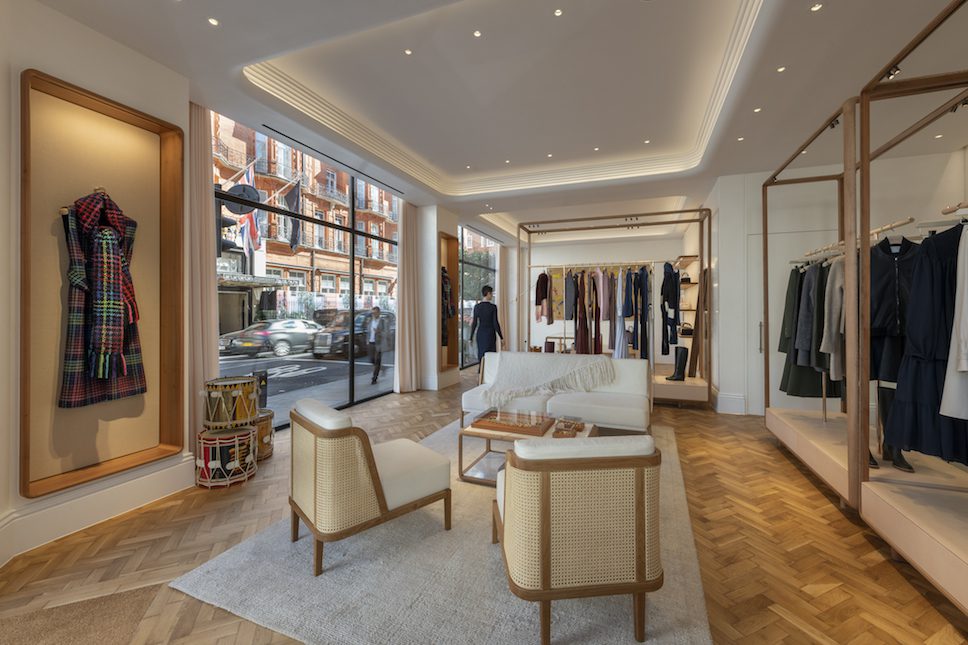 "The opportunity to make the Gabriella Hearst furniture brought challenges and rewards. The team at Foster + Partners were clear about their union for matching simplicity of form with uncompromising craft. It was akin to jewellery making on a large scale. Every joint and every stitch had to be equal in craftsmanship to the clothes they were displaying. As cabinet makers, it gave us the opportunity to show the very best of what we can do, and I do think it is the most beautiful shop in London." Sean Sutcliffe, Benchmark Co-founder and Managing Director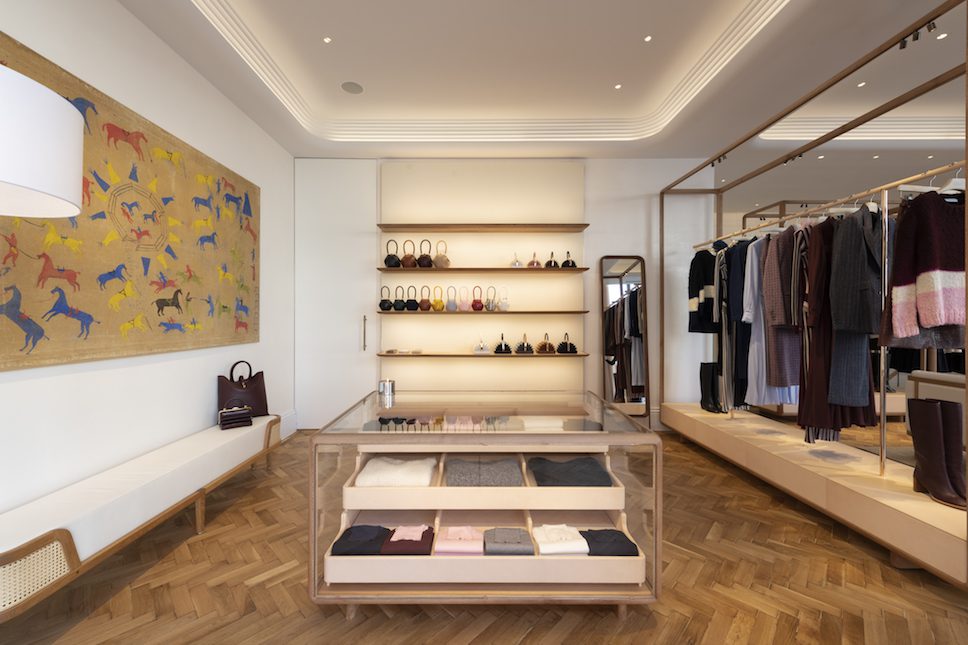 At the heart of this bespoke furniture collection for the store is a sense of warmth, heightened by the designs' soft geometry and organic, curving edges. Integrated LED lighting, vegetable tanned leather and accents of rose gold edging (a signature hue for Gabriela Hearst) add to this exquisite material palette. This carefully curated mix of materials come together to create an inviting, luxurious feel throughout the store. Leather wrapped drawers and surfaces serve to highlight the pieces on display while London Plane Timber coffee tables showcase Carrera marble tops. Notably, all materials throughout the store are sustainably sourced or created from recycled elements to avoid the use of harmful chemicals in their production. Benchmark sourced the London Plane timber from a tree that fell during a storm in Lincoln.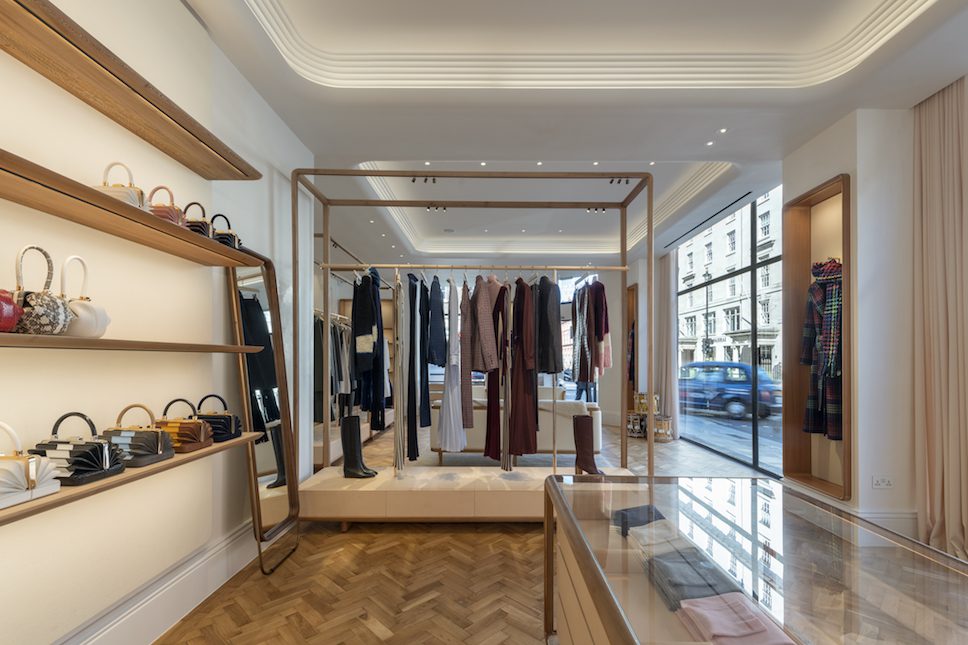 The store's windows aren't cluttered with mannequins or products but aim to simply frame the interiors of the flagship store as two distinct settings, allowing for the brand's designs to take centre stage.
"The furniture for Gabriela Hearst is rooted in sustainability and a sense of place. It is made primarily of recycled and natural materials, such as vegetable-tanned leather and storm-felled London Plane timber, which provides a wonderful connection to the city. Each piece has been conceptualised as a space frame, with a warm combination of materials and soft geometry that ties the entire range together. Working with Benchmark, the elements blend specialist crafts in timber and leather while integrating LED lighting to create a unique ensemble." Mike Holland, Head of Industrial Design, Foster + Partners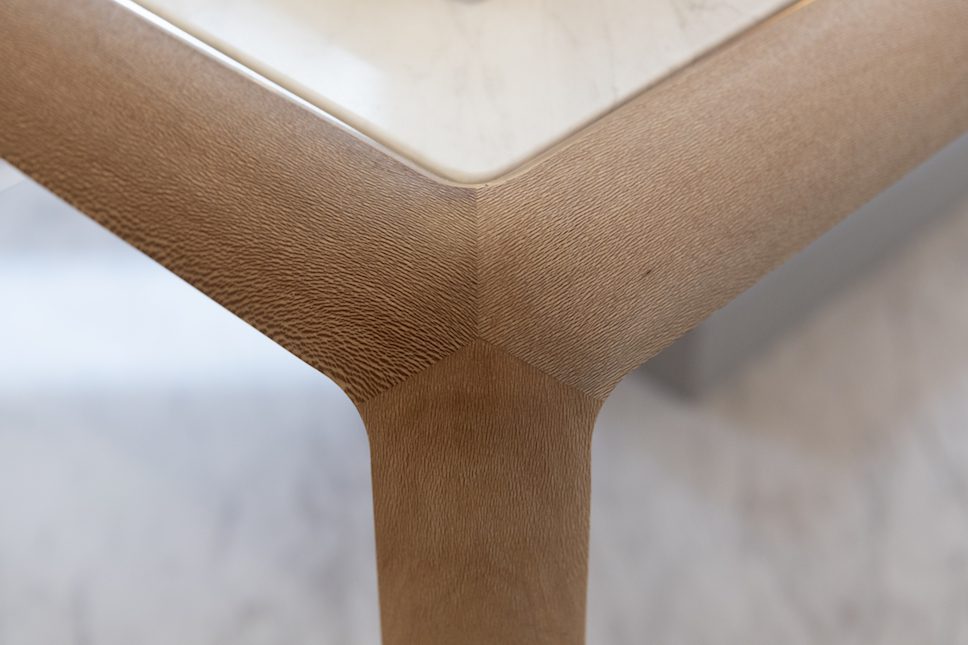 Discover more about the Gabriela Hearst London store here.
For further information on Benchmark click here. Plus, discover more projects by Foster + Partners here.
For more commercial architectural stories on enki click here.