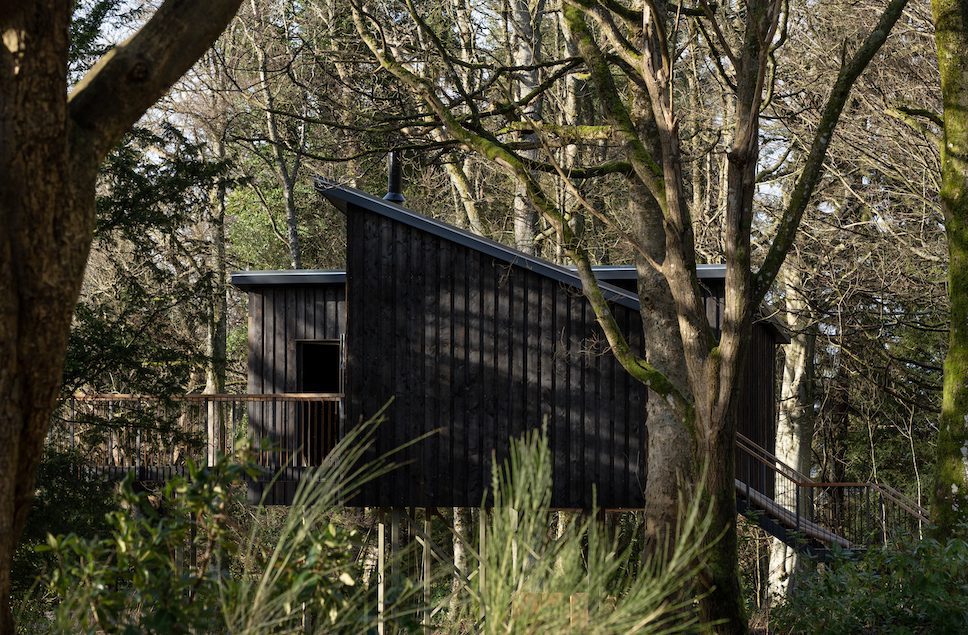 Welcome to Enki's Eco Edit: March 2023, the third in our monthly sustainable lifestyle news series which will round-up our curated selection of the best eco-friendly brands, shopping ideas, and places to visit. This month, we take a look at two different low-carbon getaways with nature and well-being at their hearts, a new sustainable eatery in Notting Hill, and more…
1. The Treehouses at Leckie, Scotland are set to open this month
Four luxury, sustainable, and self-catered treetop hideaways, nestled amongst the ancient woodland in Stirlingshire, Scotland, are opening their doors on 31st March 2023. With an ultra-low carbon footprint, The Treehouses at Leckie are built into the canopies of majestic oak and sycamore trees and are surrounded by the beautiful Leckie estate, which boasts endless parkland, woodland, and dramatic cargos. Each of the treehouses is quirkily named after a bird, with a choice between Chiffchaff and Goldfinch (sleeping up to four people), and Wren and Siskin (sleeping up to five people).
To stay in a one-bedroom Treehouse costs from £290 per night, with a minimum two-night stay, and you can book now via leckietreehouses.co.uk.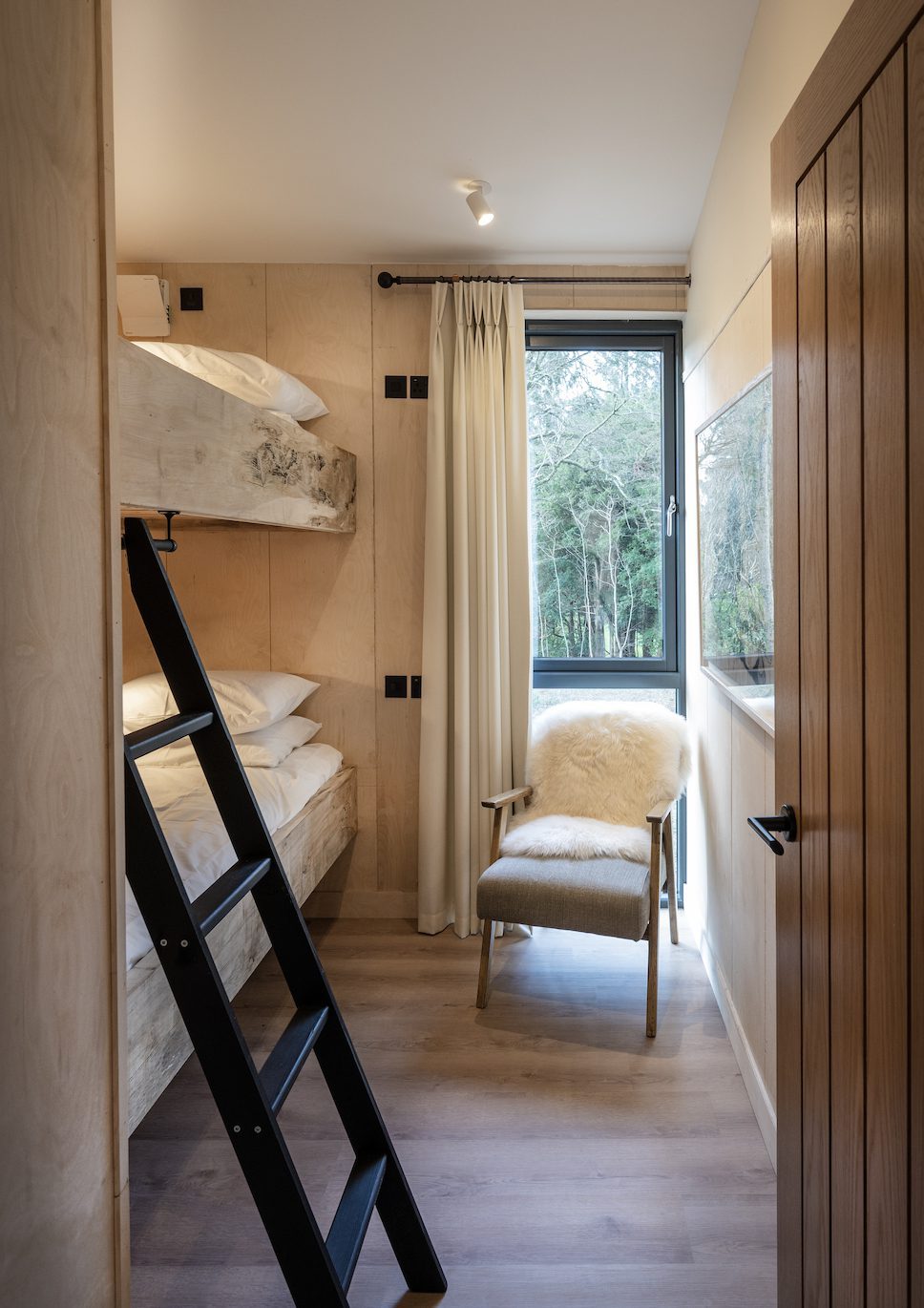 2. Introducing the sustainable wood-fired Koto hot tub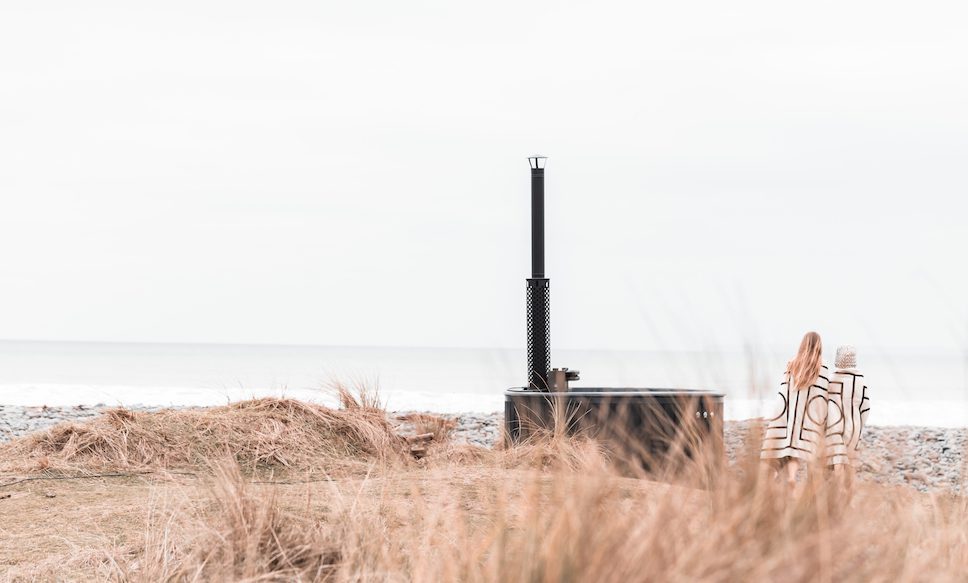 As the weather starts to turn a bit warmer and our minds turn to spending more time outdoors, we can't help but think of how we can treasure moments in nature. This is why the first sneak peek of the brand-new Koto hot tub caught our eye…
Handcrafted using black thermowood cladding, this Scandinavian-inspired hot tub can seat up to two to four people with an ultra-quiet hydro massage system. Its heavy-duty granite-treated vessel and all its steel components are treated in a matte black coating, completing its modern and minimalist aesthetic.
Not only does it offer a cosy yet invigorating space experience, it also embodies sustainable design having been built from environmentally friendly materials. If you're interested in ordering the wood-fired hot tub, which is the first in a series of Koto Elements, you can enquire at kotodesign.co.uk. Prices start at £6,250, excluding VAT and shipping.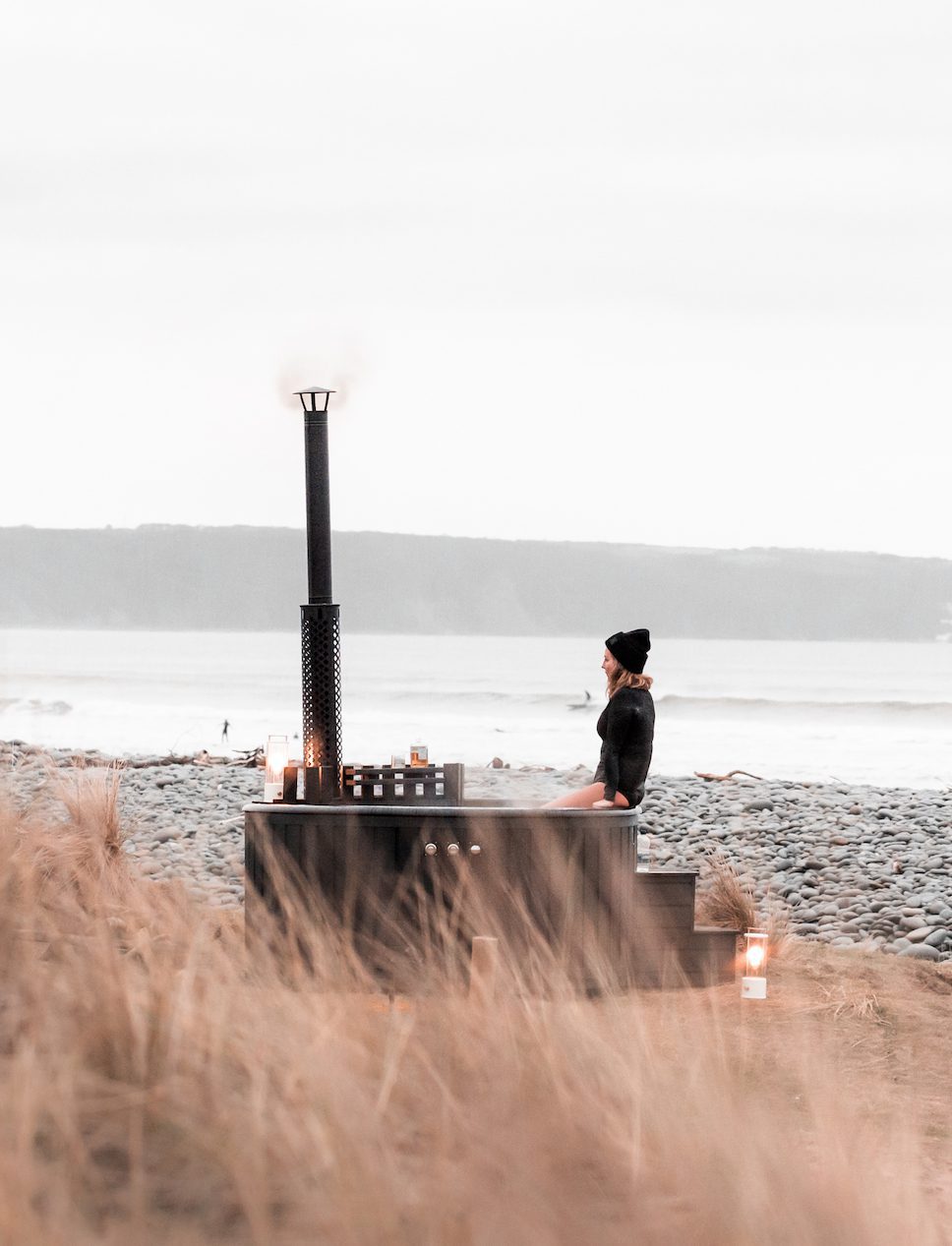 3. Kuro Eatery brings a new dining experience to Notting Hill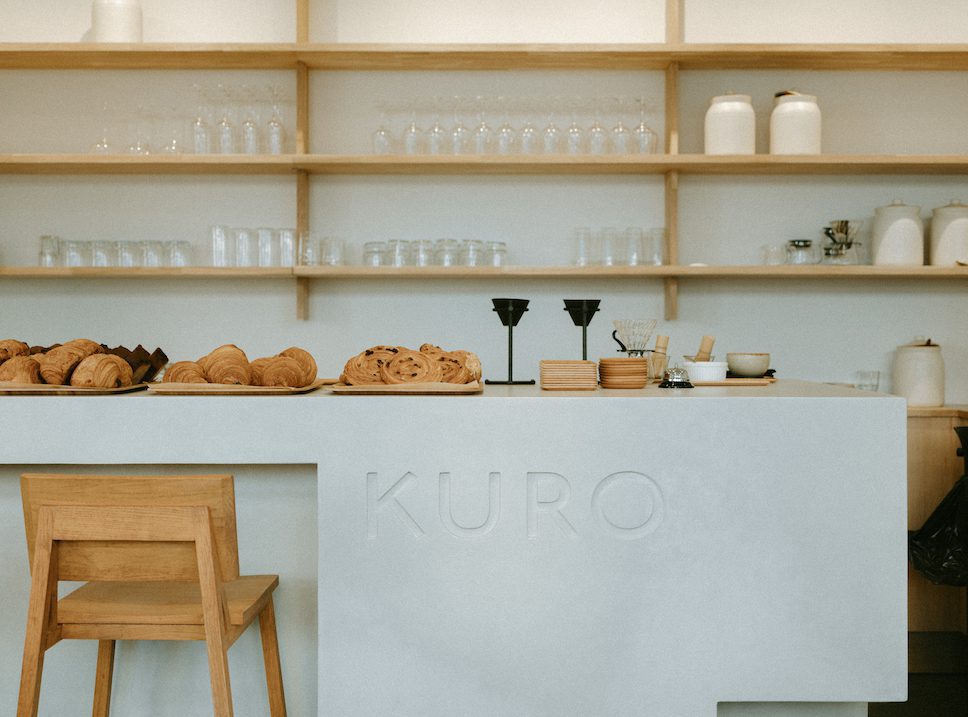 All-day neighbourhood restaurant Kuro Eatery, an extension of sister site Kuro Coffee next door, has joined the vibrant dining scene in London's Notting Hill.
Owned by Julian Victoria and Jacob Van Nieuwkoop, the wonderfully minimal-styled Kuro Eatery and it's delicious Mediterranean-inspired dishes are all credit to chef Andrianos Poulis. Drawing from his Greek heritage and love of fish, he has created a menu that plays to his passion for simple and clean flavours with a series of small plates that feature the freshest seasonal produce.
The Kuro Eatery is featured inside the January/February 2023 edition of enki magazine, but we don't want to give too much more away – you'll have to check it out for yourself!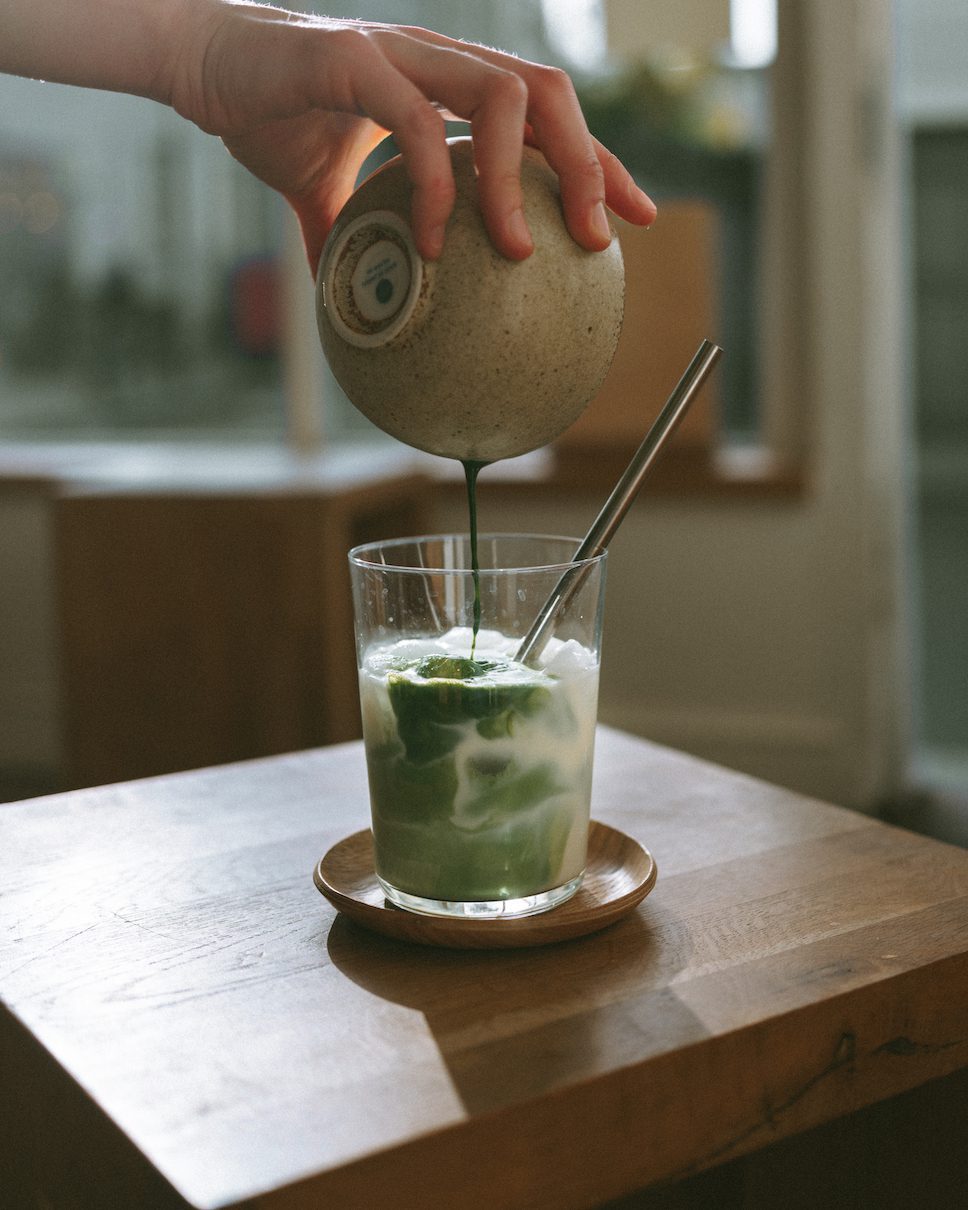 4. The Fine Bedding Company launches biodegradable bedding
For its new Return to Nature collection, The Fine Bedding Company has created the UK's first duvet and pillow with a biodegradable fibre filling.
In partnership with world-leading sustainable textile innovators PrimaLoft® Bio™ and TENCEL™, they have designed an ultra-breathable new duvet and pillow that offer down-like comfort.
"The PrimaLoft® Bio™ durable fibre filling is made from 100% GRS recycled polyester and is designed to rapidly biodegrade under the right environmental conditions, such as those found on landfill sites and in wastewater systems – meaning it won't degrade during use," explains the team at The Fine Bedding Company.
Prices start from £80 for a 4.5 Tog duvet, and £40 for a standard size pillow, and they're available to buy from finebedding.co.uk.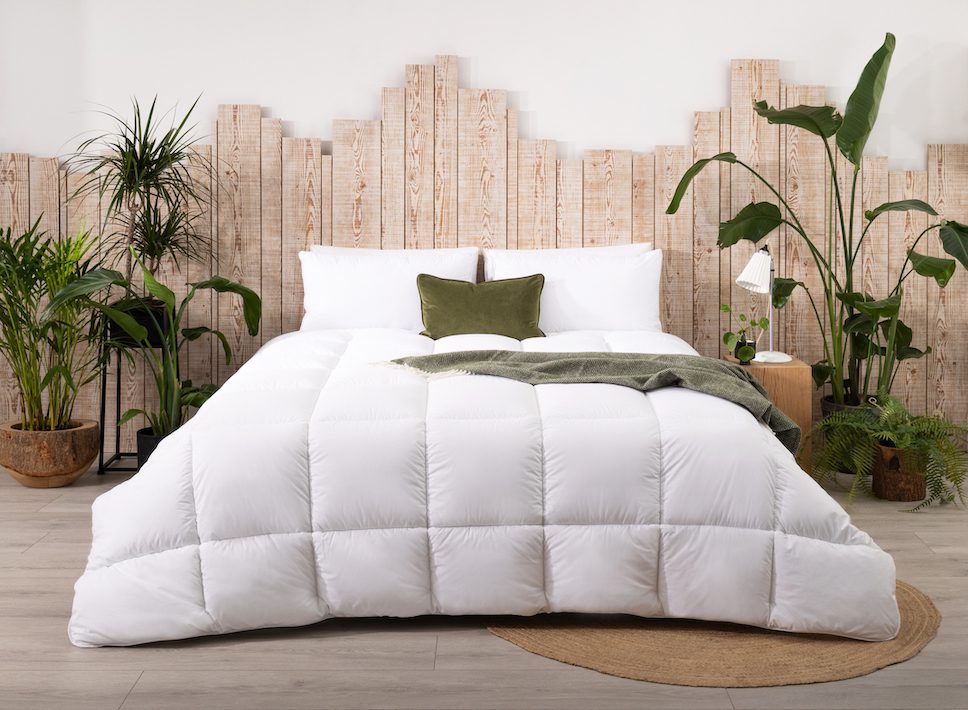 Last but not least in Enki's Eco Edit: March 2023 is some exciting and positive news for the responsible tourism movement…
5. U-Build creates fully circular, off-grid cabins for Unplugged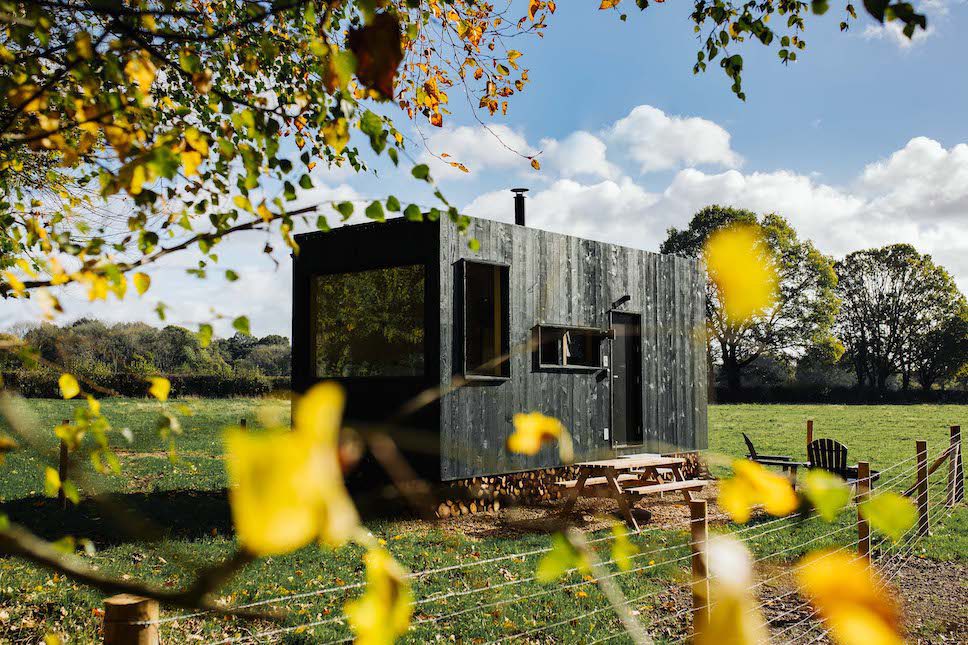 U-Build, the revolutionary self-build system developed by award-winning architects Studio Bark, has announced the addition of two new off-grid cabins for eco retreat brand, Unplugged.
Designed to deliver a low-carbon getaway and a digital detox in-one experience, the new cabins (Heidi is in East Sussex and Woody is near the New Forest) are compact spaces that promote mental and physical well-being. Just one hour away from London, they offer an escape from the demands of everyday life – there's no TV and you tuck your phone away in a 72-hour lockbox – all you need to do is relax.
"The cabins are designed to be off-grid with solar panels and a battery system large enough to power them through winter," explains Nick Newman, co-founder of U-Build.
"Floors and ceilings are insulated with British sheep's wool, and the cladding, which is sourced directly from a local sawmill, is Western Red Cedar and Douglas fir. We've also thought a lot about the glazing including a full-width picture window over the bed, so that your focus is outwards to the beautiful changing landscapes."
Learn more and book your stay online at unplugged.rest.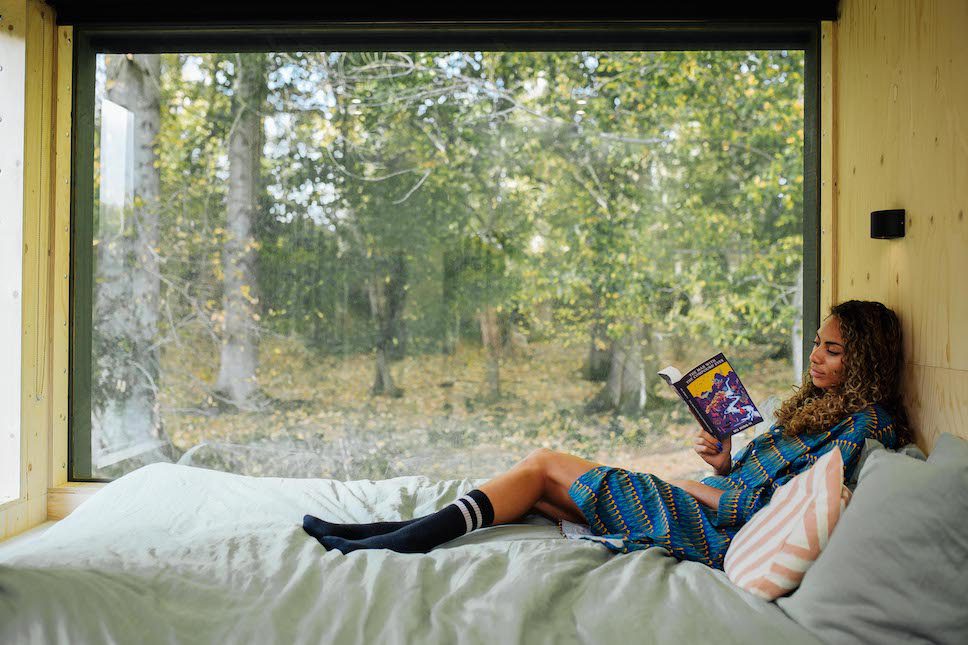 We really hope you've enjoyed reading Enki's Eco Edit: March 2023, and if you want more stories like this we recommend checking out all of our sustainability news online.
In case you missed it, check out Enki's Eco Edit: February 2023.