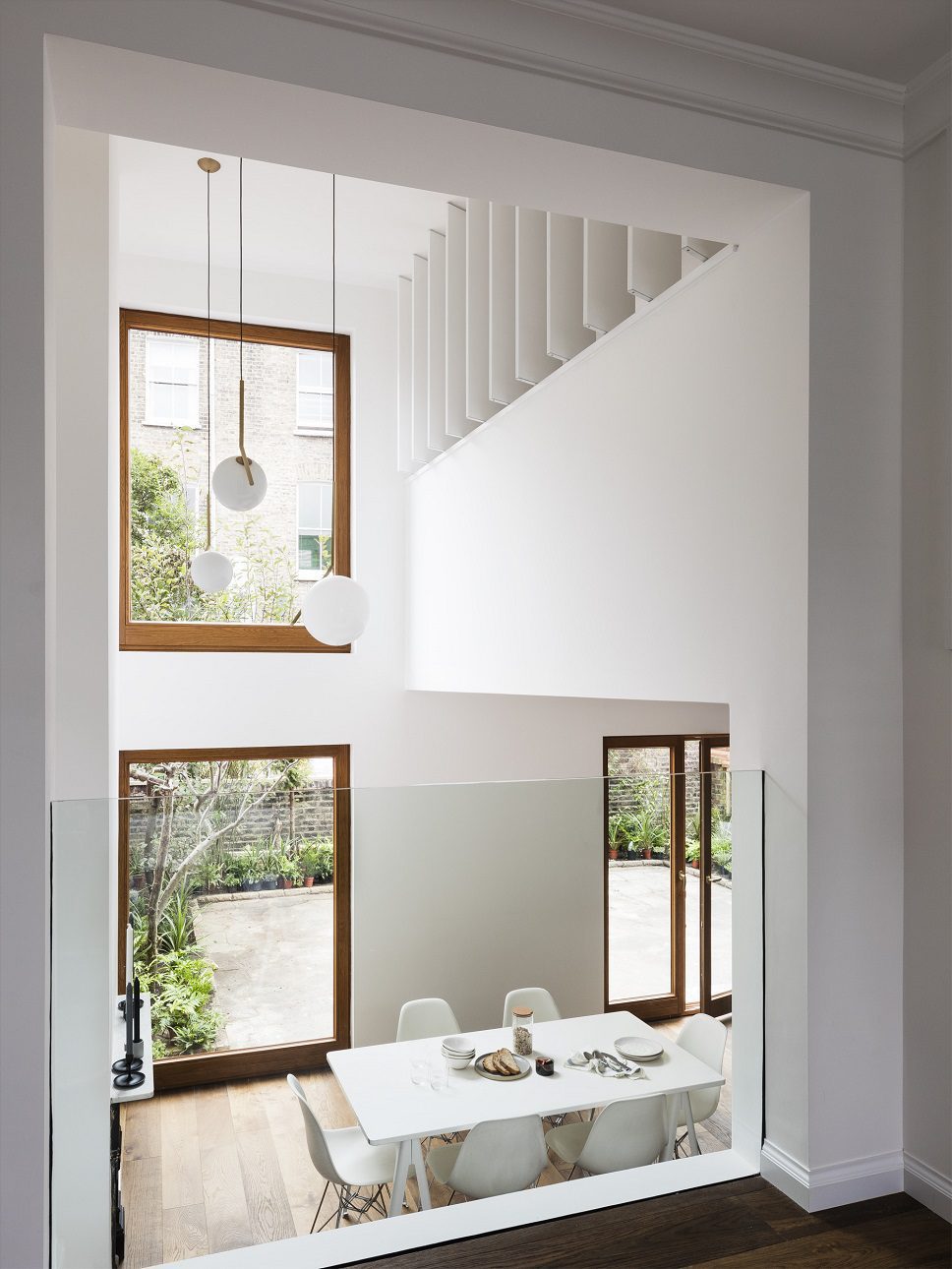 Get ready to cast your eyes upon the incredible transformation of a cluttered terraced house in Islington, London into a bright, spacious family home exuding clean, contemporary lines and a light, airy atmosphere by Architects, Amos Goldreich…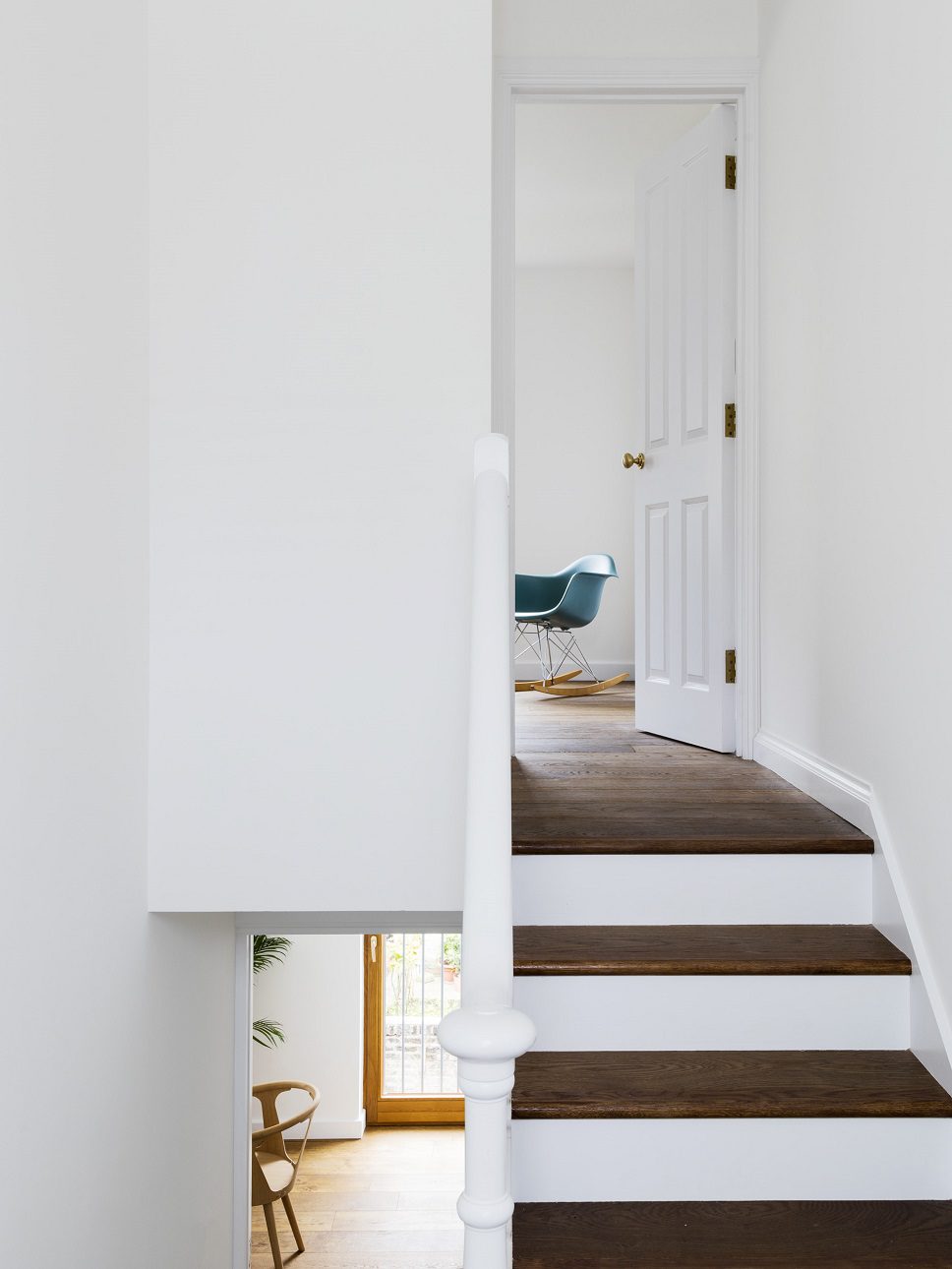 The project comprised of a side and roof extension, as well as extensive internal refurbishment including an open-plan kitchen, and dining and living areas on the ground and lower-ground floors. With a brief to bring the young family of three a larger, brighter, more family-friendly space, Amos Goldreich Architects set about transforming the dark, terraced London home into a more contemporary, open-plan space perfect for entertaining in, but still respectful of the building's original period styled and timeless design.
By arranging the eating, living and working spaces over an open series of half-levels, the architects have taken full advantage of the light entering the building, while taking a more effective approach to the space available by introducing energy efficient features including LED lighting and new plumbing with underfloor heating.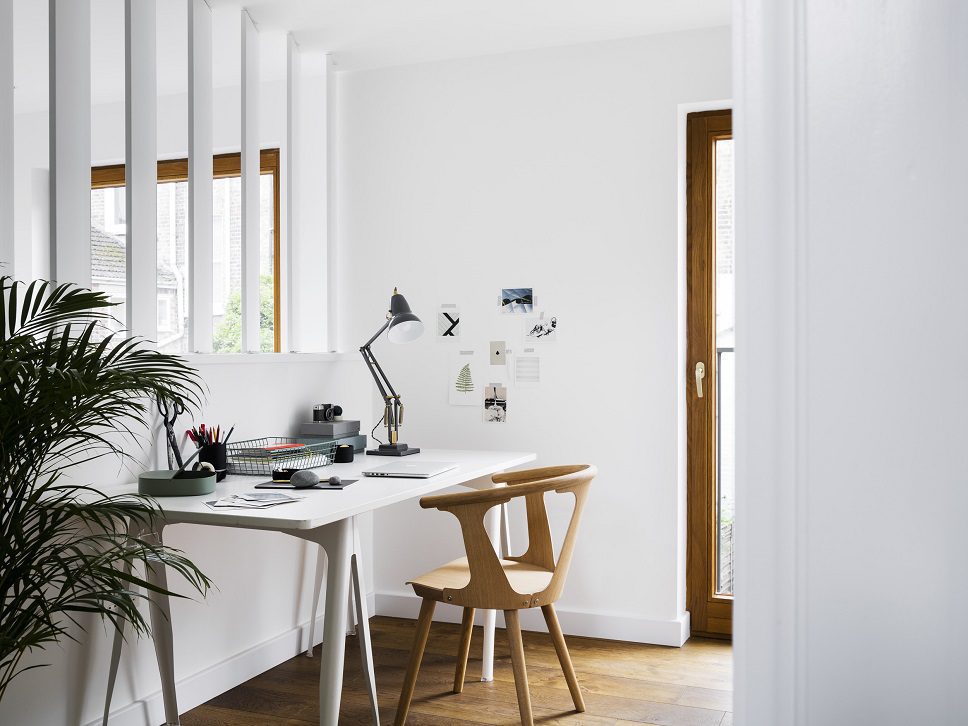 "This project has been a real delight to work on. From the outset, we wanted to create a sense of comfort and 'home' for the family, from bright, open areas, carefully arranged to maximise space, to refined materials and finishes which bring everything together. Of utmost importance, however, is that the family love their new home, and we hope it continues to bring enjoyment for many years to come." Amos Goldreich, Director at Amos Goldreich Architecture.
Photography: Rory Gardiner