Innovative stoneware brand Caesarstone, in response to a growing demand for darker kitchen, bathrooms and aesthetics overall, have recently launched a quartet of darker, more sultry surface shades…
Offering up a strikingly fresh alternative to traditional surface ideas and worktops, the brand has tapped into the industry's penchant for darker, more dramatic modern classic tones – whether its an accent or complete overall look. Among the new materials being introduced into interiors and stylish hospitality spaces are dark slate and stone, alongside oxidised metal and black lacquered wood, inspiring Caesarstone to venture down this aesthetic avenue further.
The new collection (which notably, has been several years in the making) has been inspired by the great outdoors, including the extreme environment that is the desert. The brand's in-house design team were motivated and influenced by organic materials discovered on their travels, not to mention the way in which different stones hold colours at night.
"We look for inspiration everywhere and in order to design a series of products that truly captured the trend for dark interiors and kitchens, we turned our attention to the outside world, to the desert landscapes where natural stones are scorched by day and frozen by night, weathered by this endless cycle to produce the most wonderful patinas and textures.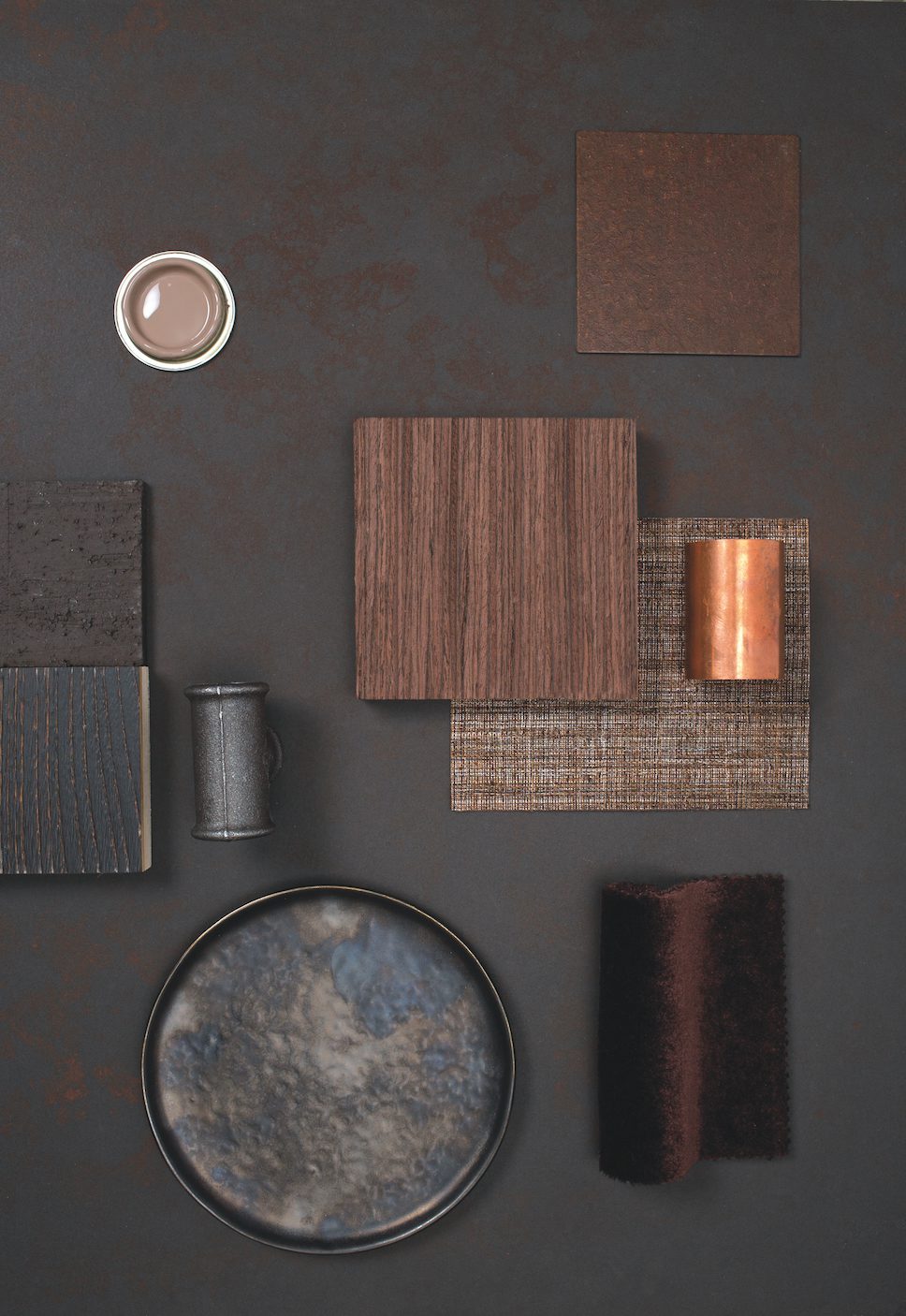 We studied a huge variety of black and dark stones and they all had their own characters, some very simple and minimalist and some which were full of detail and vibrancy. They all evoked different feelings within the design team; some stones felt naturally warm and comforting, while others had patterns and texture that felt epic in scale, reminiscent of the vast and rugged landscape from which they came.
We knew that it was essential to define these details in the new collection, to understand the different characters to that we could bring these elemental aspects of nature into people's homes.
There is an organic quality to Caesarstone products, and this is just as important with dark colours as it is with our marble and granite styled surfaces. This is what we want in our homes; a visual and tactile connection to the outside world." Mor Krisher, Caesarstone's global head of design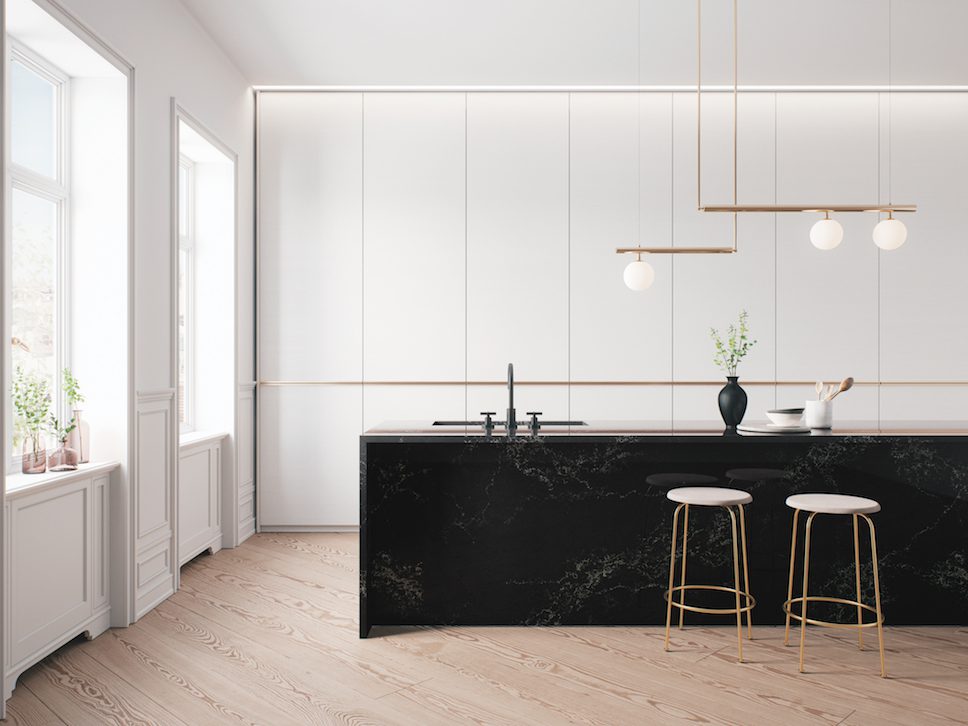 Three of the four new arrivals, 5810 Black Tempal, 3101 Piatto Black and 4735 Oxidian, have been enhanced further by the brand's new Natural Finish. This applies a slightly textured appearance to the worktop, adding extra warmth and tactility to its surface, as well as a satin sheen which gently reflects light. Alongside these aesthetic benefits, the finish also reduces the impact of marks, guaranteeing minimal care and maintenance. The final arrival, 5101 Empire Black is available in a sleek polished finish, adding to the decadence and drama of this option without compromising on practicality.
Discover more about Caesarstone's four new arrivals here. Please note these are also available nationwide.
For more design stories on enki, click here.