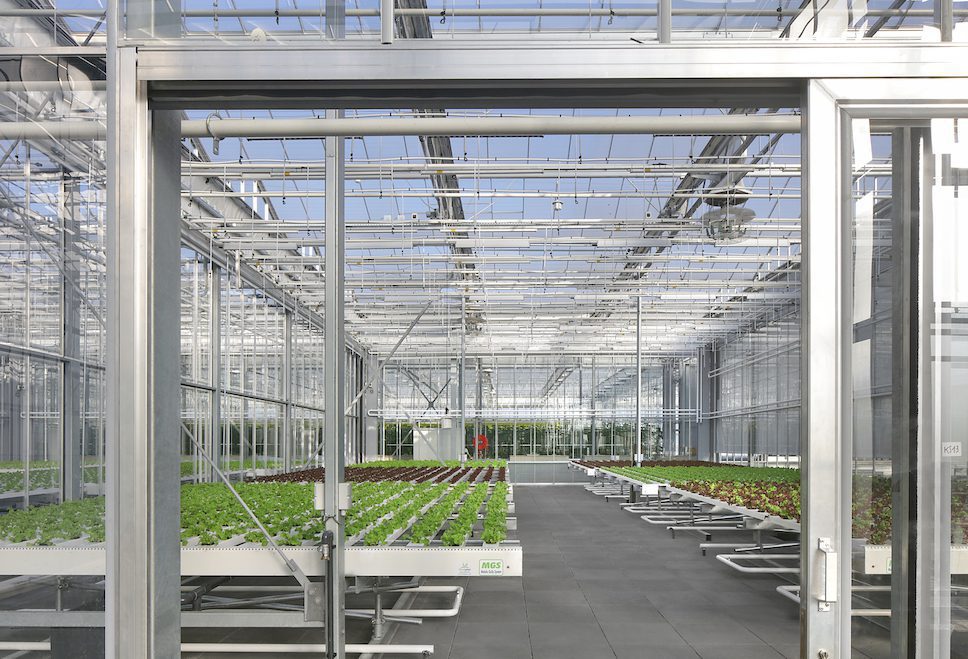 The rooftop greenhouse Agrotopia in Belgium has become Europe's largest public building dedicated to urban food production.
Conceived by Van Bergen Kolpa Architecten in collaboration with Meta Architectuurbureau, Agrotopia highlights the feasibility of rooftop agriculture in an urban setting. At its location in the city of Roeselare, the building will be used both for the production of food and to educate the public on agriculture and its environmental benefits. It was commissioned by REO Veiling together with Inagro, the Flemish research institute for agriculture and horticulture.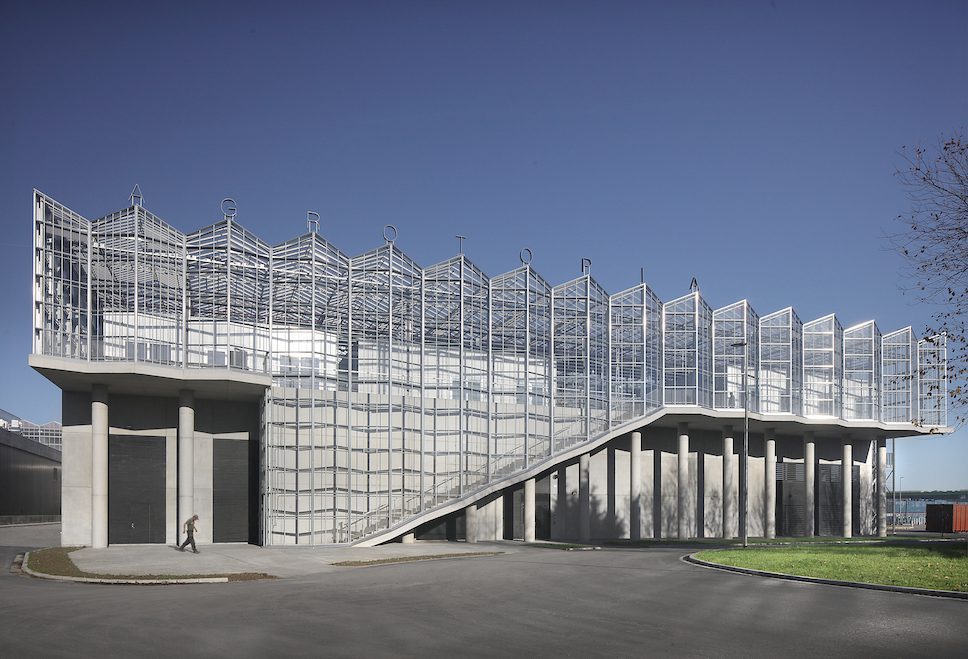 The 9,500 square-metre greenhouse was constructed on top of the REO Veiling agricultural market headquarters, and houses a range of urban food production demonstrations. In four different climate zones the cultivation of various fruit and vegetables is made possible, including hydroponic growing systems for tomatoes, peppers, strawberries, and leafy greens.
"Agrotopia as a test case: building a greenhouse atop an existing building has never been done before on this scale and it presented many opportunities and challenges. The integration of the steel greenhouse with the concrete substructure and complex installations has resulted in a true public building with exceptional architectural quality for the city of Roeselare," says Niklaas Deboutte of META Architectuurbureau.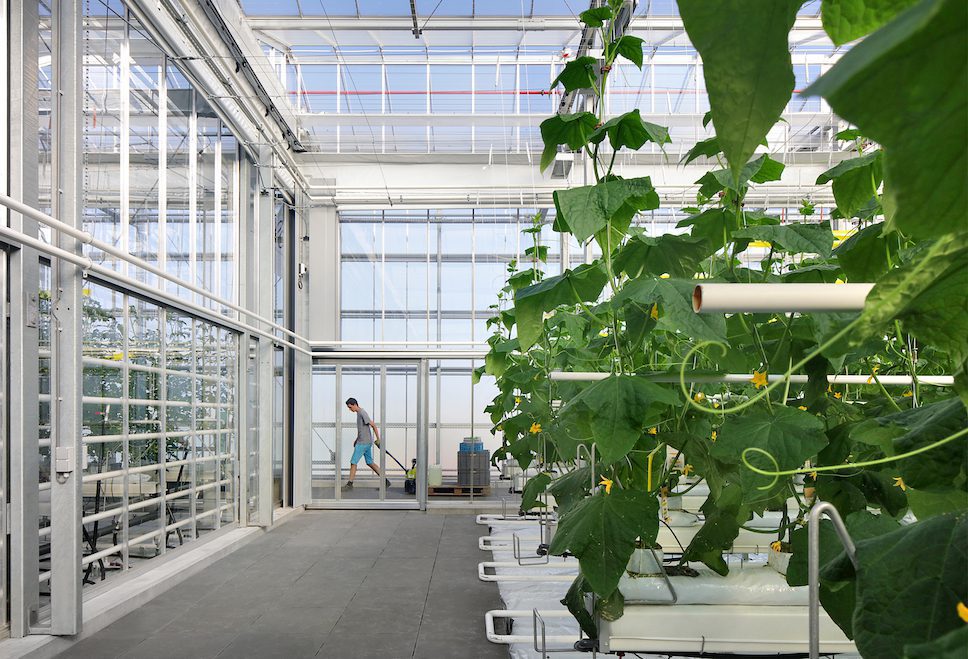 Greenhouse architecture
Faceted glass frontages give the impression of one cohesive greenhouse with a steel-constructed frame for this high-tech research facility. The transparency of the façade emphasises the building's agricultural and public function, providing not only a warm and humid environment but also a place where people come to work and learn.
"With Agrotopia we have differentiated and perfected the standard Venlo greenhouse," says Jeroen Smiemans from Smiemans Projecten. From the entrance a wide staircase leads up to the urban horticulture square in the heart fo the building, designed to welcome visitors. A double-height conservatory supports vertical cultivation, and its horizontal faceted construction guarantees good sunlight levels for the crops, whilst also creating a reflection-free view at ground level.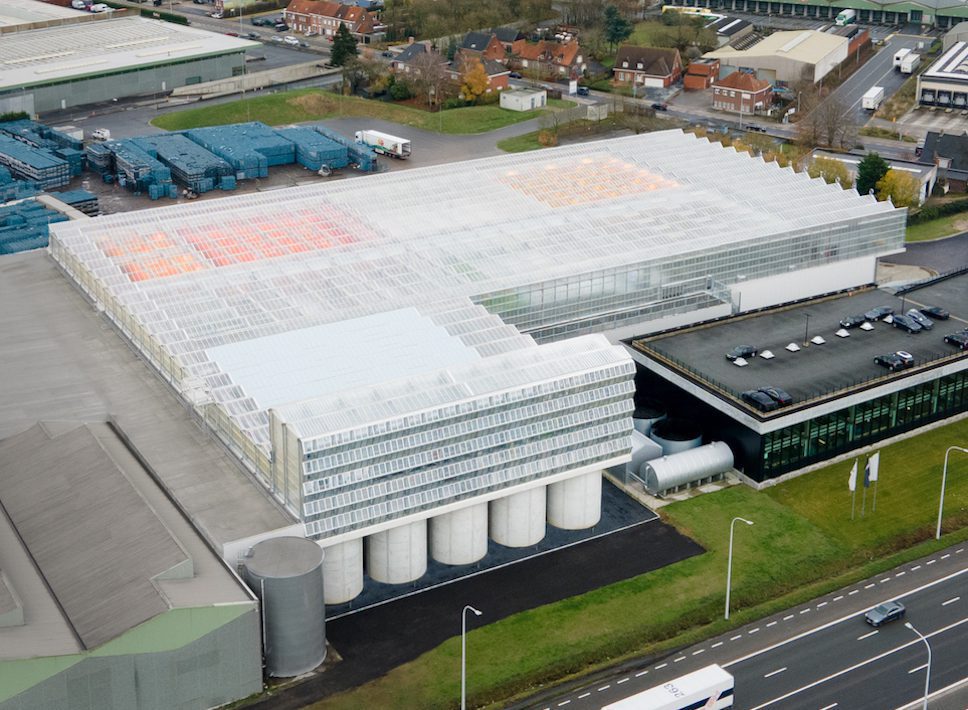 Urban food production and the circular economy
Agrotopia addresses the increasing and pressing need to use space in our cities as sustainably, economically, and efficiently as possible. Urban agriculture is "a way of activating residual space in the city" as they describe it, and encourages the community to know where food comes from. Through water recuperation and by reusing urban waste heat, Agrotopia aims to exist in circular symbiosis with the city.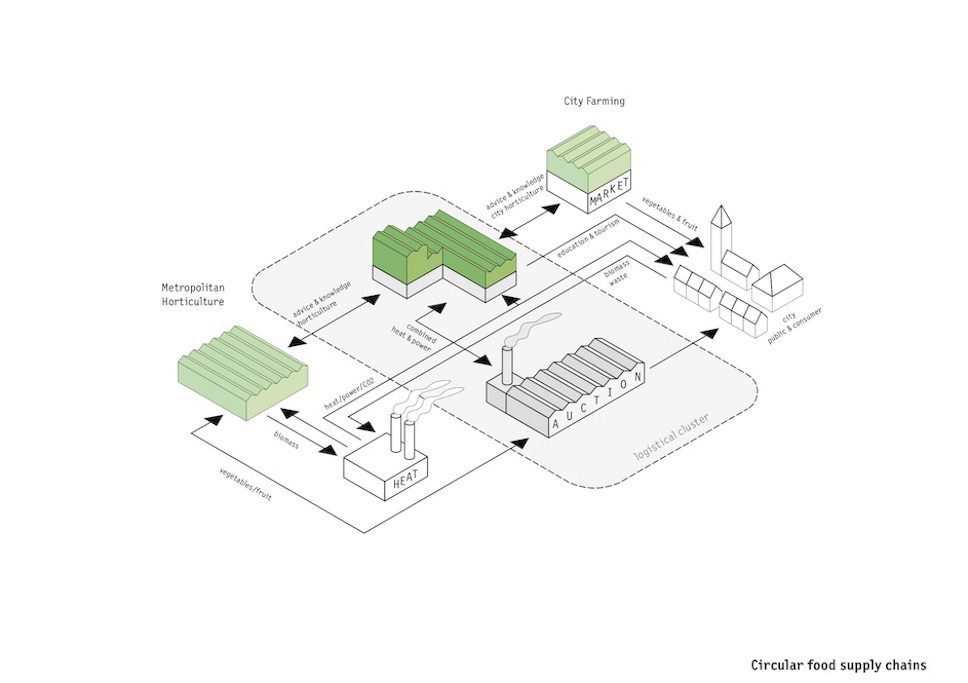 Here, large-scale and professional research into the emerging field of horticulture takes place, and all within close proximity to the growers of REO Veiling. Sjaak Bakker of Wageningen University & Research, BU Greenhouse Horticulture, believes: "The next generation urban farmer will not only learn how to grow both leafy and fruit vegetables; they will also learn how to work with new technologies and business models."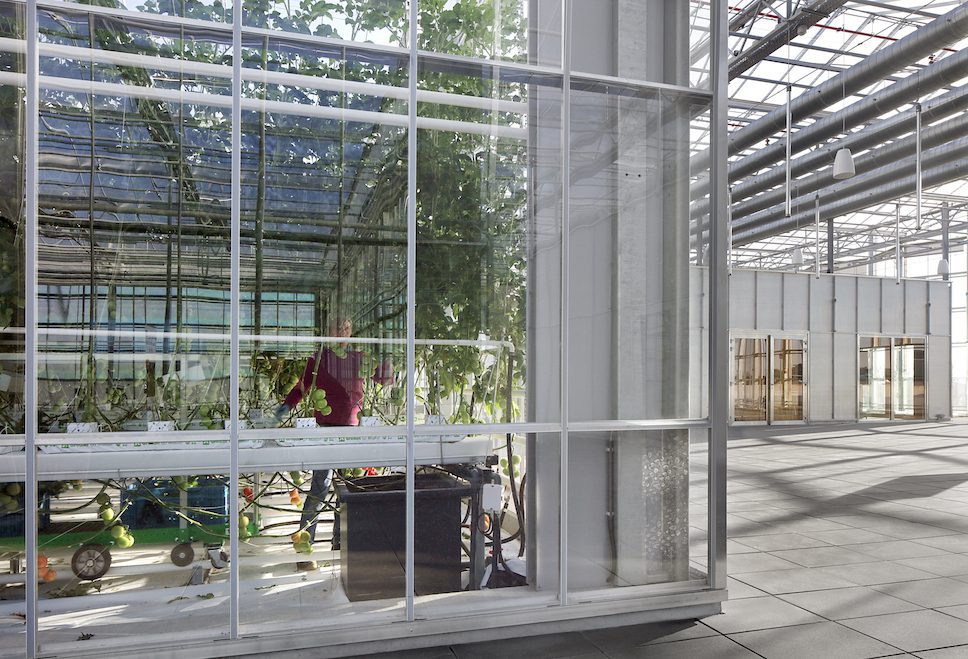 Project details:
Client: Inagro and REO Veiling
Location: Oostnieuwkerksesteenweg, Roeselare, Belgium
Surface Area: 9,500 m2
Architecture: Van Bergen Kolpa Architecten and META Architectuurbureau
Construction and installations: Tractebel
Horticulture techniques: Wageningen University & Research; BU Greenhouse Horticulture
Greenhouse construction: Smiemans Projecten
Photography: Filip Dujardin (unless otherwise specified in image caption)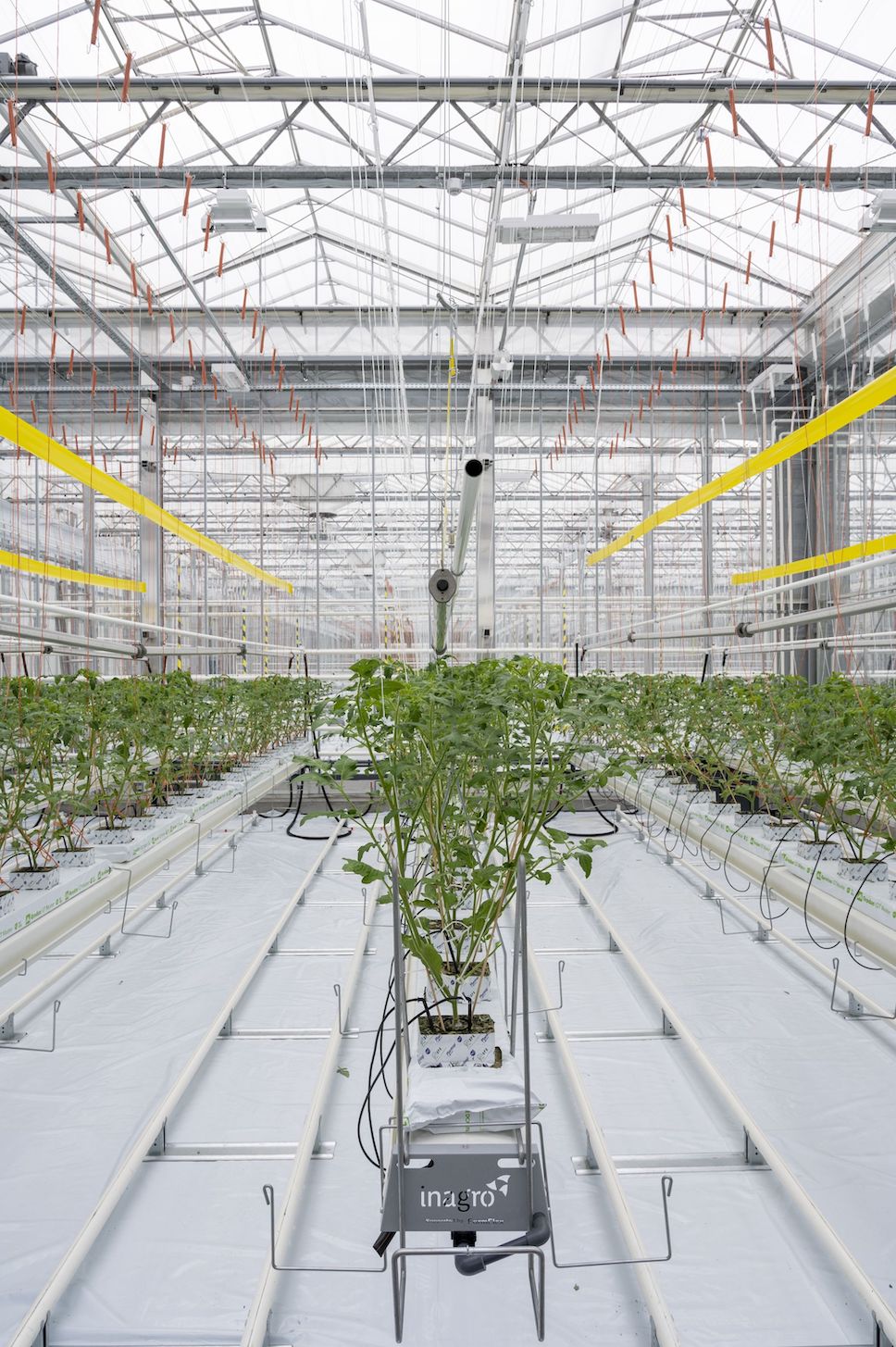 Learn more about the rooftop greenhouse by Inagro.
Discover more sustainability and architecture news on enki.