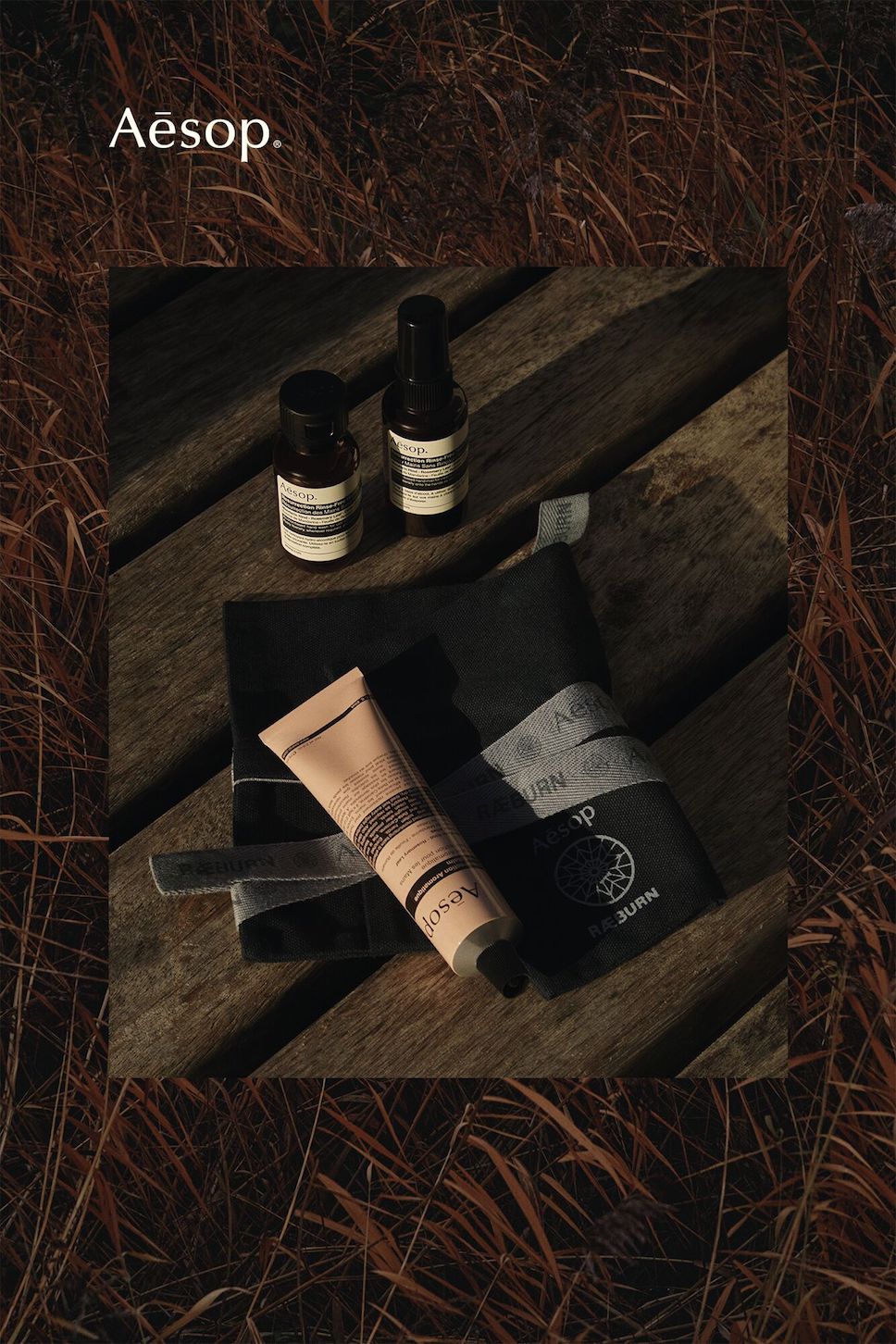 A joint endeavour between Aesop and London-based responsible fashion pioneer, Christopher Raeburn has recently emerged, and will launch on 1st March 2021.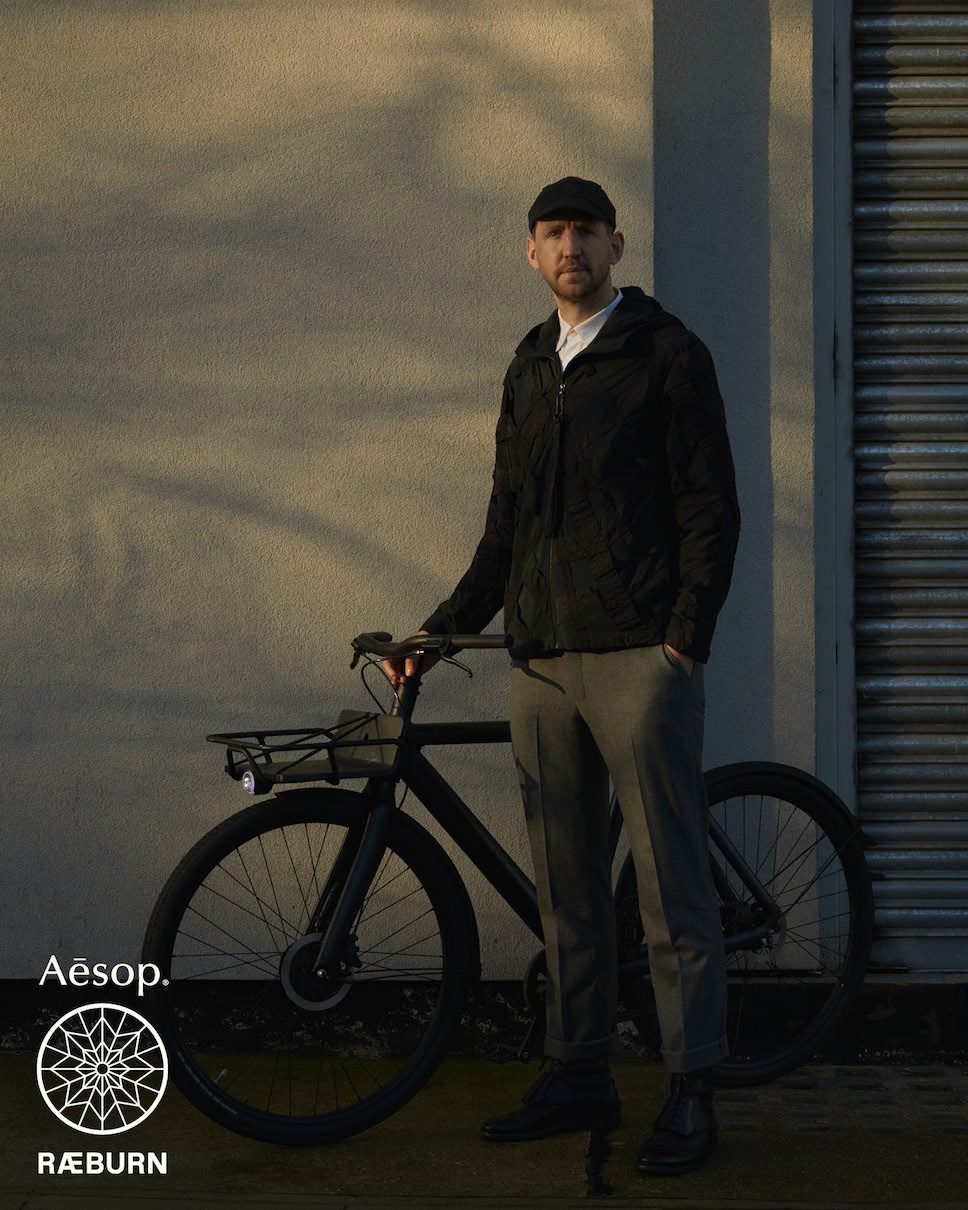 The concept leading this unique collaboration was, what Aesop refer to as 'the plight of the city-dweller'. Together the brands have crafted a responsible solution for portable hand care in the form of three variants. First sits a navy blue pouch handcrafted from pre-consumer recycled cotton (£45), second is the the RÆMADE Adventurer Roll Up (£70) a 300 limited-edition product and third is a take on the design in which the collaborating duo provide an Open Source Roll Up pattern so anyone can crafted the design themselves at home if they have a sewing machine.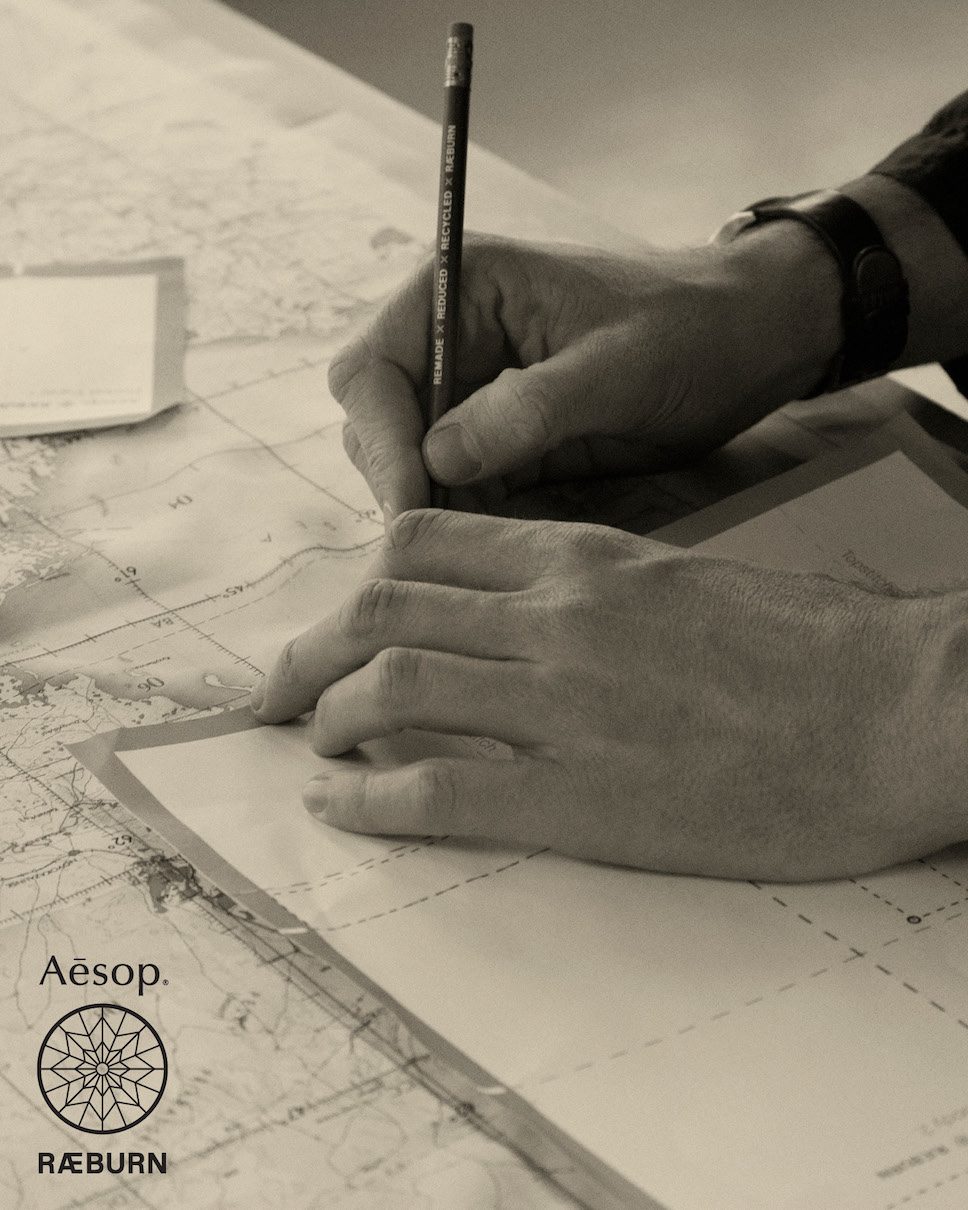 The Adventurer Roll Up, which contains Aesop's Resurrection Aromatique Hand Balm, Resurrection Rinse-Free Hand Wash and Rinse-Free Hand Mist (a new arrival for Aesop with a weightless, alcohol-based formulation suitable for use whenever running water is unavailable). This carefully constructed compact pouch is crafted from pre-consumer recycled material, and threaded into its seams is the ethos of the RÆBURN initiative – 'which pioneers the reworking of surplus fabrics to create responsible designs'. Notably, 300 limited-edition RÆMADE Adventurer Roll Ups have been handcrafted from 1960s aeronautical navigation maps in East London, featuring territories greatly affected by environmental degradation. Four Adventurer Roll Up's can be created from just one map, allowing for minimal waste and resulting in a design and product that is unique, with an exclusive serial number and certificate.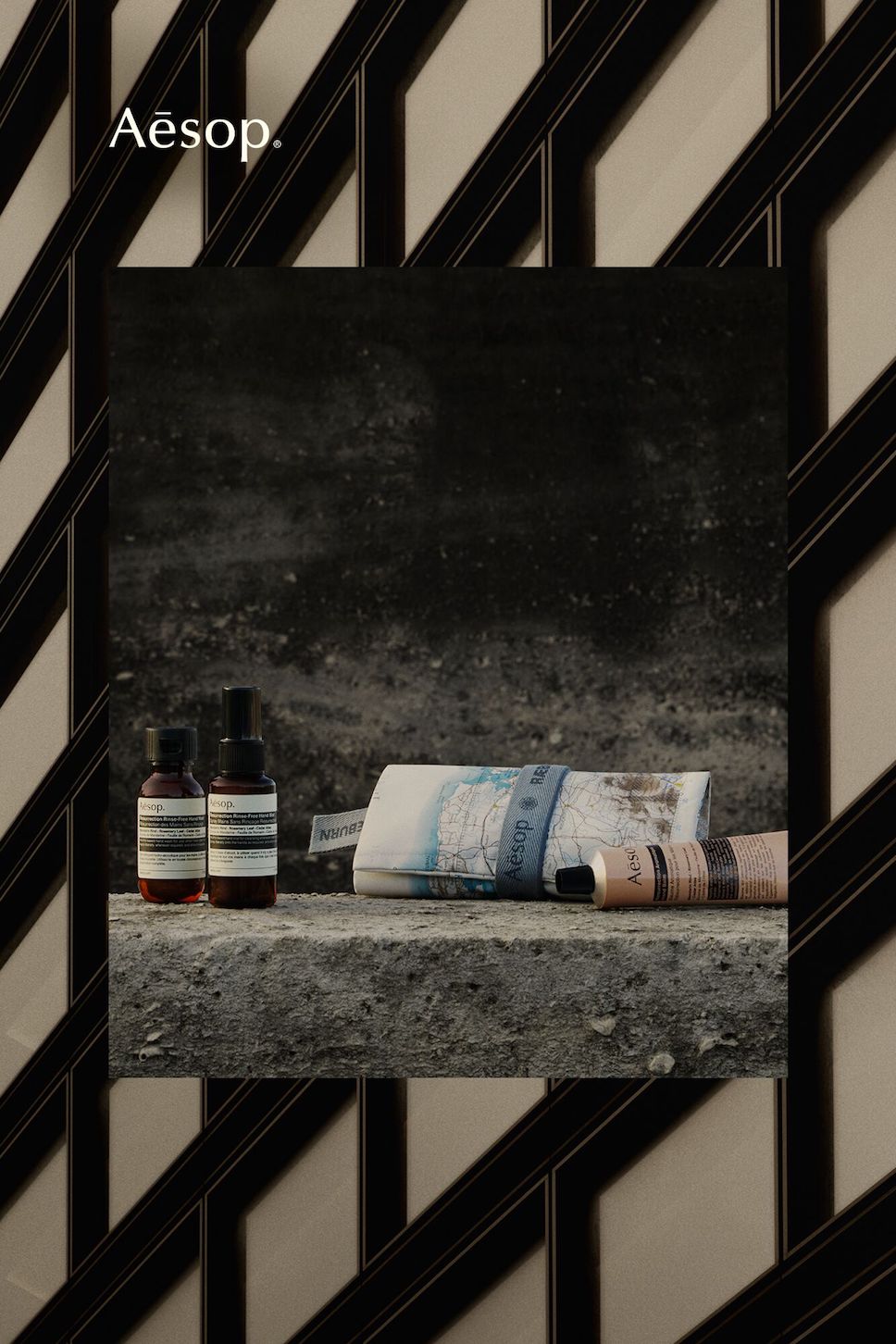 Discover more about the Aesop x RÆBURN collaboration.
Explore more Aesop design stories via enki magazine's Aesop archives.