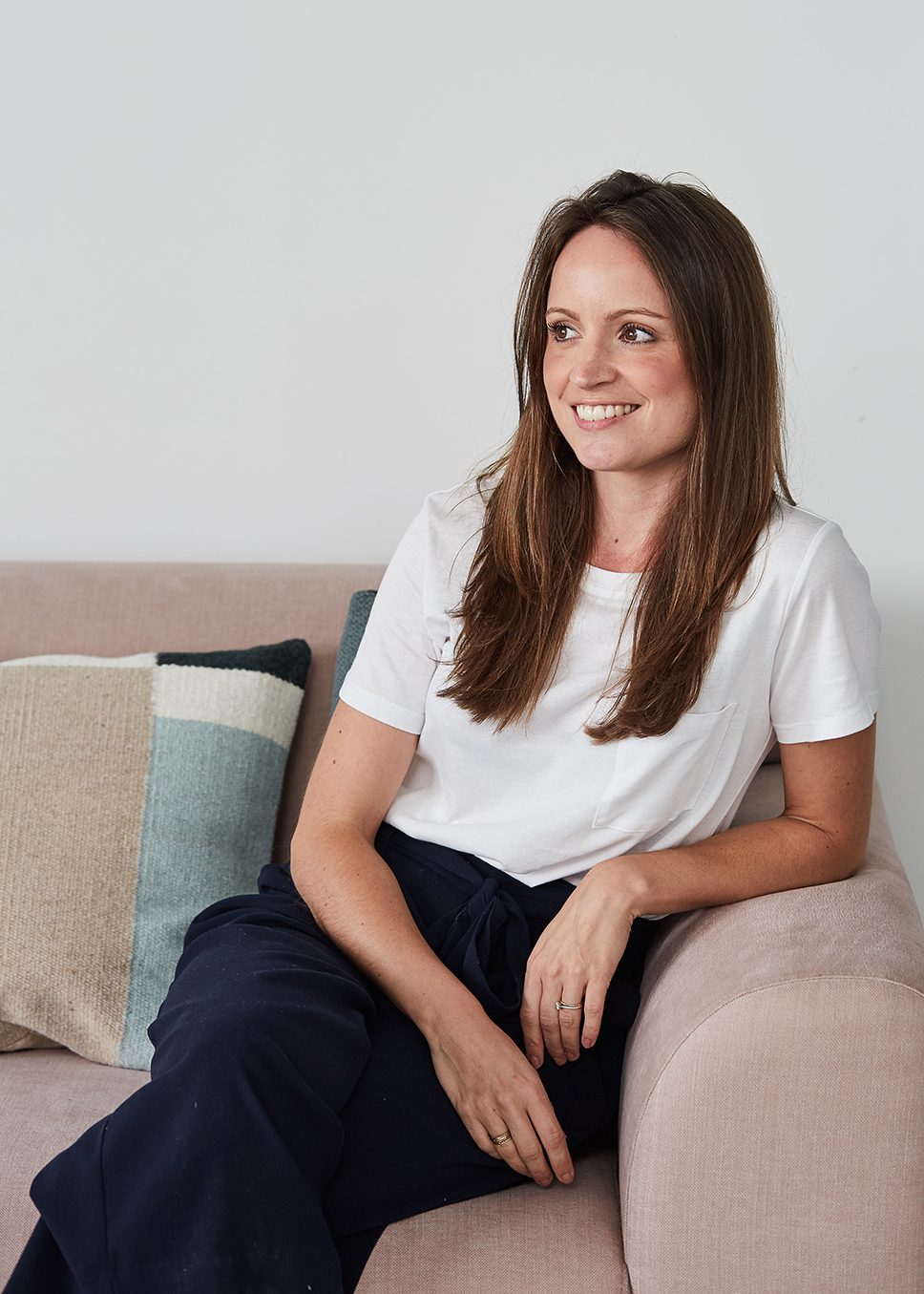 Someday Designs is a hub of beautifully curated, shoppable pieces, ready to breathe new life into your home. Behind the London based brand is Founder, Emily Mayne who personally sources the key design partners the label works with as well as selling her own (and very first) in-house sofa collection.
We managed to catch up with the designer for a quick Q&A to talk all things Someday Designs…
#1 You've been working in the interior and design industry for over 15 years, tell us a little about your background and training. What path led you to where you are now?
"Yes, for the majority of my career I was a retail buyer specialising in lighting and furniture for a well known high street department store. Here I was in charge of the department's vision, product development, pricing and business strategy. As well as overseeing quality control, store layout and marketing. Back in 2012 I took a 2 year sabbatical to Australia (long story!) where I set myself up as a retail consultant working with small business owners developing their products, interior brands and lifestyle boutiques."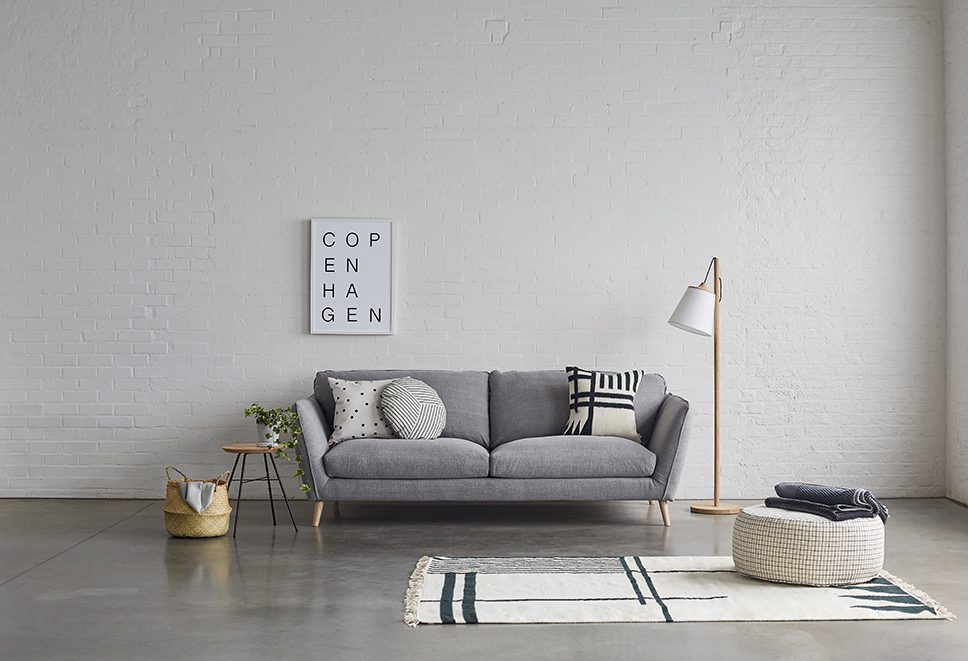 #2 How did Someday Designs come about? What inspired you to start up the company?
"I often found myself saying 'someday I'll set up on my own' hence the name 'someday' designs! The work I did in Australia definitely inspired me to start my own business, experiencing first hand the journey of business owners and seeing their energy and drive gave me the confidence and push that I needed. When we moved back to the UK, I found it really hard to settle back into corporate retail. I then had my son Teddy which was another key factor in establishing a better work-life balance and so, as a family, the timing just felt right."
#3 What is Someday Designs' vision?
"Someday Designs is a design-led online interior and lifestyle store. We are pioneers of modern, minimal living with a beautiful collection of relaxed, understated furniture and homewares. Each item is selected for its timelessness, quality and usability. Beautiful pieces which are equally valued for their functionality and are built around a design that will last. Working as a design collective we are both collaborators and makers, we support and work with emerging and renowned British and Scandinavian designers as well as creating our own in house collections."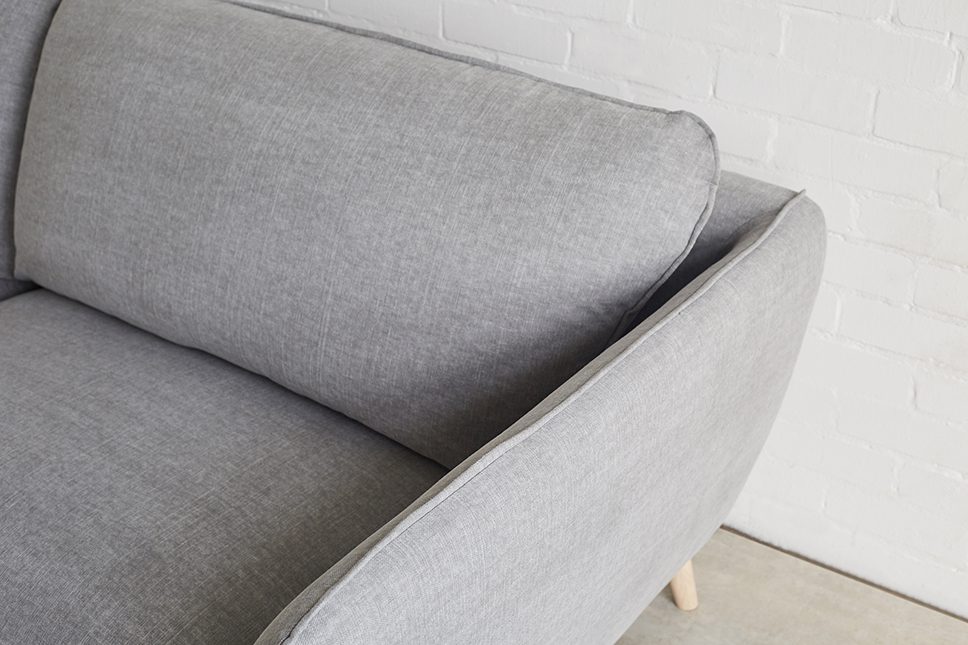 #4 You launched your first in-house sofa collection at designjunction during London Design Festival 2017 – tell us a little more about this made-to-order series.
"Our sofa collection is all about simplicity. With so much choice on the market these days and with endless fabrics and finishes to choose from, we wanted to bring together a collection that made shopping sofas easy and stress-free. We have taken the time to handpick which fabrics and leg finishes work best for each design, meaning our customers are not overwhelmed and instead can shop with confidence knowing that each detail has already been thoughtfully considered and edited by us. We've launched with 4 designs, each with their own personality, style and configurations. We offer a free swatch service and free delivery and promise to have your sofa with you within 6-8 weeks."
#5 In terms of your own sofa collection – what materials do you like working with and why?
"It's all about quality, comfort and durability. Our frames are sustainably sourced and are fabrics are all commercial grade using natural materials – meaning they are suitable for both contract and residential projects, are practical and will age beautifully!"
#6 Talk to us about your design and creation process. Where do you find inspiration etc.?
"I love all things Scandinavian and Japanese-inspired so it was important the collection reflected this. The range is tailored around modern, minimal living combined with a relaxed and understated look. As sofas are such a considered and central purchase for the home it's so important that the sofa design is timeless and offers endless comfort – as hopefully it will be a piece you keep for many years to come!
In terms of the design process it all starts with the shape and frame as I believe the style of the sofa comes from the overall silhouette they each create. The comfort level and fabric are then selected. Both are chosen depending on what suits the sofa best, for example our jessen has a linen fabric to reflect the more relaxed Scandinavian look and our toft has luxury feather filled cushions to suit the deep and generous proportions of this design. Leg finishes are chosen based on what offers the best support and also which material is most in keeping with the sofa's personality. For example, our muna and forme collections have metal legs to compliment the more linear, clean lines of the sofas themselves. The final stage revolves around deciding which colours, finishes and sizes are available within each series. This can be driven by trends, suitability and customer feedback."
#7 Tell us a little more about your design partners for Someday Designs. How do you go about choosing them?
"We carefully consider everyone we collaborate with. It doesn't matter whether they are established or new, what's most important is that they share our design values; a focus on exceptional quality and thoughtful design. We're creating quite a distinctive, signature design aesthetic so their pieces must complement and enhance our collection. We love working with brands or designers who are inspiring – it's great to be able to share their inspiration and stories with our customers."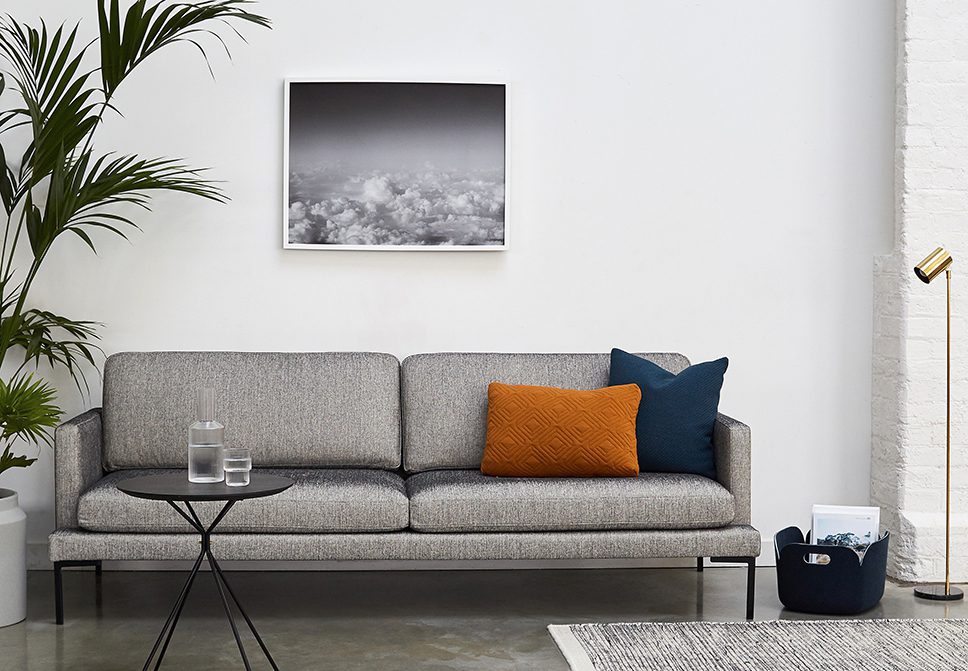 #8 What plans do you have for the future in terms of Someday Designs? Where do you envision the company in 5 years time?
"I'm really keen to grow our in-house collections and be seen as a design collective and destination for furniture and lighting.
This year we have really built our trade and contract business so the plan is to focus our efforts here too – it's really rewarding to be part of a project and develop relationships with key specifiers within the industry.
At the heart of our business is our shop. We are fortunate to have so many lovely customers, some of which have supported us from the very beginning so it's really important we continue to offer them a great web and customer experience. Maybe in 5 years we'll have our own showroom so we can meet and natter with them all day too!"
The Quickfire Round
#1 Natural or metallic? "Natural."
#2 Minimal or glam? "Minimal."
#3 Pendant light or chandelier? "Pendant Light."
#4 Tea or coffee? "Coffee."
#5 Perfect getaway? "I'd love to try out the Vipp shelter in Sweden."
#6 Favourite book? "The Kinfolk Entrepreneur."
#7 Favourite way to relax? "Laughter – it's the best de-stresser!"
Want to discover more from Someday Designs? Click here.
All images is sourced from Someday Designs.