"We're a young company and idealistic but we firmly believe that it's not naive to want to be better, to want to do things in a new way." Julie Lam on the ethos behind the brand, Lam Lighting
Having exhibited her work across the globe, Fine Art ceramicist Julie Lam – alongside her husband and co-founder David Lam – are the unique driving force behind the intriguingly new, and beautifully curated brand, Lam Lighting.
Shaping glorious, aesthetically-pleasing lighting designs from a unique slip that Julie personally developed, we're in no doubt that interior lovers across the country will instantly fall for the soft, warming glow that their sustainable creations endlessly emit. An advocate for traditional pottery skills, and equipped with a determination to keep the explorative craft alive and growing, we caught up with Julie to talk all things Lam Lighting, from their ethos, to their plans for the future and which design they can imagine filling the enki magazine offices with…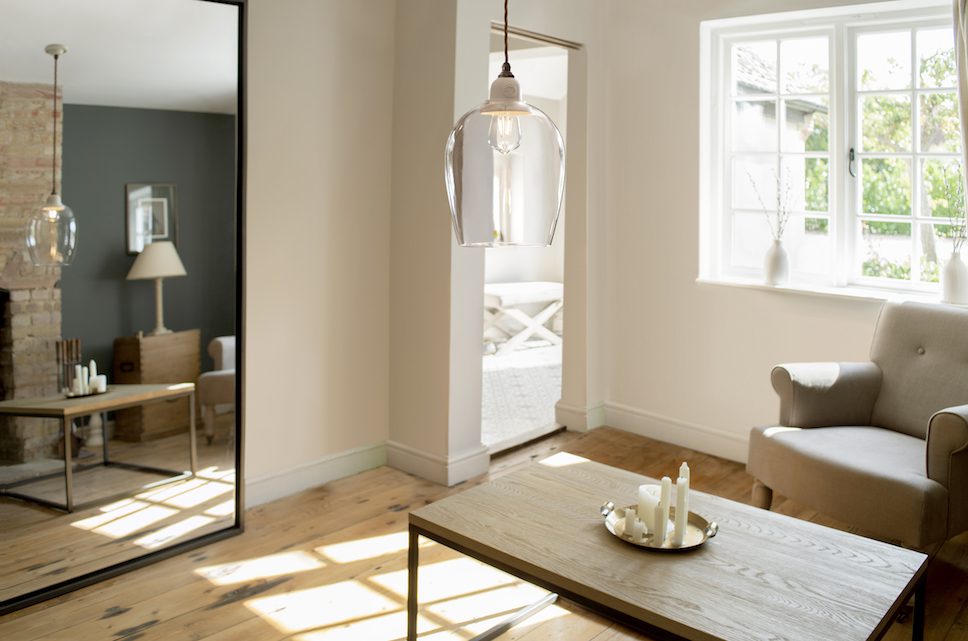 #1 What inspired the launch of Lam Lighting?
"We were starting to see an appetite for progressive, smarter, eco-conscious luxury lighting that doesn't cost the earth (literally). We felt that we had something to offer with our Porcelain-based lighting."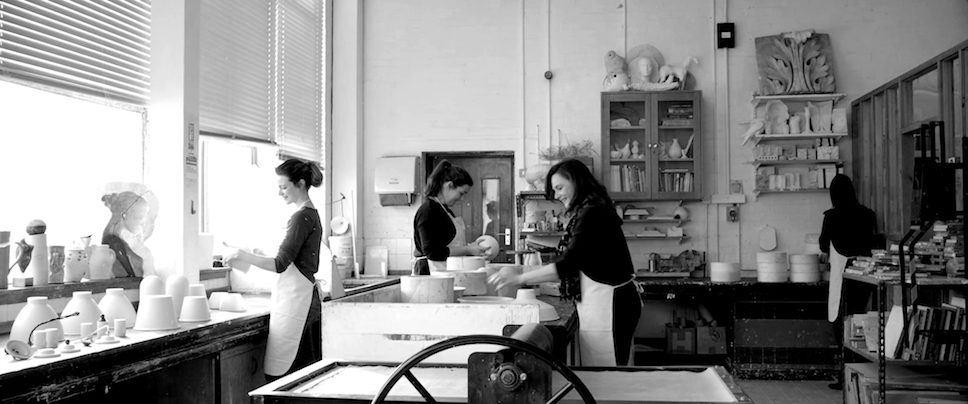 #2 Tell us about your career background? Why did the company start?
"I have been a ceramicist for the past 20 years, fine porcelain has been my medium almost from the very start. Once I discovered its tactility and luminance I became infatuated with how such a hard and permanent material could feel so soft to the touch and the way it interacts with light makes it feel almost alive. I used to concentrate on fine art pieces for galleries while, at the same time, my husband and co-founder David Lam is a designer and had been working with some leading lighting manufactures for over 20 years. He previously managed the brand for traditional light manufactures, Jim Lawrence (based in Hadleigh, Ipswich). In the Summer of 2019, we both decided to concentrate on Lam Lighting. There's something satisfying and fulfilling about creating practical and beautiful objects for peoples' homes."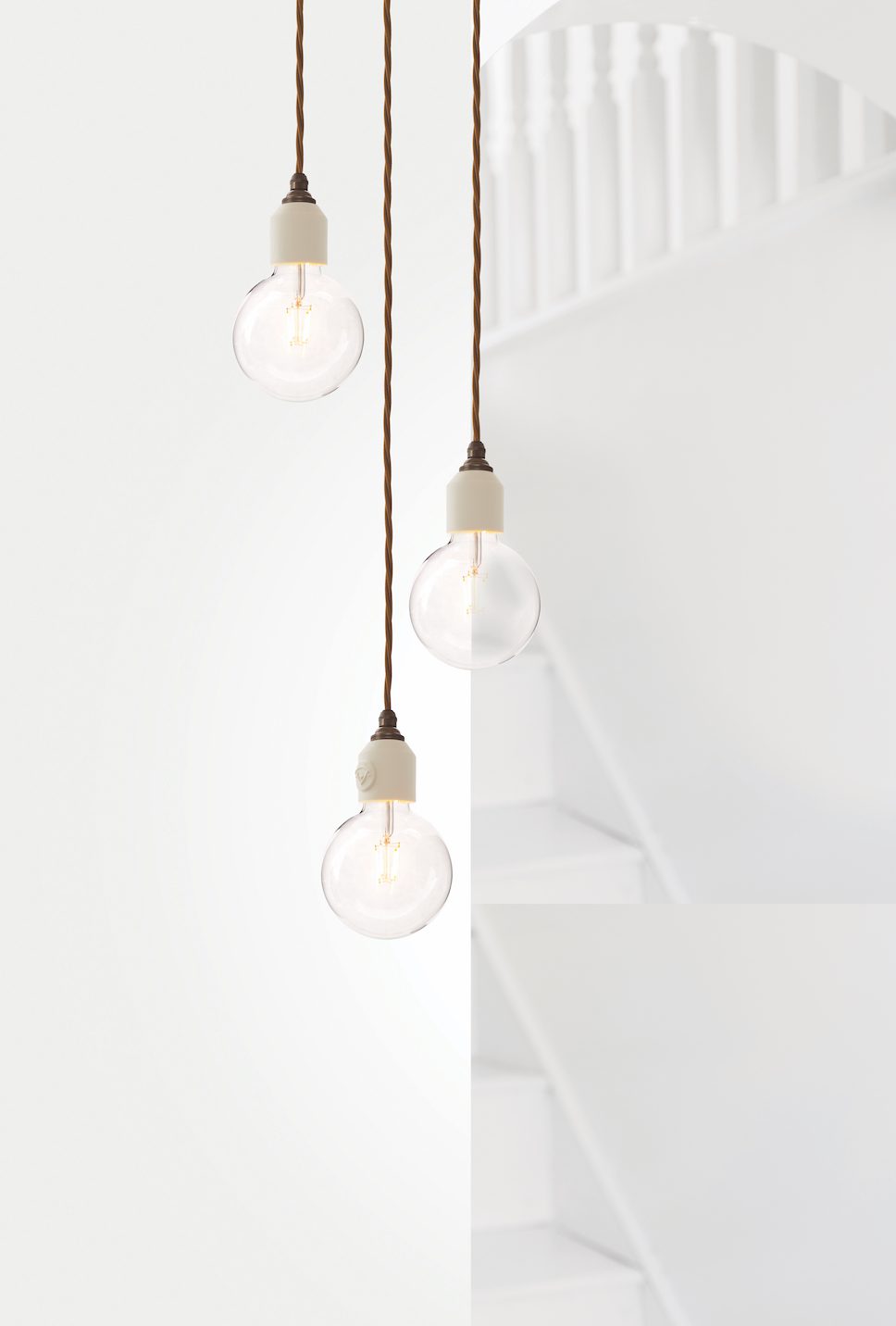 #3 Describe a work day. What does this often involve?
"We are a small team of makers working with a traditional craft. So it's a good cup of coffee to get us started and copious amounts of tea throughout the day. Working with porcelain is a real hands-on, sleeves up, mucky process and clay cant be rushed, so the pace is dictated by the material. It is important to us that we enjoy the day's work through the making and each others company."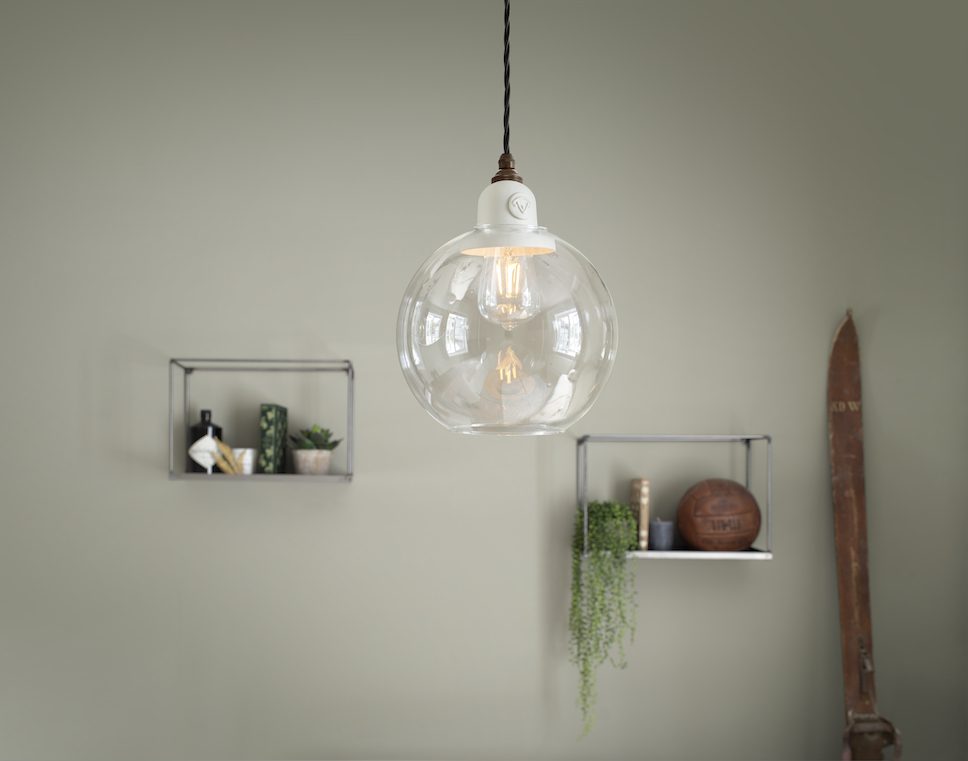 #4 Are all Lam Lighting designs handmade? Explain a little more about the process behind the creation of your products…
"Yes, absolutely, we use traditional slip casting which means that making a light takes over a week from start to finish and so we always have all of the processes happening simultaneously.
The first thing is to mix the raw porcelain clay into a slip which simply means mixing water with the clay to bring it into the right viscosity. This is done in a old, very large machine that is a lot like a bakers dough mixer but has the fabulous name 'Blunger'. This mixes the clay slowly for hours to ensure it is smooth but doesn't become full of bubbles.
The mixed slip then has to sit for 24 hours before it can be poured. We make our moulds from original forms that we have sculpted or turned on a lathe in plaster. The slip is poured into the moulds and left to dry, it dries from the outside in so that a shell forms creating the actual light, we then turn the remaining wet slip out ready for reuse.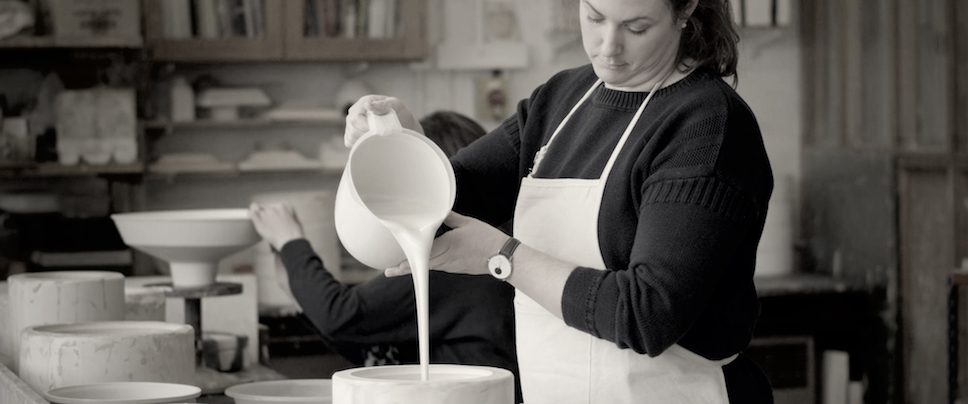 After a few hours, we remove the soft clay shade or ceiling rose from the mould and place on a drying wrack to air-dry for about three days. We then partially fire them to harden the design for a final clean and then fire them in the kiln for the final process. Opening the kiln after a firing is always a thrill, unloading a batch of freshly baked clay that has been transformed from a dark grey mud into a naturally pale, translucent form."
#5 What's the ethos behind Lam Lighting? What is the brand's purpose and aim?
"Well, it has two main objectives:
No.1 To produce the most beautiful and functional lights that we can, sustainably.
No.2 To grow a company that is forward-thinking and ethical in everything it does through every aspect of the brand. We're a young company and idealistic but we firmly believe that it's not naive to want to be better, to want to do things in a new way (or maybe that means doing some things in a very old fashioned way). We may only be small now but we will grow and so will our efforts."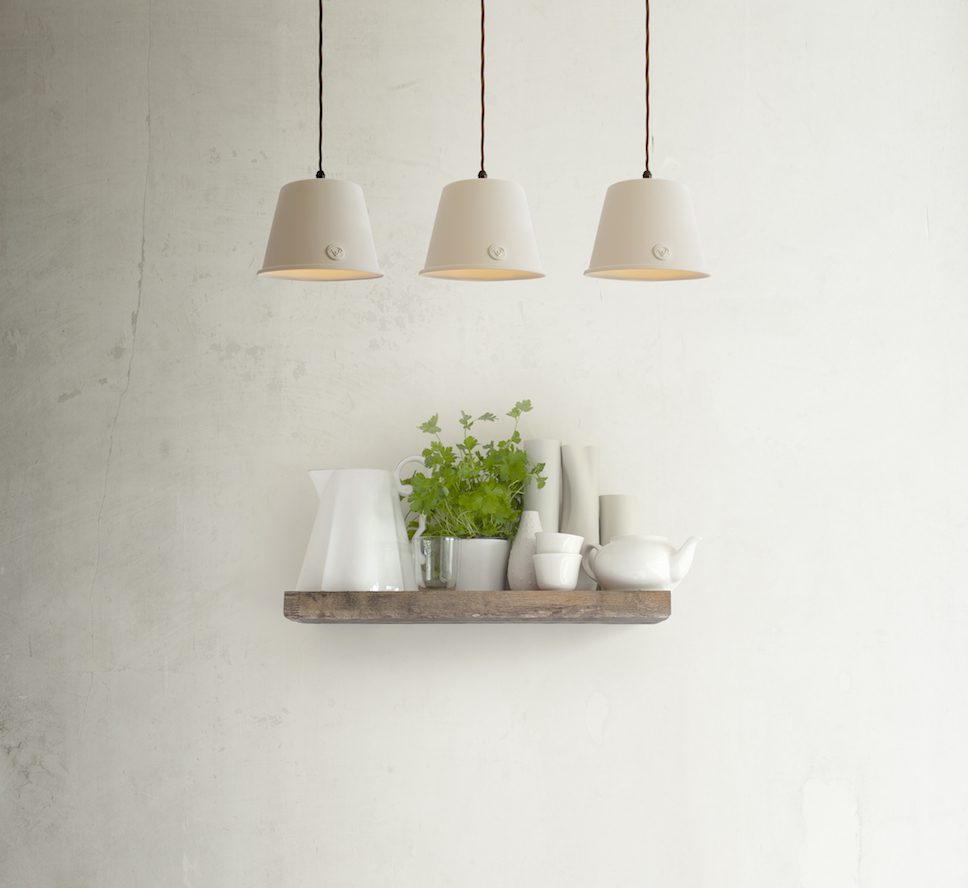 #6 What draws you in terms of aesthetics? Who or what inspires you?
"Oh Gosh, anything that induces a feeling of calm, anything that quietly exists, being beautiful without shouting, just allowing you to notice it. I guess nature is the master of this; landscapes, sunlight, shadows, delicate soft hues, gently curving forms. I've always loved the work of British studio potter, Dame Lucie Rie. I can't visit the V&A without going upstairs to see her work."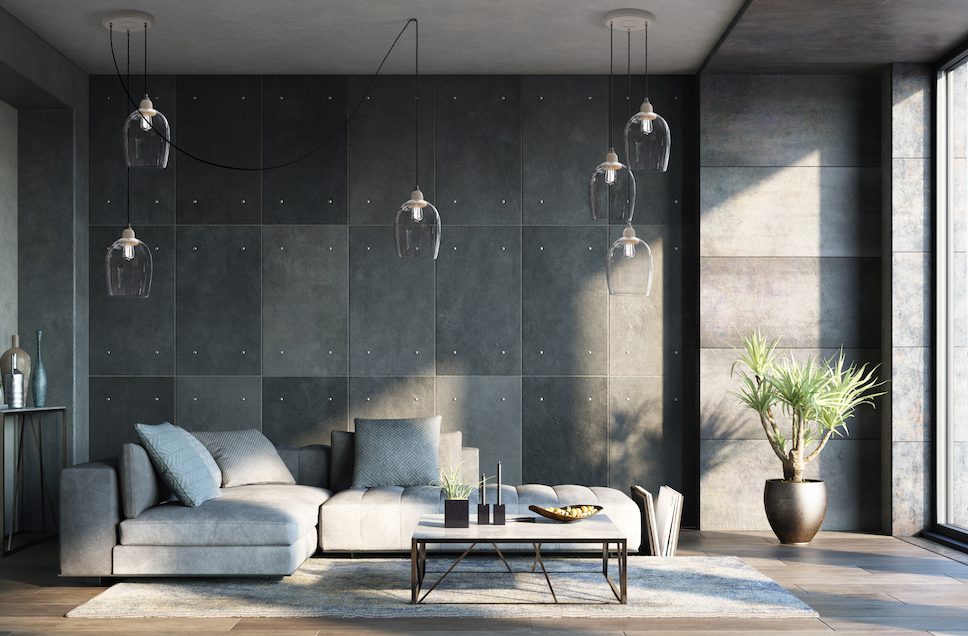 #7 Talk us through Lam Lighting's sustainable and environmental credentials…
"With porcelain being our primary material we are part eco just by that, but we know there is lots more that we can do and are doing. We are working with an Eco Consultant based in Finland and are adopting principles from the 'Circular Economy' model. Porcelain comes directly from the earth and is regarded as a highly sustainable material. We do not apply glaze to our porcelain.
It is one of the most natural materials you can use in your home. Its life cycle is extremely long, if not as eternal as the earth itself, but should its use end, it returns to the earth with no toxicity or harmful properties, it never tarnishes. Its beautiful luminance will last a lifetime and beyond.
The clay slip is infinitely reusable. Even after it has hardened it can be dissolved back down by simply adding water. All excess material is cleaned from the products and returned to the slip before the firing process. On the rare occasion an object has not fired correctly it can be either ground down to fine dust with zero toxicity and returned to the earth or shattered into fragments and used in hardcore for building or irrigation for gardeners.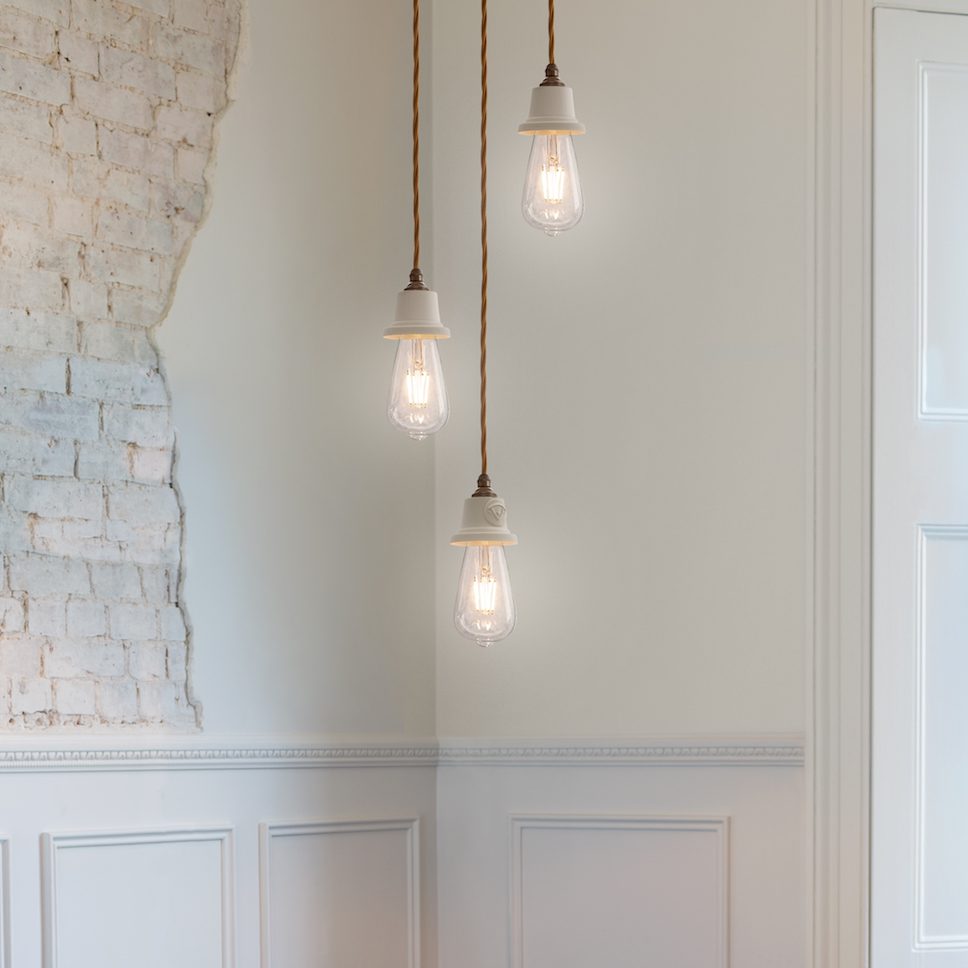 We only fire a full kiln. We use modern, well-insulated electric kilns and only fire our porcelain when they are full. We responsibly manage our energy usage. By far our biggest challenge is the energy resource required to fire the porcelain in a kiln at hundreds of degrees. This does, however, use significantly less energy than existing materials typically employed to create most existing lighting, such as; iron, steel, brass and copper. With limitations at our current premises, we are looking at the logistics of switching to a clean energy supplier. In the meantime, we continue to manage the use of our energy resources as efficiently and consciously as possible.
Eco-packaging: our cardboard boxes are made from unbleached 100% recycled material and are 100% recyclable. Our packaging may look like ghastly polystyrene chips but they have much more in common with 'Wotsits'. They are made from a 100% natural starch and dissolve into a completely non-toxic biodegradable substance on contact with water.
Pottery skills are one of the most ancient of crafts and hand-blown glass is another traditional craft that is diminishing. Our products will always be handmade and we hope in our small way to keep these skills alive. We are also a small team at the moment with a family feel. We all understand and support the values and sustainability goals that we strive for together. We have the ambition to be a larger employer of local talent."
#8 What are your favourite pieces? Or collection?
"Our first collection consists of only 12 primary designs that took us over two years to develop so, we love each and every one, but at the moment the Ophelia has a particular resonance with me. I love its simple curve, it has satisfying proportions and disperses a warm wash of light. It's also been one of our most popular designs sales-wise since our launch."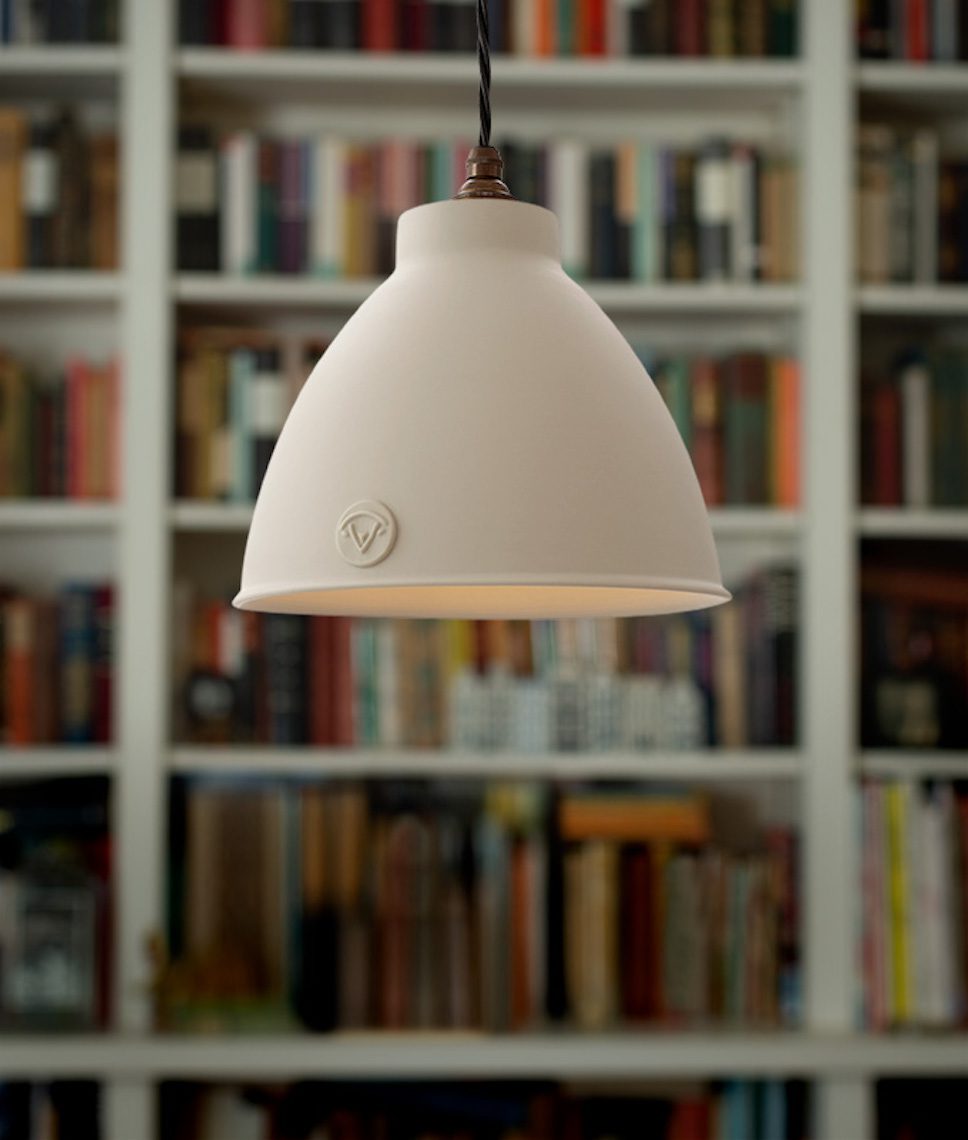 #9 Which of your designs could you imagine filling the enki magazine offices with, and why? Which embodies the spirit of enki most?
"I immediately think of the Heathcliff pendant. It's based on a classic industrial shape but realised in fine porcelain. It is soft and beautiful but still means business. I think, like enki, it takes from what was good in the past but is optimistically orientated to the future."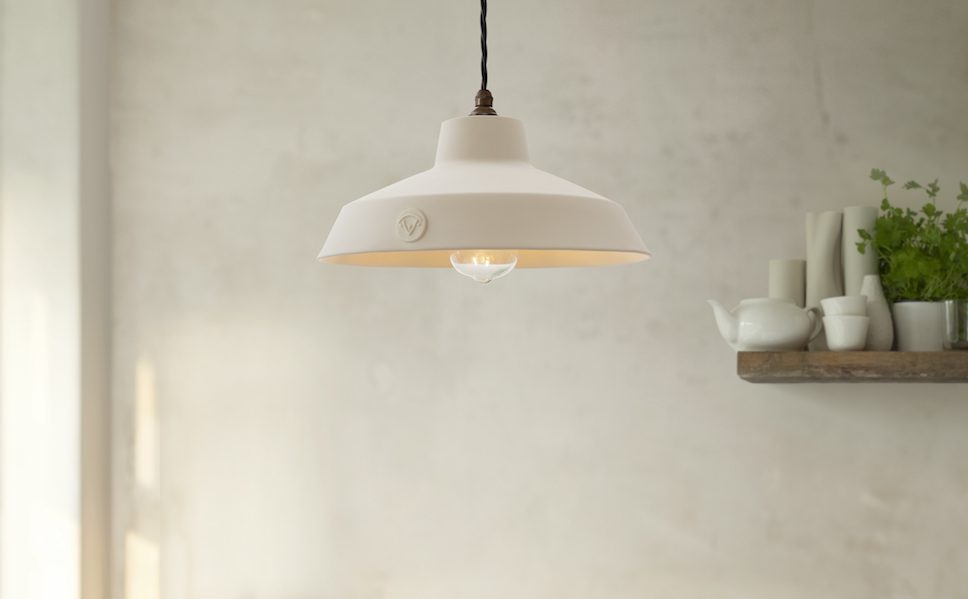 #10 If you could collaborate with another brand, architect or maker, who would it be and why?
"At the moment it would be Mary Duggan Architecture based in London, everything they do is just so beautifully considered. I've been looking at a space they have designed in the science Science Museum and it's incredible how they have created and divided spaces with really light forms and, sometimes, just with light and shade alone. I love that kind of elegant approach, how they can make something look effortless. They also work with artists and maker and have a studio devoted to residencies. I think that's wonderful. It feels like they are part of a better future."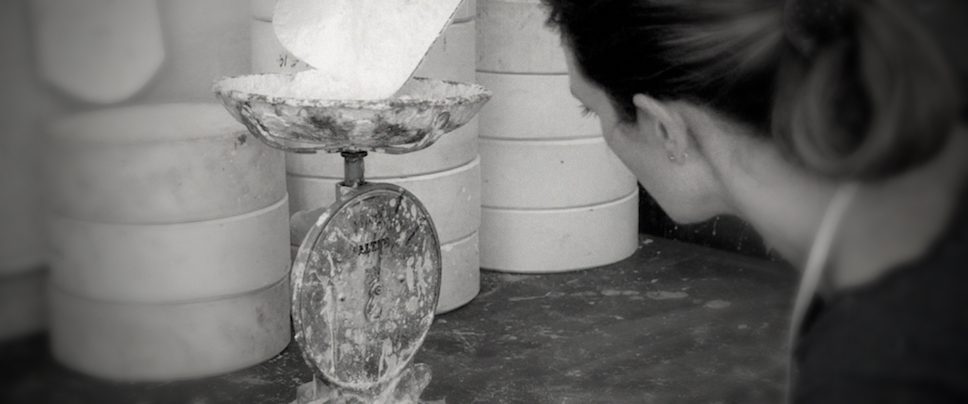 #11 What do you hope your customers experience and feel when they purchase and use a Lam Lighting design?
"I hope they experience just a little bit of what the brand is all about. Beauty, functionality and sustainability. That they might get a sense of luxury and satisfaction every time they see it in place. Its such a privilege and responsibility, a pendant is often a finishing touch to any scheme and so it should be something with beauty that goes deeper than the surface."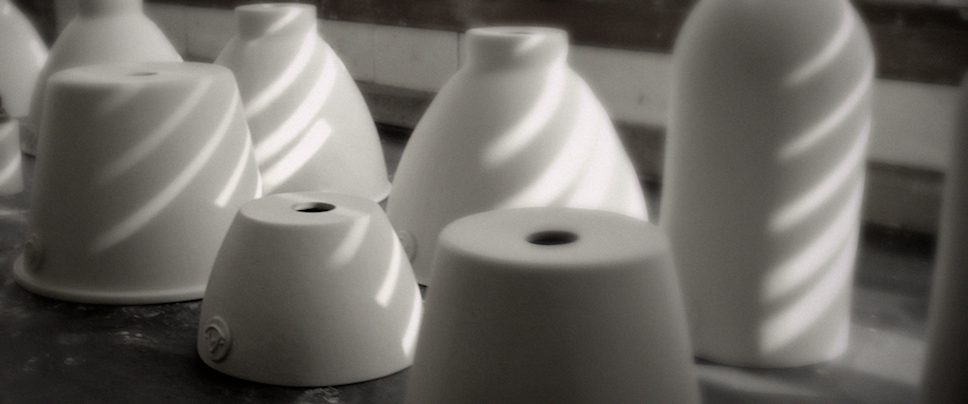 The Quickfire Round
#1 Natural or metallic?
"Natural."
#2 Vibrant colour or pale neutrals?
"Pale neutrals."
#3 Pendant light or chandelier?
"Pendant light."
#4 Tea or coffee?
"Coffee."
#5 Perfect getaway?
"Anywhere in France."
#6 Favourite book?
"Watership Down by Richard Adams.
Popism: The Warhol Sixties by Andy Warhol."
#7 Favourite way to relax?
"A good film or yoga."
#8 Favourite wine?
"Laurent-Perrier Rosé."
#9 Dream house and location?
"A renovated mill house in the east of England countryside."
#10 Favourite thing about social media?
"Accessibility to inspiration."
#11 Least favourite thing about social media?
"People can become disconnected from real life."
#12 Favourite restaurant?
Discover more fresh and enticing lighting designs by Lam Lighting via their website.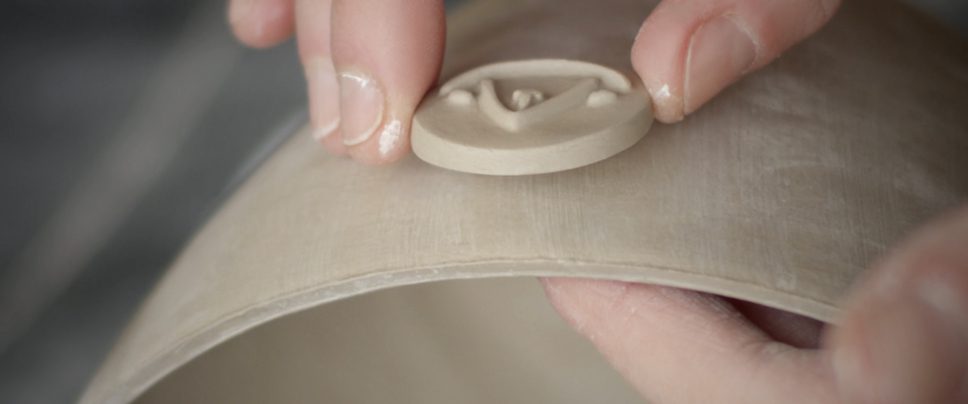 For more interviews with incredible designers and makers, head to enki magazine's meet the maker archive.