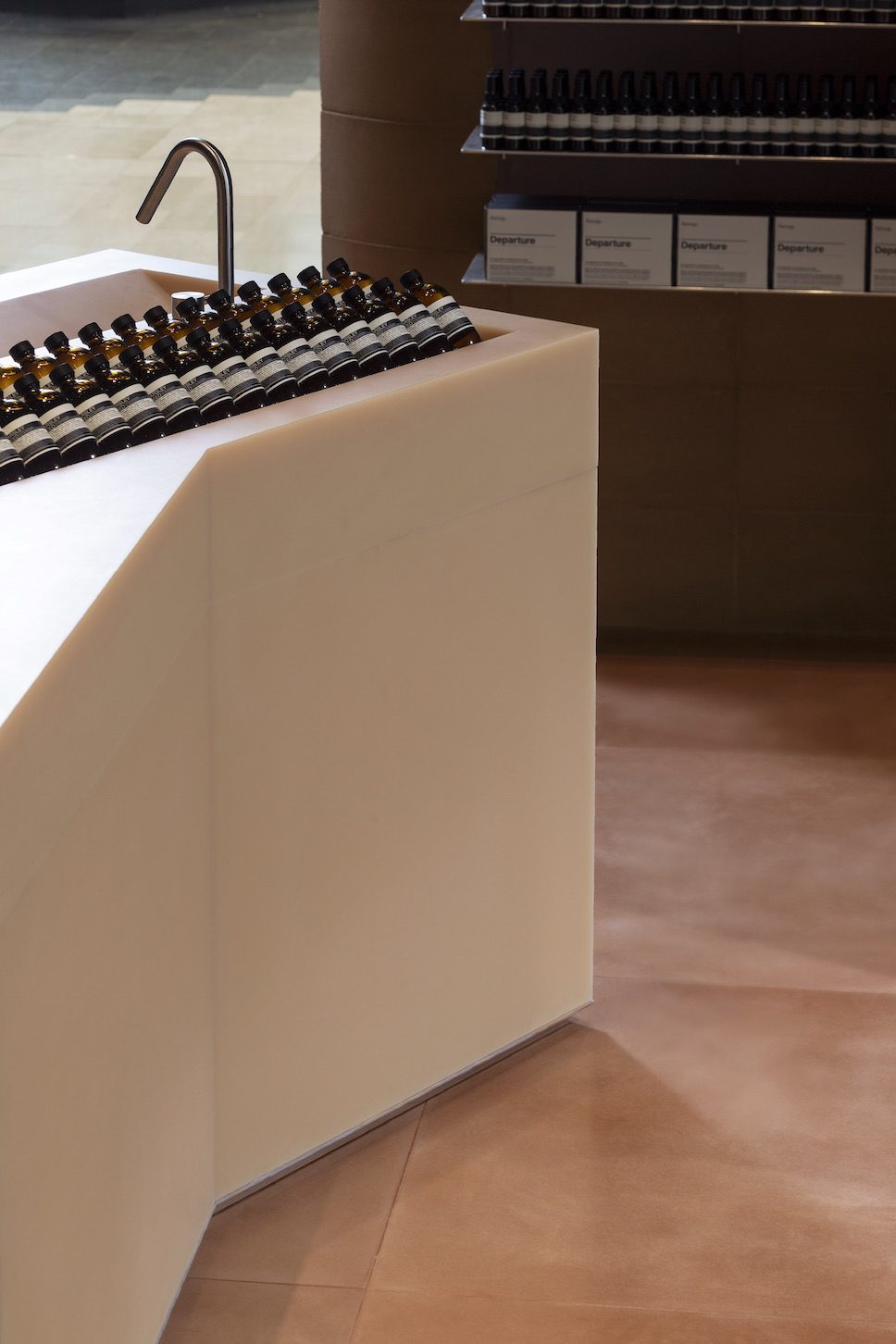 If you're making your way to Westfield Shepherd's Bush this summer, be sure to step foot in the quiet and calming refuge that is the Aesop store. Designed in collaboration with Al-Jawad Pike, it's the perfect space for a few minutes of indulgent calm (and a little retail therapy)…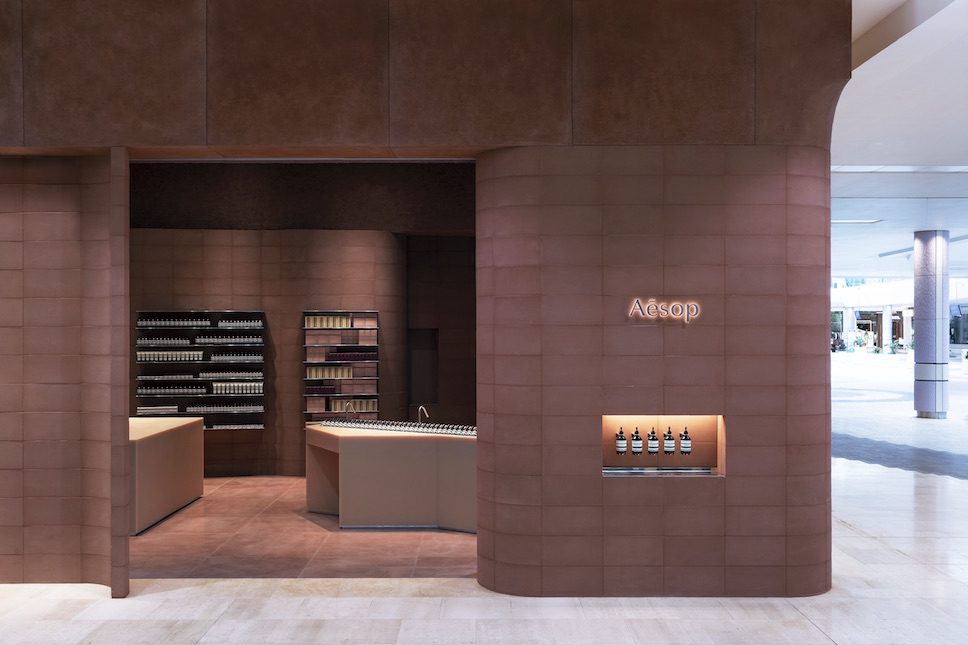 The store's unusual form is imagined as a walled garden with a deep alluring colour palette captivating passers-by and a winding serpentine screen "referencing historic crinkle crankle walls built by Dutch engineers in the fen country of East Anglia", explains the brand. Inside Aesop's skin, hair and body care products are highlighted by the unique, honed resin-clad furniture that offers a certain translucency to the space, enticing the light and curating a warming, welcoming environment to browse and shop.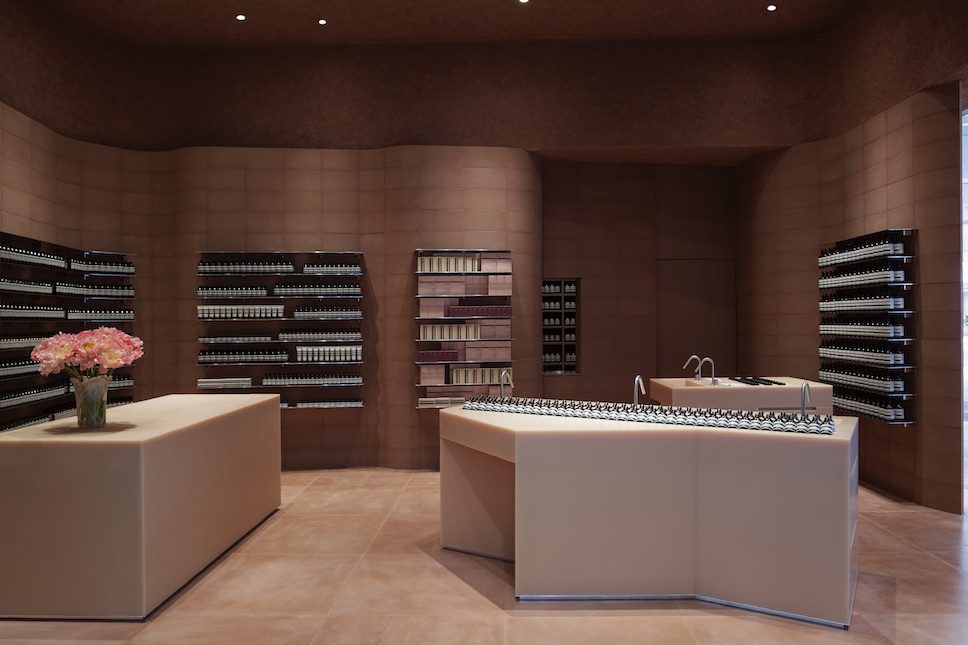 Aluminium shelves "appear to levitate" throughout the store as the brand's highly trained consultants assist customers, while the Aesop store sign coaxes foot traffic in to explore the brand's meticulous product and attention to detail.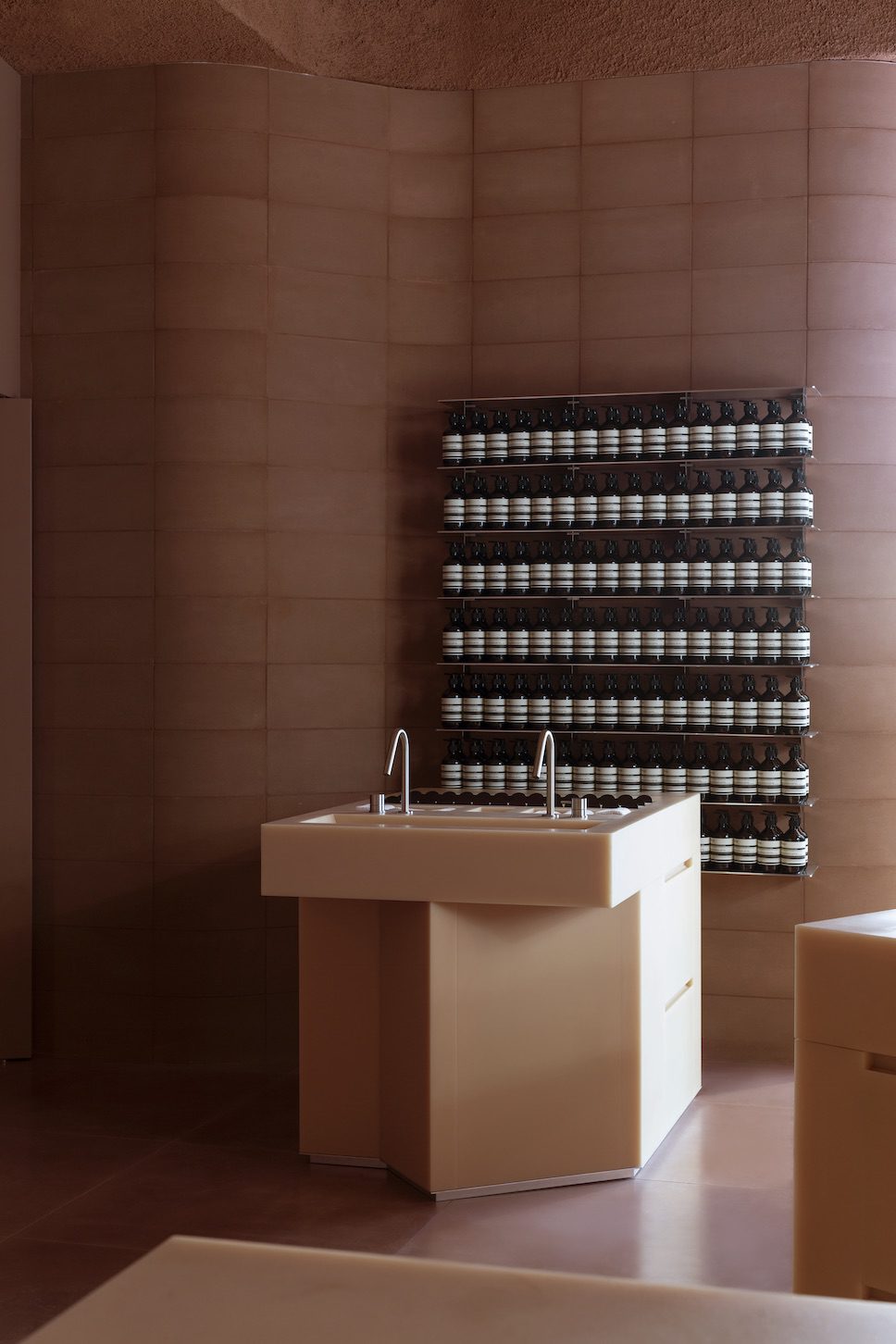 Discover more about the Aesop store here.
For further information regarding Al-Jawad Pike and more projects, simply click here.
For more design stories on enki, click here.
Photography from Aesop