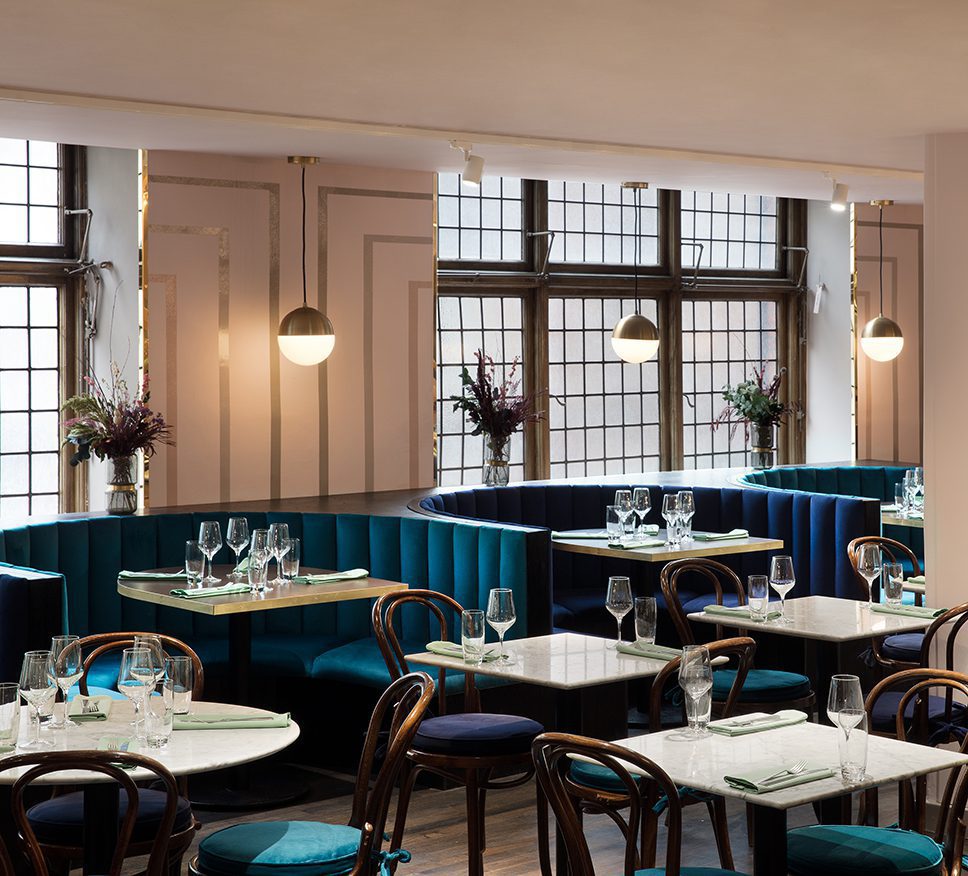 Liberty London's new restaurant, Arthur's is inspired by the Arts and Crafts movement and brings beautiful craftsmanship and stunning detail to the iconic British destination…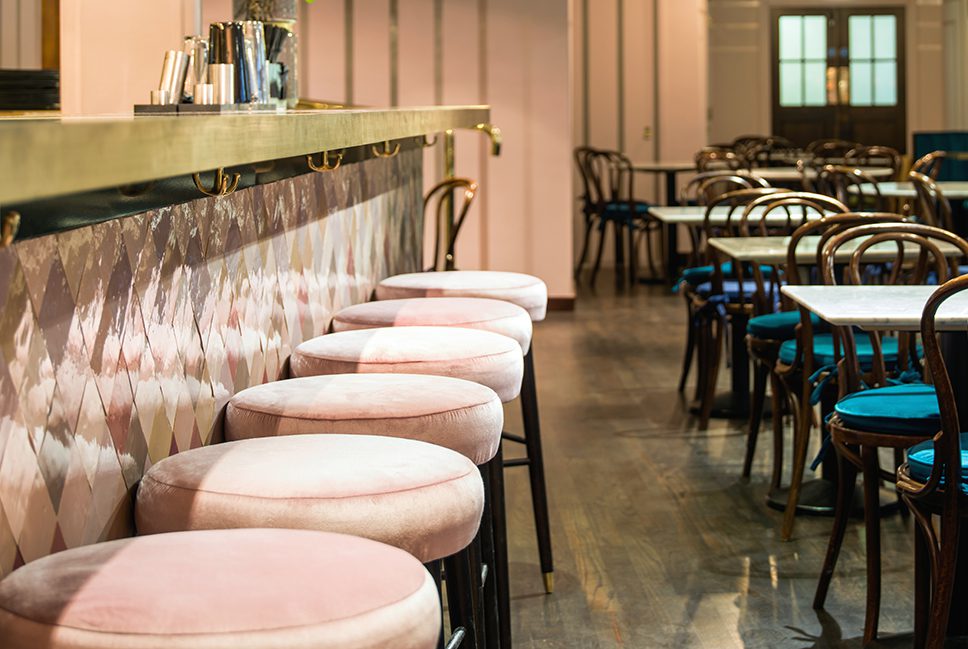 Renowned architect Nick Leith-Smith has teamed up with hospitality strategists, Forward Associates to open the elegant new dining destination within the heart of the store. Situated on the second floor, replacing the existing cafe, Arthur's is named after the store's founder, Arthur Lazenby Liberty and brings forth an enchanting selection of seating styles within the 170 square metre space. We particularly love the row of scalloped shaped banquette seats and pale vintage pink bar stools.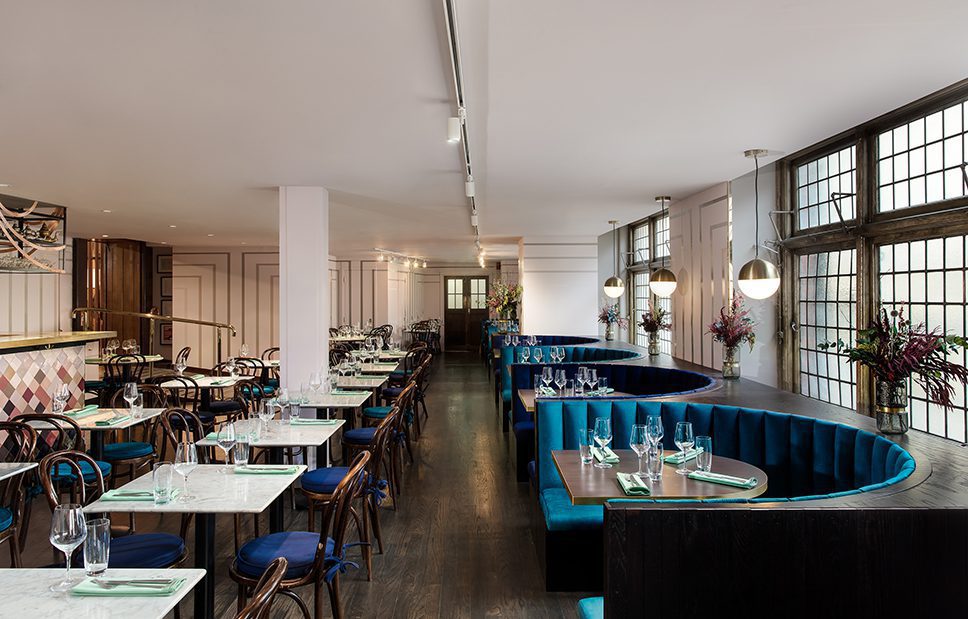 "Arthur Liberty broke the mould and this restaurant is an extension of his spirit. Arthur's is as much about great cocktails, as it is about a three-course lunch, or an afternoon tea. With no set dining times and multiple seating styles, we put the guest in control and capture the freedom offered by Liberty." Roy Westwood of Forward Associates.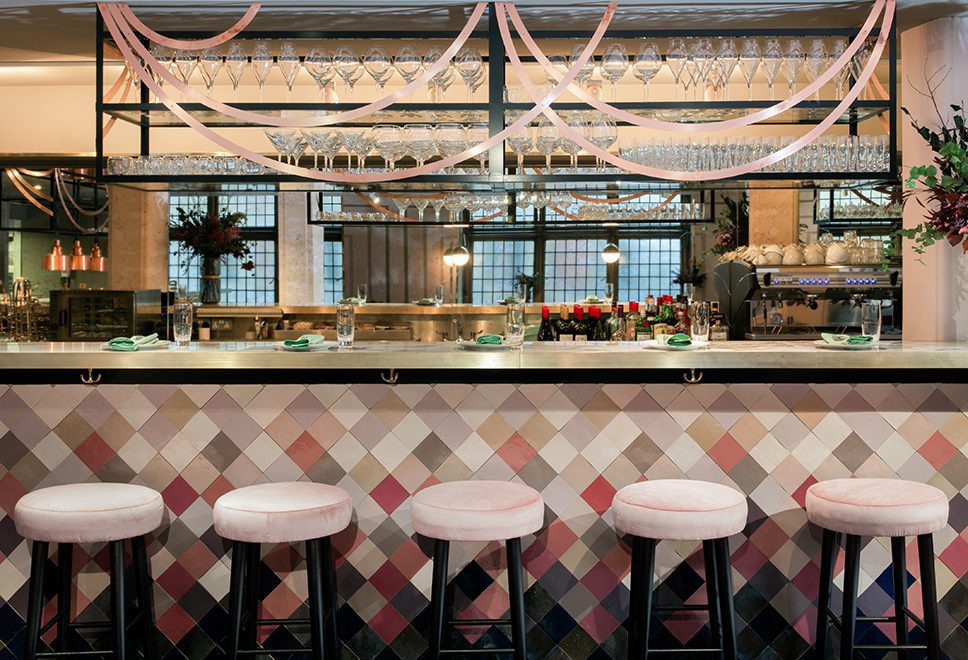 In terms of design inspiration, architect Nick Leith-Smith was inspired by the store's incredibly artistic beginnings during the Arts and Crafts movement (think William Morris and Philip Webb). Stepping into Arthur's you'll instantly love the multi-textural approach the architect has embraced, including marble-topped tables, velvet upholstery, timbre trimmed in brass, the striped geometric wall design and warm metallic details.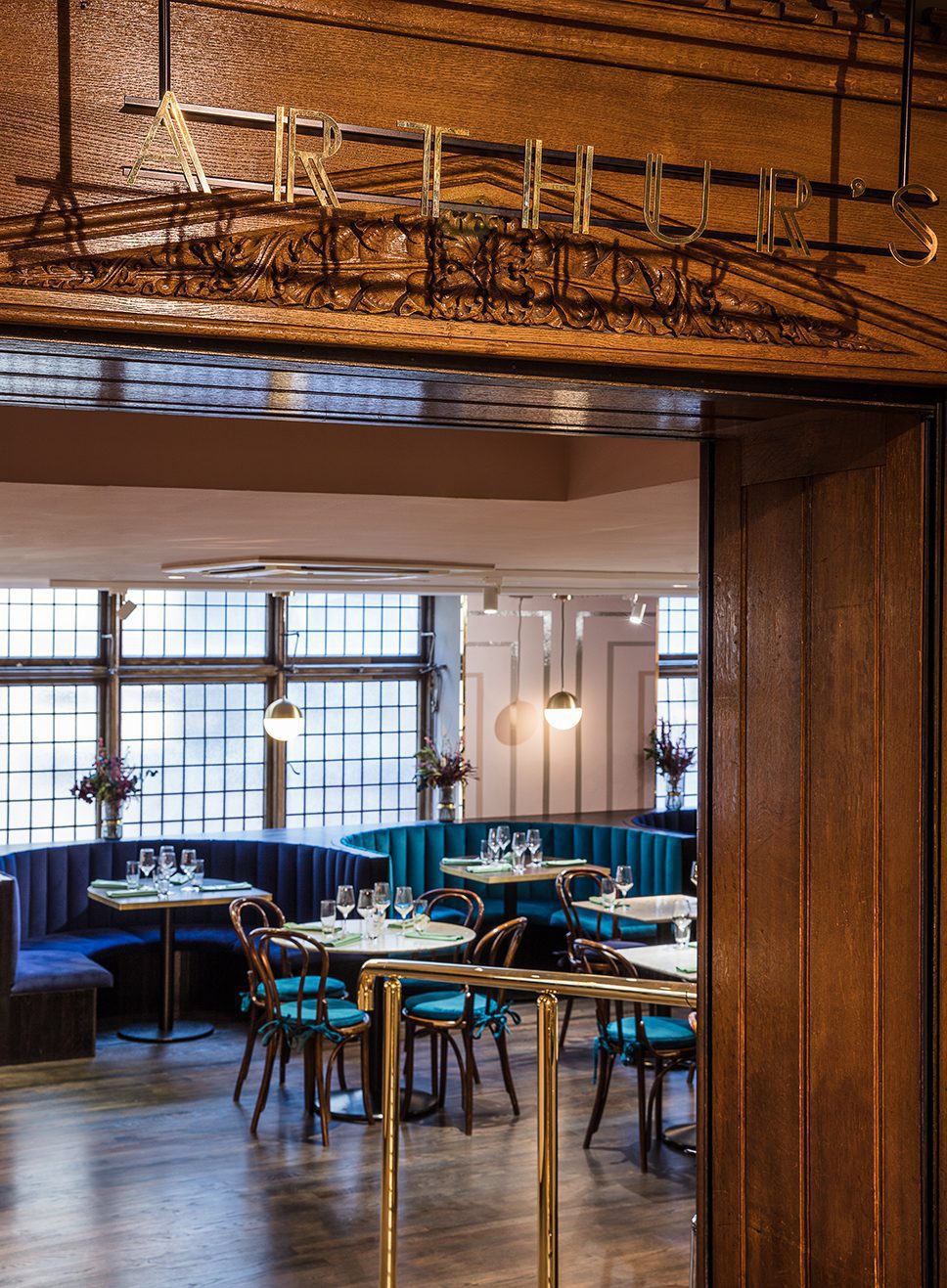 The Team behind Arthur's: the project was led by Nick Leith-Smith and Forward Associates in conjunction with the hospitality specialists Levy Restaurants and fit-out specialists Portview. Photography by Patrick Williamson.
Want to discover more about Arthur's? Click here.