Bring a contemporary feel to a space with Vibia's new lighting solution: Duo.
Designed by Ramos & Bassols, the Duo lamp is inspired by nature and brings together two highly different materials in its arched form: curved laminate oak and a crisp, contrasting metal shade.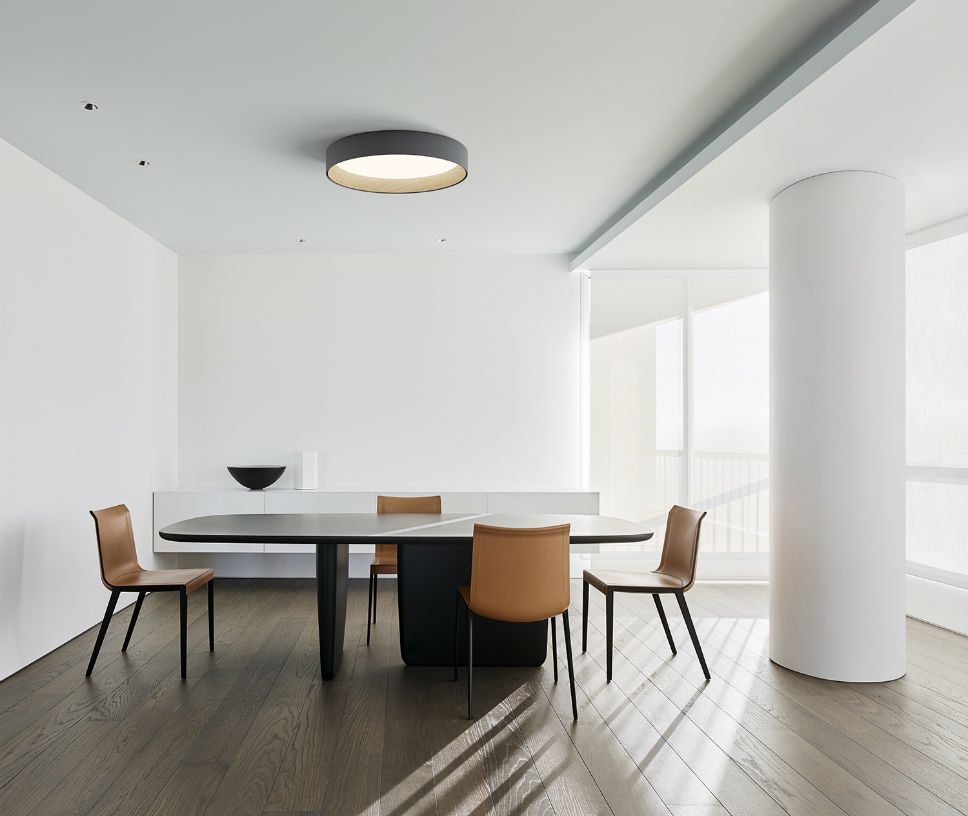 The unique ceiling sconce, Duo provides a warm, double lighting effect with its inverted bowl shape – inspired by natural skylight openings. The use of oak brings a comforting, tonal hue to the product's light, while the veined surface of the wood shows the craftsmanship that has gone into creating the piece. Plus, here at enki we love the fact that all of the timber used in the production of the Duo lamp is sourced from sustainably managed forests.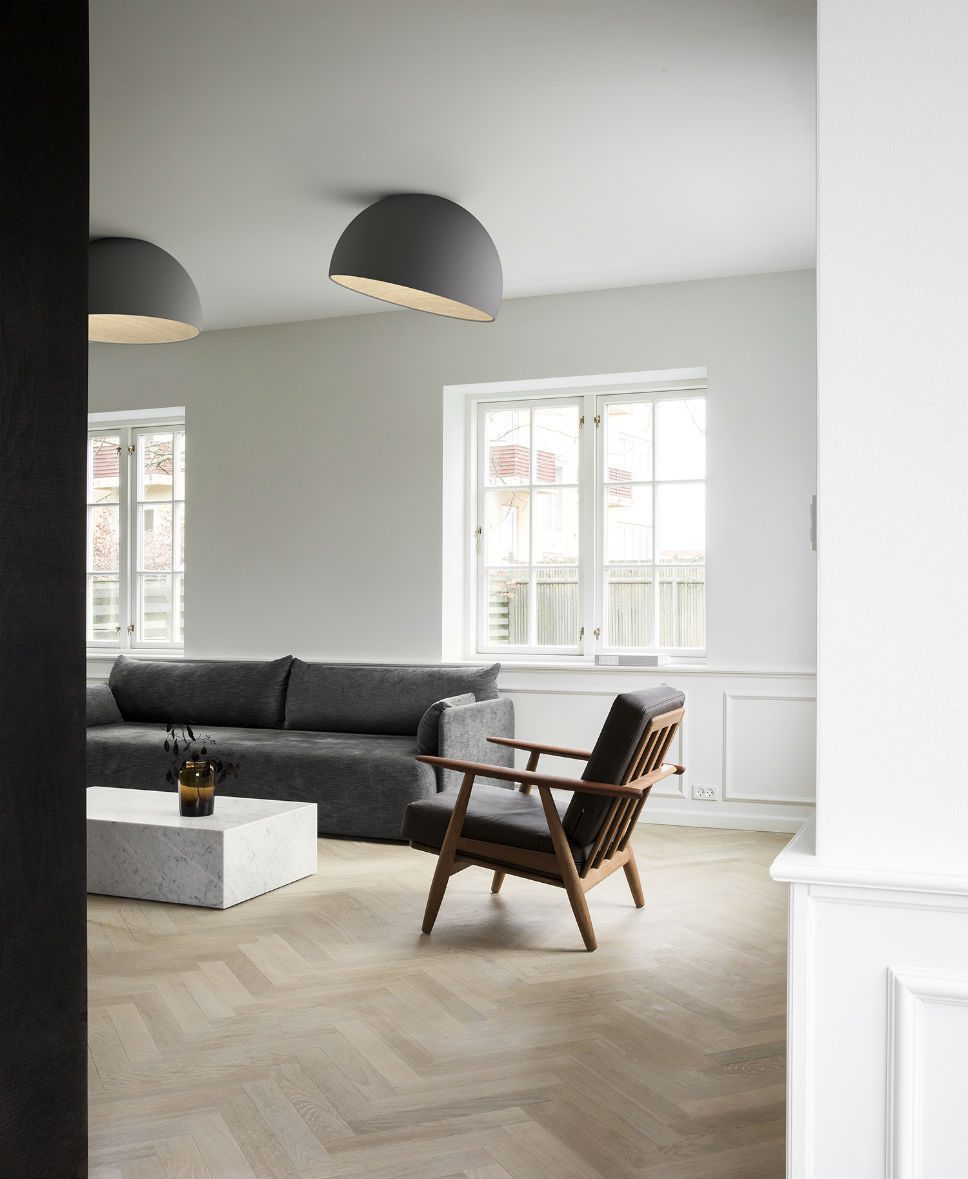 "We chose wood because it's a natural, quality material. It brings warmth and at the same time, provides a contrast with the surrounding metal envelope" Ramos & Bassols
The new arrival is available in two sizes and two formats (pictured). Want to discover more from Vibia? Click here.