Vestre designs and manufactures beautiful, design-led, and contemporary Scandinavian urban furniture. Working closely with Scandinavian designers, and incorporating only Nordic materials and finishes, Vestre's furniture is not only timeless and functional, but suited to all places and spaces.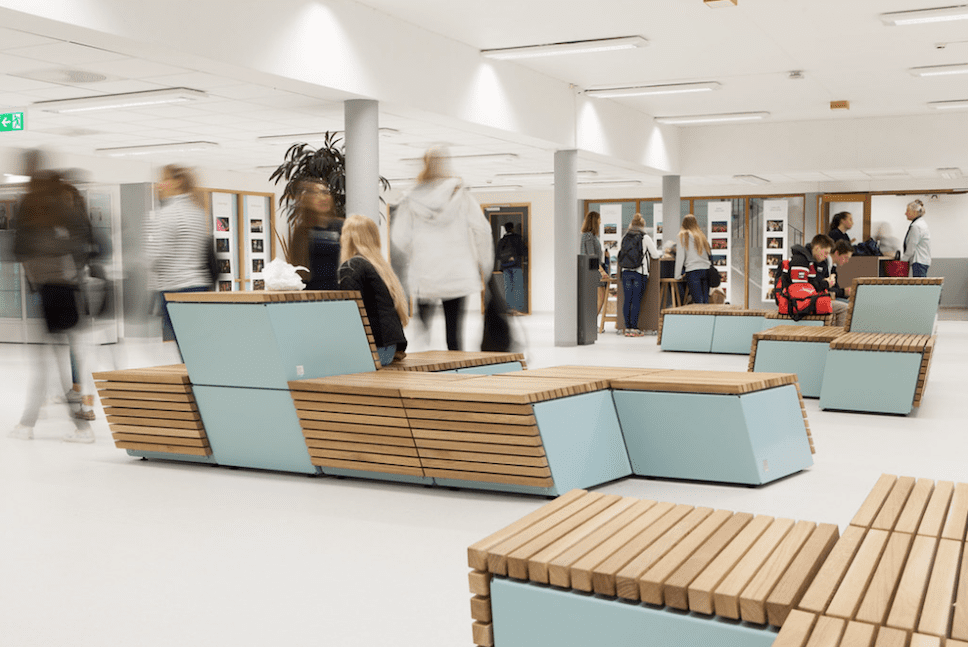 For almost 75 years Vestre have helped create social meeting places for millions of people, celebrating diversity and the bringing together of people from different backgrounds. With the motto: "Everyone can save the world. A little." Vestre strive determinedly to continually improve their sustainable credentials as a company.
Not only has Vestre Furniture operated carbon neutral production for over 10 years, making long term sustainability a prerequisite in all parts of their operations, but they have embedded nine of the UN's Sustainable Development Goals into their business strategy.
And, with their headquarters based in Oslo, the brand is currently building what may just be the world's most sustainable factory, nestled in the Norwegian forest. The Plus, as it will be known, has been built disturbing the forest around it as little as possible, and with, as the brand describes, "biodiversity protected and enhanced in the surrounding area." It is here that they will strive to minimise the impact of their operations on the world.
And, it is worth noting that through production, capabilities, lengthy warranties, and the quality of the brand's materials and processes, Vestre furniture is now built to last with no expiration date.
Discover what other sustainable design brands are part of Planted Cities this 2021.
About enki x Planted Cities
Planted is the first contemporary design show reconnecting people and spaces with nature. They present a more sustainable vision of the future by showcasing beautiful design today which improves our tomorrow. Follow their journey as they explore how design, sustainability, food production, architecture and nature can combine to create cleaner, greener, healthier spaces. This 23-26 September 2021 sees enki magazine partner with Planted Cities in a unique collaboration to bring you a carefully curated selection of designers who champion Planted's vision and spirit.
Exploring a sustainable vision of the future, Planted works only with brands who place nature and sustainability at their core.
Planted is the first zero-waste design show.
Learn more at planted-cities.co.uk
Or on Instagram via @plantedcities #planted2021 #enkixplantedcities
Sponsored Content in Partnership with Planted Cities