"Governments, businesses and individuals all have to step-up to the challenge together, otherwise we're all swimming against the tide." Bernhard van Ommen, Managing Director at workplace furniture brand Flokk.
Oslo-based brand Flokk bring design expertise and sustainable solutions to the forefront with their workplace furniture. With more of us working from home and with offices transforming into more flexible and adaptable spaces, there's even more demand for furniture that will make our every-day lives more comfortable. Flokk offer solutions that are not only ergonomic and aesthetically pleasing, but sustainable and environmentally friendly.
We spoke to Bernhard van Ommen, Managing Director at Flokk, who expresses the company's vision to 'Inspire Great Work' and create sustainable workplace furniture to help enhance people's wellbeing and performance. He talks to us about how we all need to take responsibility in making the world a better place to live.
1. How does your business prioritise nature and the environment?
Flokk publicly and transparently declares its ambitions when it comes to environmental ambitions. One of the biggest focus areas for Flokk right now is in materials: we see waste as a source. A big ambition the company is working towards is to switch out all materials for post-consumer where possible, so that for every product at least 60% of the materials used to make it are post-consumer recycled materials. Currently our best selling chairs, such as the HÅG Capisco, the RH New Logic, and the BMA Axia, are all above 60%.
2. Why did you decide to pursue the path of sustainable practice when commercially there are so many reasons not to?
Flokk's origins are in Scandinavia, where behaving in an environmentally responsible way has always been ingrained in the culture. Rather than picking up on sustainable manufacturing practices as a fad or marketing initiative, Flokk has always been a leader in this respect. It's in our nature. The company has been a pioneer in the industry as the HÅG brand employed its first Environmental Agent way back in 1990.
3. Which other brands and businesses do you admire most?
We're lucky enough to have worked with some really great brands who share Flokk's values. Kastel are a great Norwegian shoemaker, who use wool and hemp to make weather-hardy trainers. We discovered them as we work with the same suppliers in fabrics. And Vestre are a wonderful urban furniture maker with extraordinary ambitions environmentally and socially. Their CEO Jan Christian Vestre is truly inspirational.
4. Where is your happy place in nature and how do you encourage your team to embrace the environment?
Our team are all 'outdoorsy' people. We have swimmers who choose lakes over man-made swimming pools, cyclists who head for the Clent Hills in Worcestershire on the weekends, or walk the canals around Birmingham and the South Coastal paths. They don't need any encouragement from me!
I've just recently returned from vacation with my family; being on the beach with my kids is definitely my happy place. As a family we made it a daily competition to see who could collect the most waste from the beach or even on the sea surface.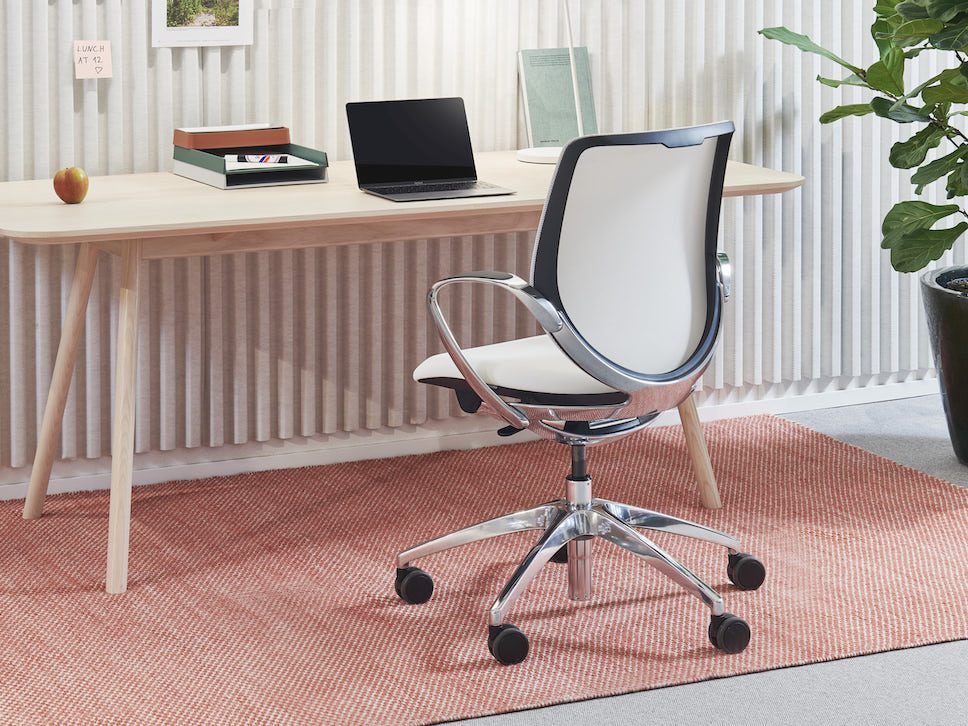 5. What role does design and architecture play in delivering sustainable cities and spaces?
The spacial and physical design of any place is crucial in ensuring it will endure, both in terms of functionality and in aesthetic design. That's where architecture and interior or industrial designers come in. Everything, down to the nuts and bolts, must be considered. Only when the micro details are perfected will the macro – the cities – be sustainable. A lot of pressure is on designers and manufacturers like Flokk to get it right.
6. What role does food play in sustainable practice and do you think about the environment when deciding what to eat?
Consumption of food or materials must be thought about more. Sometimes we think only in terms of the packaging on foods needing to be improved to be more recycled/recyclable etc. But we really need to also curb our appetite for all-year-round access to seasonal foods that come with huge carbon-footprints and skew the agricultural landscape. At the Flokk showroom in Clerkenwell, we have a policy in place to not use single use plastics. And in my day to day I try to buy organic and eat meat just once a week.
7. Traditionally trade shows have been associated with epic levels of waste, so why did you choose to exhibit at Planted Cities?
We spoke with the team at Planted and were excited by what we heard. A trade show that aims to champion best-practice responsible design and is committed to avoiding waste is a rare thing! We know that we can deliver a no-waste stand and that we will be in good company.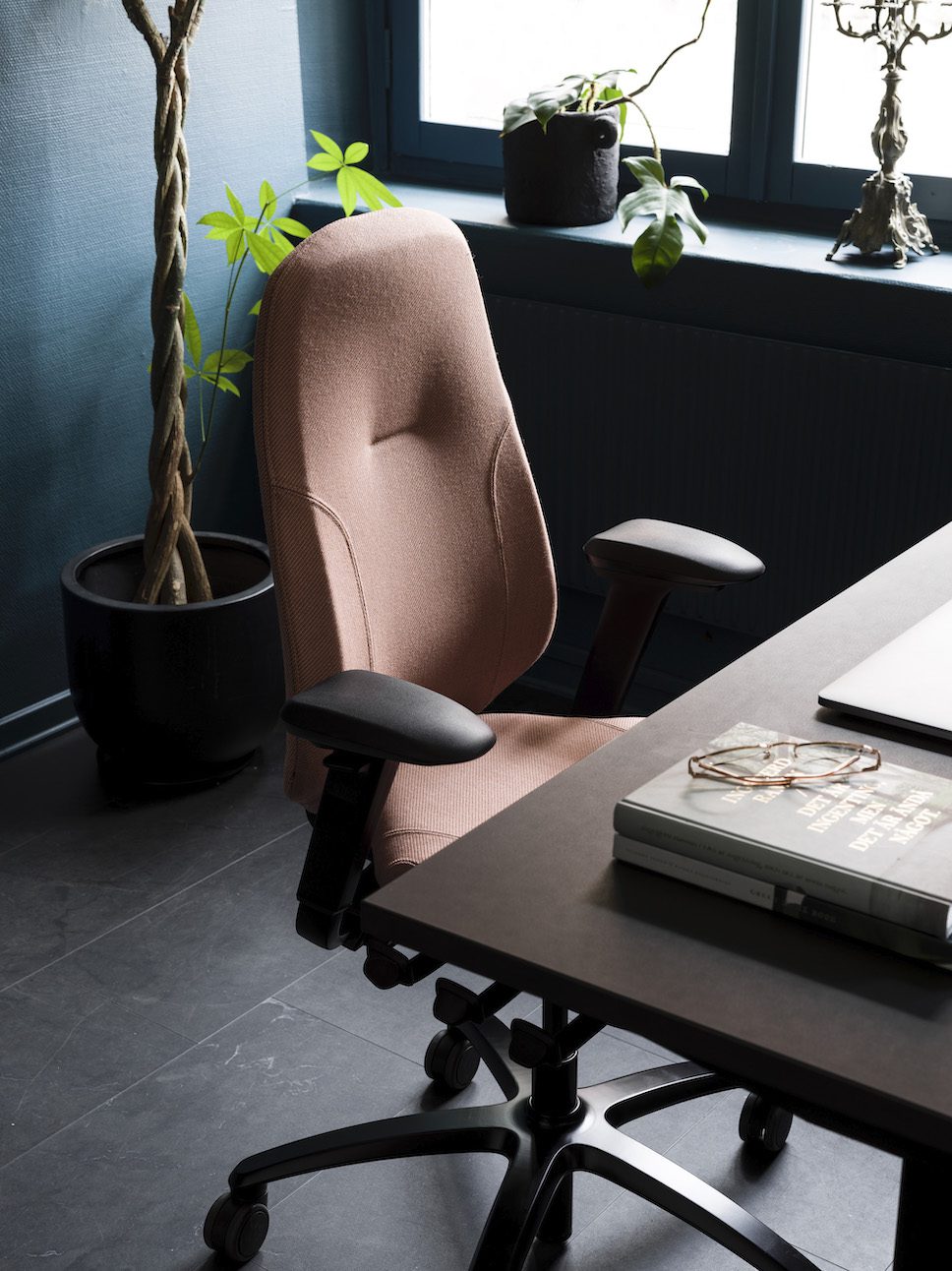 8. What do you hope your business will gain from being part of Planted Cities' flagship launch event?
We have worked for many years on commercial projects, but we would like to show a wider audience what we can do too. We will show the Planted audience some furniture pieces that have serious sustainable credentials. We want to allow visitors to see what Flokk is achieving while holding itself to account for its impact on the world.
9. What annoys you most when it comes to conversations around the environment?
Greenwashing. People should want to do the right thing. We often encounter other manufactures who talk about recyclability of a product but avoid talking about recycled content that went in the product.
10. Do you believe the UK Government is serious about delivering a Green Revolution?
Who knows! Flokk's attitude is to take it upon itself to be accountable for its impact on the world. In doing so we enable individuals to make good choices and reduce their impact too. It's the micro-macro level again. Governments, businesses and individuals all have to step-up to the challenge together, otherwise we're all swimming against the tide.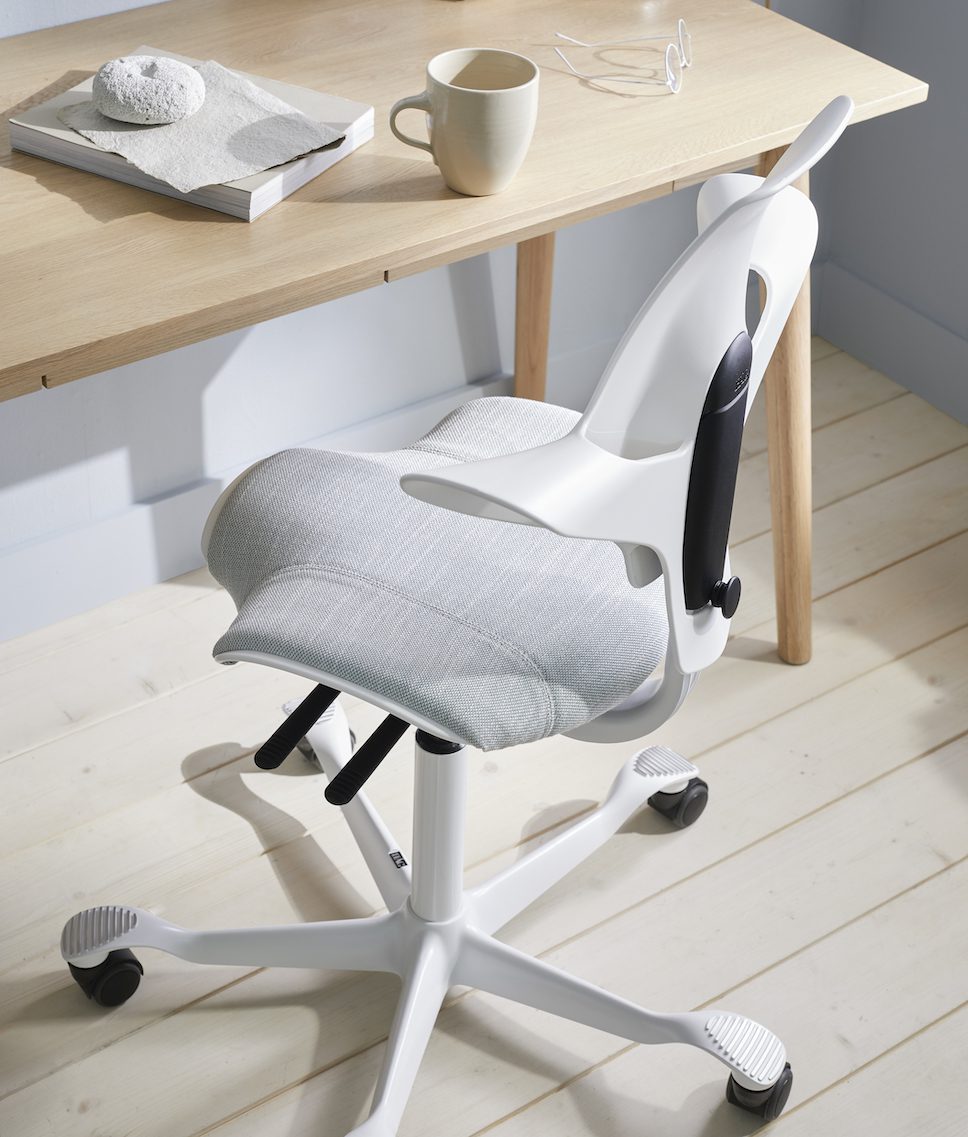 Thank you very much to Bernhard van Ommen for taking part in enki's Meet the Maker series.
Discover more workplace furniture ideas from Flokk.
Explore more insights into the brands showcasing at Planted Cities.