Indulge in a little luxury this summer and pick up the latest edition of enki magazine from Sainsbury's. We've teamed up with The Water Cabin (stays.nor-folk.com) on the famous Norfolk Broads to offer one lucky Sainsbury's reader the chance to win the perfect luxury off-grid holiday this 2019. Alongside this, we've made it extra special by partnering up with some truly inspiration brands to also offer the winner a luxury hamper too! Packed with two Antler luggage sets, two Anglepoise lamps, a set of eve sleep goodies and a family bamboo toothbrush subscription from Truthbrush, this is a not-to-be-missed giveaway!
So, let's talk about that incredible prize shall we?
A holiday at the Water Cabin by the Nor-Folk
Nestled in the heart of the iconic Norfolk Broads National Park on the River Thurne lies the Water Cabin, a recently renovated 1930's cedar-clad cabin. Sleeping four with two bedrooms, and with a beautifully curated open-plan living space, this cabin is the perfect way to indulge in a little slow living with the family or a romantic getaway with a loved one. Basically, if you've been looking to go off-grid, this is the retreat for you.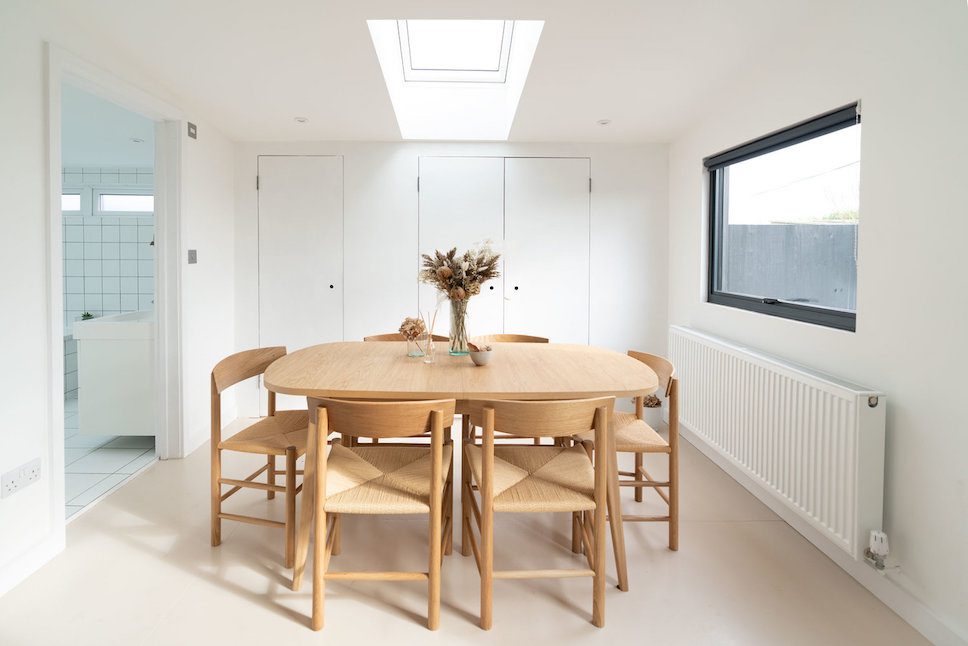 Recharge in its calm, soulful interior and prepare to delight in the cabin's intentionally minimal and functional space. Suitably equipped to cater for a family meal – the kitchen features an electric oven, grill and hobs and a fridge with a small freezer compartment – but minimal enough to indulge in some slow living without all the usual noisy gadgets the kitchen is the heart of the cabin, where you'll love to spend time creating delicious dishes with fresh produce.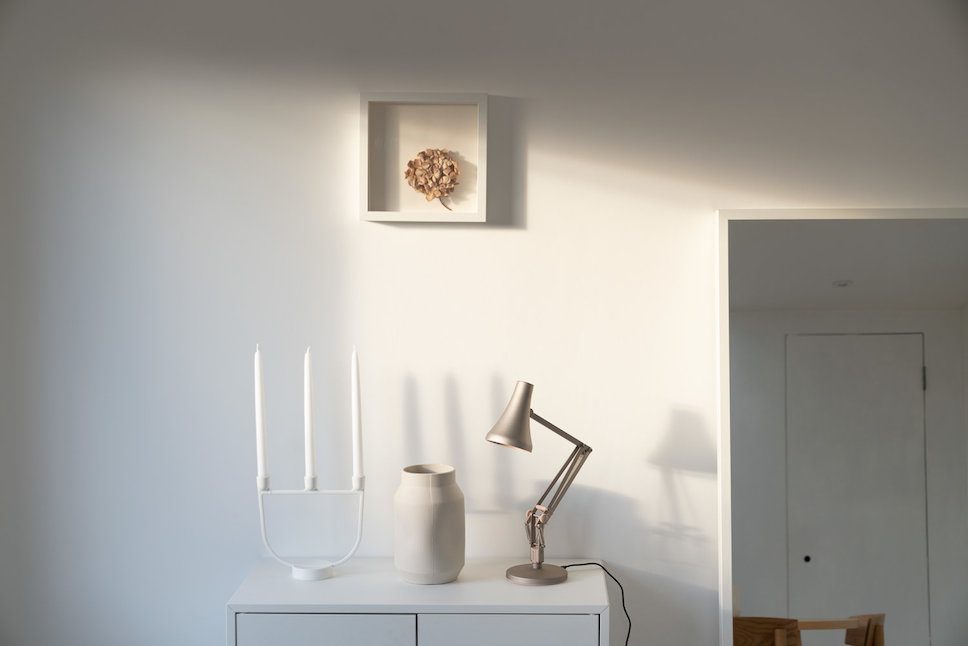 Everything about the Water Cabin invites guests to slow down and to switch off from the grind of the 9 to 5, including the Broads themselves. Leave your devices behind and explore the Broads by boat or head off to experience the glorious North Norfolk beaches.
Want to discover more about the Water Cabin? Pick up Volume 16 of enki magazine here and read our case study and interview with the owners, or log on to their website here for further, more in-depth information.
Two Antler luggage sets
Included within the luxury hamper are two beautifully designed luggage sets by Antler, both including the Dayback backpack and Overnight Bag. Created as part of the brand's Chelsea collection, you'll instantly love the luggage's sleek and contemporary feel, not to mention its high quality and timeless appeal. Crafted from durable water-resistant fabric, the range – as the brand explains – is 'tough but on-trend; practical but premium.' Available in either classic black or grey, these pieces are a definite must for any traveller.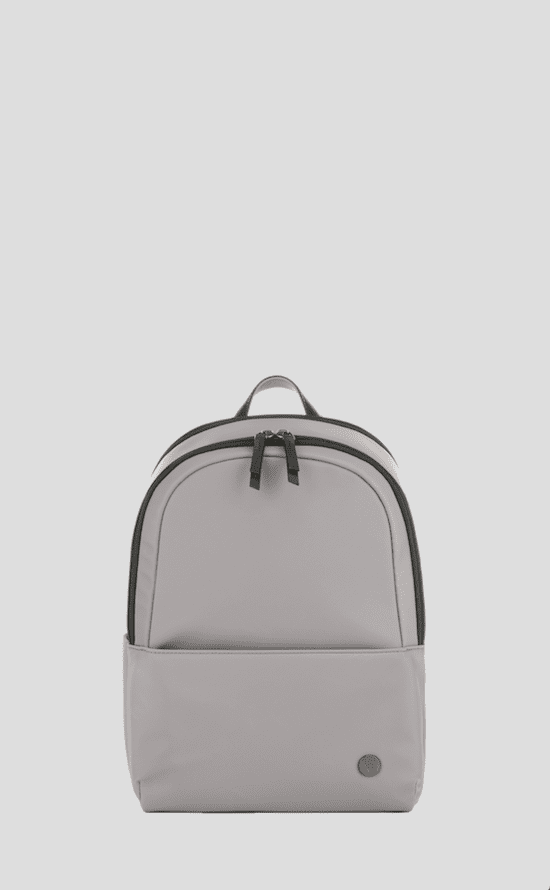 2 x The daypack (worth £80 each)
Not only does this nifty design work as a timeless backpack for any traveller, but you'll love the fact that an external back sleeve of the product slots over the trolley handle of your suitcase, making for a seriously handy travel solution. Your belongings are more than safe tucked within its luxury-lined interior, while two small interior pockets and a pouch for your laptop or tablet means you can bring all of your everyday tech with you on-the-go.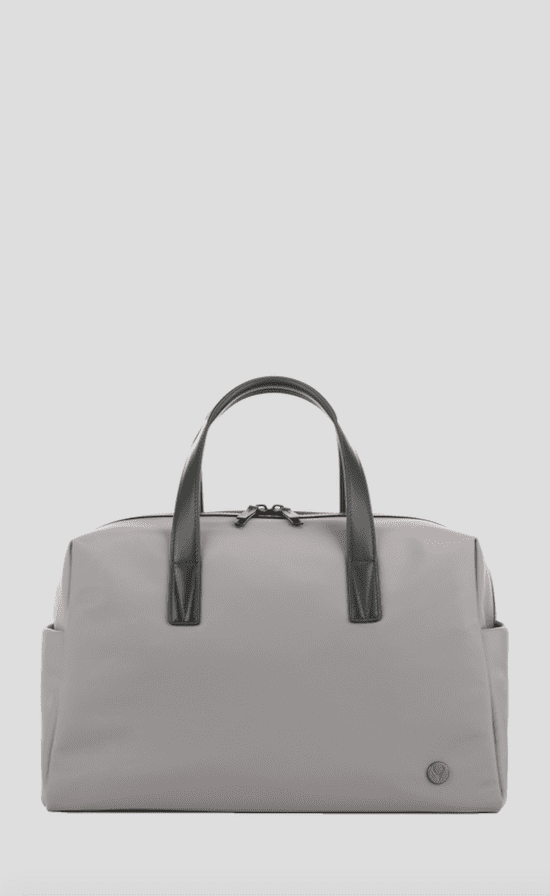 2 x The Overnight Bag (worth £120 each)
This beauty of a holdall is designed to attach to an Antler suitcase thanks to a genius back pocket that unzips to slot seamlessly over a suitcase handle. The perfect size for a night away – and notably cabin-friendly – you'll love its premium leather handles and spacious main compartment which is packed with extra pockets. Want to bring your laptop or iPad with you? Good news, there's a luxuriously-lined back pocket within the holdall that secures with a simple strap. It's a thumbs-up from us.
Discover more about Antler here.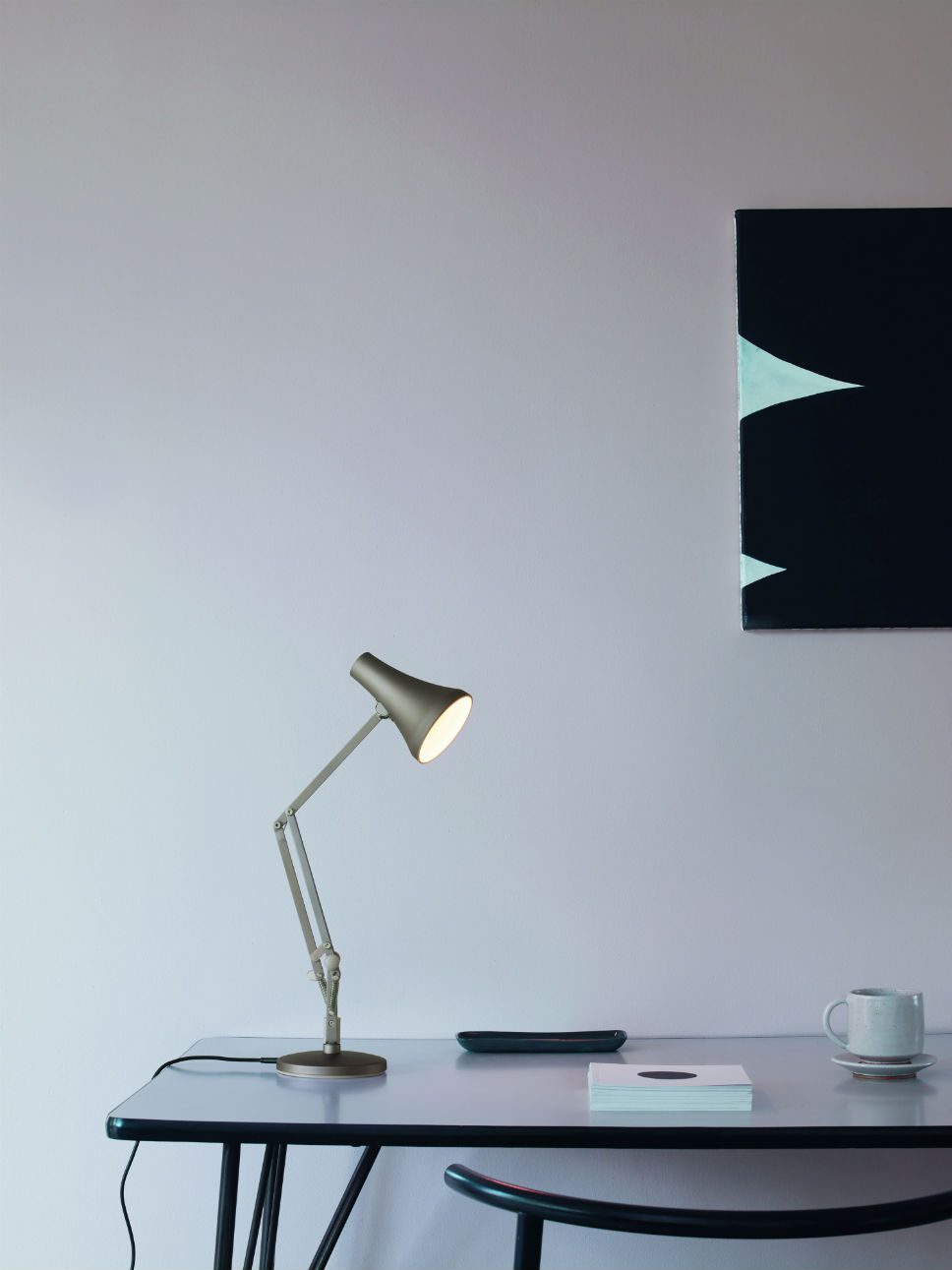 Two Anglepoise Lamps (worth £99 each)
When Anglepoise products produce offspring, you know they're going to be cute. We've teamed up with Anglepoise to offer the one lucky winner not one but two beautifully designed Warm Silver & Blush 90 Mini Mini Anglepoise lamps. Offspring of the iconic 1970's Model 90, the 90 Mini Mini brings all of the versatility and personality of the classic but at half the size of a standard desk lamp!
Discover more about Anglepoise here.
A set of Eve Sleep goodies
Designed to help people sleep better via simple yet beautiful and accessible design, Eve Sleep take their purpose very seriously. Plus, they're also dedicated to taking the hassle out of buying beautifully crafted, unique products for your bedroom by providing you with everything online and then delivering your purchases straight to your doorstep.
2 x Mini Pillows (worth £30 each)
The Mini Pillow: This miniature version of the brand's original pillow is perfectly travel-sized and is great for napping on-the-go. In the words of Eve Sleep, they've 'made bedtime bliss portable.' Delight in its comfortable memory foam form, superlative support and its ability to help with healthy spine alignment.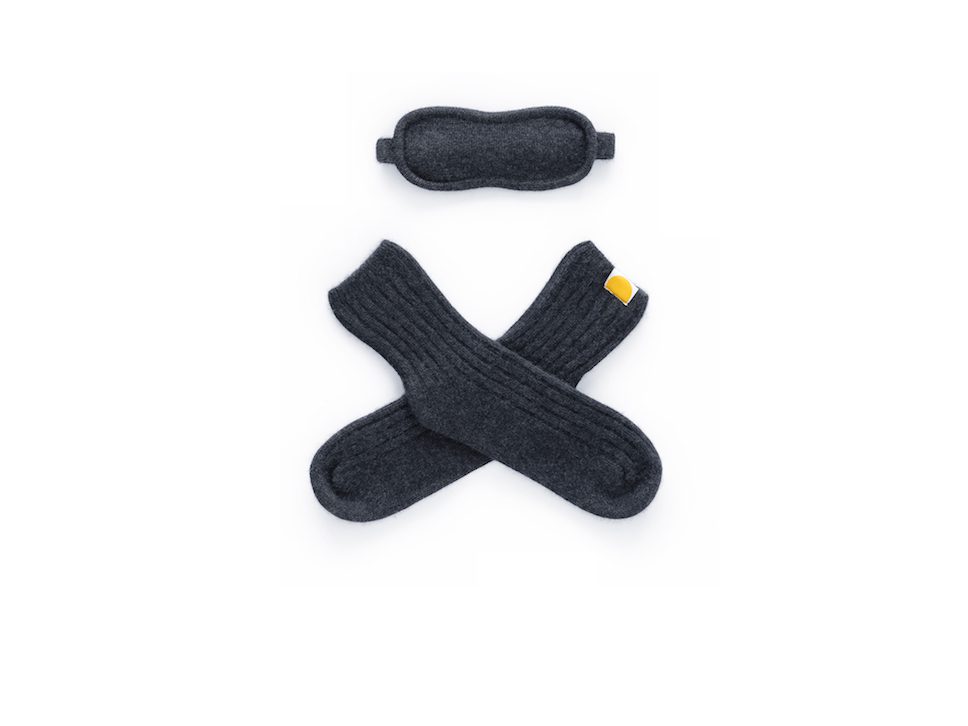 2 x Cashmere socks and eye mask sets (worth £65 each)
Cashmere socks and eye mask sets: Lounge in luxury this 2019 with Eve Sleep's cashmere socks and eye mask set. These unisex cashmere socks and eye mask – just perfect for travelling, might we add – are luxury at its best. Available in classic grey, crafted from 100% Italian cashmere.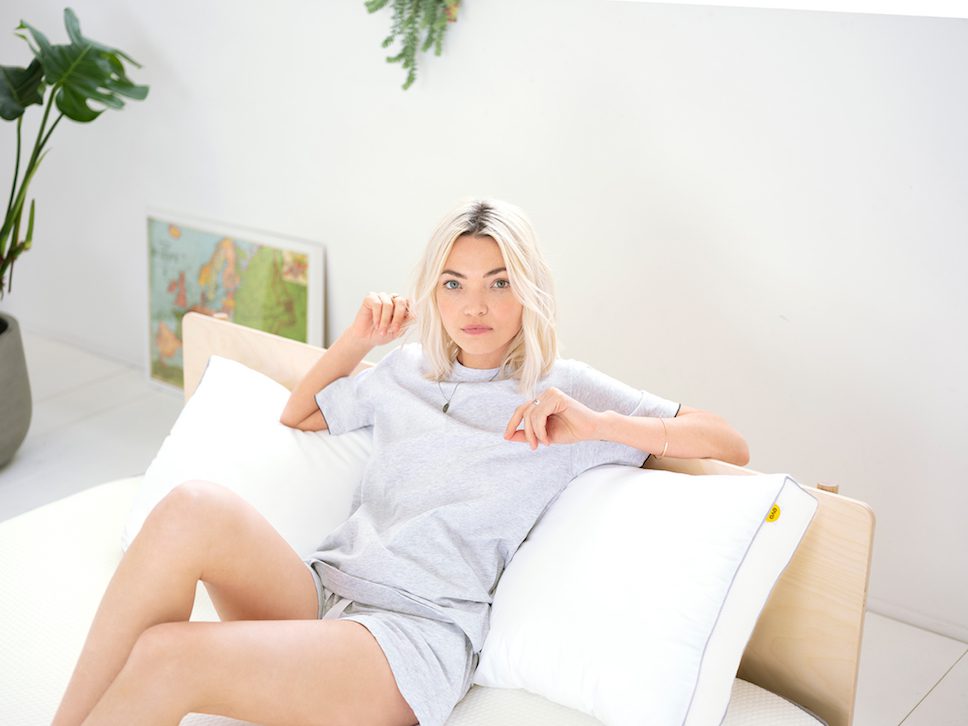 2 x Jersey pyjama sets (worth £27 each)
Jersey pyjama set: Eve Sleep's 100% cotton jersey pyjamas are ideal for a cosy night in at the Water Cabin. You'll instantly adore their lightweight, loose-fit stretch and laid-back appeal, not to mention their handy pockets!
P.s. Did you know that The Water Cabin's master bedroom features the Eve Sleep 'Modular Double Bed' and mattress while the twin bedroom includes the brand's single 'Bed Frames' and mattresses too?
Discover more about Eve Sleep here.

A years supply of the Truthbrush plus bamboo Travel Case
Home to 'the beautiful bamboo toothbrush' Truthbrush came about after a desire to create a toothbrush that was not only beautiful and luxurious, but biodegradable too. With a beautiful rounded ergonomic handle crafted from sustainable, organic bamboo – which is naturally anti-bacterial – the Truthbrush will instantly win your heart. Arriving hand-wrapped in tissue paper in a recyclable cardboard pillow pack, the brand has even made sure that the shipping to them – and then the shipping to you – is carbon neutral to minimise the impact on the environment.

Discover more about Truthbrush here.
Head into your nearest Sainsbury's and pick up your copy of Volume 17 of enki and enter! All competition details are on the magazine in store.