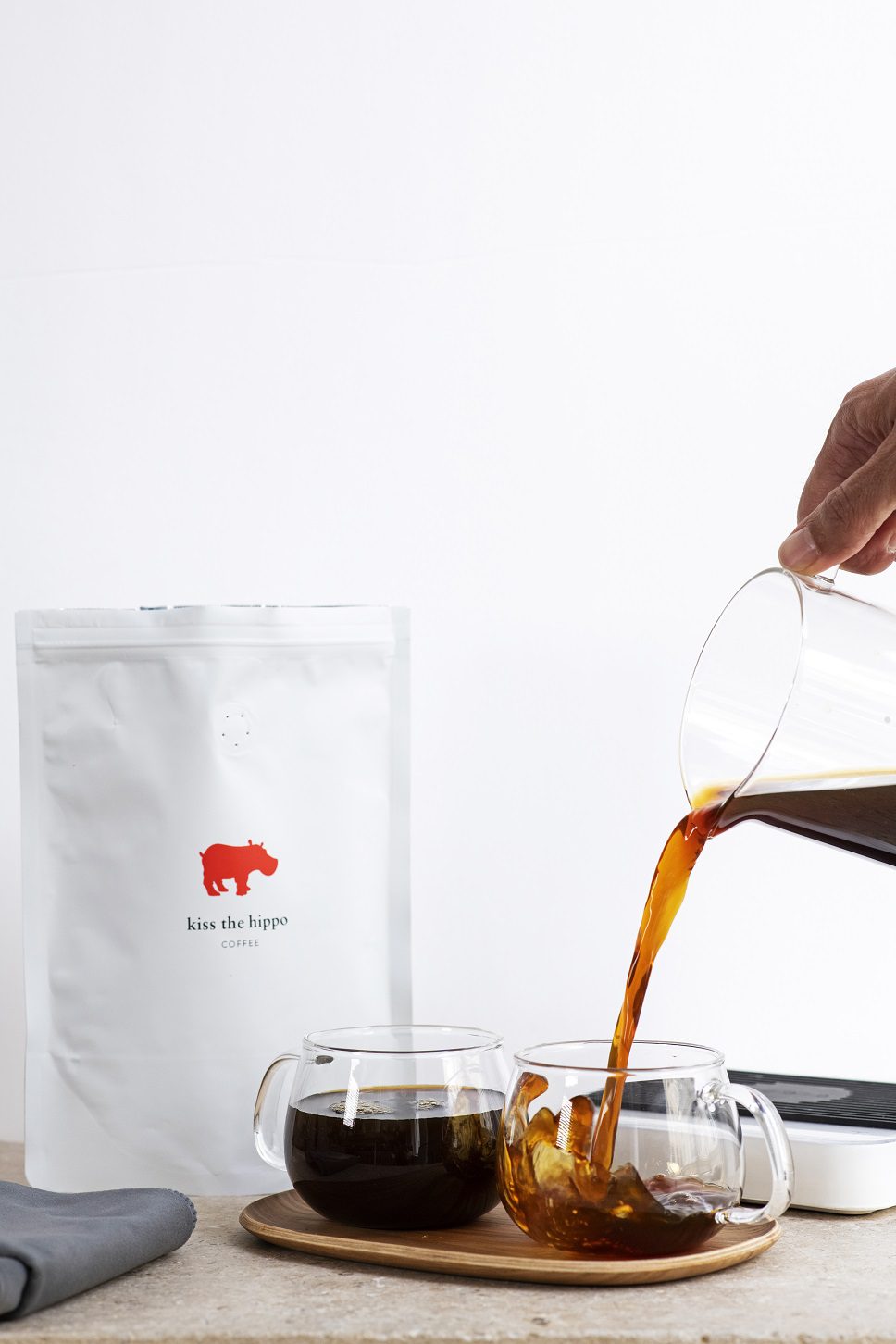 Back in January we featured independent coffee roaster, Kiss the Hippo (read the article here). Known for their sustainable approach to coffee, the brand had recently opened a second café in the bustling heart of London's Fitzrovia. Now sitting alongside their flagship café (and on-site Soil Association-certified organic coffee roastery) located in Richmond, the brand has become known for their delicious, carefully curated coffee and celebration of craftsmanship and minimalist design when it comes to their interiors. But, there's more good news too, the brand has just launched a coffee subscription service! Now, Kiss the Hippo have launched their brand-new coffee subscription service, Kiss the Hippo at Home.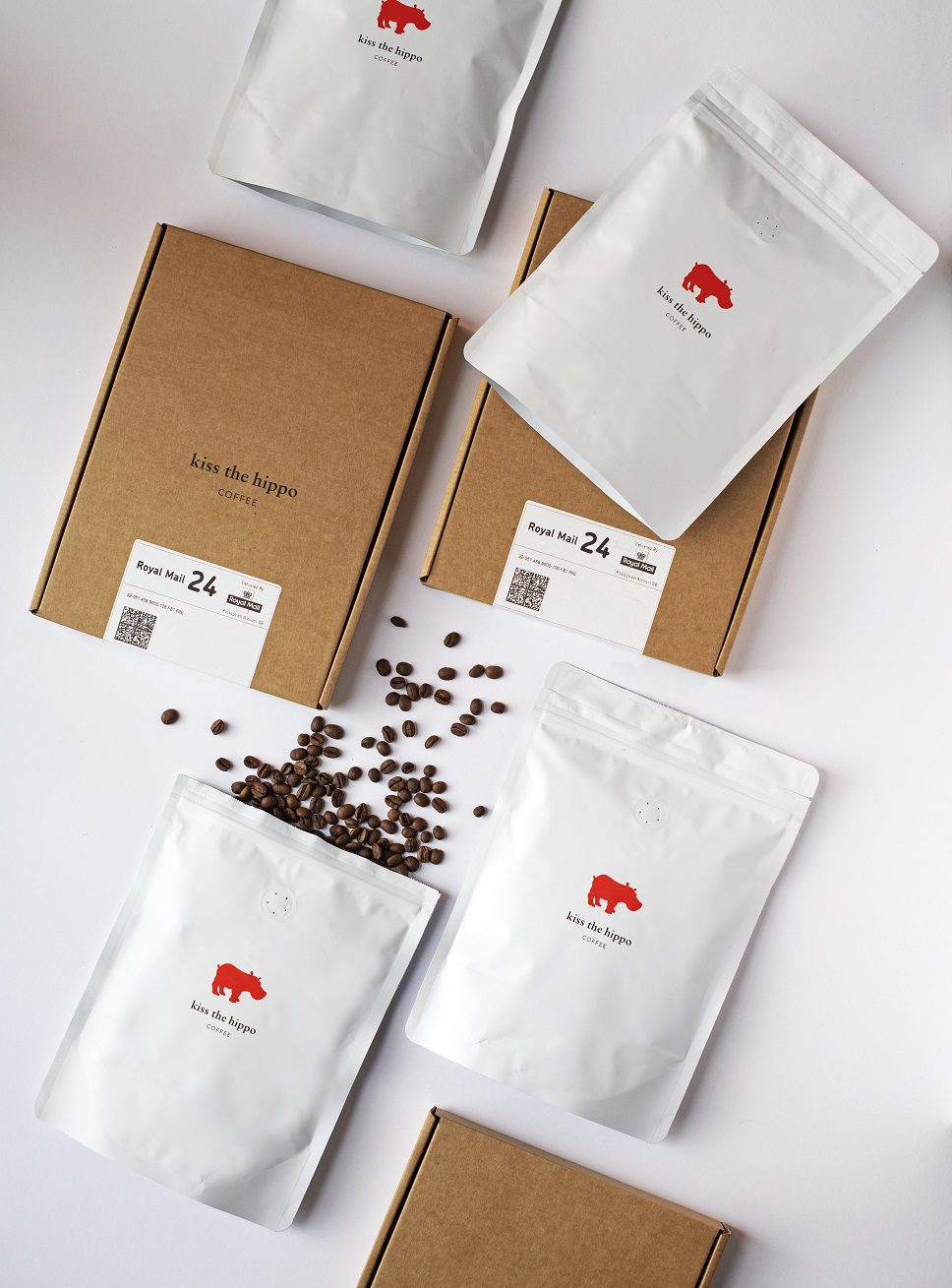 Delivering coffee through your letterbox that is carbon neutrally roasted in-house, they promise the "same great taste, in the comfort of your own space."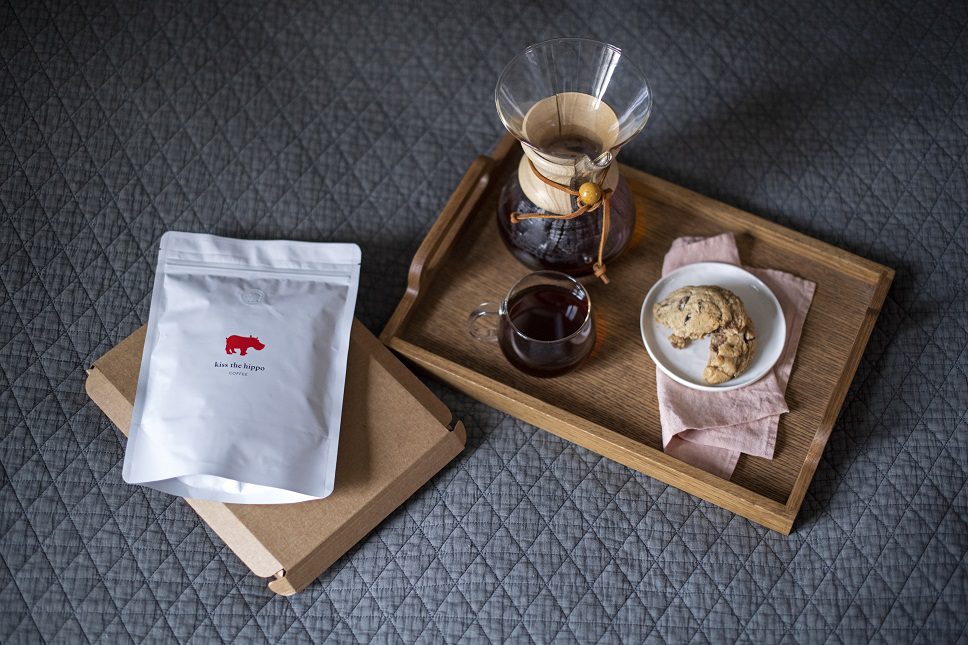 Want to try it? You're in luck! We've teamed up with Kiss the Hippo to offer one lucky UK-based winner the chance to win a three month coffee subscription (worth up to £72) via the enki magazine Instagram account (@enkimaguk).
HOW TO ENTER
For your chance to win* head over to enki magazine's Instagram account (search: @enkimaguk or click here) and follow the rules of entry outlined in the relevant Instagram post. The competition will run from today – Sunday 22nd March – until Monday 20th April 2020, 12 o'clock midnight. Entries after 12 o'clock midnight on Monday 20th April 2020 will not be excepted.
*Entrants must be based in the UK.