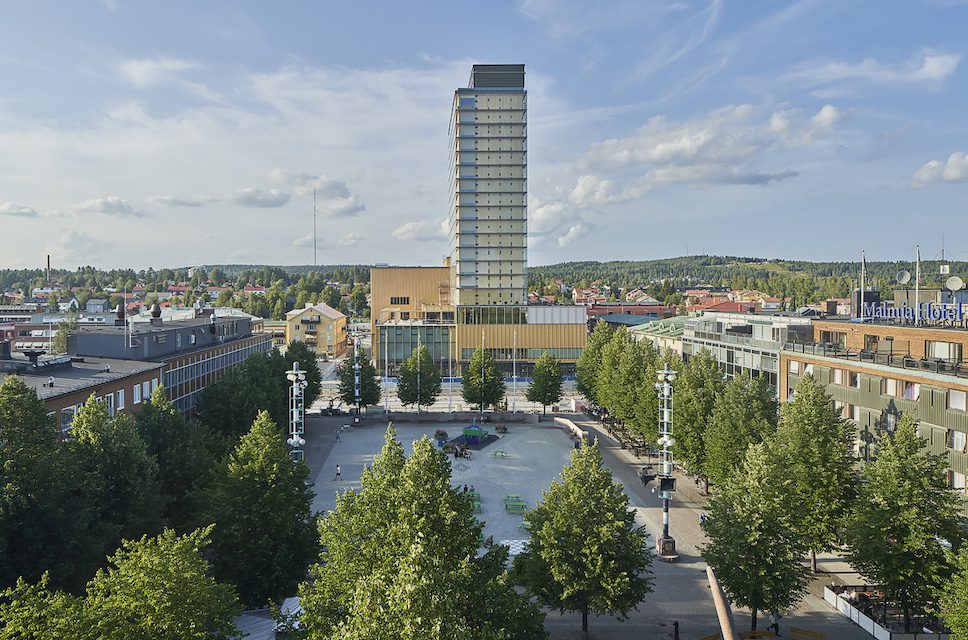 Standing at 75-metres tall, Sweden's new Sara Culture Centre by White Arkitekter is one of the world's tallest timber buildings to date and a model for sustainable design and construction.
With the aim to be carbon negative within 50 years, the innovative building has been acknowledged internationally, and was recently was selected as one of 17 sustainable projects worldwide to be part of the 'Build Better Now' virtual exhibition at COP26 in Glasgow. For White Arkitekter, the Sara Cultural Centre signifies an important step "in its vision that all its architecture will be carbon neutral or better by 2030 – with timber construction forming a key cornerstone in the transition to net zero."
The high-rise structure that encompasses a 20-storey hotel is made up of prefabricated 3D timber modules with a core of cross-laminated timber, bringing traditional materials and modern technology together. All the timber was locally sourced from regional sustainable forests and the building "sequesters more than twice the carbon emissions caused by operational energy and embodied carbon from the production of materials, transportation, and construction on site," according to the architects.
"Integrated structural design has eliminated the need for concrete entirely from the load-bearing structure, speeding up construction and drastically reducing the building's carbon footprint."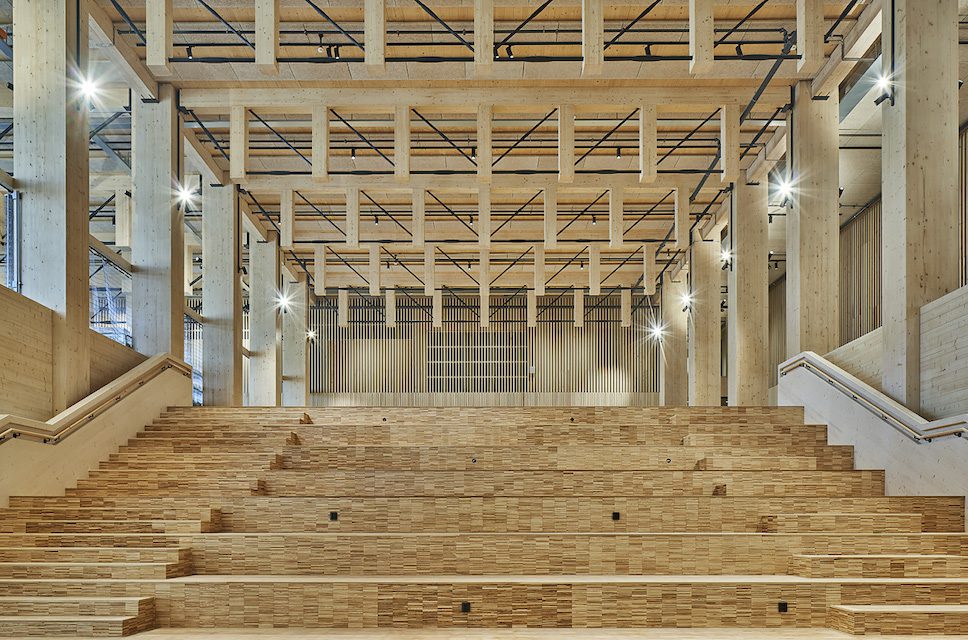 In Skellefteå, northern Sweden, there was already a rich tradition of timber architecture before the city centre was modernised so White Arkitekter has sought to revive this heritage. The Sara Cultural Centre endeavours to be cultural hub that positively contributes to its community, with transparent façades and entrances at all sides of the building to give it an open and inviting feel. It is home to Skellefteå Art Gallery, Museum Anna Nordlander, Västerbotten Regional Theatre, the new City Library, and The Wood Hotel with a restaurant, spa, and conference centre.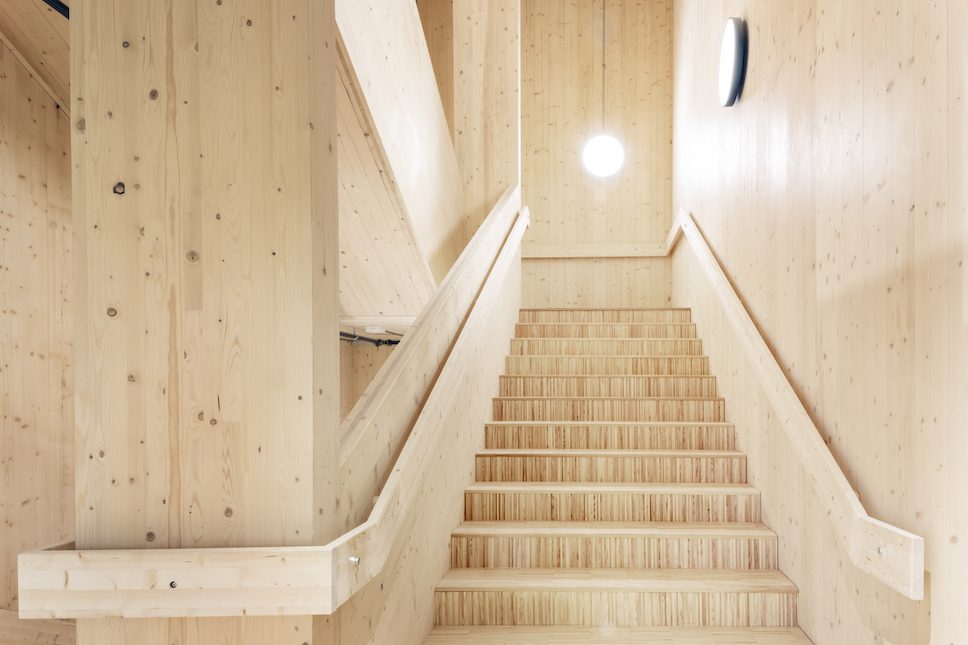 White Arkitekter explain that "one of the biggest challenges of the project was convincing people to build something that hadn't been built before." It was important for them to break new ground in wood architecture, designing the cultural centre to not only withstand the city's harsh weather conditions but with energy-efficient qualities. A ground-breaking energy system, developed by Skellefteå Kraft and ABB, involves solar panels of the roof which contribute to thermal insulation as well as absorbing noise pollution.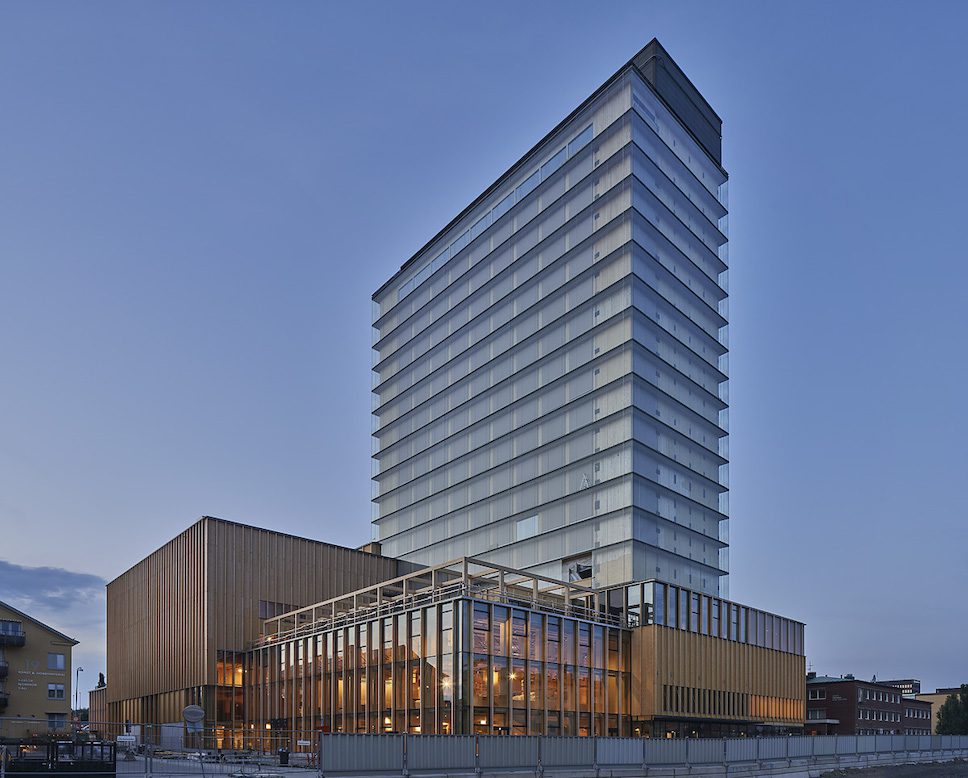 All photos by Åke Eson Lindman, except The Wood Hotel photo by Patrick Degerman.
Learn more about other sustainable built projects by White Arkitekter.
Take a look at other architecture news stories on enki.