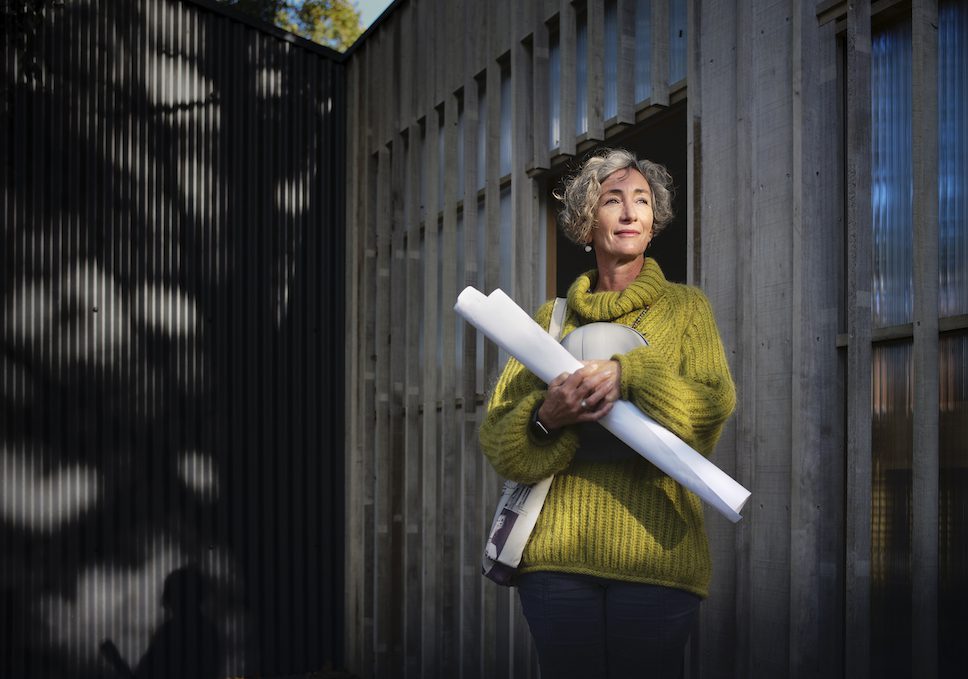 "I suppose architecture was a natural progression of my passions: I love that you can create something from nothing and in the process, provide shelter, enable a place to be understood and appreciated." Wendy Perring, founder and design director of PAD studio.
For Wendy Perring, founder and design director of Hampshire-based practice PAD studio, architecture is more than just our built environment, it's about the spaces around us that provide a place to retreat to, reflect in, and grow.
Originating from Ireland, Wendy is passionate about architectural education, and has previously acted as a studio tutor at several academic institutions including the University of Portsmouth and Oxford Brookes.
She believes that quality and value in contemporary sustainable architecture can be delivered at all scales and budgets. This drives her creativity and inspires the beautiful architecture that she designs, all with the aim of crafting places that give back to people and nature. Read on to find out more…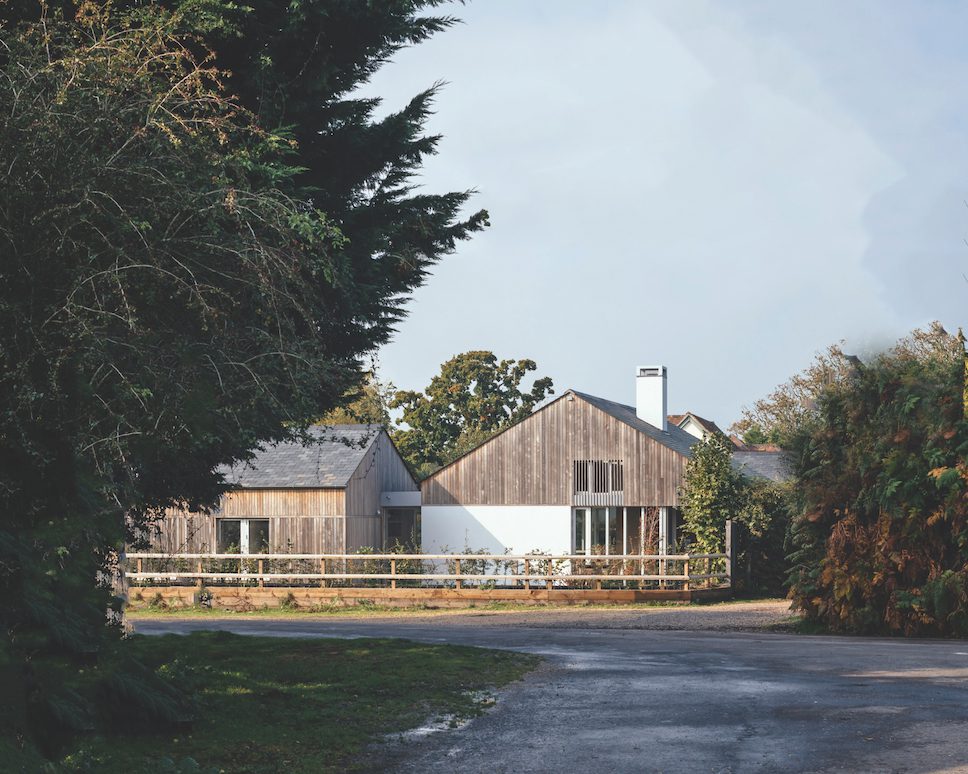 At what age did you decide you wanted to become an architect and what inspired you to pursue this career path?
On our farm in rural Northern Ireland, even from an incredibly early age I lived and played outside. I was a creative dreamer, either growing or building things outside and I used to walk everywhere.
I loved the way that natural and man-made came together and I had a fascination with walls and structure. Not simply buildings, but field patterns, local stone walls, ditches, hay bales, colours – everything that interacts with light in ways that reveal a sense of connectedness. I suppose architecture was a natural progression of my passions. I love that you can create something from nothing and in the process, provide shelter, enable a place to be understood and appreciated.
What did founding PAD Studio mean to you and what have been your ambitions from the outset?
In many ways PAD studio defines who I am, my beliefs and my passions. It has defined an important period in my life. I formed the studio in 2013 – a single parent with two young children and not much money, but I had self-belief, passion for architecture, and a determination to succeed. I had previously worked in London with two wonderful, remarkably successful practices, where I learned the professional ropes. The decision to set out on my own was certainly daunting, but it was one of the best decisions I made.
10 years on, PAD studio is a successful, award-winning architectural practice with a portfolio of work in the public and private sectors. It's been an enormous challenge at times, and I have had to make personal sacrifices, but I have also felt that PAD has also been the most thrilling adventure.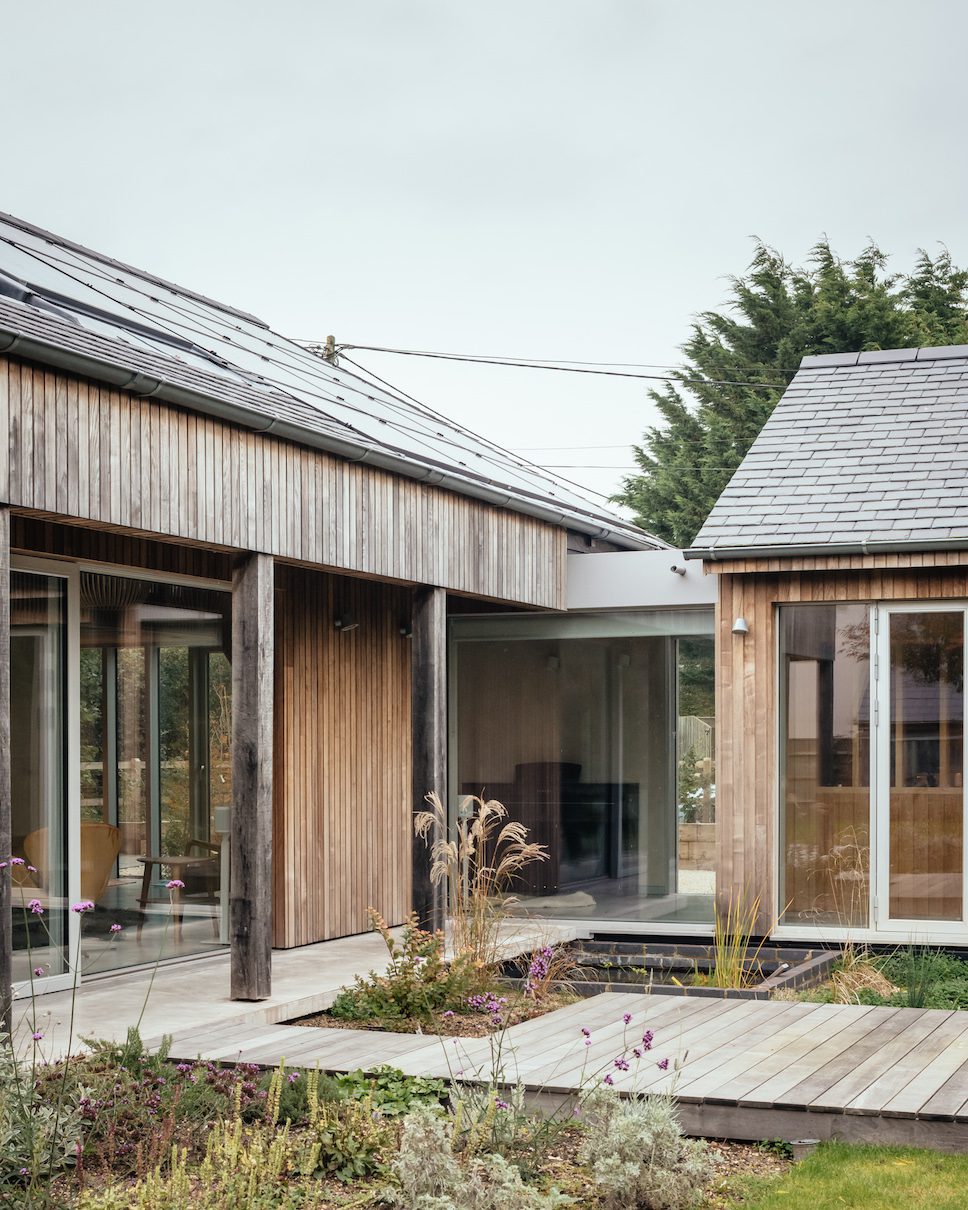 Who and what are your greatest influences and how do they manifest in your work?
I am an incorrigible learner, so I draw inspiration from so many things that at first may seem unconnected. Nature, literature, art, music, the everyday, and travelling to unusual places and diverse cultures. I have been incredibly lucky to have had brilliant teachers, employers and mentors in my life and early work career who have profoundly impacted the way I approach design and architectural storytelling; starting with a strong concept is critical to my work.
Whilst still a young student, I was fortunate to be invited to work in Rome on an archaeological study of the Baroque architect Pietra da Cortona. I was awed by the brilliance of the Renaissance period; Brunelleschi, Michelangelo, and the villas of Palladio. I also love Corbusier's inventiveness, and Louis Khan's control of space and light. Being a female led practice I have also been interested I the work of great female architects. One of my favourite house's is Lina Bo Bardi's Casa de Vidro in São Paulo.
What does your design process look like?
Everything starts by listening, gently questioning, and prompting a client to reveal what their dreams are. I want to understand why we are designing, as much as what are we designing. I want to understand the essence of a place and what the challenges and constraints are – these are often physical aspects, but also planning requirements, budget, and managing expectation on cost, programme or building size. I love to collaborate when I am designing, and I really enjoy working with others. I am not a huge fan of the angst-ridden independent artist.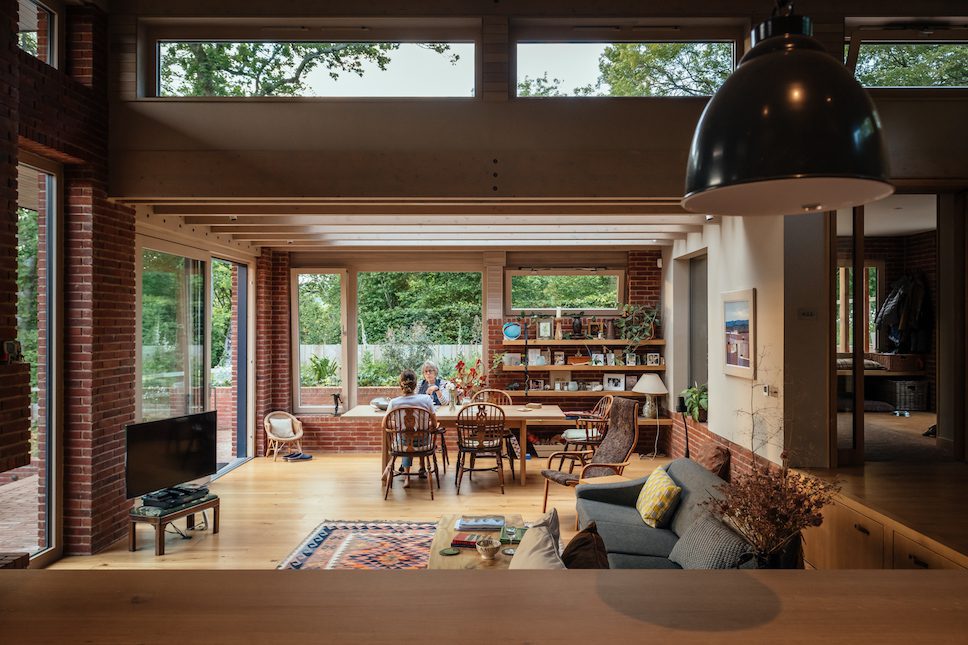 In your opinion, what is currently the biggest limiter on an architect's creativity?
This is a great question! Creativity is tied umbilically to curiosity, and it depends how curious you are. There is no doubt however, that the quality of architecture improves with more time to design. If I have one piece of advice to a client, it is to take the time needed at the beginning, because that is where the creative ideas are developed and that is where your project will be successful. The Latin phrase "festina lente', meaning 'make haste slowly', does capture the sentiment: great design needs a balance of urgency and diligence, and if it's too hurried then the best long terms results are not achieved.
What is Paragraph 80 of the National Planning Policy Framework (NPPF) and how does using this framework help you to push the boundaries of sustainability?
Paragraph 80 is a planning policy which allows an exceptionally well-designed new isolated home to be built in the countryside, on a site without a pre-existing building. The building must be exceptional on all fronts; environmental design, landscape design and architectural design. It does not have to be a large house, but it must enhance its landscape setting.
It pushes architects, clients, designers, and planners to achieve the best, to push the boundaries and to test innovative solutions. The best architectural design, will, by its nature embrace sustainable design; the two are inextricably linked. Architecture should embrace both beauty and sustainability. I feel so strongly about this, and they are too often separated from each other, but they inform each other – that is part of the challenge of what we do.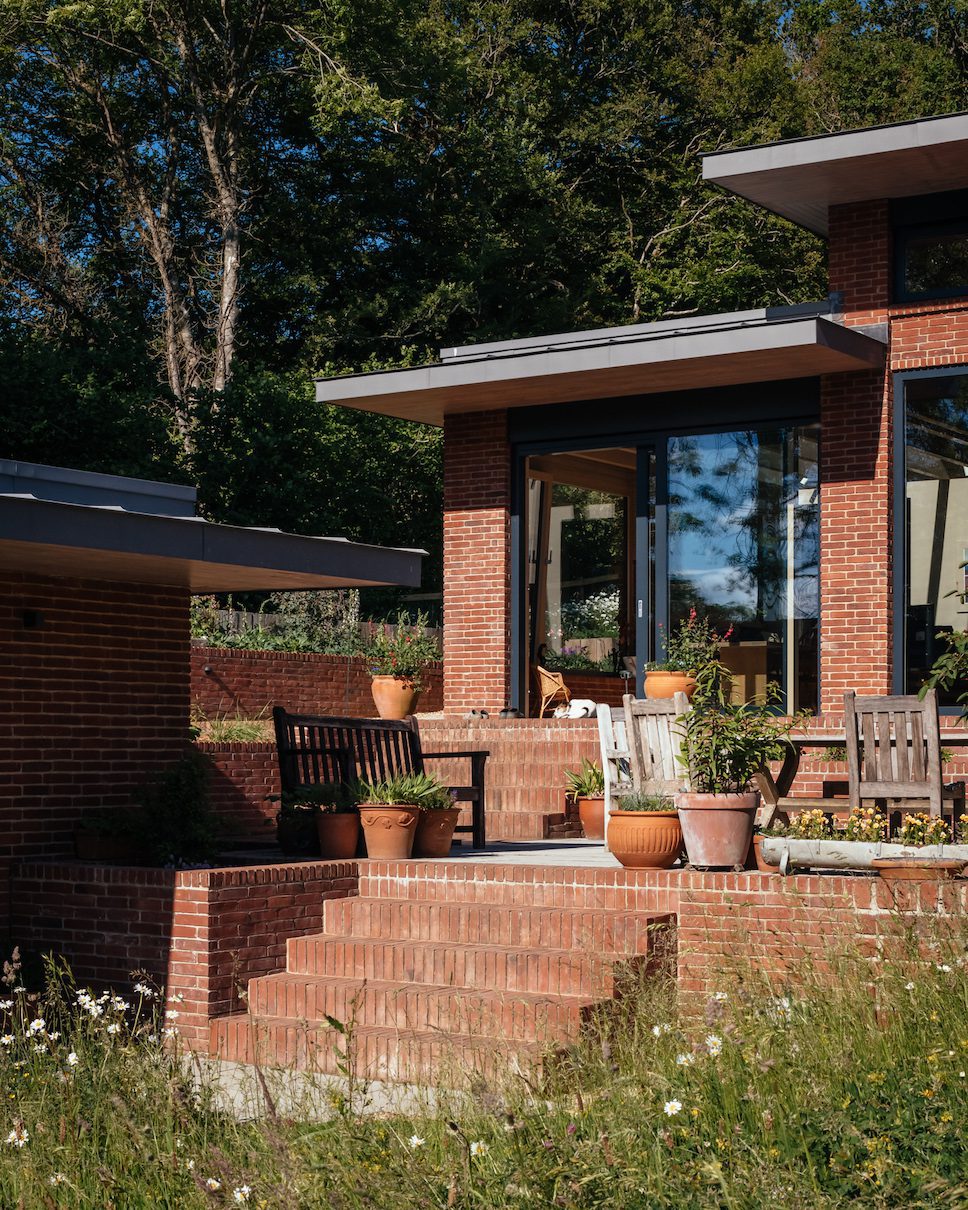 PAD Studio has recently received its B Corp certification. What does this mean to you and for the practice going forward?
I founded PAD studio to be a company that nurtures both places, the environment, and people. Whilst we are a for-profit business, we have always believed in doing good in our community. I believe in giving back to where we live, investing and nurturing young people and in work life balance. I believe that doing good is good for business. B Corp is all about ethical business and balancing profit with purpose. It is a rigorous, evidence-based process which is demanding of your time and forces you to reflect on the way you work.
B Corp aligns with our values in that it takes a holistic view of sustainability – both planet, people, and business, and it recognises that profit and people can be mutually beneficial forces for good. We are far from perfect, but we are keen to learn and improve. We are currently one of only 12 architectural practices to have achieved this certification and we hope that we will inspire other small businesses.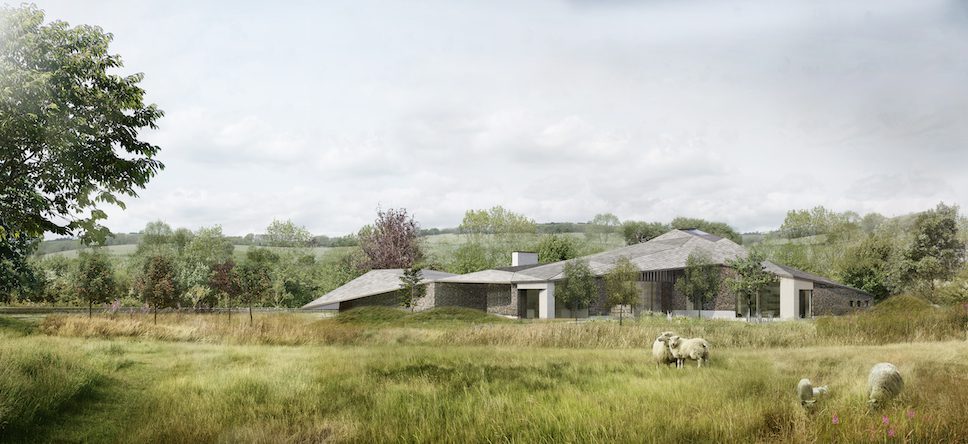 Can you tell what inspired the New Forest House, the Passivhaus project you built 12 years ago?
The place and the clients are the inspiration: the site is stunning ancient woodland, deep within the New Forest National Park, with wide reaching south-facing views, and it's a place of peaceful retreat. The clients requested a natural, sustainable home that treads lightly on the earth, and they were fully immersed in the process. They had a realistic sensible budget, and we thoroughly enjoyed working together.
It was one of the first contemporary low energy houses to be built in the New Forest and the planning battle was long, but they believed in me and stood up for the design. How can you go wrong with a beautiful site, and enlightened client and passionate enthusiasm?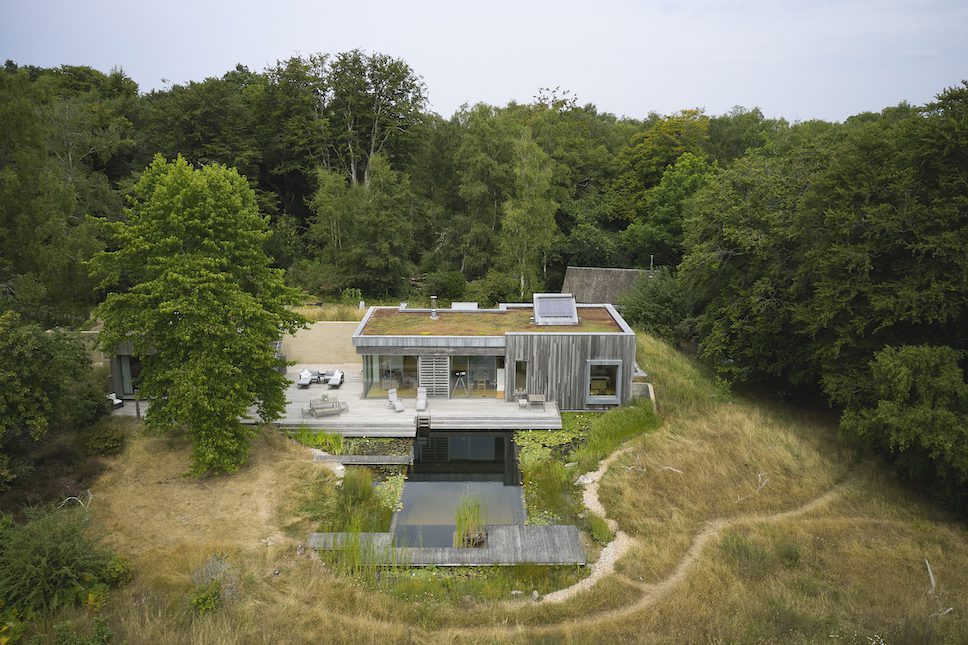 You've been studying this project's environmental impact over the last decade. Can you tell us more?
We have embraced different building approaches over the years such as the Code for Sustainable Homes, Passivhaus, and BREEAM. We have implemented most sustainable technologies from phase changing thermal stores, to heat pumps in various forms. We have used reed beds, grey water recycling and natural swimming pools.
For the last 10 years we have been undertaking dynamic thermal modelling prior to construction which simulate the environmental performance. A few years ago, we started to test the assumed performance by installing energy monitoring software, which enables us to gather data on finished buildings, over the course of a year. We then analyse this data to ensure that our buildings are performing as we designed and expect them to, and if not, we interrogate further to try and understand why. This is part of our commitment to ongoing learning and keenness to understand and improve what we do, but it comes at a cost.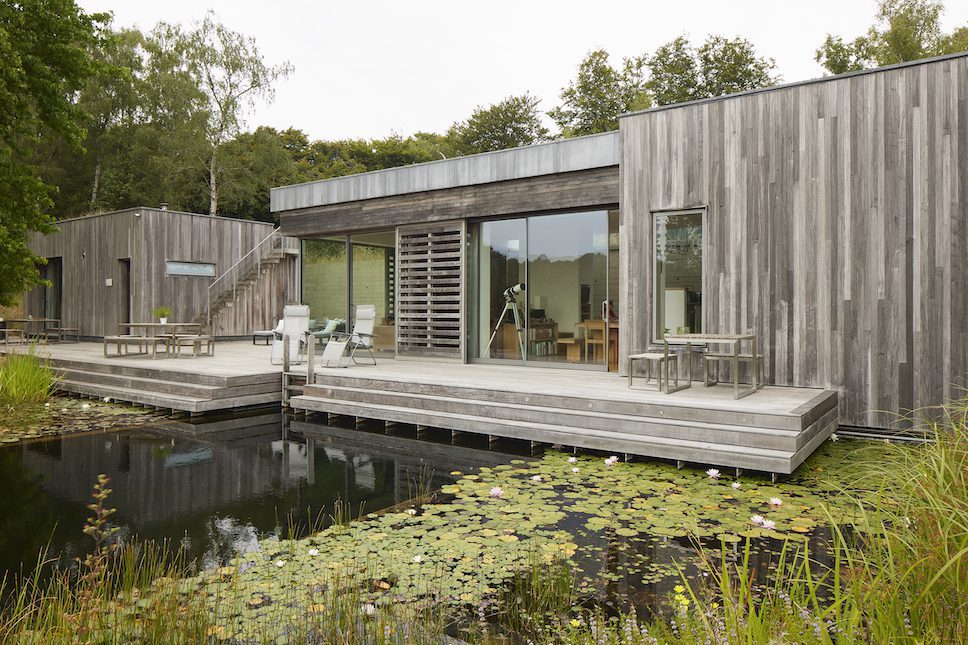 What advice what you give to anyone looking to build/commission their own low-energy home?
Spend time finding a team of people that are passionate about their work and have proven experience in creating beautiful sustainable buildings. It is a long journey and mutual respect is vital, so get to know your architects a little by talking to them, visit them in their studio, if possible, visit their previous work, discuss your aspirations and be open about your finances. It is vital to communicate well about this and have honest expectations. Once you have decided on the right architect for you, empower them and take trust in their advice, encourage, and welcome the flow of ideas, discussion, and advice.
The process of creating any building is a brave journey, which will have a few twists and turns along the way, so fasten your seat belt, be realistic, take part and enjoy the journey.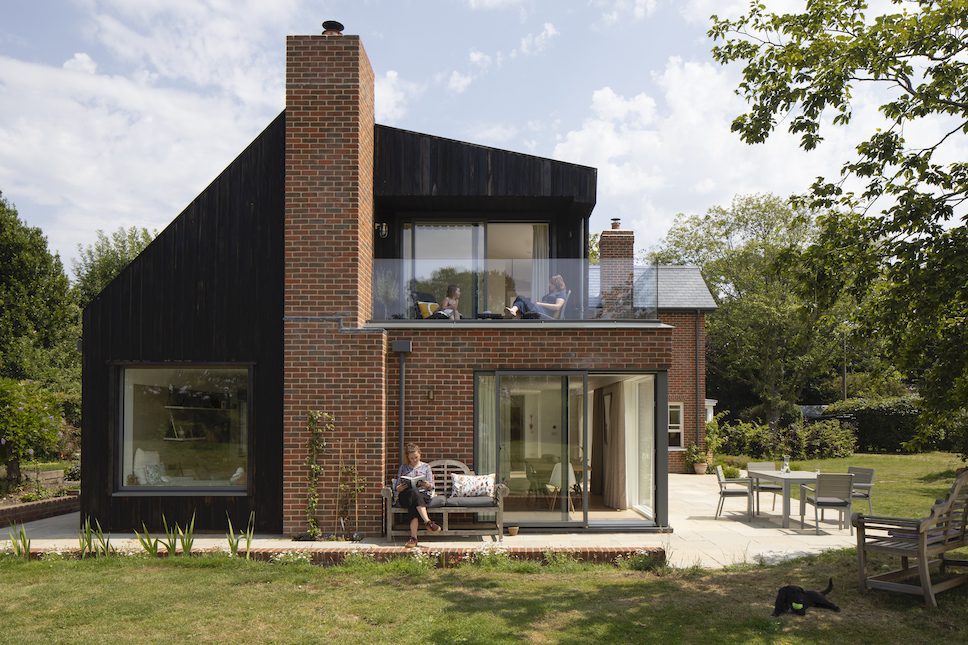 Discover the full range of sustainable architectural places and spaces by PAD studio.
Take a look at more Meet the Architect interviews on enki.