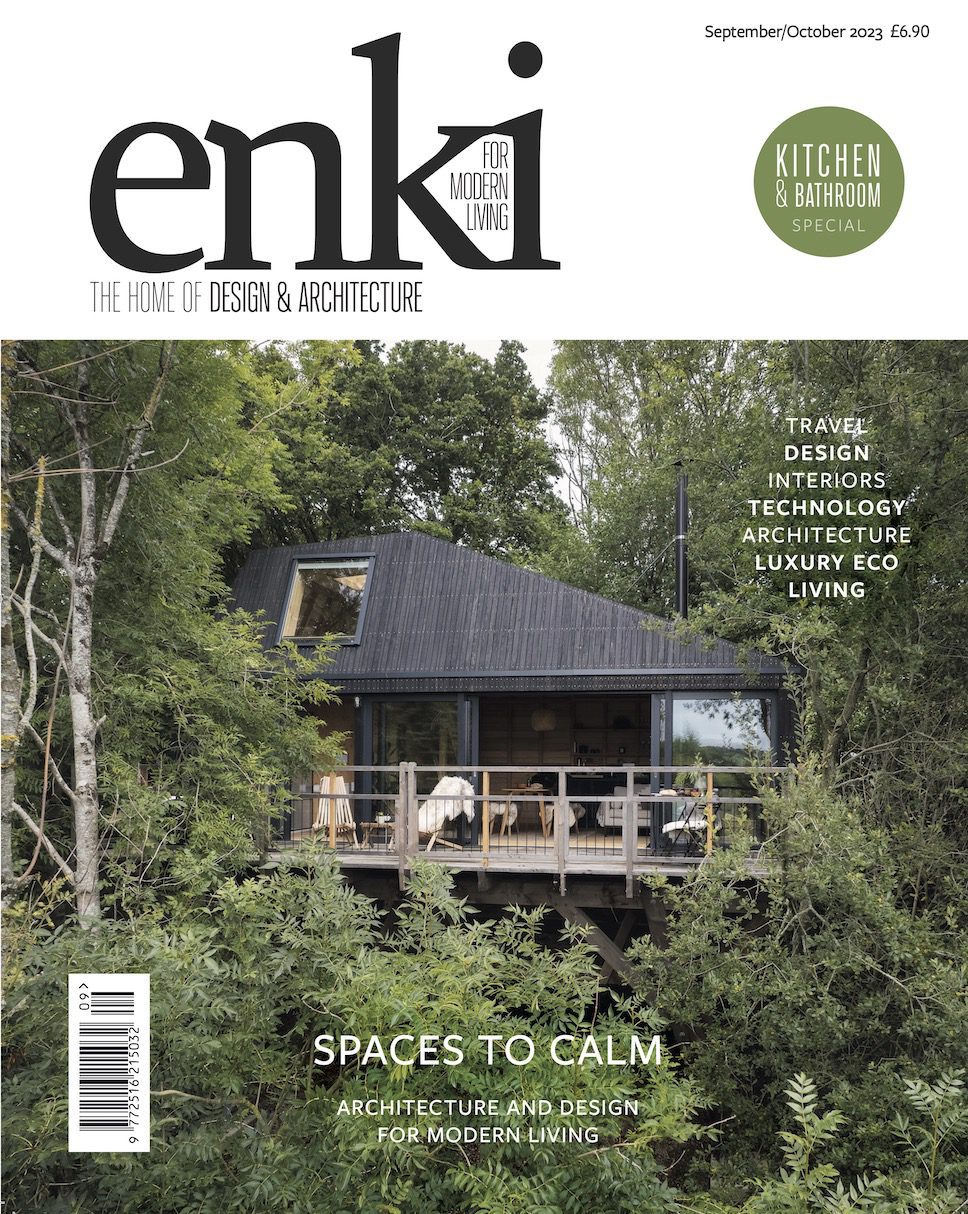 Order Volume 56 (the Sept/Oct 2023 issue) of enki magazine online today!
Order your individual copy of Volume 56 here if you're based in the UK.
Based outside of the UK? No problem, you can buy your copy here.
Want to subscribe?
Click on the below according to where you're located:
Don't forget you can pick up back issues of enki magazine too!
***************
Featured in enki magazine Volume 56:
On the front cover: A luxury treehouse, one of series of treetop retreats at Nymetwood, a 20-acre site overlooking Dartmoor in the UK
Architecture projects including: The restoration of a 200-year-old Italian farmhouse; A Paragraph 80 project disguised behind a purpose-made flint wall in the Kent countryside, and a blueprint home by Giles Miller Studio with a 'skin' made from a recycled plastic membrane that acts like an architectural trellis
Architect of the month: We talk to James Gorst about his fabric-first approach, his inspirations, and how historic figures have influenced his work to date
Our Kitchen & Bathroom special: enki curates the most inspiring kitchen and bathroom design inspiration. Including the latest must-have material finishes, a first-look at interior designer Cate St Hill's newly renovated kitchen extension, and appliance brands to have on your radar
A sneak peek at a new eco retreat near the coast of Sri Lanka, which invites travellers to a 10-acre, low-impact estate offering the best of both the jungle and the ocean
Enki Technology Editor James Day investigates the latest electric vehicles and we bring you latest tech news to have on your radar