The Grade-II listed neo-classical building, Victoria House in London has been restored and reimagined as a revolutionary workplace and lifestyle destination by celebrated workspace provider LABS and acclaimed London based architecture studio Hutchinson & Partners.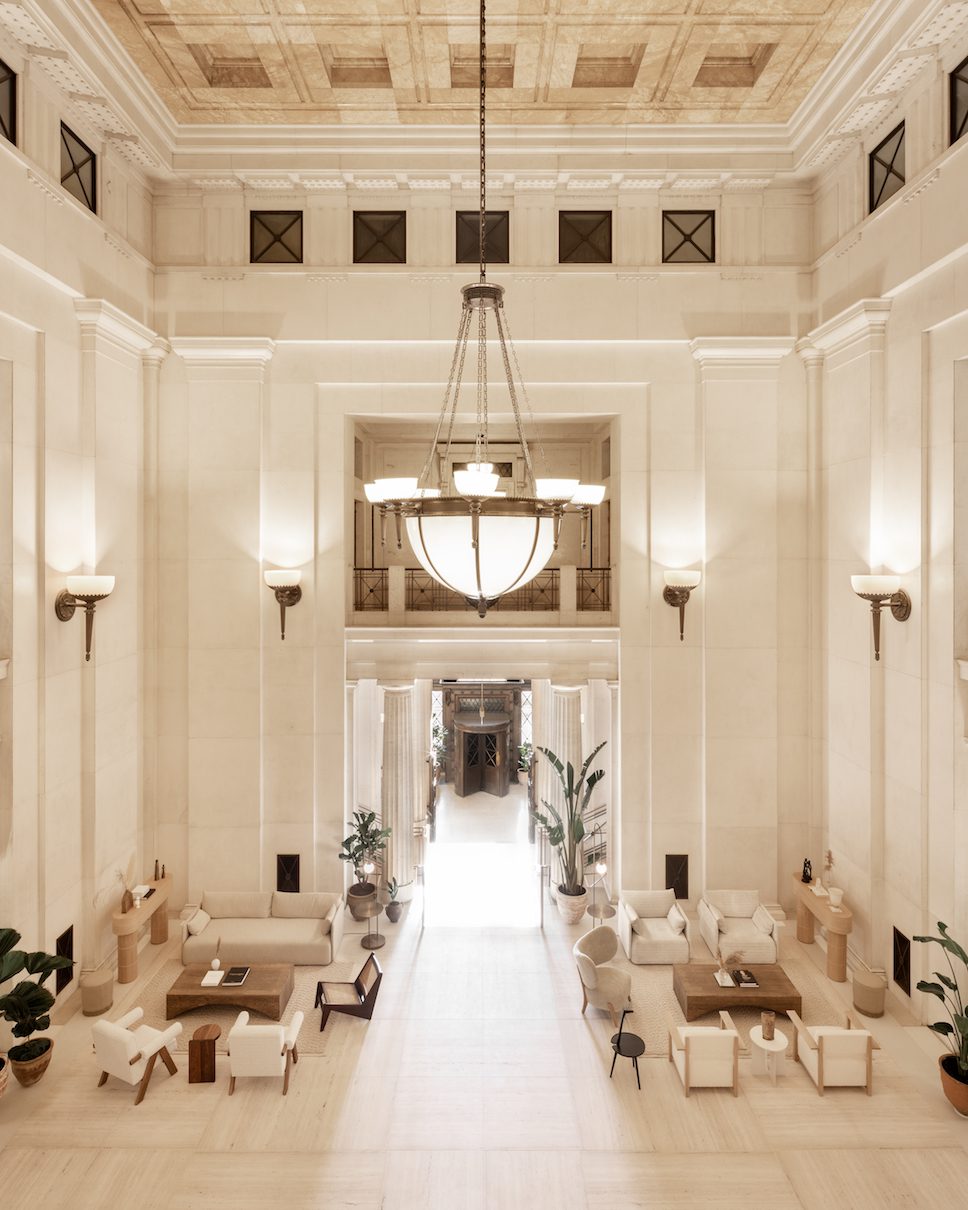 Setting new standards for workplace design, the beautiful building – located in the bustling heart of Bloomsbury, London – has been sensitively restored for a new purpose. Workspace provider LABS, together with architecture studio Hutchinson & Partners, have renovated the 200,000 sq ft London landmark to elegantly fuse the structure's original 1920s neoclassical design and contemporary renovation from the early 2000s by Will Alsop, with a fresh, enticingly new "modernised layer", resulting in a truly unified, seamless design that celebrates the destination's history and renovation journey as a whole.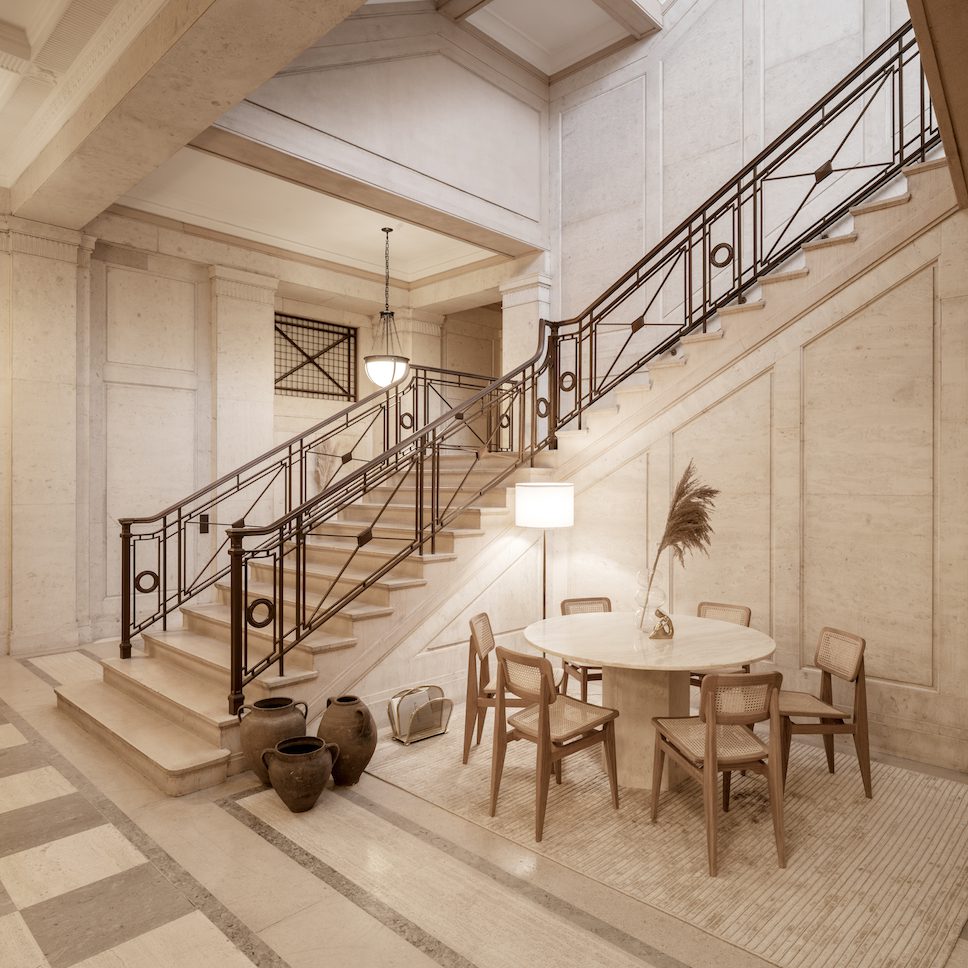 This impressive building, with its extensive terrazzo staircase, towering Portland Stone columns and dramatic entrance hall, has been skilfully refreshed by LABS and Hutchinson & Partners. Not only did the team introduce bespoke elements, such as the monolithic terrazzo that replaced the floating glazed platform previously introduced by Will Alsop, but they have utilised a natural and complimenting material palette to work cohesively – and not in competition – with the building's original details.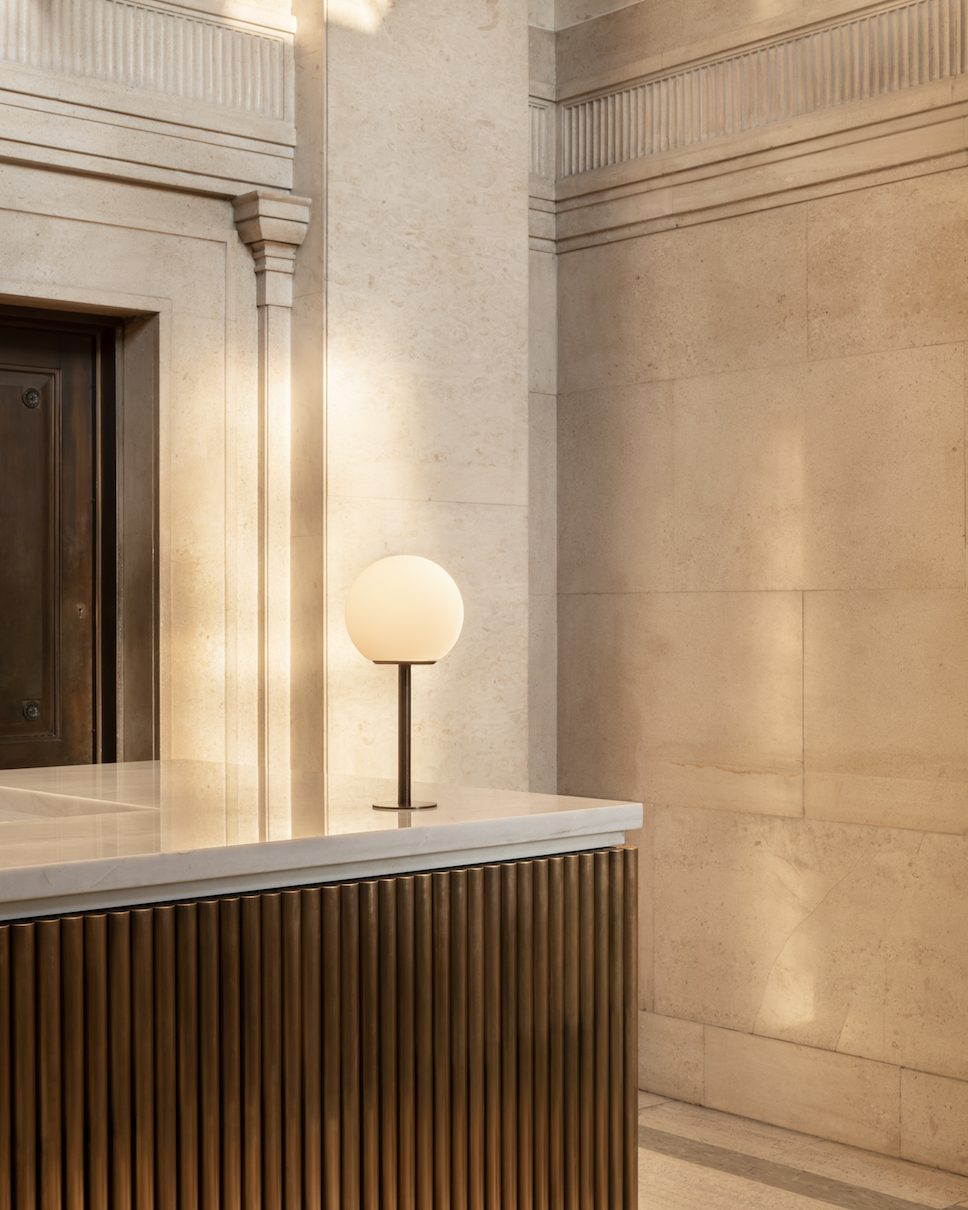 The destination's new identity – as a revolutionary workplace and lifestyle destination – has inspired the introduction of unique meeting zones and working spaces, including the likes of a series of sweeping booths carefully crafted from oak timber. Not only do these booths provide a deliciously warm element in terms of colour palette to the space, but they effortlessly work as dividers for those looking for more privacy. Alongside these curving dividers, LABS and Hutchinson & Partners have retained one of Will Alsop's most important interventions: a series of pods, beautifully suspended within the space.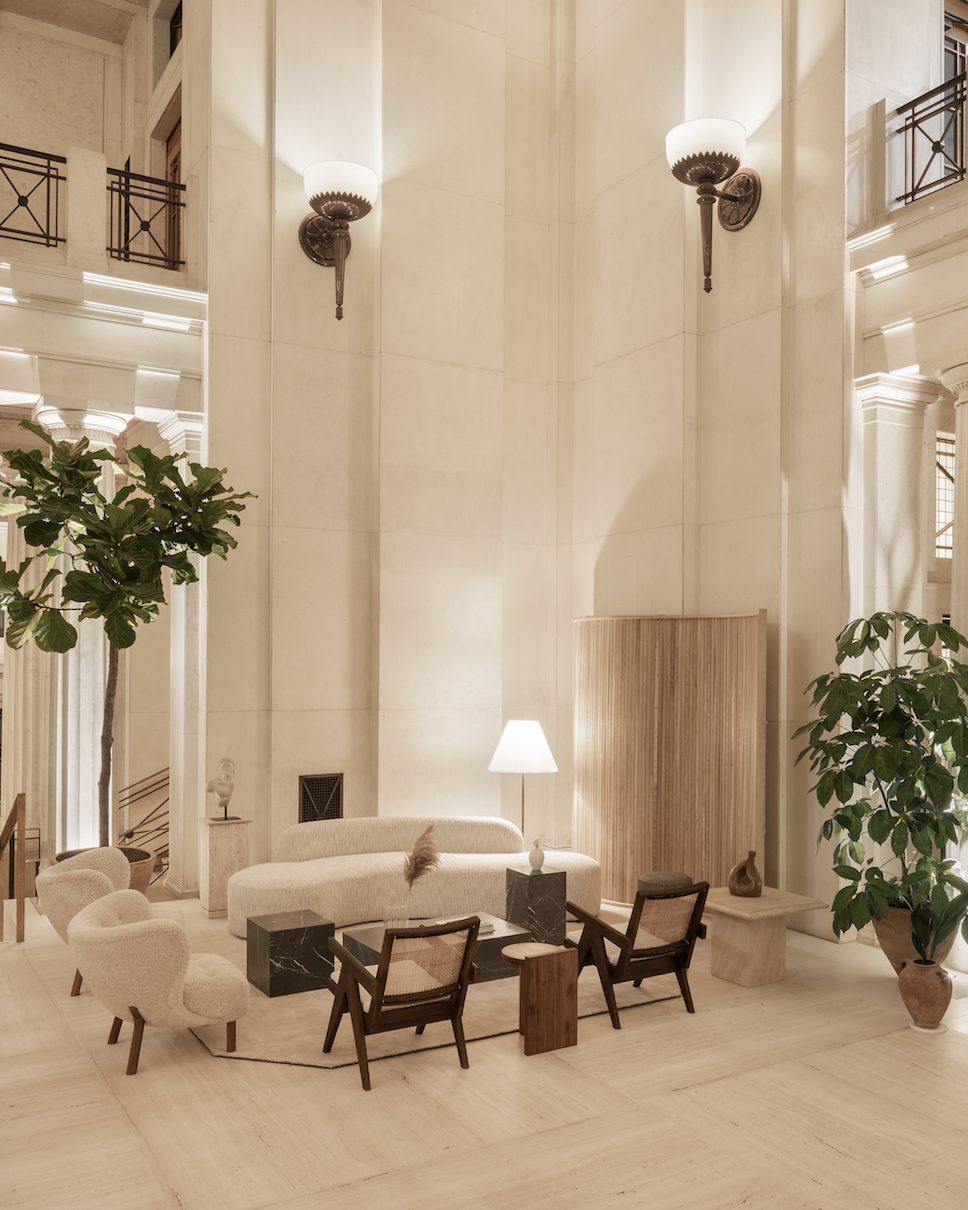 "Victoria House is a polychrome mélange of multiple layers of history and beauty. It was an honour to work on this phenomenal building with such a great team of creative minds. Our design aim was to create a holistic experience of tangible moments, while using a sensitive approach to the architectural restoration of Victoria House. The design concept is crucially influenced by the building's sense of place and time and resulted in a unified design of interiors that gathers the original, the renovated and the new, into an entirely holistic experience." Yaara Gooner, Lead Architect and Head of Design at LABS
Upper floors have been carefully converted to host a series of modern workspaces surrounding central timber tea points. Members will also discover multiple inviting nooks, meeting rooms, useful phone booths, libraries and other more informal work zones on each floor, all beautifully finished with the design team's elegant utilisation of marble, terrazzo, patinated brass, oak timber and leather, all materials that pay tribute to the building's history.
"We couldn't be more happy to have worked with LABS to reimagine this iconic landmark. Our aim was to align the sense of old and new, reinterpreting the previous interventions into the building's fabric, while retaining the important historical narrative that runs throughout the building. This emergent language has been used as a basis on which the evolving phased refurbishment of the wider building has been carried out." James Bazeley, Director of Hutchinson & Partners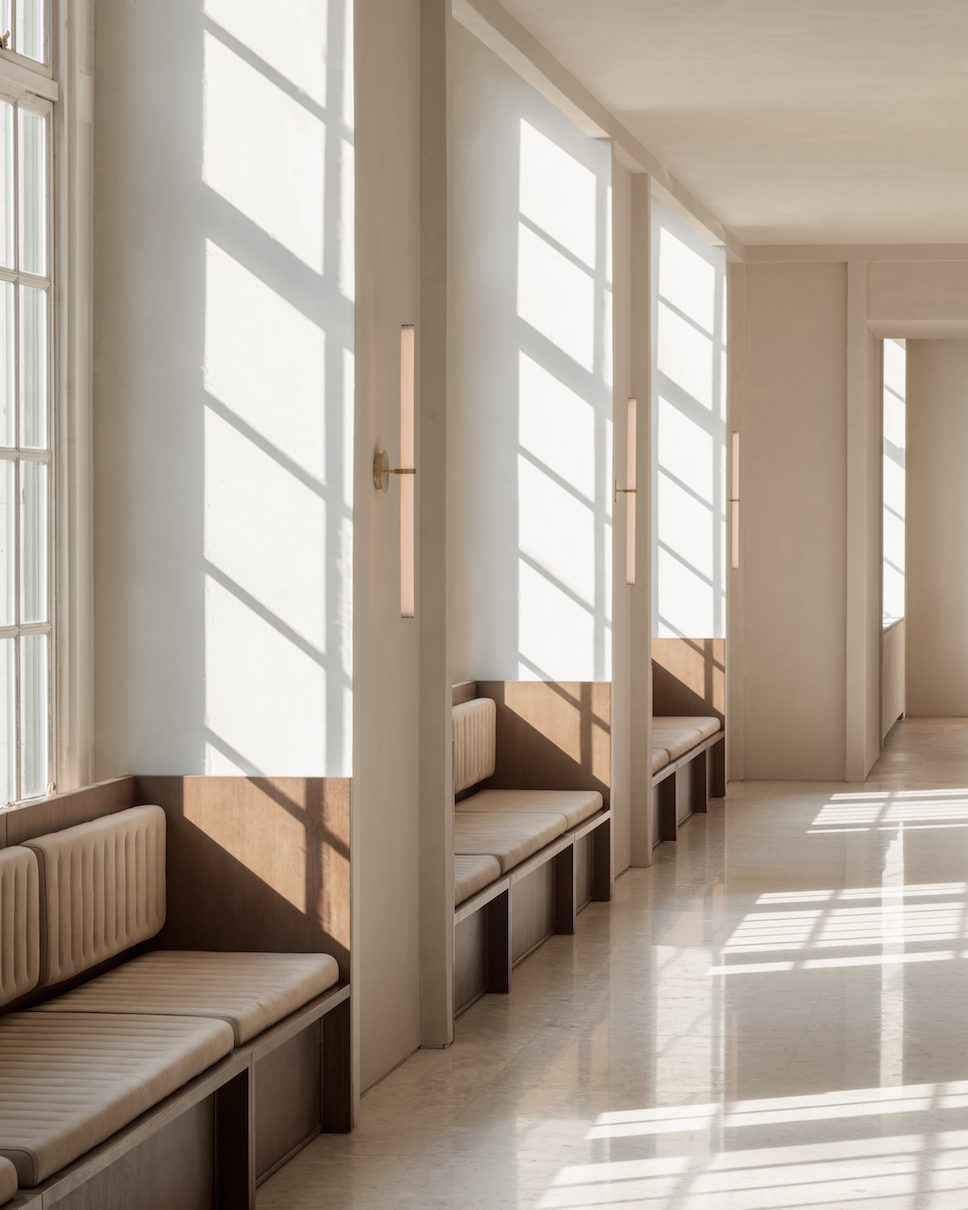 In terms of furniture, LABS teamed up with British designer Fred Rigby to create a furniture collection exclusively for Victoria House. Proffering soft, organic shapes and free flowing lines, the collaboration blurs the lines between office and home furniture.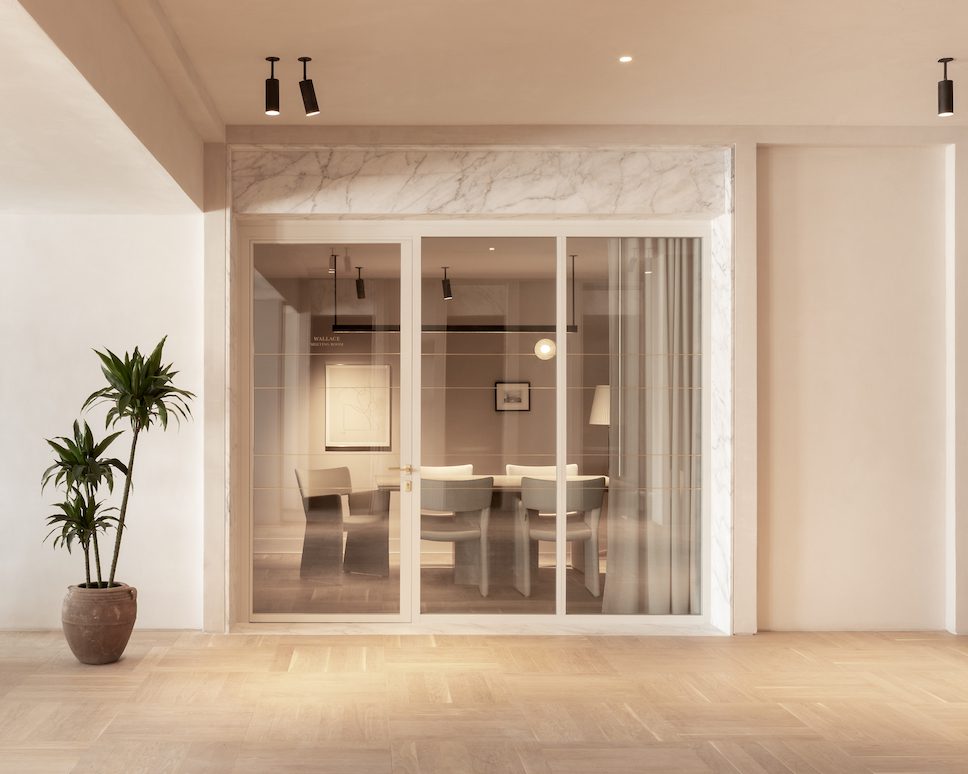 Discover more about Victoria House.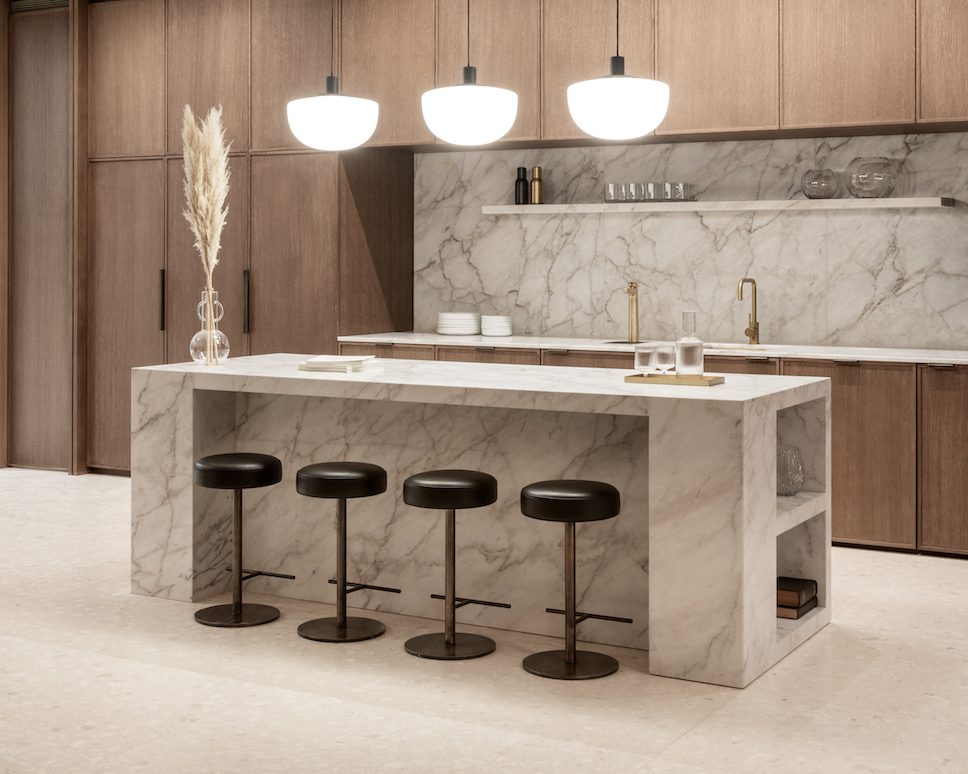 For further information visit the LABS website and Hutchinson & Partners website.
For more workspace orientated architectural projects, visit enki's commercial architecture tab.