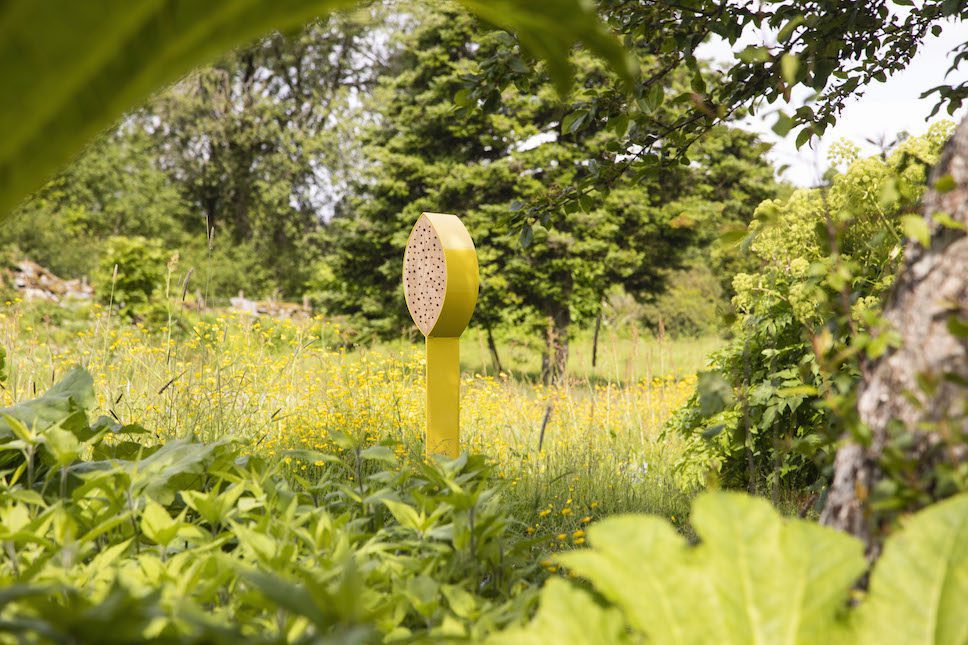 Street furniture manufacturer Vestre is supporting an ongoing research project in the Bergen Botanical Gardens, trialling its Vestre Habitats in a study of urban biodiversity.
The project, called BoBie (meaning Bee Home), is part of a larger study by the University Museum of Bergen that is looking at how to make urban spaces more wildlife-friendly. Backed with generous funding from the Norwegian Environment Agency, the interdisciplinary research project will utilise eDNA (Environmental DNA) for the first time to identify species and study impacts over several years.
We spoke to Marianne Preus Jacobsen, Sales and Project Manager at Vestre, to find out more about this fascinating story and we learn more about what BoBie could achieve in the longterm…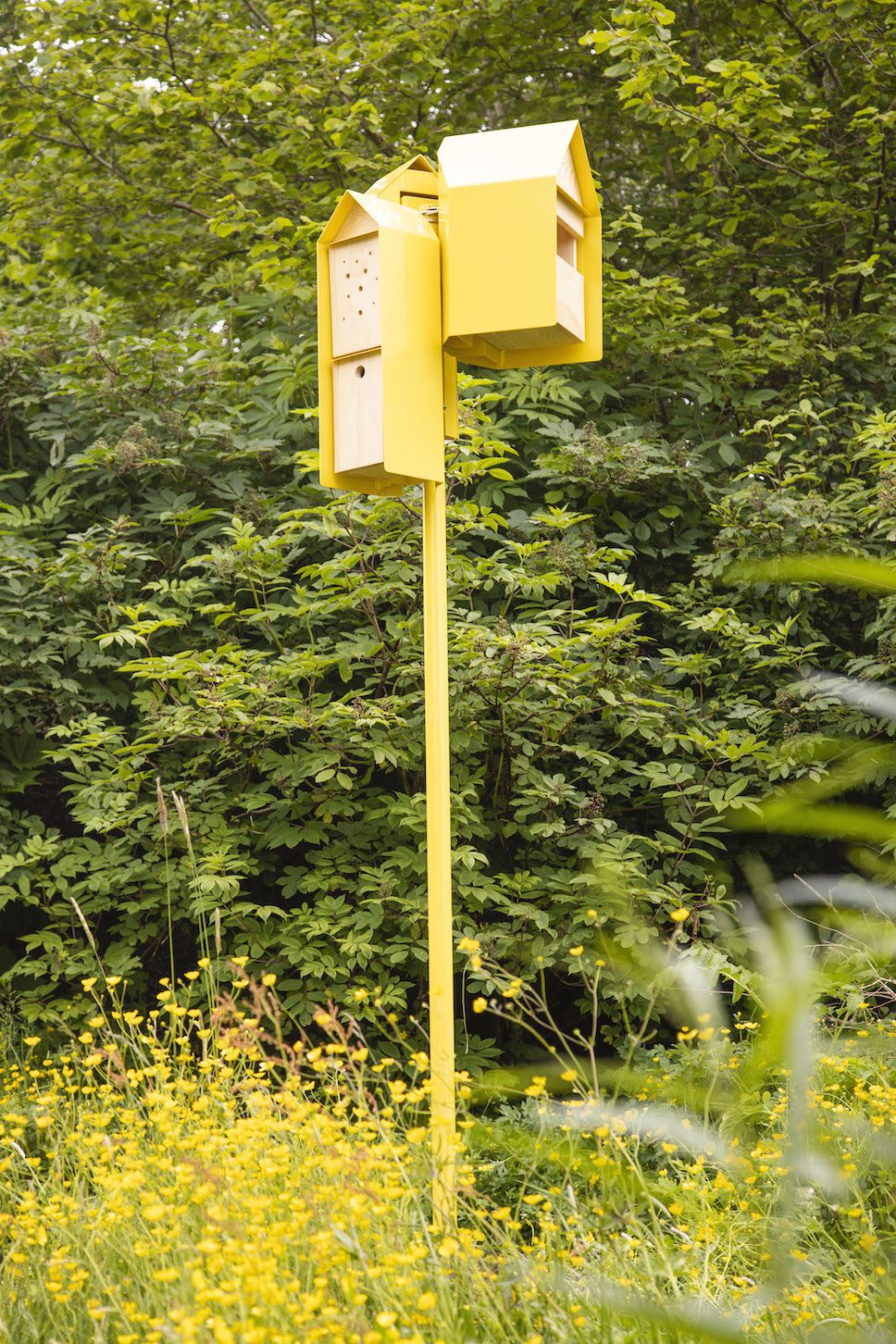 How did Vestre's involvement with the BoBie research project begin?
Last year, I read that the University Museum of Bergen (UiB) was opening a new exhibition about the loss of biodiversity, and I contacted them to ask if they'd be interested in trying out our Vestre Habitats furniture series in their outdoor area. They connected us with the team at the UiB botanical gardens who were very keen to include more types of manmade bird houses and insects hotels to the scope of their on-site research projects.
They also liked the concept of Vestre Habitats which combines the biodiversity element into furniture design; the idea is that you can create a small wilderness in a city space by leaving dead wood and compost material, secured and framed by a design furniture. The city has a great potential for biodiversity – all we need to do is get more knowledge of how to create and protect it.
How will the project utilise eDNA?
BoBie eDNA-testing is defined as a part of the ongoing research at UiB that will determine even more exact knowledge about the inhabitants.
After each nesting and 'reproductive season', the researchers will use a type of vacuum cleaner with a glass tube to observe insects and the organic material, and then use eDNA to define the species present. They will also discover what kind of species have been living in or visiting the insect hotel or bird house during the season, identifying the DNA of the rest material. It is similar to a CSI investigation, reconstructing the species' activities throughout a season and lifespan.
How will the BoBie project highlight ways to help preserve biodiversity in cities and urban neighbourhoods?
We will identify what the birds, insects, small animals and microbes prefer, who are thriving in each other's company and those that are not. Dr. Adele Mennerat and her colleagues at UiB are monitoring hole-nesting birds in bird houses, and one of the early results is that lavender and mint are very good nesting materials and help chicks grow better.
So, this is one example of how we, as a street furniture manufacturer, can recommend to add aromatic plants in a planter that's in close proximity to Vestre Habitats bird houses. There will of course be geographical differences, but we are looking for general recommendations and research-based feedback. We are interested and open for any type of responses, because we need to learn more about how to increase biodiversity in cities around the world.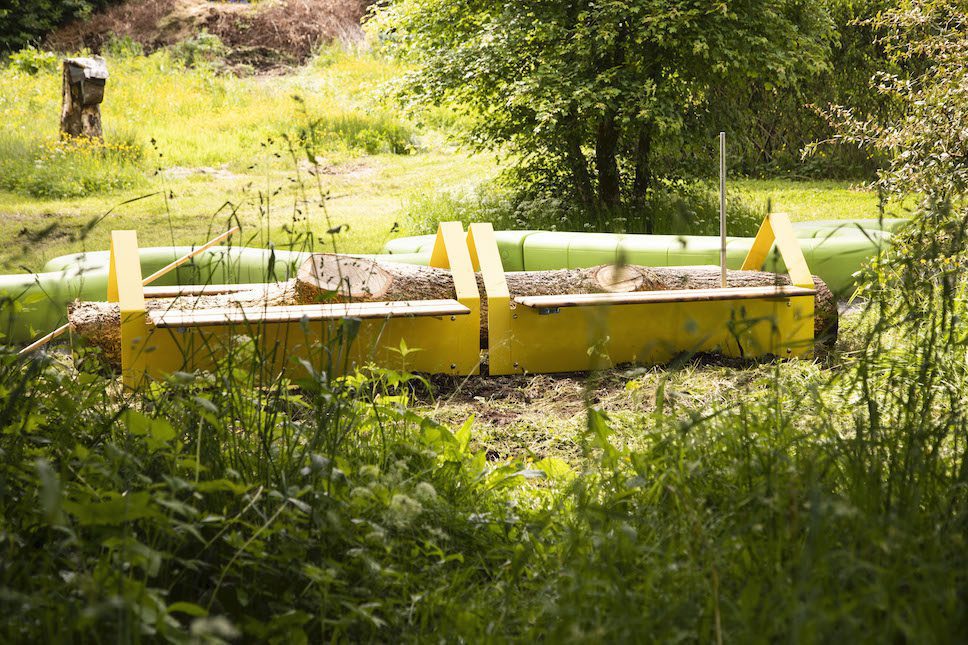 Photography by Alexander Qual.
Discover the smart urban furniture design of Vestre Habitats and the vegetation interventions, by Arde and Rethink Studio.
Read more sustainability news on enki, including a story on Pollinator Pathmaker, the climate-positive living artwork at the Eden Project, and find out about the 'super nature reserve' coming to Somerset.