Bringing Swiss design and heritage to the forefront, V-Zug showcases its sleek, luxury kitchen appliances in its newly opened Wigmore Street showroom.
The detailed exterior of the 1907 Historic England listed building incites curiosity before stepping into the contemporary studio, permeated with the brand's cutting edge design style. It's not only a place to showcase V-Zug's range of high-quality, intelligent appliances, but also a creative workspace for architects and designers to bring clients along to experience the brand firsthand.
Centred around a state-of-the-art glass box, the studio immerses visitors into a space that brings innovative household appliances to the forefront. The company's ethos focuses on "humbleness and transparency" as they explain, and what they wanted to achieve here is the idea that nothing is hidden and the appliances take centre stage.
The high-ceilinged space creates an inviting feel from the moment you walk in, with the interiors divided into homely setups where the appliances have been seamlessly integrated. The V-Zug team have handpicked pieces by European artists and designers to furnish the studio, putting a focus on sustainable materials.
Notable designs include the sustainable fabric curtains by Kvadrat, impressive high-level lighting by Viabizzuno, and a rug made from recycled fishing nets sourced from Italy. Beautiful timber-finish cabinetry by Spanish company Doca has a matt look that allows the sleek and streamlined V-Zug appliances stand out.
There is also a working kitchen and dining area for private events, featuring stunning Spanish quartzite stone worktops by Nerinea. In the meeting and co-working areas, tables crafted by renowned British architect John Pawson provide a comfortable place to sit and discuss ideas and inspiration.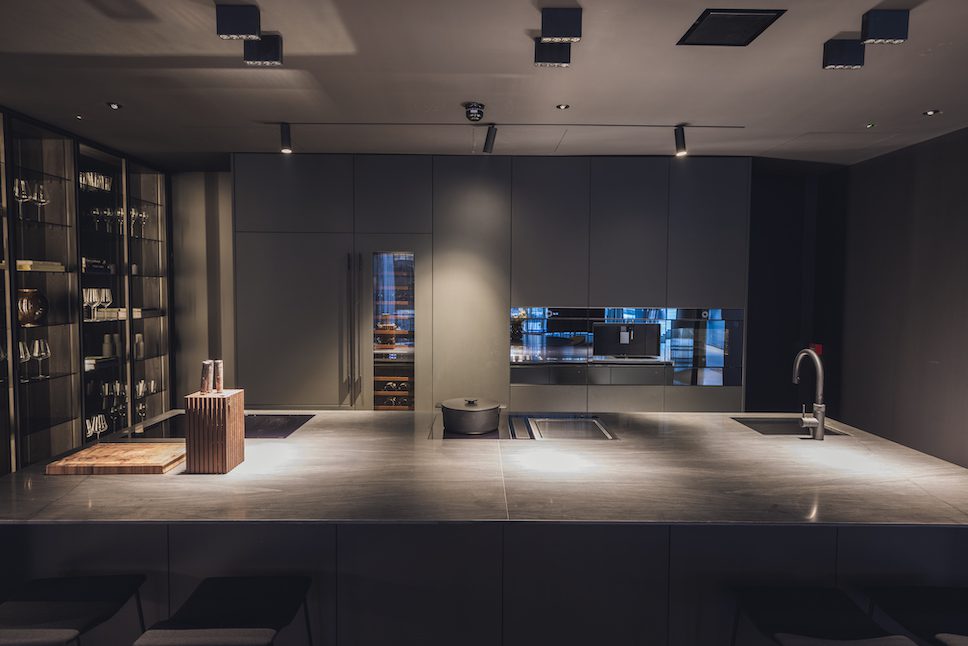 You can discover the intuitive V-Zug Excellence Line online and visit the new studio at 27 Wigmore Street, London, UK.
Take a look at John Pawson's architectural Frame table and more technology news on enki.