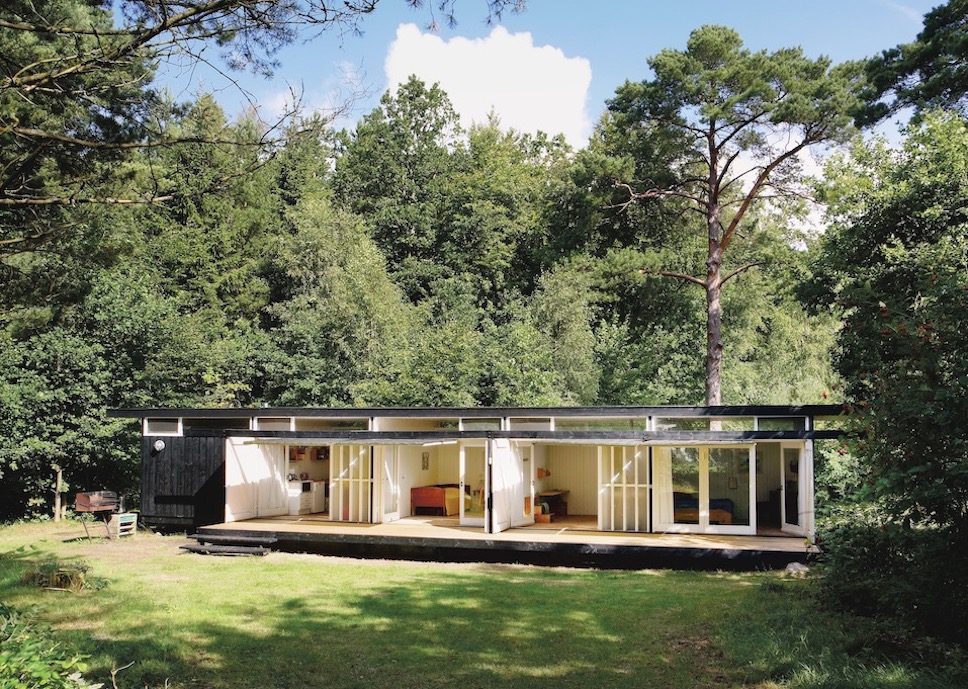 A new exhibition at the Utzon Center in Aalborg, Denmark, titled 'Holiday Home', explores the past, present and future of the iconic Danish sommerhus.
The Nordic centre for architecture and design in Aalborg presents this thought-provoking exhibition and takes visitors on a journey through the history of the Danish holiday home. There's the opportunity to delve into the beginnings of the Scandinavian second home culture, and to look at how this cultural tradition is now at the heart of important discourse addressing sustainable architecture.
Utzon Center exhibition curator Line Nørskov Eriksen points out that the holiday homes have been a "playground" for architects of the past century, but he questions the role of these homes today and where they fit in modern society. The comprehensive exhibition looks at key examples from cosy log cabins and "holiday palaces", through to the future of small, sustainable homes.
"Architecture is a slow art, and both time and budget are limiting factors. However, particularly among young architects, one gets the sense that sustainability is no longer a style, but a given. Their work indicates a future of more trees, fewer lawns, temporary settlement, fewer square metres and more climate-smart materials. We really hope the exhibition will be a source of inspiration. It features all sorts of amazing holiday homes," says Line Nørskov Eriksen.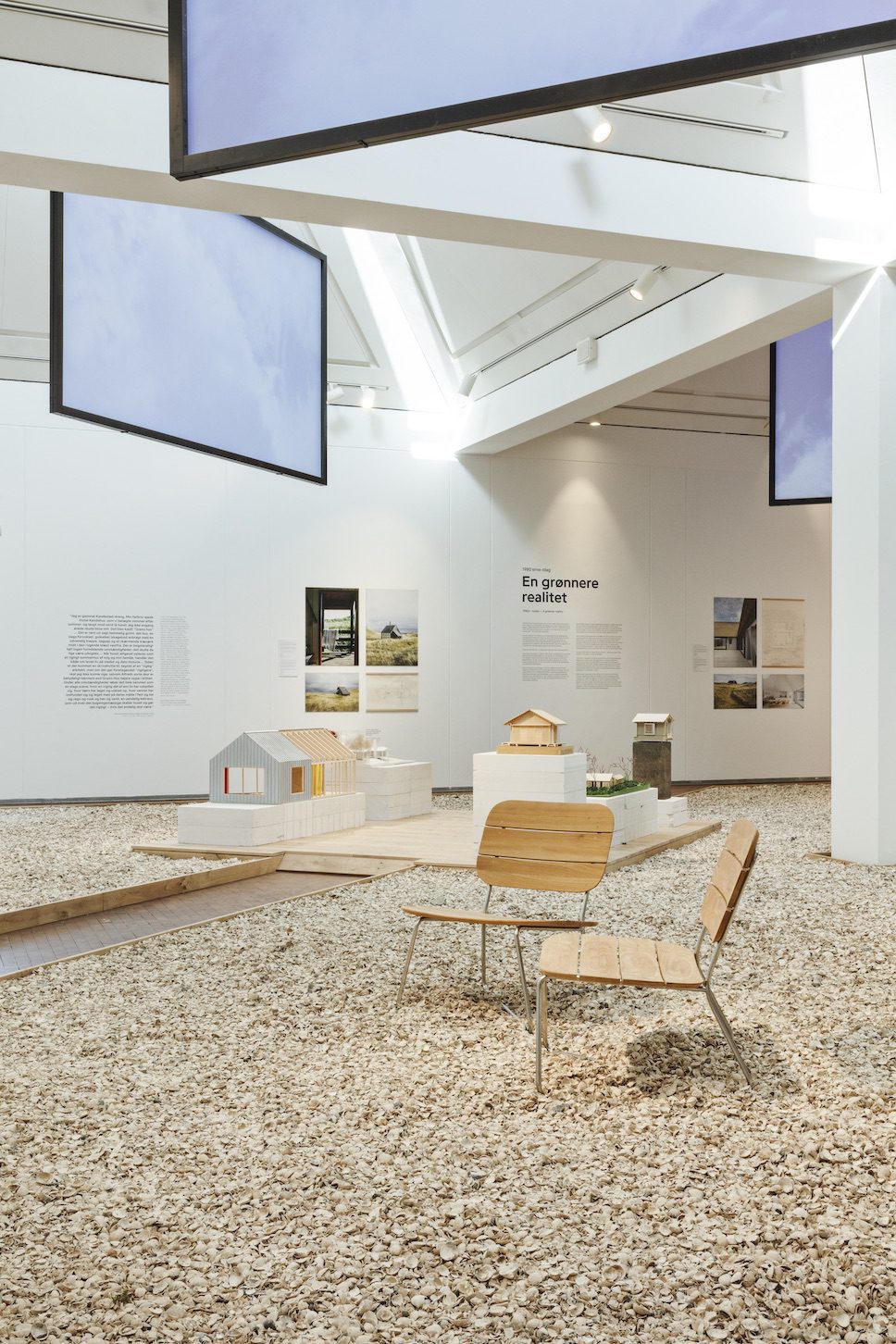 Outside in the main courtyard, is 'Klein A45', a 30 square-metre prefab house, created specifically for the exhibition by Danish architect Bjarke Ingels and interior designer Søren Rose. With its pyramid-shaped structure, this tiny house concept is built with sustainable living in mind and designed to accommodate a small family. Exterior black ZINK cladding, structural insulated panels (SIPs), and plywood interiors, ensure the building is as energy efficient and environmentally friendly as possible.
"Sustainable holiday home architecture is partly about temporary settlement and building smaller, but better. In this respect, the Klein A45 is really interesting, because it's hardly any bigger than a box or a shed. There's something pleasurable and dreamlike about it," adds Line Nørskov Eriksen.
The Utzon Center makes way for the Holiday Home exhibition that takes over its generous gallery spaces and courtyards. The scale of the building, designed by Danish architect Jørn Utzon, appropriately allows for two full-size models in the exhibition.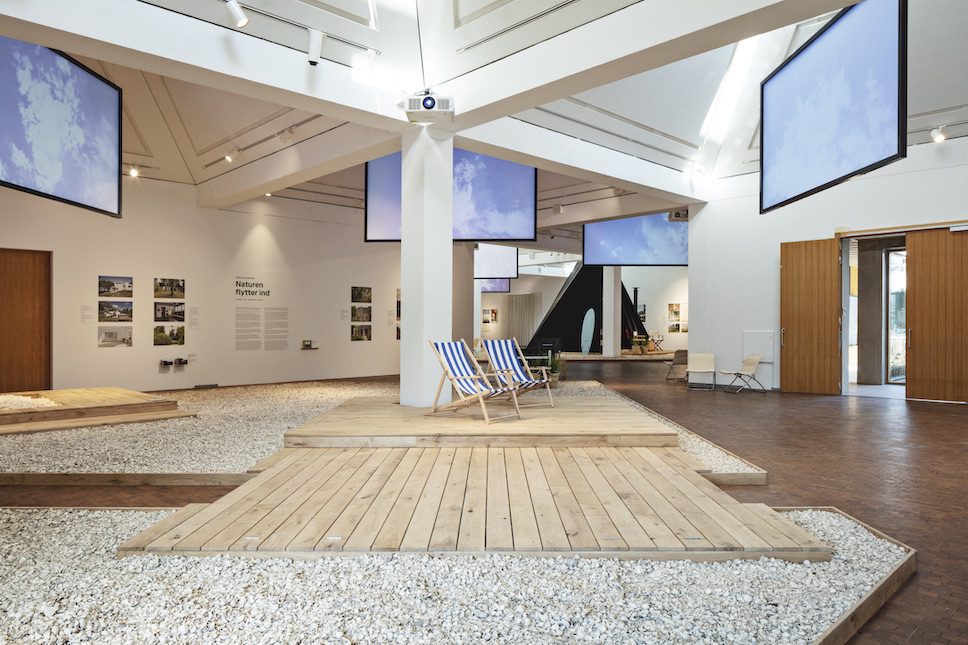 Inside the gallery is another holiday home concept by Bjarke Ingels, called the Zelt Cabin, along with other old and new designs by the likes of Arne Jacobsen, Anton Rosen, Praksis Arkitekter, Karen Kjærgaard, Claus Bonderup, and OS Arkitekter.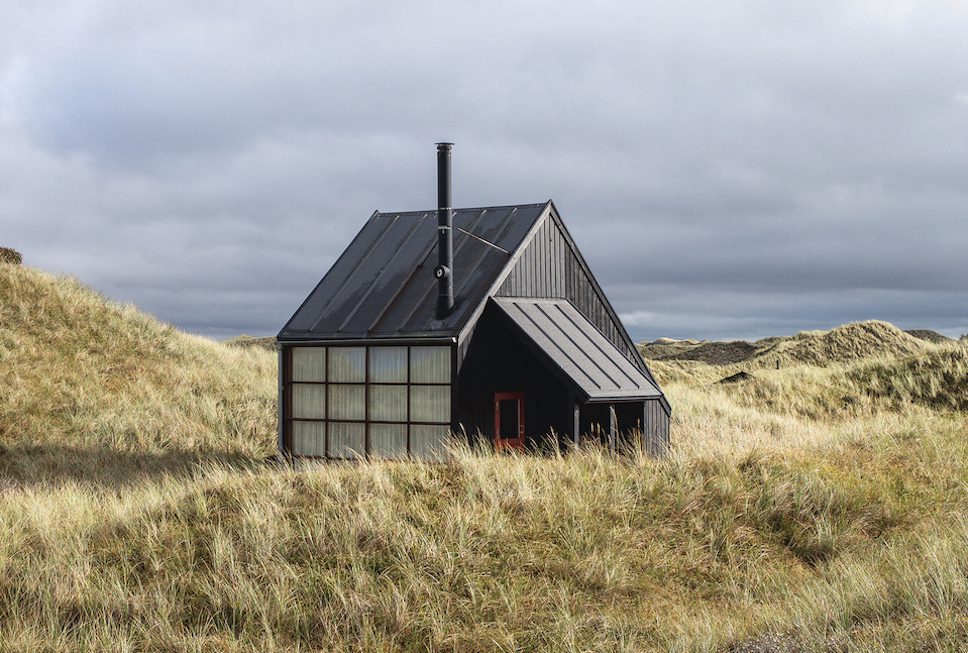 The Holiday Home exhibition at the Utzon Center in Aalborg is open until 8th January 2023.
Also, read all about this stunning Danish Farmhouse hotel by Vipp and the Laagen Cabin unplugged getaway in Norway.