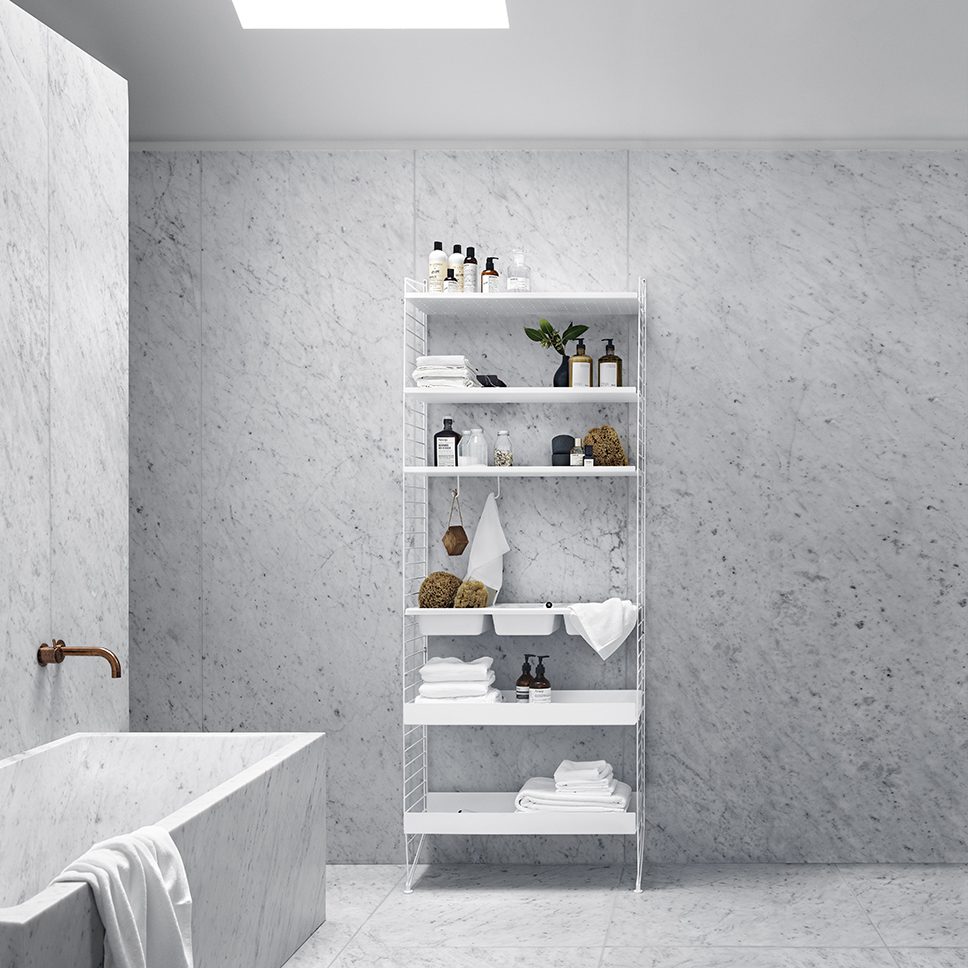 Bring a calmer, more minimal vibe to your bathroom with String's bathroom shelving system…
This iconic shelving solution will not only bring effortless organisation into your life, but the system's flexibility means you'll be more than likely able to find a system that fits a specific space.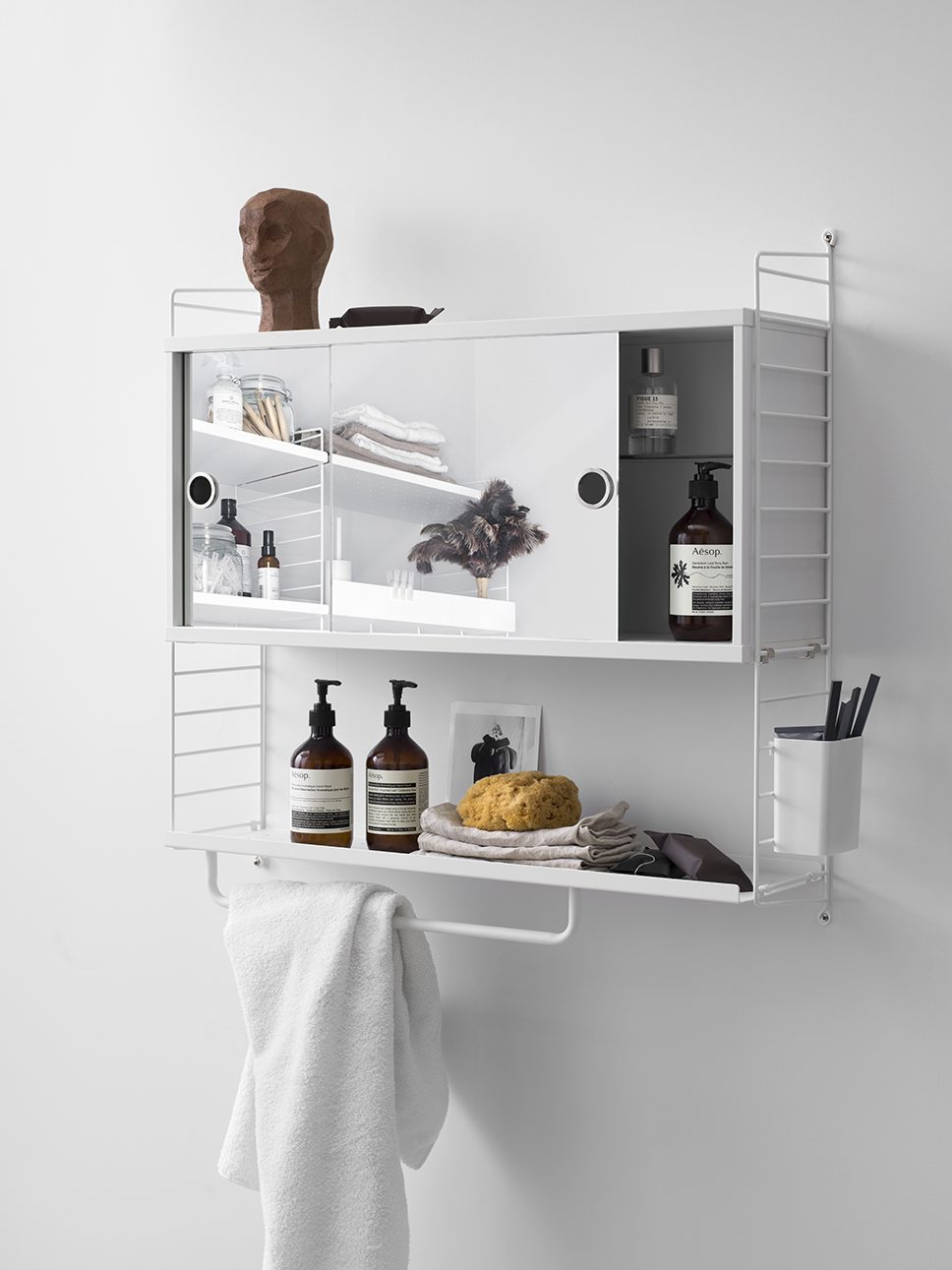 The String shelving systems offers a series of components including classic wire panels (that bring unlimited combinations to the table) as well as numerous styles to choose from, allowing you to create a shelving unit that works for your home and your space. You'll also be able to change up the depths and colour of the shelving system by quickly repositioning them. Plus, did you know that you can also build your own String shelf system with the brand's app for iPad?
Want to know more? Click here.