Get inspired by Unidrain's latest launch, a collection of bathroom accessories designed in collaboration with designer, Kenneth Waaben.
Conceived in 2003, when architect Claus Dyre designed a linear floor drain to be placed elegantly against the wall, Unidrain has been transforming our floor drainage systems for the better, and for years.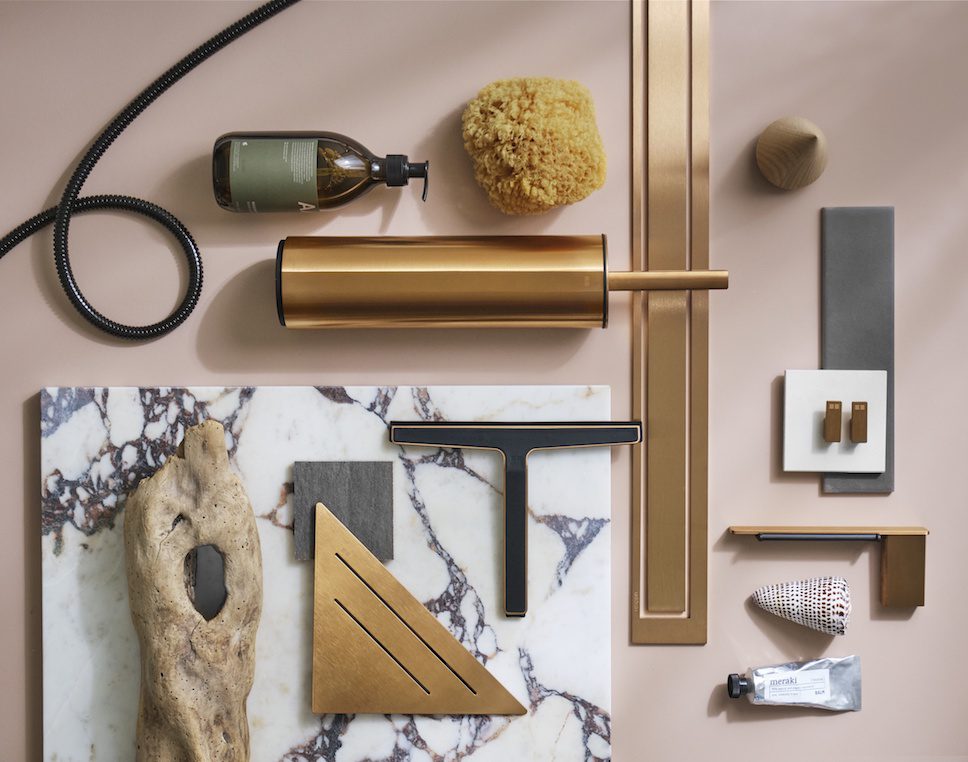 This unique solution – that effortlessly balances both functionality and design – has proved extremely popular in countries all over the globe, and by consistently developing their products' construction and design, the brand is proving to be a definite go-to for the construction industry. Plus, the arrival of their new bathroom accessories will add to their ever-growing portfolio of intelligent – and aesthetically pleasing – bathroom products.
Inspired by Scandinavian design, the new collection launch comprises of a soap shelf and shower wiper, a towel bar with clever mounting design, a discrete (yet effective) hook for towels and garments, a toilet paper holder, sleek toilet brush and a corner shelf crafted from a reinforced steel plate. Available to purchase in five different colours, including copper, brass, brushed stainless steel, polished stainless steel and black, the only hindrance you'll experience is which to choose.
To discover more visit Unidrain's website.
For more design stories head to enki magazine's interior design archive.