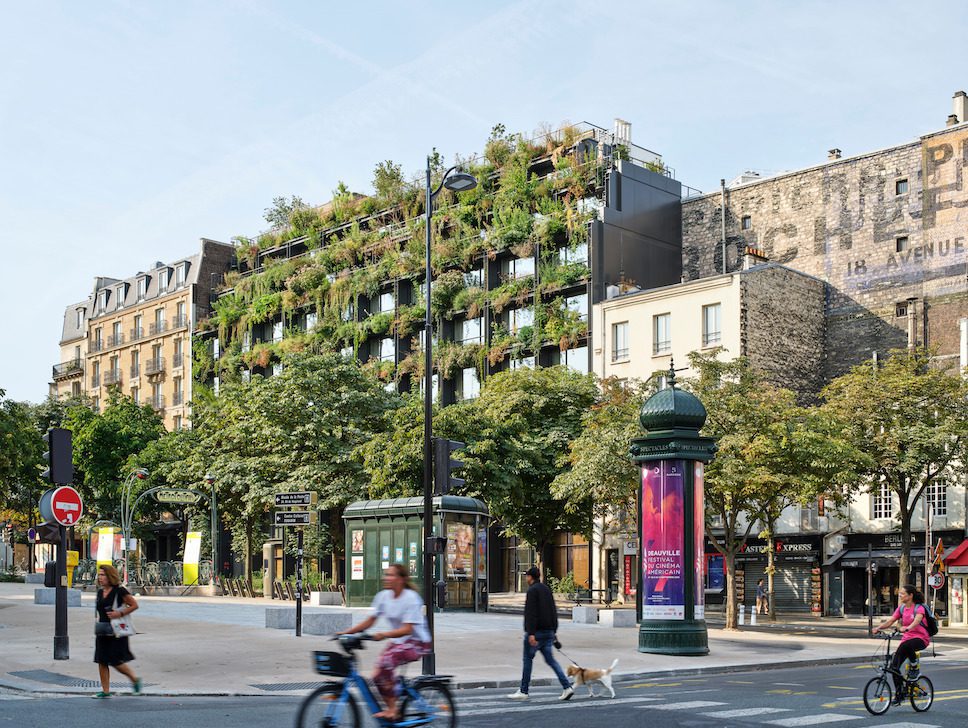 French-Brazilian firm Triptyque Architecture and Philippe Starck have created Villa M, a mixed-used building that brings the reintegration of nature into the city of Paris.
Conceived as an exoskeleton, the minimalist building is formed of prefabricated modules and features a grid-like façade covered by medicinal herbal plants, fruit trees, and perennial species. The lush greenery animates the building's architecture and enriches its location in Boulevard Pasteur, within the Parisian borough of Montparnasse.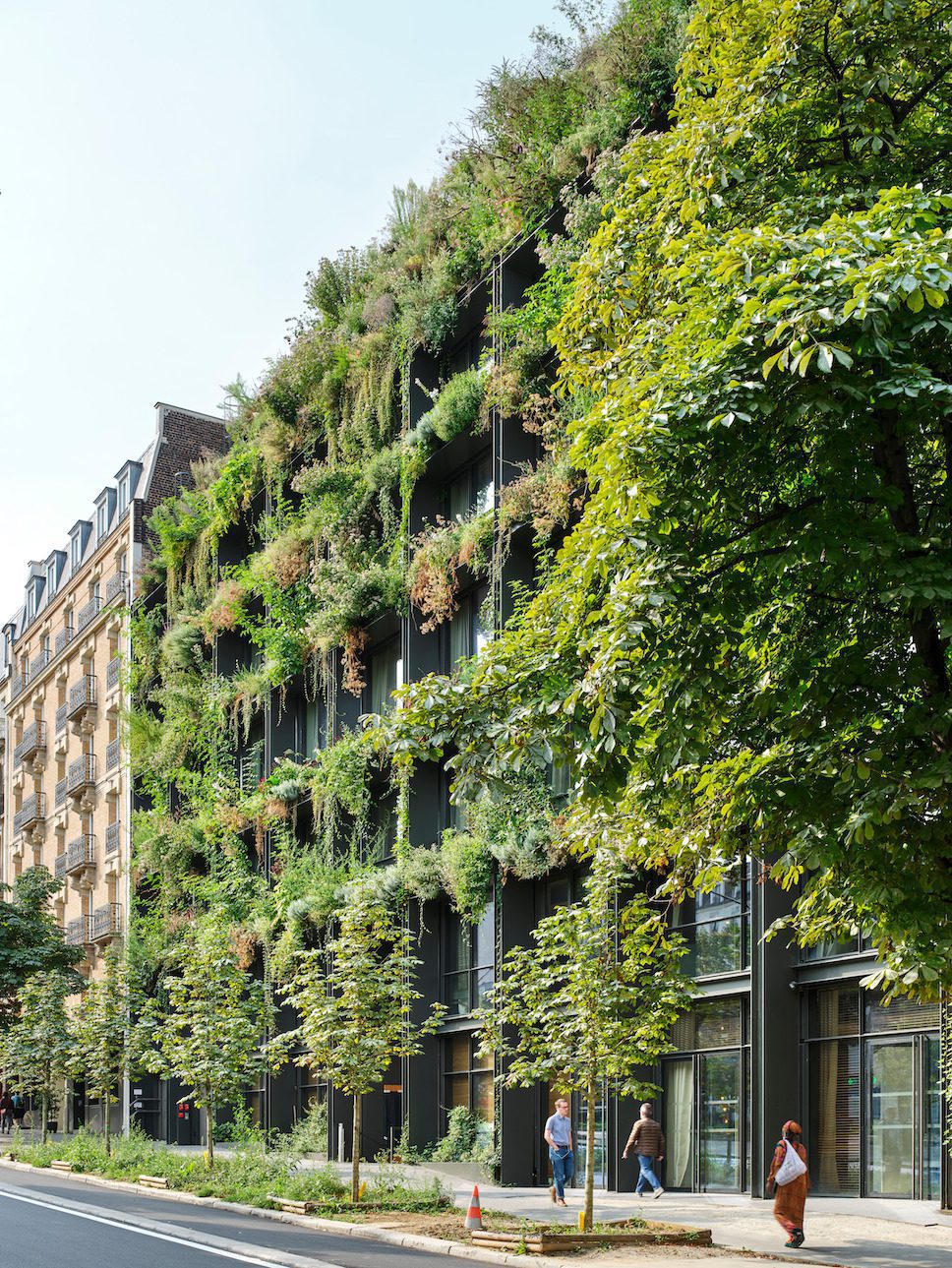 Healthy living and sustainability are not only encompassed in the fabric of the architecture but are embedded into the ethos of the project. The 8,000 square-metre building invites visitors into a place where city life, nature, and health are combined. It houses a hotel, restaurant, bar, conference areas, co-working spaces, fitness gym, and medical amenities, including a healthcare centre.
"Villa M is a bubbling, honest, and warm place, where life is good and beautiful, and where it is good to live and eat well. Throughout the restaurant and the bar, fertile surprises, hidden places, and mental games arouse curiosity and guide the gaze of visitors, reminding them that intelligence is one of the most beautiful symptoms of humanity," explains artistic director Philippe Starck.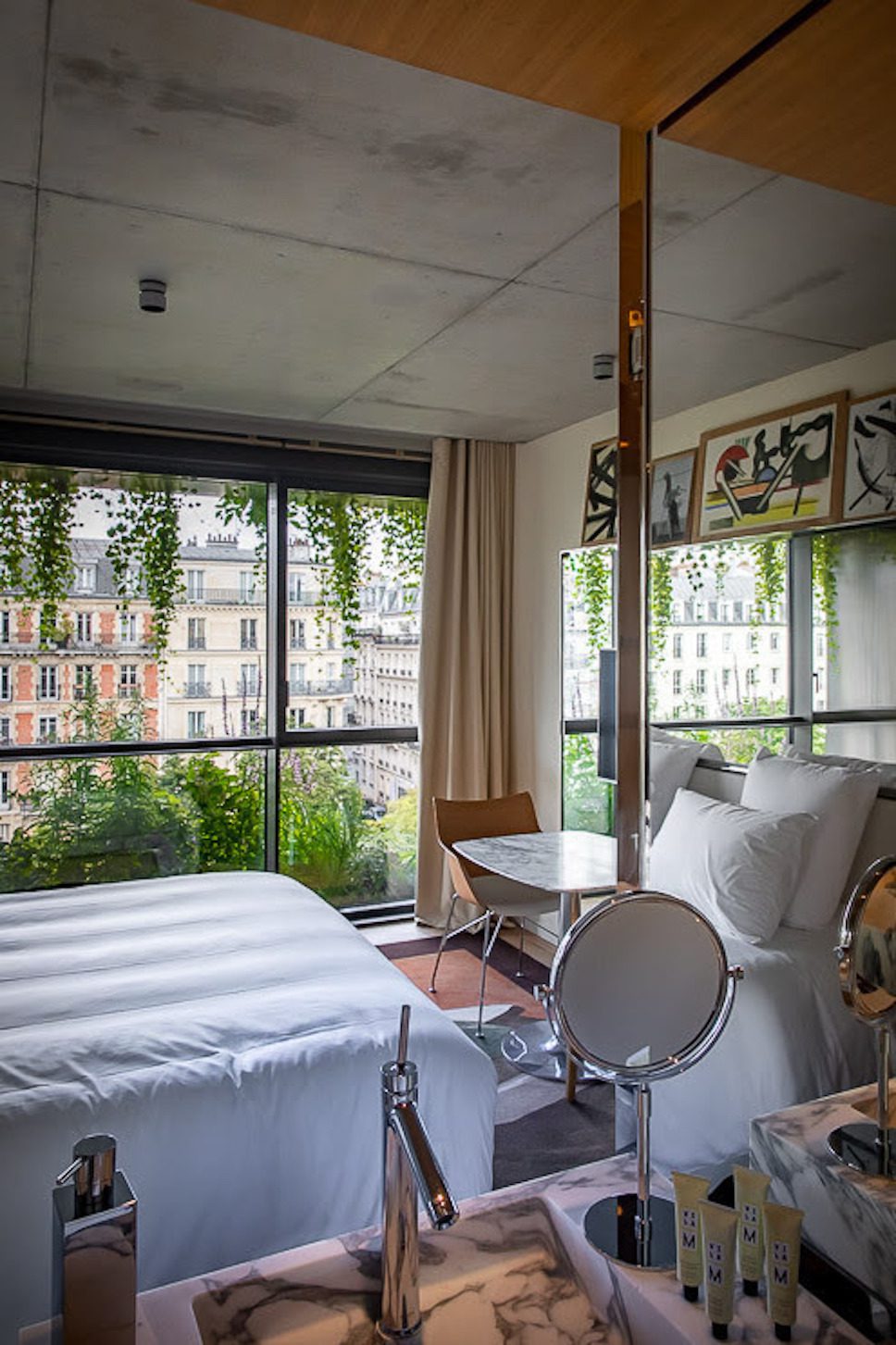 Guillaume Sibaud, architectural designer at Triptyque Architecture, has described Villa M as "a model to imagine the city of the future", and this emphasises the forward-thinking of the project and its aims. Promoting urban agriculture not only increases food security within the city, it is also encourages the community to live sustainably and fulfil healthy lifestyles too.
Beginning with the minimal prefabricated structure, a combination of full-height operable glass panels were added for optimum natural light and ventilation. This provided the basis for the dynamic façade which features symmetrical metal beams and posts, designed to support and allow medicinal and herbal plants to grow vertically over time. Speaking of the low-tech architecture, Gui Sibaud of Triptyque Architecture, said: "We have explored all of the available surfaces to potentialise the greenery and to avoid energy and carbon waste."
The material choices for the interiors mirror this effort, intending to provide guests with a laid-back experience that brings nature to the forefront of their city stay. The Villa M hotel design creates the effect of an enveloping and relaxing cocoon, featuring 67 rooms and six suites each designed as green spaces.
A selection of rooms have a balcony or terrace from which guests can admire the Montparnasse. The luxurious interiors use natural and durable materials with organic colours and soft shapes, with eco-responsible products providing the finishing touch.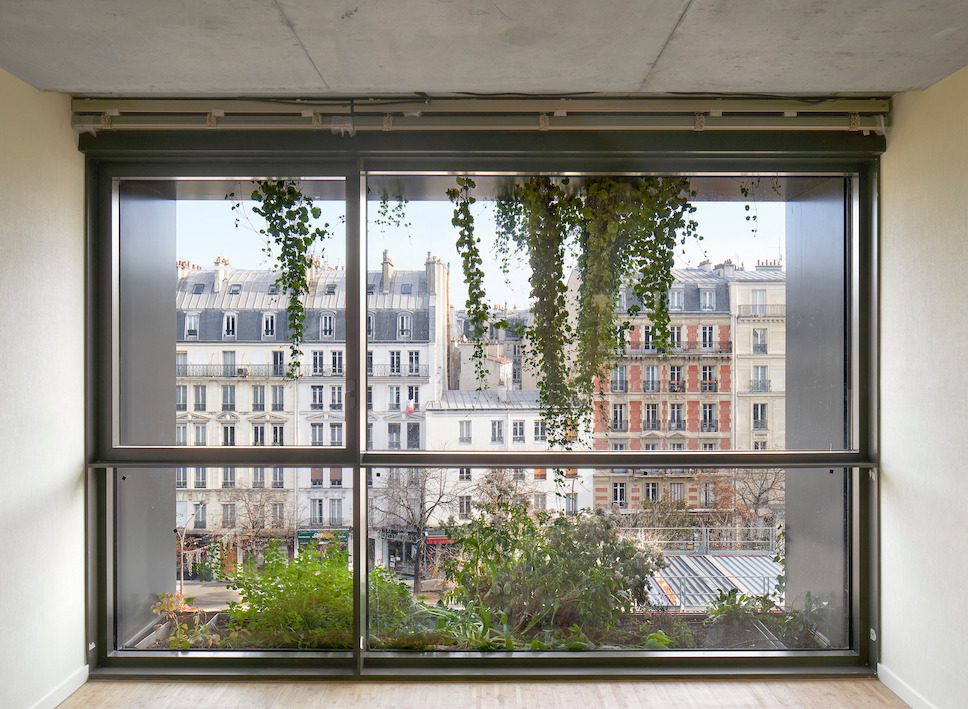 Project details:
Total area: 8,000 m²
Architectural design: Olivier Raffaëlli and Guillaume Sibaud (Triptyque Architecture)
Design and art director: Philippe Starck
Client: Groupe Pasteur Mutualité
Landscape design: Coloco, Pablo Giorgef
Building company: Eiffage Construction
Materials: Steel and concrete (structure); Wood, aluminium, and glass (façade)
Project sourced from V2com.
Photography by Michael Denancé (unless otherwise stated in image caption).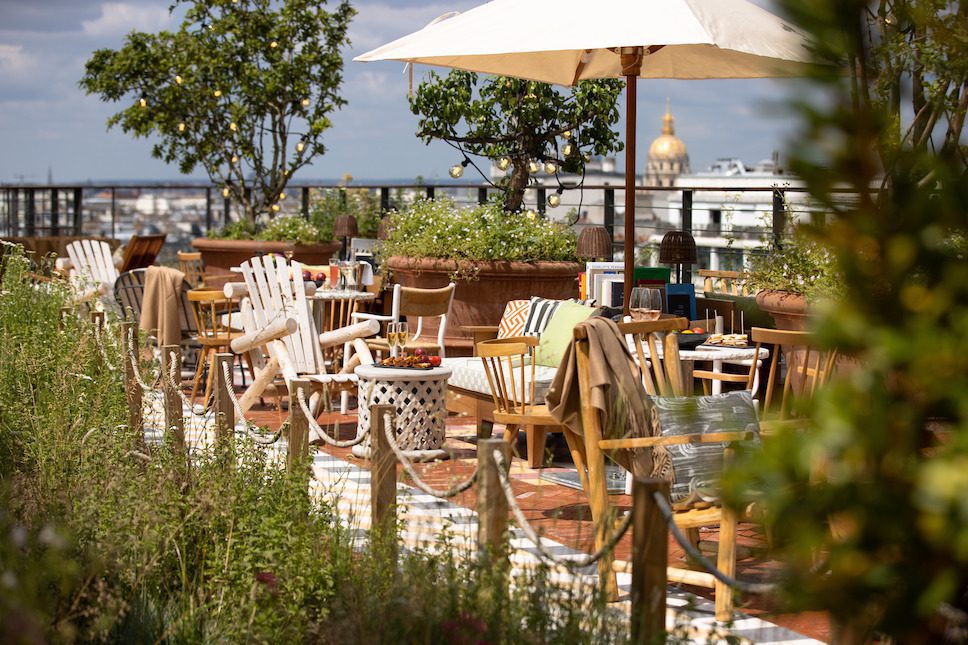 Discover more naturalistic buildings and projects by Triptyque Architecture.
Take a look at more architecture news on enki, and read all about a solar greenhouse in Barcelona that is a blueprint for future zero-emissions cities.