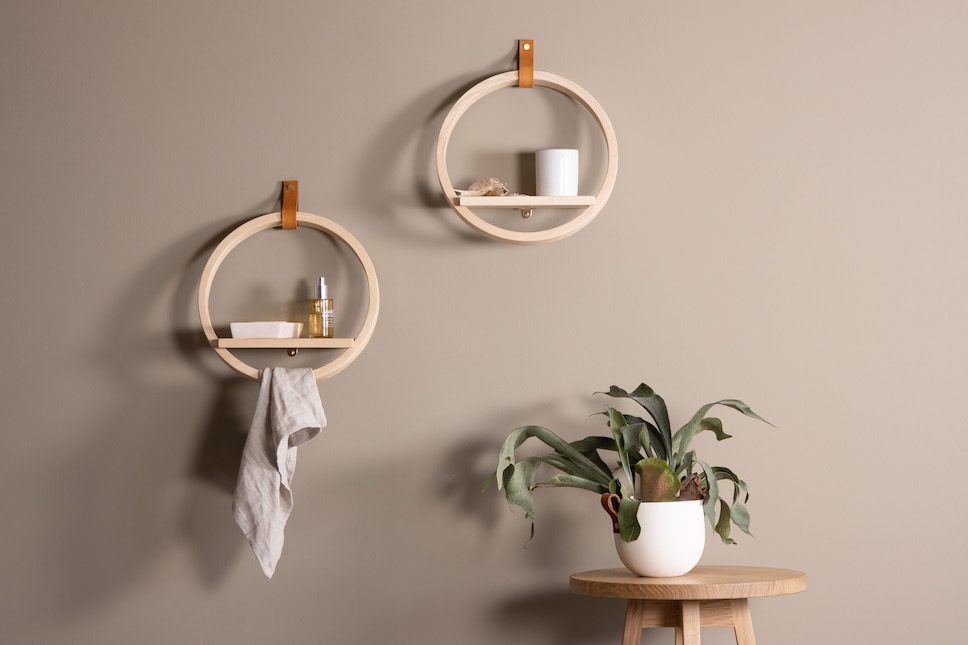 For autumn 2022, craftsman Tom Raffield has introduced three new multifunctional storage solutions made from self-seeding ash wood.
From shelving to spanning hooks and a peg rail, each handcrafted design is made to be wall-mounted and ideal for compact or tight spaces.
"The smallest of changes create big impact when navigating a minimalist home. Our latest home accessories collection is designed to make your day run seamlessly from busy mornings to tranquil evenings. They also make great gifts for new homeowners," said founder Tom Raffield.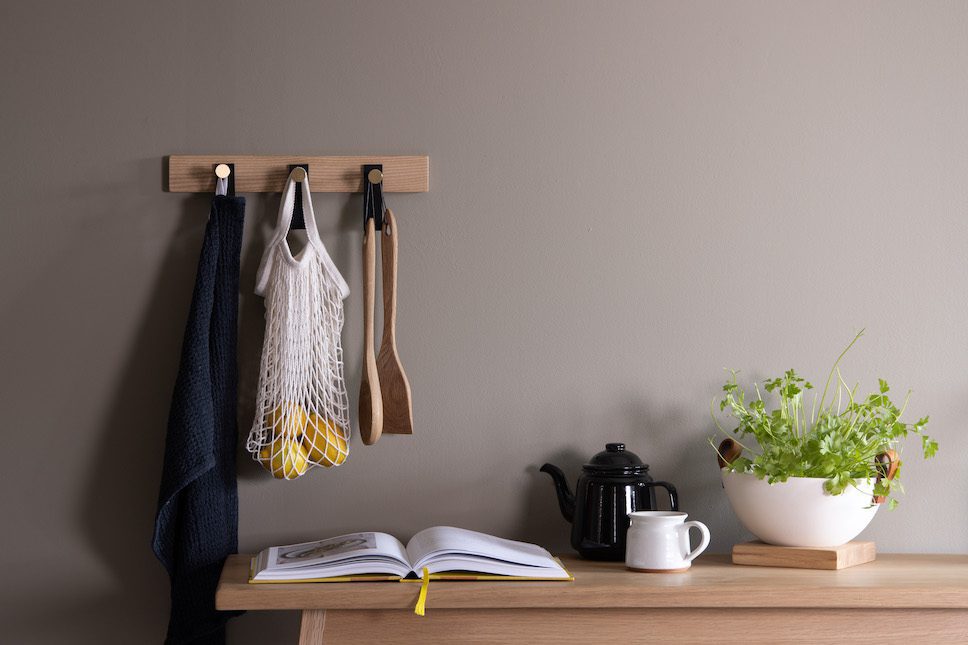 Meru Trio peg rail
Adding to Tom Raffield's collection of beautiful steam bent hooks, the Meru trio peg rail is made a single piece of sustainably sourced ash wood and it features a series of looping tan leather straps which together can carry up to 7.5kg of evenly distributed weight.
Not only is is a clever storage solution for smaller spaces, the trio of hooks can transform a hallway or bathroom by offering the perfect place to hang coats, bags, and dressing gowns. It's priced at £70.
Housel shelf small
The new mini version of the much-loved Housel shelf may have smaller proportions but it's still easy on the eye with its smooth ring-shaped form, which breaks away from the formal linear-style storage that we are used to.
"A solid wooden shelf nestles within a flowing steam bent hoop, creating a practical space for your favourite treasures," explains Tom Raffield. The beauty of it is that you can hang one as a standalone design, or choose to arrange multiple on your wall to create a gallery-like display. Its customisable with a black, brown, or tan leather hanging strap and comes with a brass screw cover for that extra stylish finishing touch. Prices start from £155.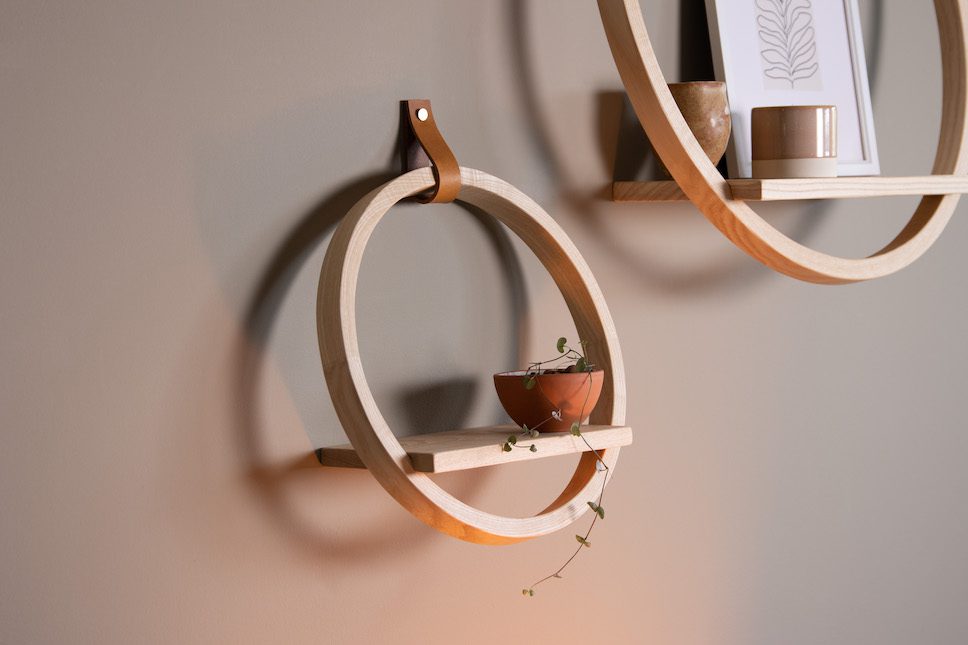 Laris wall hook
Embodying versatility, the Laris wall hook is just what you need if you're embracing your inner Marie Kondo and want to create a devoted spot to hang anything from tea towels, handbags, umbrellas, and jackets, for example.
It's all about making your space work hard, and these handy pegs feature a loop of robust tan, brown, or black leather secured by a brushed brass tipped wooden peg Whatever room you choose to place it in, it will do the hard work in offering a storage solution that you will wonder how you ever lived without! Available as a single, pair or a set of three, prices start from £25.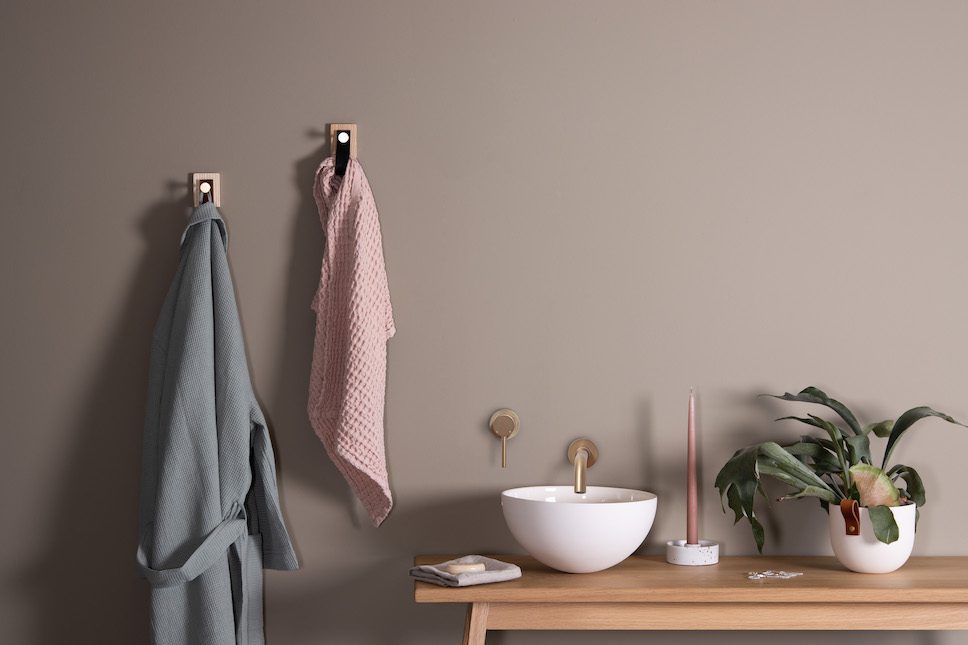 Each of the steam bent designs are inspired by the sculptural tree canopies that enshroud Tom Raffield's Cornish design studio. The ash wood is celebrated through its strength and versatility in the range of storage solutions.
Proving storage doesn't have to be unsightly or take up lots of space, each of these new pieces bring to life a new perspective on minimalist solutions and present a fresh outlook on contemporary storage design.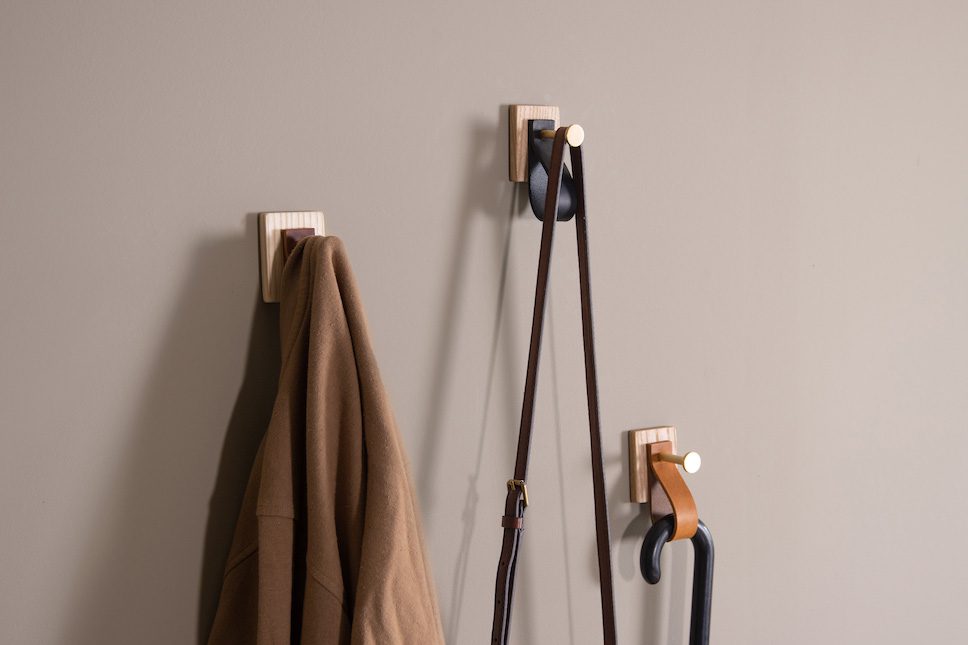 To see more sustainably crafted and steam bent storage designs, visit Tom Raffield online.
Take a look at other design stories and shopping ideas on enki, including the recently released Parisian-inspired paint palette by carbon neutral paint brand COAT and interiors tastemaker Laura Jackson.