Drawing on the iconic colour expertise of Farrow & Ball and combining this with the craftsmanship of The Rug Company's designs, the soft furnishings brand has announced the arrival of three new colourways to its 'Complementary Colour Collection.'
Designed to complement Farrow & Ball's new paint colours that launched in the Autumn of 2018, the new arrivals are available in three varying textures including plain wool, cut and loop stripe, and wool with a silk border. The statement hues tie beautifully in with the skilful craftsmanship of each rug. Hand-loomed by The Rug Company's team of expert weavers in Nepal, using only the finest quality handspan yarns of Tibetan wool and silk, these are rugs made to last, both in design and material.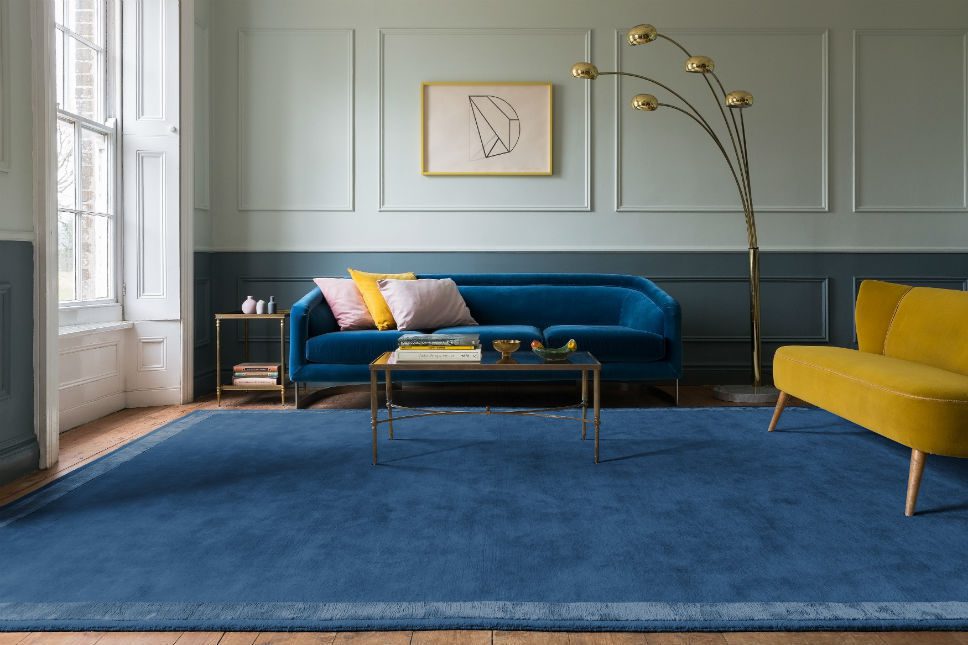 Discover each of the three colours including Bay Blue (which takes its name from the alluring inky tones of San Francisco Bay), Leighton Teal (inspired by the teal of the 16th century Middle Eastern tiles in Leighton House, Holland Park) and finally, the soft enchanting appeal of Portobello Pink. The blushing rose cheeks of this delicate hue is inspired by a vintage velvet ribbon which was discovered in Notting Hill market.
"Leighton Teal, Portobello Pink and Bay Blue are welcome updates to The Contemporary Colour Collection palette. These rich, opulent hues work perfectly with today's colour preferences and positively sing when paired with the newest additions to the Farrow & Ball colour card." Charlotte Cosby, Creative Director of Farrow & Ball
"These new additions are in carefully chosen mid-tones so the colour can be dialled up or down depending on what you pair it with. They are incredibly versatile and respond really well to the bolder use of colour we have seen trending in interiors lately. If you're looking for a complementary scheme, I like to pair Portobello Pink with a base of School House White, a section of Sulking Room Pink and an accent line of Paean Black. For something a bit stronger and impactful, I like to combineBay Blue with blocks of Jitney, Rangwali and Bancha." Milly Wright, Creative Director of The Rug Company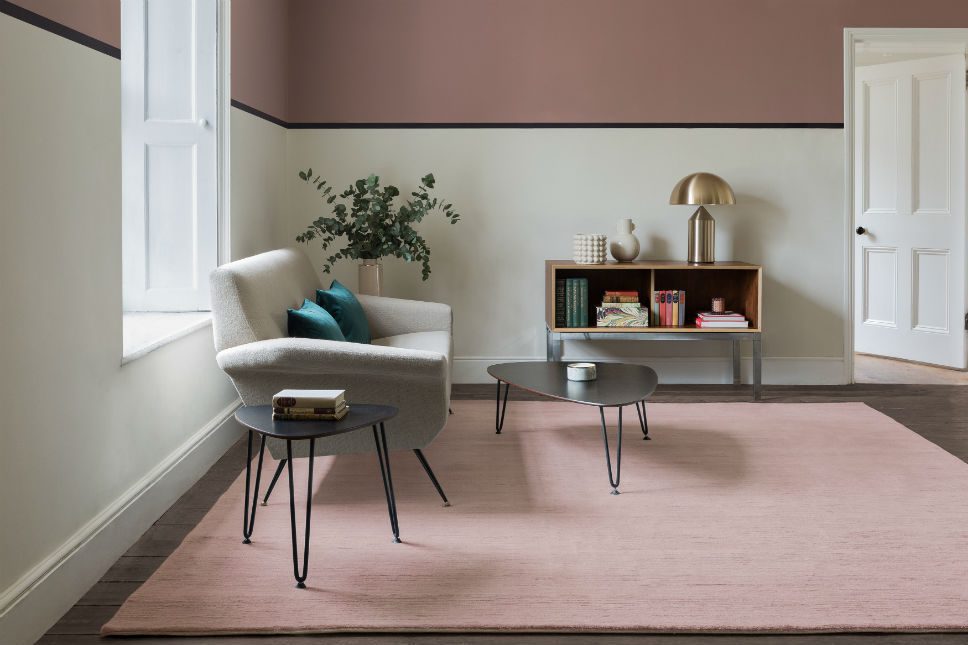 It's worth noting too, that each new design is available in varying sizes and can also be custom ordered for specific requirements in terms of shape, size or colour.
Click here to discover more from the collaboration.