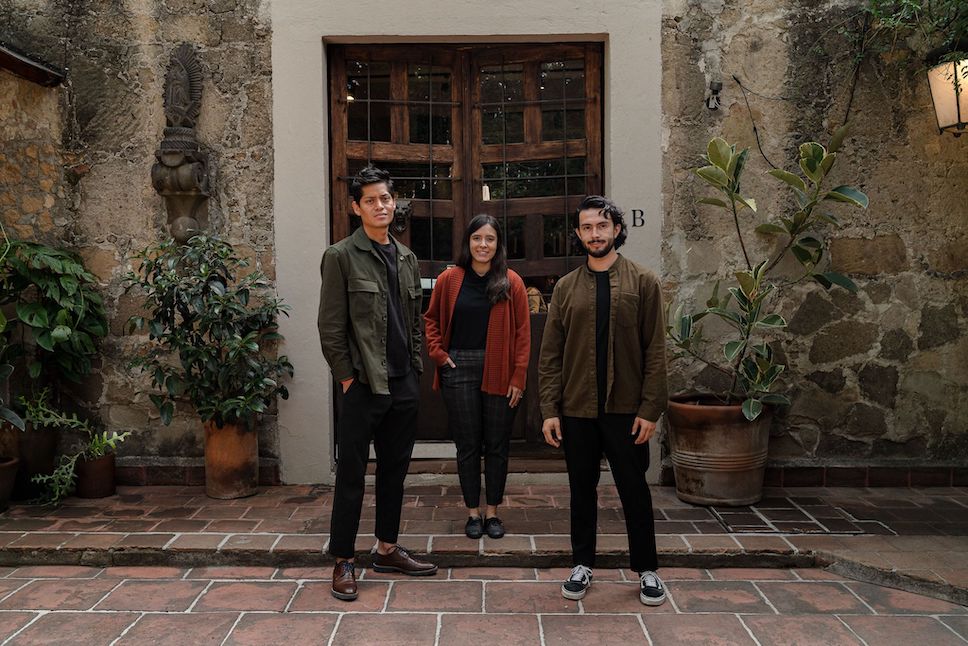 "We seek the duality that has to do with light and shadow, and we're always inspired by how light can be transformed by nature." Alejandro Campos, Ana Martinez, and Joel Rojas, Bandido Studio.
Mexican design studio Bandido draw on the rich and diverse materials, colours, and textures found in their country's modern and ancient history to create beautiful lighting designs. Each piece is handmade and crafted through their contemporary perspective, creating a luxurious finished product that will bring joy into any home.
We sat down with Alejandro Campos, Ana Martinez, and Joel Rojas to learn more about their passion for working with local craftspeople, experimenting with natural materials for their newest collections, and they tell us what the future holds for Bandido…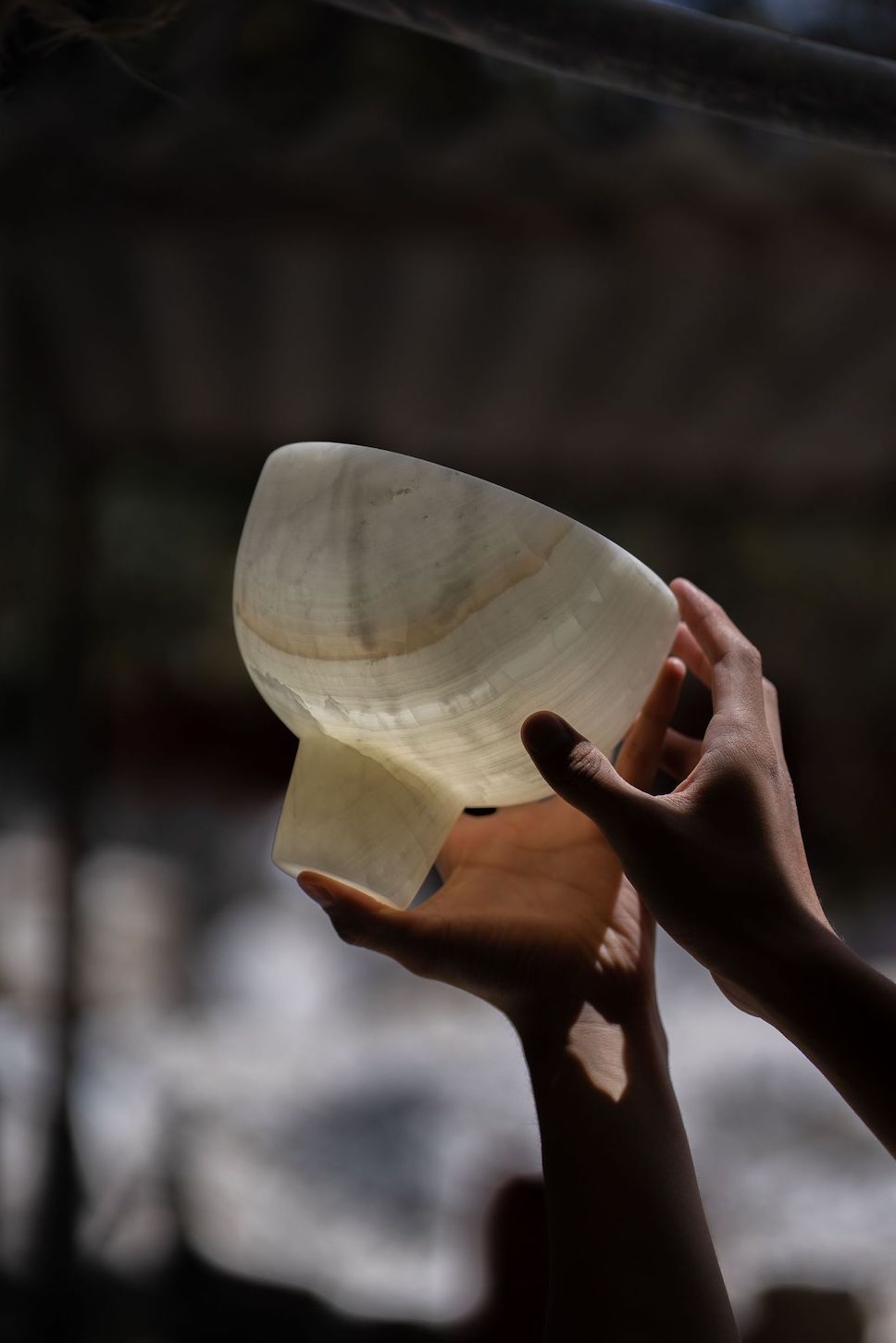 What is the concept behind the Bandido Studio?
At Bandido, we believe that lighting has the potential to transform any space and create a comfortable atmosphere that will reduce stress, help you unwind, and increase wellness.
We seek the duality that has to do with light and shadow, and we're always inspired by how light can be transformed by nature. Bandido strives to design and produce high quality products that can transcend in time and can generate a circular and local economy through the different artisanal and semi-industrial processes.
When and how did Bandido come together?
Bandido was established in April 2016 and what ignited the launch of the studio was a university project in which we (Alejandro Campos and Joel Rojas) developed a lighting product for the first time (the CTR 02 Table Lamp). This showed us that working with light could transform atmospheres, spaces, moods, textures and materials. Our associate partner Ana Martinez joined the team in June 2017.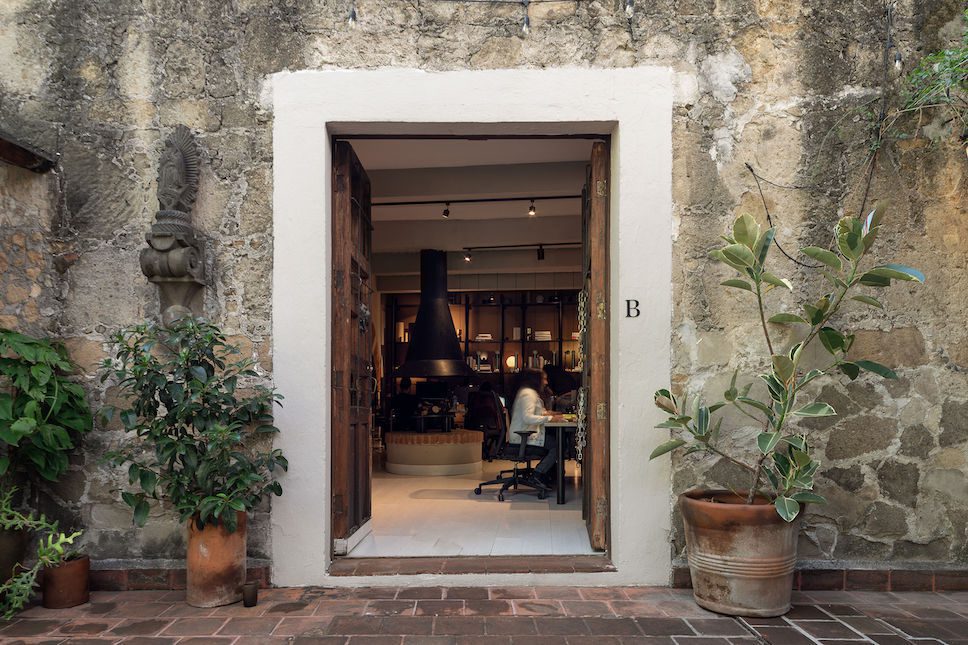 Can you describe your studio to us and a typical day there?
The studio is located in an ancient hacienda that was constructed in the 16th century in Puebla, Mexico. After you pass the main entrance door, a forest with several trees and local botanicals welcome each visitor. Then you pass the wooden doors and you will see an open office space with a double-height ceiling that is supported by ancient brick arches. Inside this space creativity, teamwork and ideation flow each day. Here we prototype, investigate, plan and innovate with the team about new materials, lighting technologies, and production.
What type of materials do you use in your products and why?
We are always exploring and combining materials, as well as looking for those special characteristics that make materials express their nature, history, and composition. Mexico is rich in textures, flavours, aromas, colours, and materials, and we want to reference the context and country where we live. This is why we work with families who are experts in materials because we want to showcase their work and the richness of our country.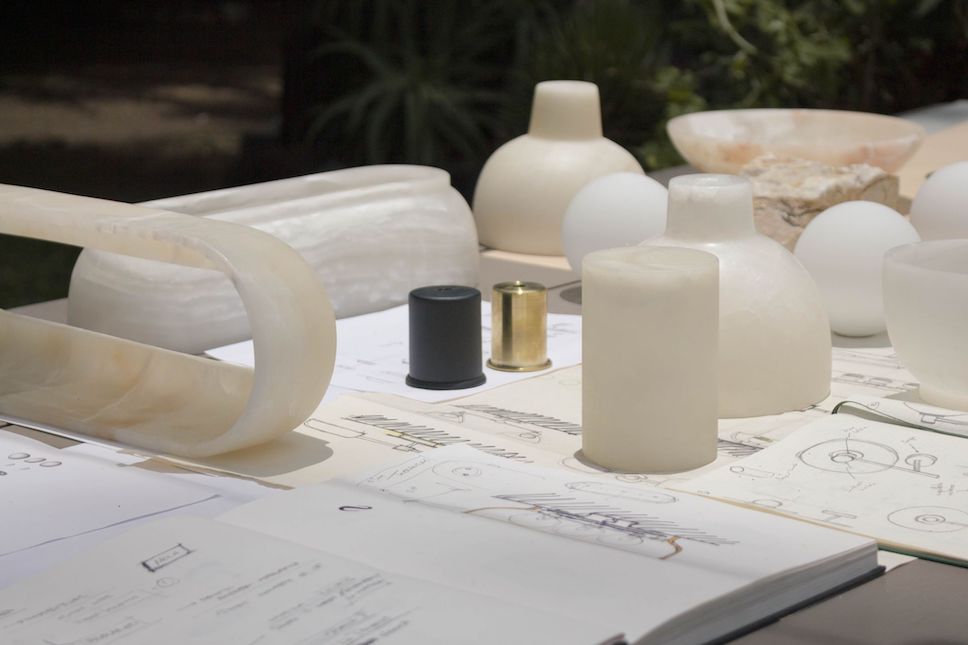 Are there any different materials that you want to experiment with that you haven't worked with yet?
Yes, we would like to explore plenty of materials and balance them with light. Our focus is to generate a local economy, and for the near future we would like to explore natural fibres, volcanic rocks, and metal casting, to name a few ideas.
What is the concept behind your newly launched DBH 02 collection?
Initially, the DBH lamp was an exploration of forms that could be created with metal. The new additions to the DBH series comprise a new version of the original pendant (this time in onyx) and three sconces in small, medium, and large sizes.
The DBH 02 lamps family consists of a palette of three materials: brass, onyx, and opal glass diffusers. The combination of these three materials brings a feeling of peace and serenity. The harmony produced by the curves creates a dynamism through the lamps, which is transmitted towards the space.
What was the source of inspiration behind DBH 02?
The inspiration arose through a lighting test that we carried out with onyx. Thanks to this, we discovered various attributes that gave birth to the DBH 02 family.
For example, we learnt that onyx breathes in the light that is around it and is capable of transmitting it through its body and composition, expressing the history of its formation through the veins that compose it. Also, instead of bouncing the light, onyx absorbs it and merges with it, offering a calm and serene atmosphere.
What makes this collection unique?
Each piece of onyx tells a unique story since within its composition the veins and colourations of the material are not repeated. Being transformed in an artisanal way, the experience and knowledge of the artisan is showcased through every piece. On the other hand, another unique quality is the way in which light is absorbed and transmitted; our lighting pieces can merge with the space and give the feeling that the light emanates naturally.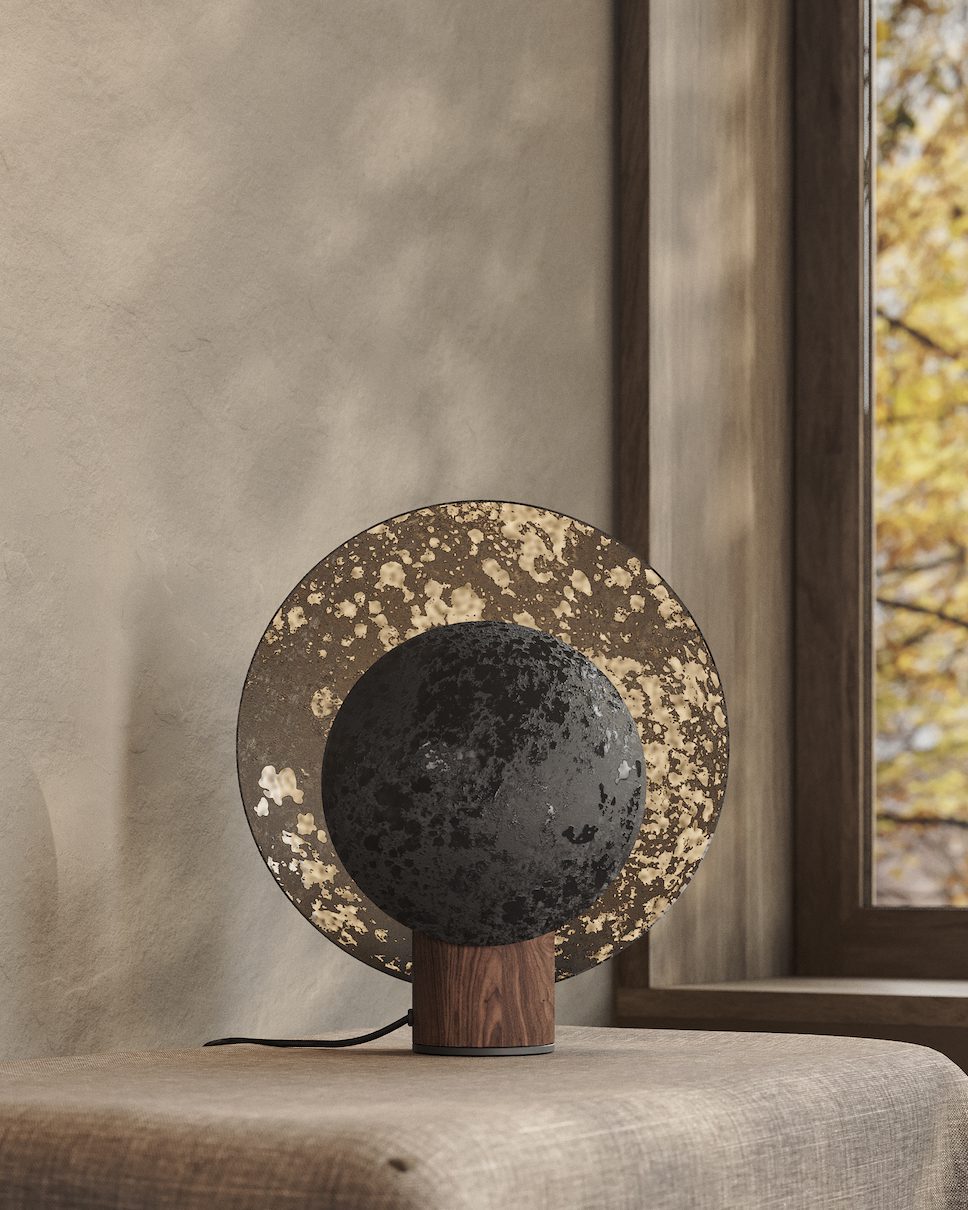 Can you tell us about the craftsmanship of the new Aura table lamp?
The Aura table lamp (pictured above) is formed by a solid cylindrical base of walnut wood that supports an opal glass diffuser. Around this diffuser are two porcelain steel discs with different dimensions, which create contrast by radially spreading the light. It adds to our Aura collection, which also consists of a pendant and a sconce.
What were the architectural influences behind the Templo collection?
This collection (pictured below) is inspired by several architectural elements of pre-hispanic sites located throughout Mexico. It's an abstraction of forms that originated in ancient times and a reinterpretation of simple curves and materials that refer to the idea of cyclical.
On one hand, the circular and cylindrical forms of the Templo collections recall the shapes of the Mayan temples' columns in Uxmal, an archeological site in the Yucatan peninsula. On other hand, Templo's stepped edges represent the circular structures in the archeological site of Teuchitlan, in the state of Jalisco. The round circular bodies evoke the importance and worship of the wind for different cultures in Mesoamerica.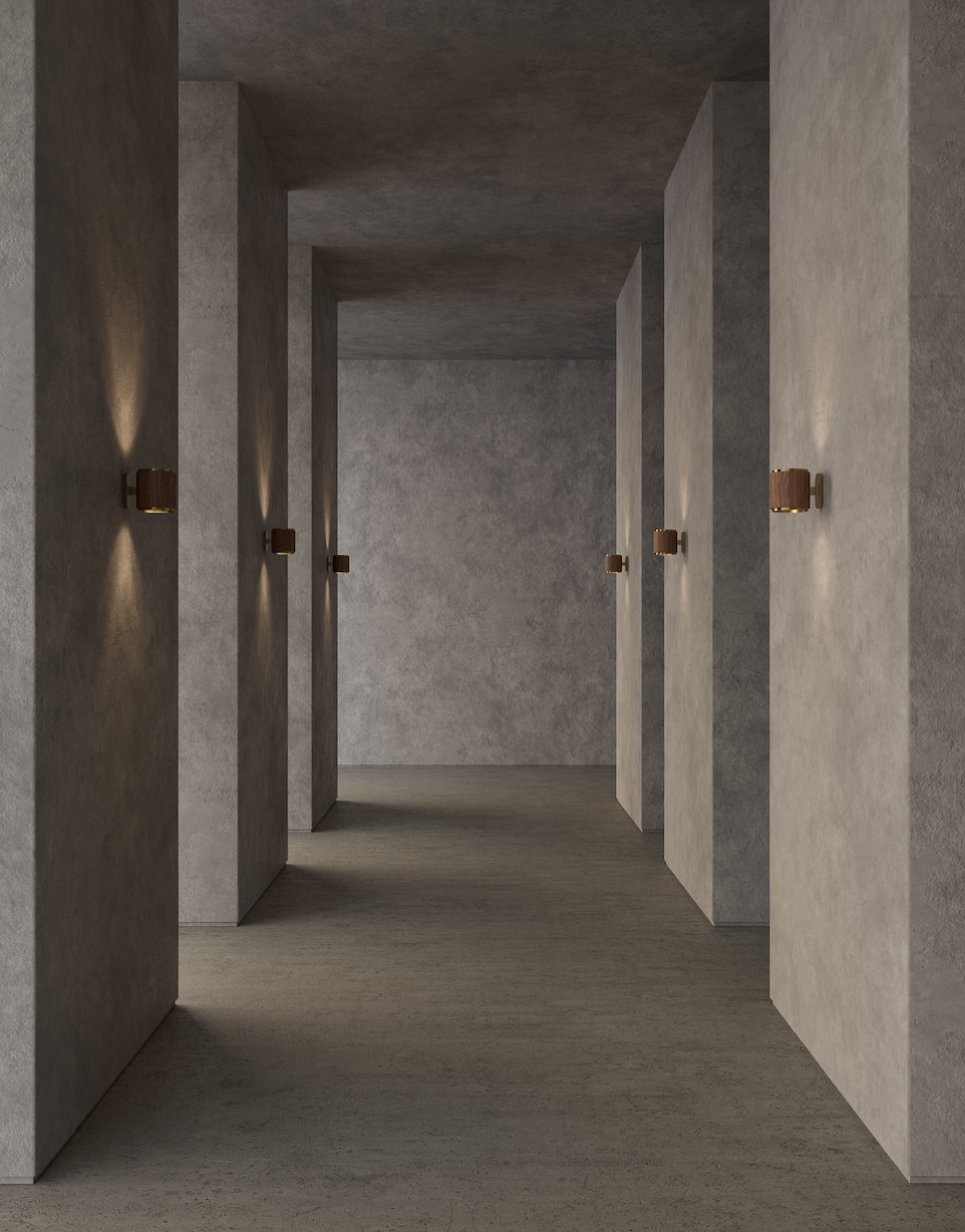 What are your hopes/plans for the future for Bandido?
For now, we are focusing on being more present and consolidating the Mexican market. We will be launching a new collection in February 2023 at ZONAMACO, the leading art fair in Latin America. This collection will combine different materials with light and texture, and we will also present our second floor lamp.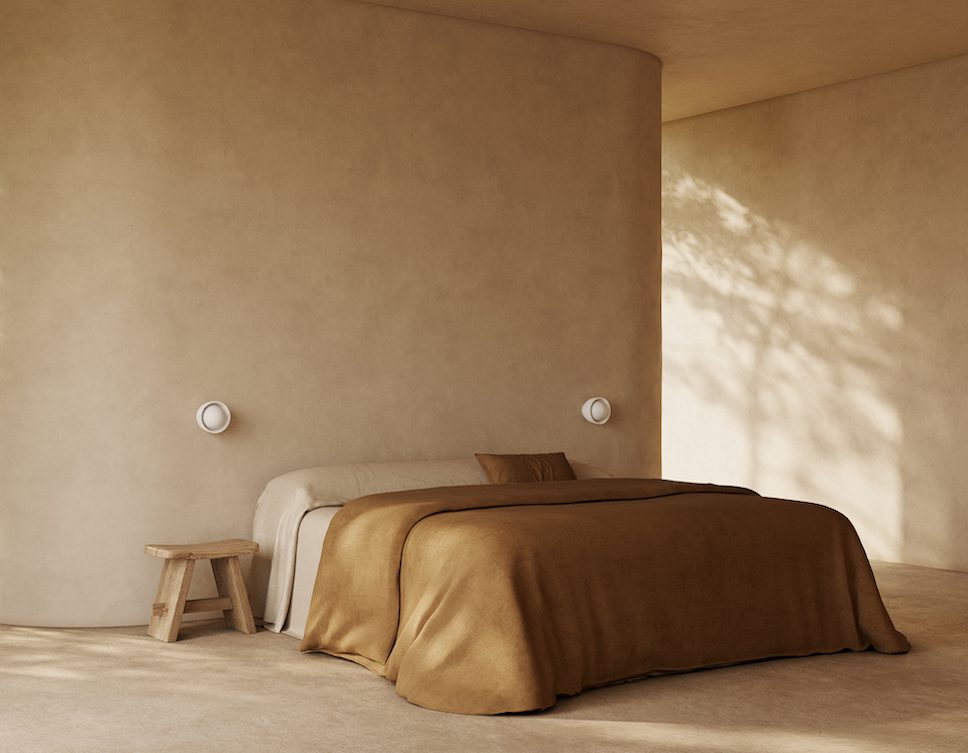 Photography by Bandido Studio, unless otherwise stated in the caption.
See lots more beautifully crafted lighting designs by Bandido Studio.
Read more Meet the Maker interviews in enki's online series.