Located in Vancouver, Canada, against the lapping tide of Jericho Beach, is the The Royal Vancouver Yacht Club's Dock Building, an architecturally interesting concept developed and designed by Michael Green Architecture on a modest budget.
The project itself serves a large marina of sailboats, offering washroom and shower facilities alongside offices for the Harbour Master, instruction spaces for children and, of course, workshops for boat maintenance, sails and general gear.
The architect's no-fuss approach to the sleek design of the Dock Building sits well amongst the industrial nature of the other waterfront buildings, and we particularly like the translucent polycarbonate wall that reaches out into the marina and glows invitingly at night.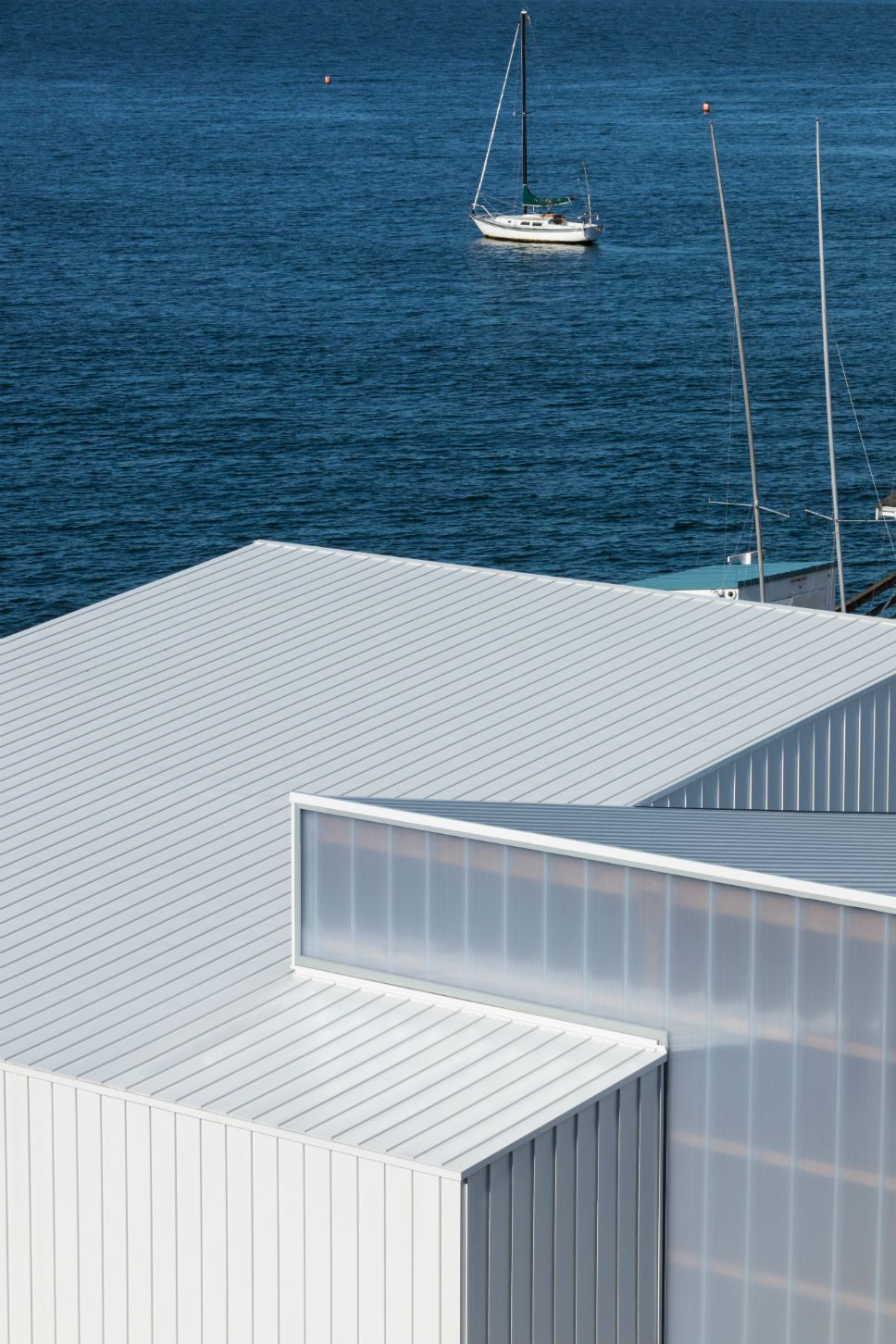 The construction of the building is formed from two intersecting wedge volumes, with the majority of the budget used to build the foundation and piles for the structure. The architectural team employed white standing seam panels for the exterior of the design to mimic the form and colours of the marina's sails and boats, whilst the interior is created from construction-grade plywood which is not only practical and easily replaceable, but brings an instant warmth to the inside of the building.
The Dock Building is a great example of what a creative-thinking architectural team and an ambitious client can produce on a limited budget. Michael Green Architecture are known for their engaging and sustainable projects worldwide.
"Delivering thoughtful, elegant architectural design is always possible regardless of budget. This is what we set out to do when designing the Dock Building for the Royal Vancouver Yacht Club." Michael Green, CEO and President of MGA.
Project Notes:
Architects: Michael Green Architecture
Photography: Ema Peter
Project sourced from v2com