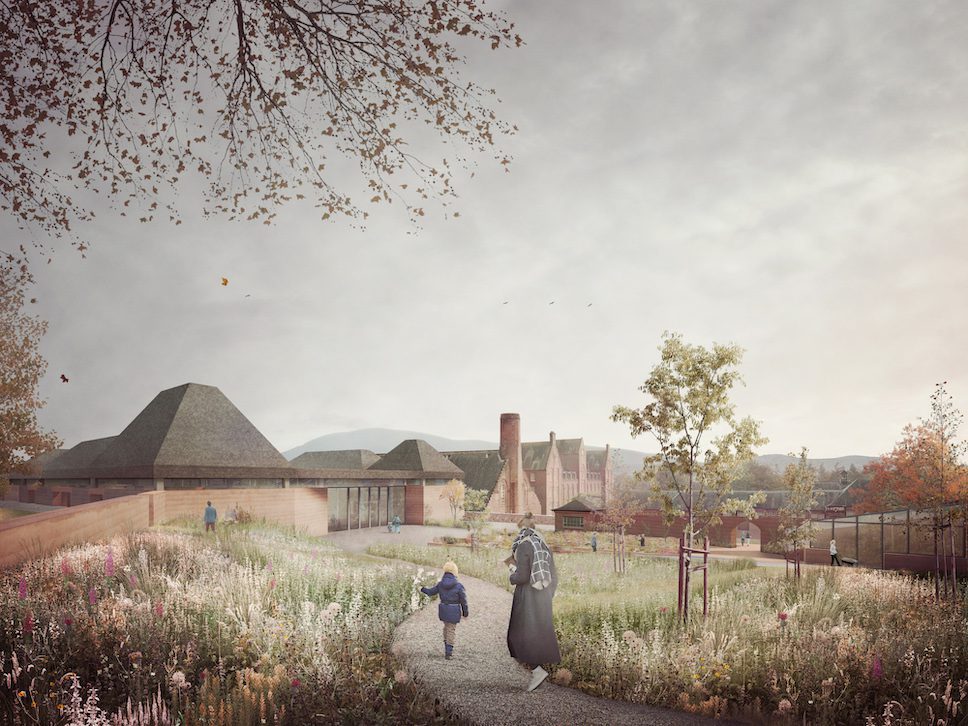 Emerging practice O'DonnellBrown Architects with White Arkitekter and Ekkist has won the Crichton Project competition, an ambitious £15 million Scottish cultural project which will be built of the earth from which it rises.
The winning conceptual design has been unveiled by the Royal Incorporation of Architects in Scotland (RIAS), which organised the design competition of behalf of The Crichton Trust. When built, the proposed new cultural centre is set to be one of the most significant cultural buildings in Scotland, focusing on mental health and wellbeing.
A team led by Glasgow-based O'DonnellBrown Architects overcame competition from 69 teams with their design concept which looks to "repurpose and enhance the existing Merrick building to provide the opportunity to strengthen The Crichton's legacy as a place where nature and landscape have historically been harnessed to support wellbeing," a statement from the RIAS explains.
Situated on the site of the Merrick former hospital laundry in Dumfries, the new building will bring together a new visual arts and exhibition space, an intergenerational academic study area and resource centre, and a land art archives and research centre. Quite significantly, it will hold archives celebrating its history as a pioneering psychiatric hospital, first established in 1839 by Elizabeth Crichton.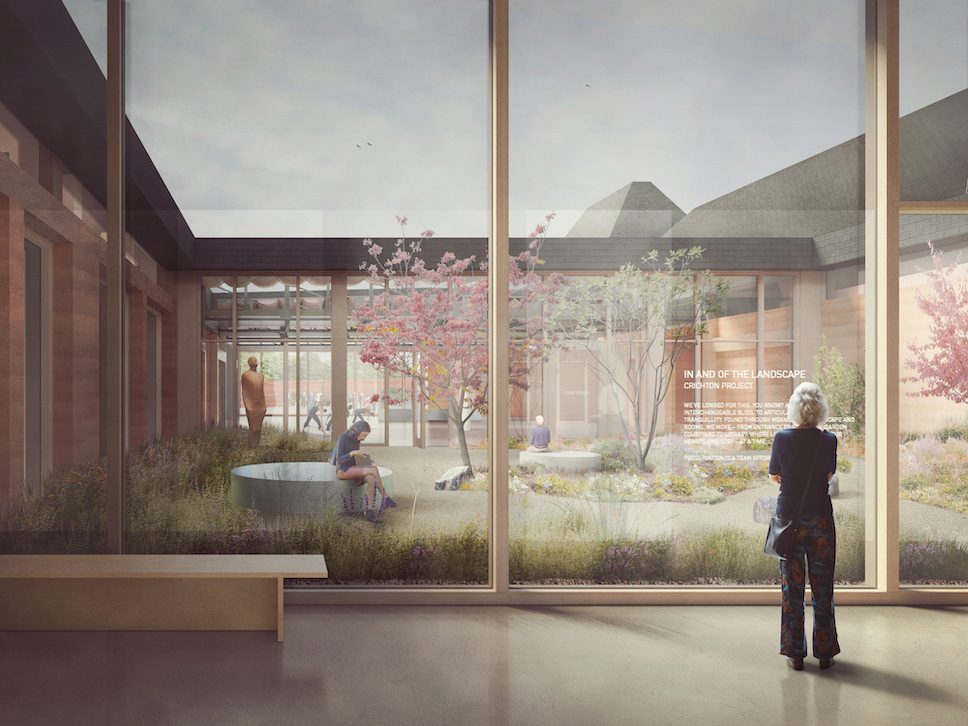 "The proposal for the cultural centre was selected for its significant contribution to health and wellbeing, as well as an unquestionable approach to sustainability based on retrofit and repurpose, incorporating natural materials and establishing a strong engagement with landscape," explains Darren Wilson, lead architect at White Arkitekter.
With a considered approach to materiality, the construction of the building will be based on low carbon, natural, and locally available materials. New rammed earth walls made using local soils will ground the building in its surroundings, and pigments of local sandstone and crushed red bricks from the existing building make sure materials are not wasted.
Architectural features, such as the new pitched roof forms clad with dark grey slate tiles, give a nod to the family of decorative gables recognised throughout the Estate.
"Building on a legacy of therapy gardens, and central to our concept, is the connection of people to place," adds Michael Dougall, director at O'DonnellBrown Architects. "Our proposal seeks to place nature and wellbeing at the heart of the building. Built from and into the earth, balanced with a series of gardens and courtyards, it allows you to meander from building to space, always with views to landscape and nature."
"We are looking forward to widening this collaboration with the involvement of the Crichton Trust and the people who work, visit and study within the inspiring context of The Crichton Estate – we can't wait to get going," Micheal Dougall enthuses.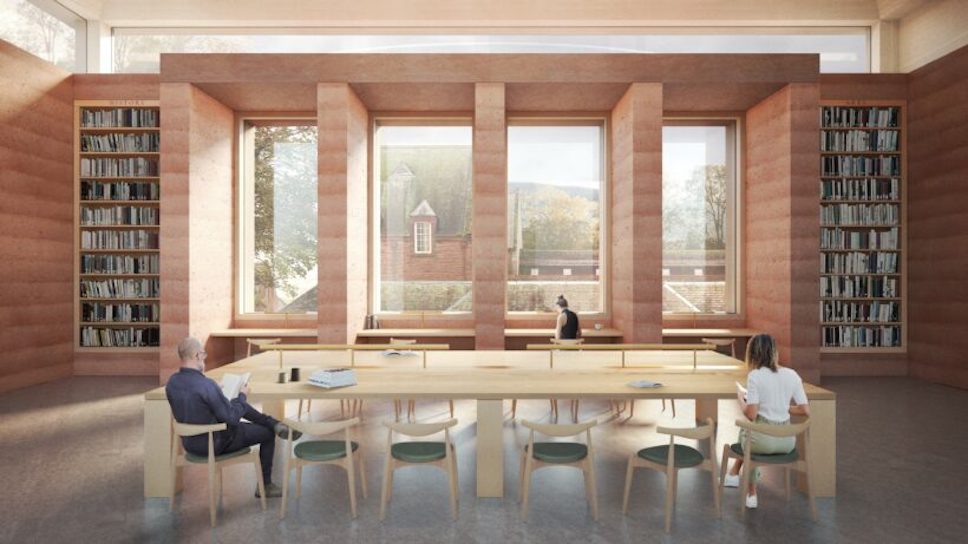 Visualisations by Axson Office.
Read more about The Crichton Project unveiled by RIAS Consultancy.
Keep up to date with all the latest architecture news on enki, including the unveiling of a design by Haptic Architects and Oslo-based PIR2 for a new school and cultural centre on the site of Norway's first airport.
Also, check out ZOË Amsterdam, a new future-proof and climate-adaptive apartment complex for a new green neighbourhood in the Sluisbuurt area.