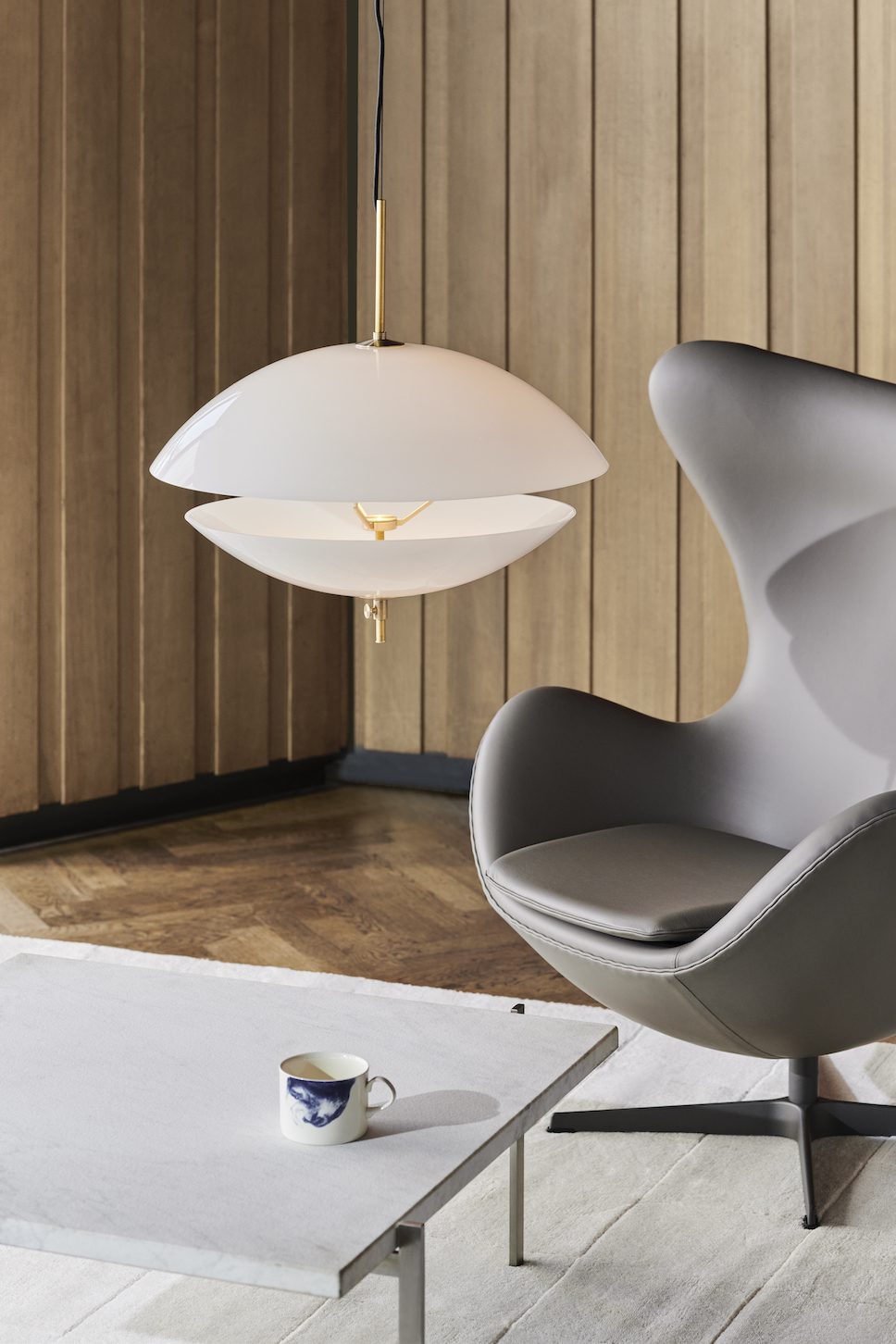 The Clam pendant light has been revealed as one of the new and beautiful, design-inspired autumn launches at Fritz Hansen. The openable, seashell-shaped pendant features two large mouth-blown opal glass shades that will beautifully diffuse light around any room.
The symmetrical style takes its cue and inspiration from natural seashells. In the same way that an oyster hides its pearl, the Clam pendant light can open and close to 'hide' its inner light.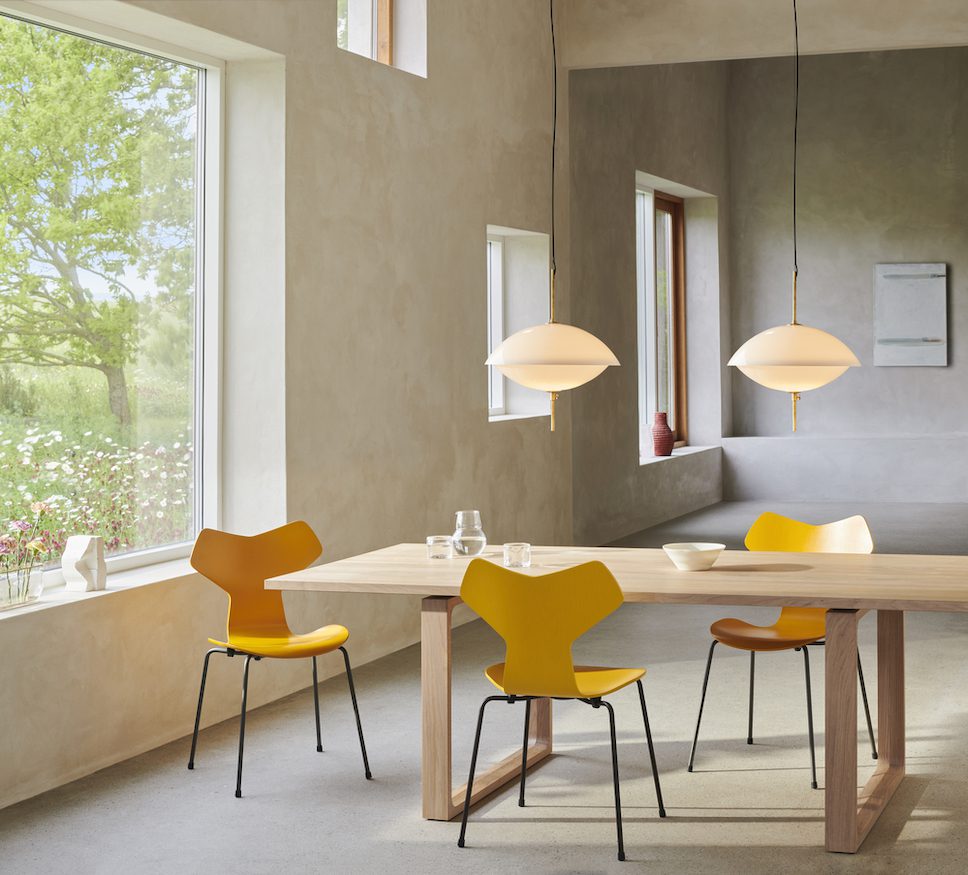 An internal diffuser creates soft, glare-free light that will create a warm and welcoming ambience. A small, brass knob can be turned by hand to open and close the lower shade, adjusting light, mood and styling. The idea is you can tailor the lighting to create the atmosphere you desire, whether you are sitting down for a quiet moment to read a book, or you want to set the tone for an intimate dinner.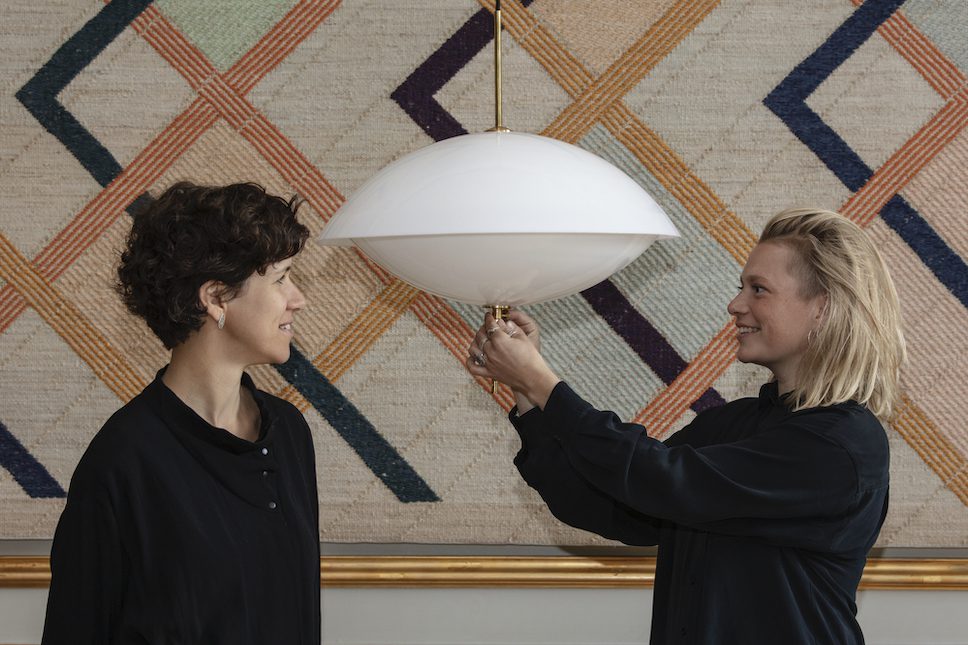 "This pendant by young, Danish design duo Ahm & Lund is really a characteristic design that is technically complex but looks very simple and elegant," says Christian Andresen, Design and Brand Ambassador at Fritz Hansen.
Ahm & Lund is a Copenhagen-based design studio founded by designer Isabel Ahm and cabinetmaker Signe Lund. Both designer makers are passionate about creating products with deep material understanding, and are enthusiastic about aesthetic sustainability and long-lasting design.
The beautiful craftsmanship of the Clam pendant light is clear to see, and its design does all the talking. The challenge to bring the drawings and visualisations to life was in getting the size and balance to work harmoniously. "For the design to work as it was intended, two large mouth-blown shades must match symmetrically and in terms of weight – a true challenge for even the most experienced craftsmen," explain Fritz Hansen.
The Clam pendant light will be in stores from October 2021, available in two sizes.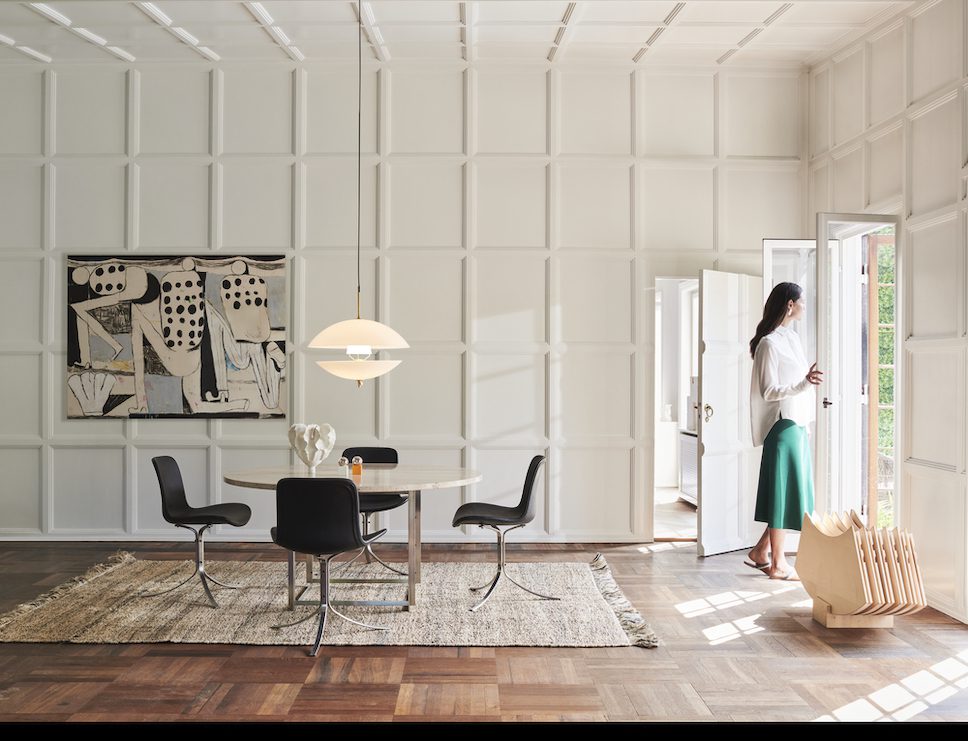 Discover more designs from the Autumn Winter collection at Fritz Hansen.
Explore more interior design stories on enki.