Located in the centre of the James Street precinct, Brisbane, Australia sits the highly-anticipated, architecturally stunning urban resort, The Calile (pronounced kal-isle).
Having recently opened its doors, the 175-room hotel beckons visitors in with warm, welcoming arms, allowing for them to discover a tropical hideaway amongst an otherwise urban setting. Behind the design is leading architects, Richards and Spence. Known and recognised internationally for designing the James Street precinct, The Calile hotel continues along the same tropical vernacular thread and brings forth a white brick design which is architecturally eye-catching and undeniably Instagrammable.
"We looked to other hot weather cities with a resort focus to inform our design… Miami, Palm Springs, Rio De Janeiro and Mexico City."
Richards and Spence Co-Director, Adrian Spence.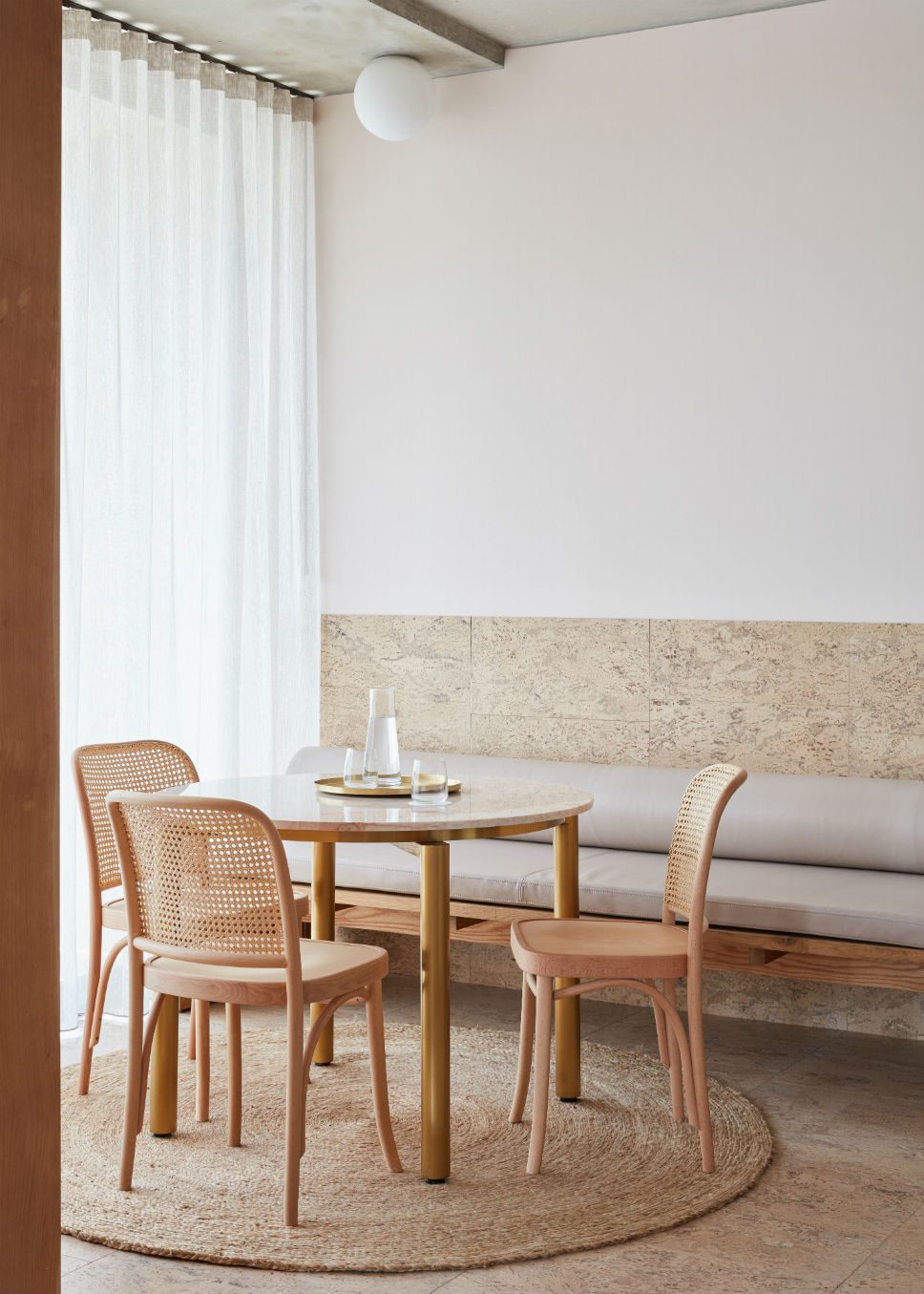 Guests can effortlessly embrace the warm Queensland climate and escape the busy everyday with the hotel's elevated pool, spacious surrounding pool deck, outdoor dining areas and relaxing cabanas and sun loungers. Not to mention taking time out one of The Calile's 175 beautifully designed guest rooms which feature a mixture of Juliette, pool-side and terrace-style balconies plus, for the more serious sun seekers, there's the hotel's two private rooftop terraces too.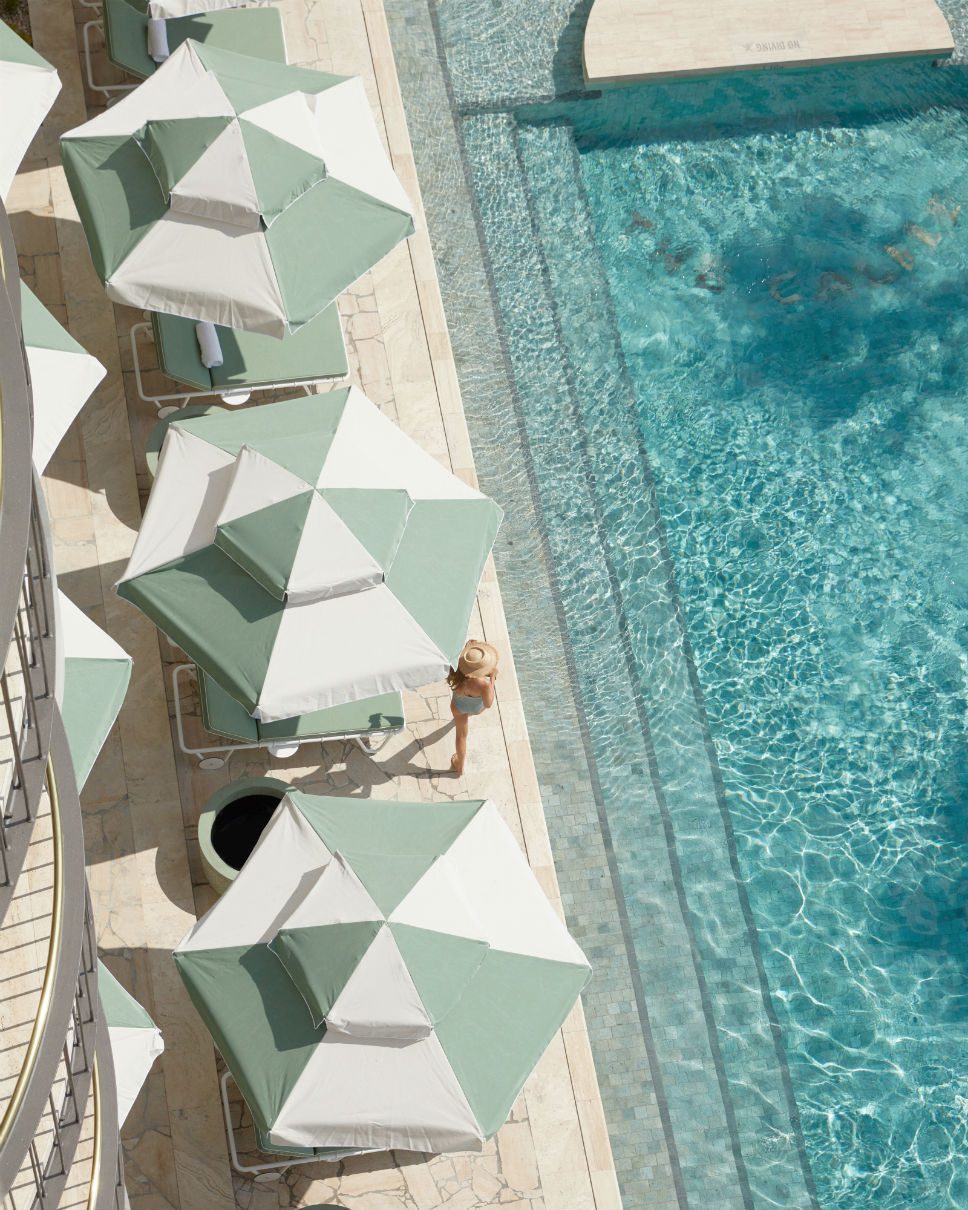 The resort concept – which is at the heart of the architects design – is further employed by Richards and Spence with the integration of an award-winning restaurant, day spa, cocktail bar and array of boutiques situated on the ground floor of the project. While appealing open-air spaces, breezeways and lift lobbies link the spaces together and cork floors and sisal matting merge into luxurious marble finishes.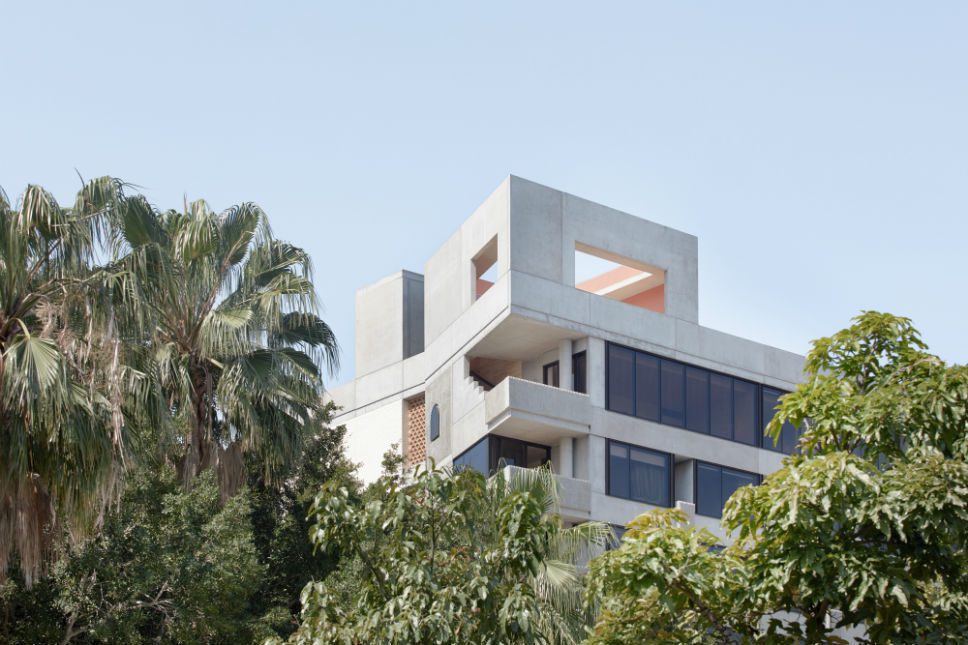 "In our opinion there is no other city-based Australian hotel conceived as a resort. City-based hotels in our country are pitched to a corporate market, focussed on the conference, rather than on the pool and the hotel's surrounds. The Calile will change that."
Discover more about staying at The Calile here.
Project notes:
Architects: Richards and Spence
Photography: Sean Fennessy