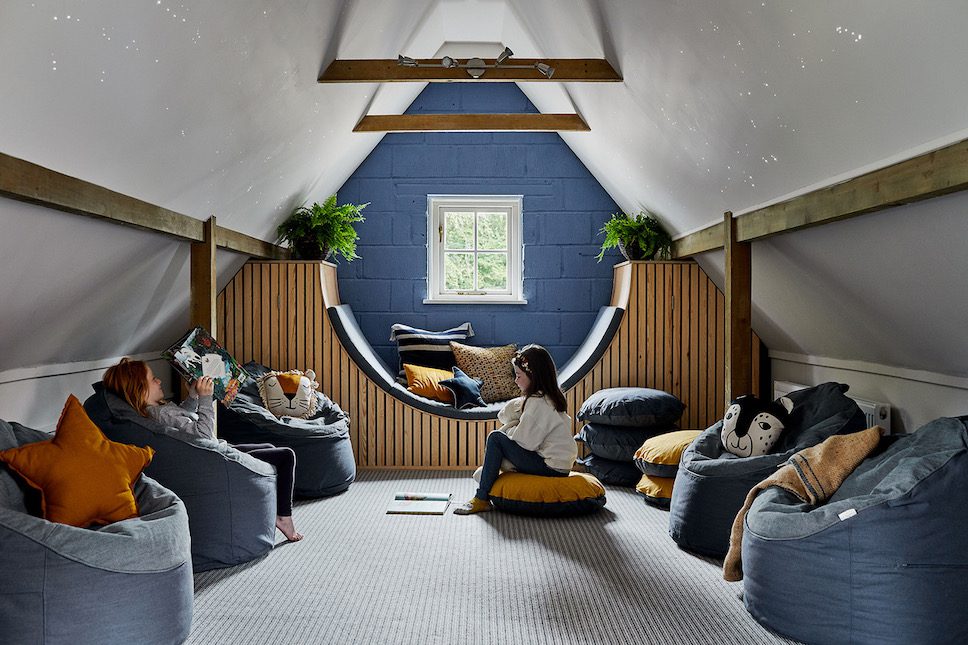 Using recycled plastic bottles and plant-based materials, The Big Beanbag Company has created an eco-friendly beanbag that is fully compostable.
With the aim to help remove single-use plastics, founders David Crawford and Lucy Farmer decided to find an alternative to polystyrene beads that are harmful to the environment. They have created a 'green' bean bag covered in a cotton weave fabric and filled with plant-based, compostable beads which are not only CO2 neutral but child and pet friendly too.
We took the opportunity to talk to David, co-founder of The Beanbag Company, about how this sustainable alternative can positively impact our environment, and he explains how the renewable beanbags are made and why they never need to be thrown away.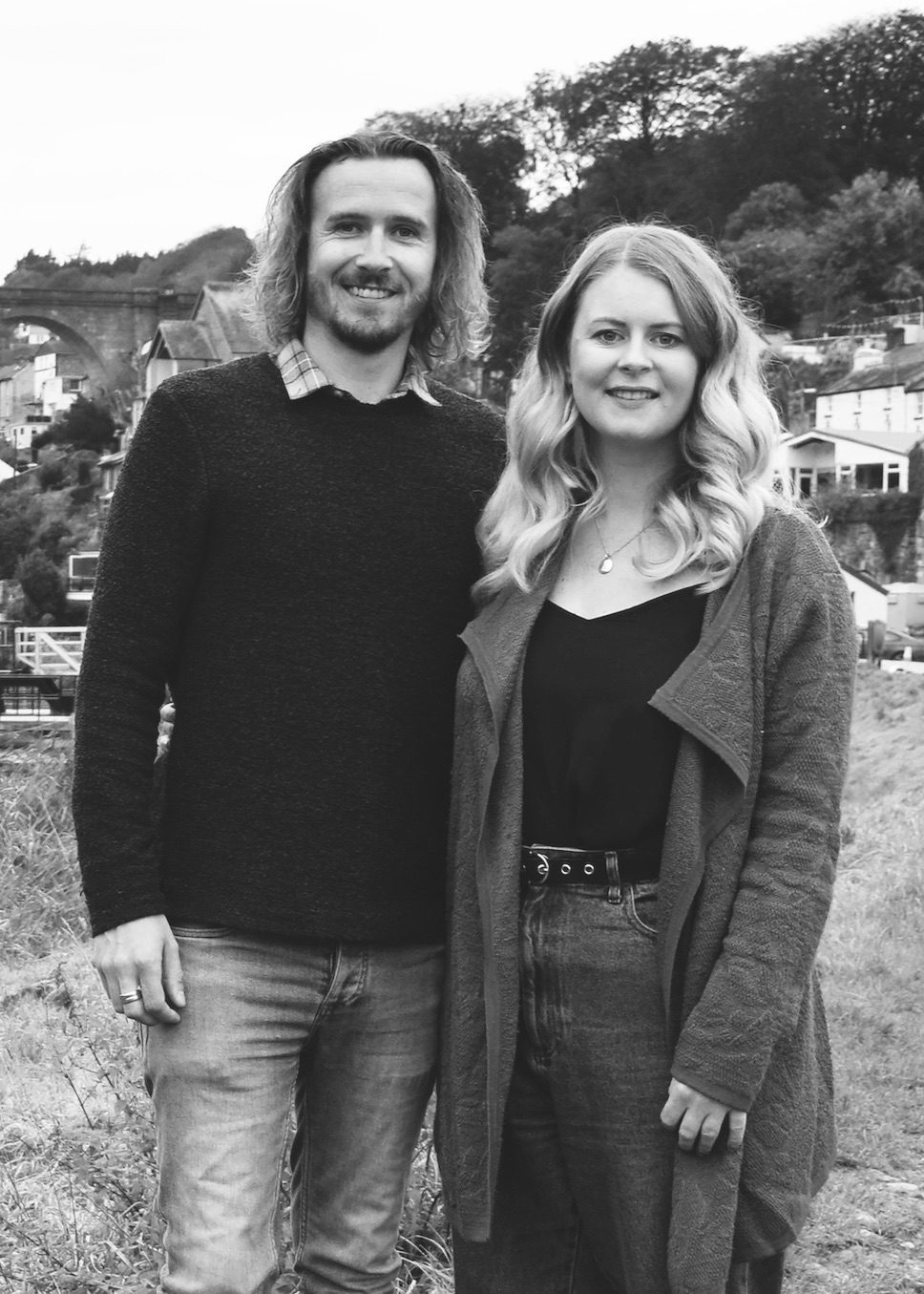 What inspired you to set up The Big Beanbag Company?
It all began back in 2017 when Lucy and I were looking to purchase a refill for a beanbag we had. The beanbag looked rather sad and flat, yet the only options we could find to top it up were all polystyrene. As self-confessed eco-warriors who highly value the nature that surrounds our home in the South West of the UK, we were both ripping our hair out at the lack of alternatives to plastic and polystyrene.
Keen to find better choices, we started doing our own research. Utilising Lucy's expertise in textiles and design, I challenged her to create a new and more sustainable model. We came up with a prototype for a greener alternative, one that wouldn't cost the earth or its inhabitants in its pursuit for comfort.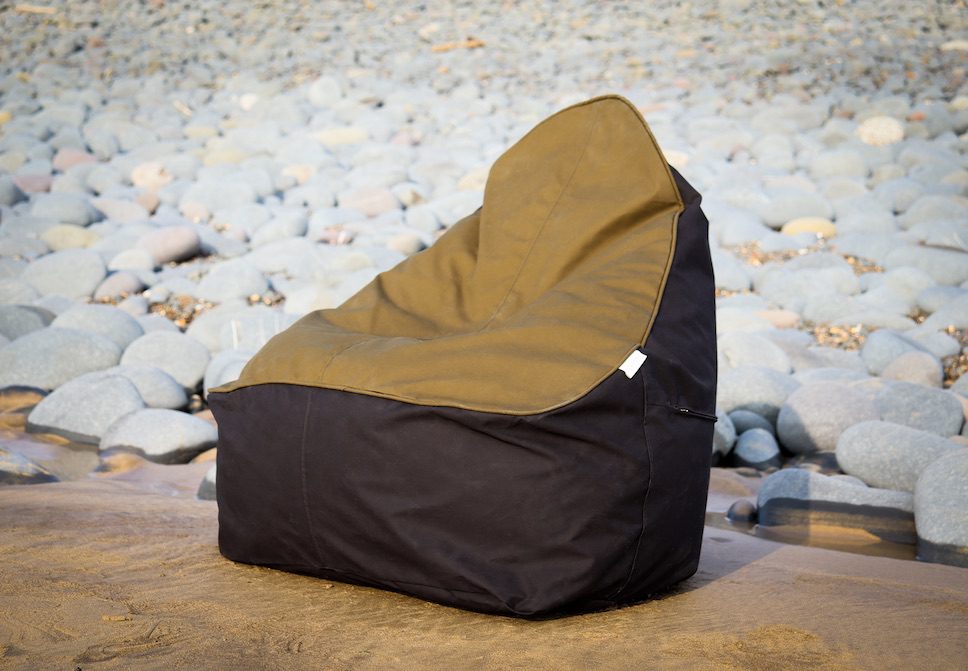 What makes your beanbags a sustainable choice over standard beanbags?
We're only a small Cornish business, but we are passionate about removing single use plastic wherever possible. Unlike most other beanbag companies, our products aren't filled with harmful styrofoam, polystyrene, or plastic. Instead, we use BioFoam beads, a fully compostable and non-toxic biopolymer that's made from plants. What's more, the threads used to stitch each product together are made from recycled plastic bottles, the fabric is 100% cotton which can be recycled or reused, and the strong zip can be repurposed.
Polystyrene is known for damaging our planet, once created it can exist for hundreds of years. Typically used to fill beanbags, it can end up in landfill or in our seas, where it floats on the water being ingested by wildlife. Therefore, actively removing polystyrene from the production of our beanbags has a profound positive impact on our environment.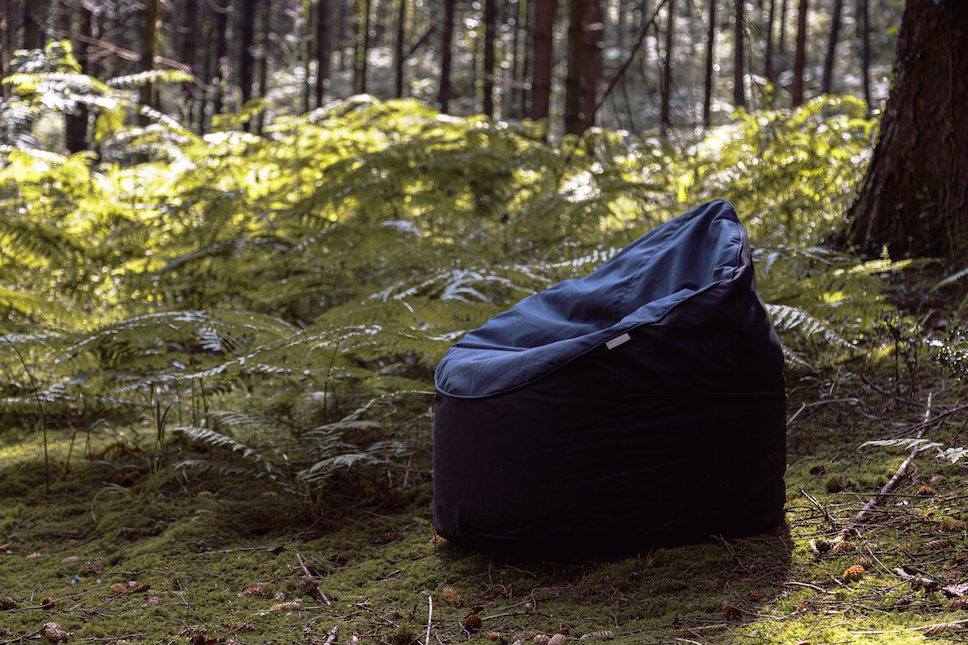 Can you explain the process behind the making of the beanbags?
We make each of our beanbags by hand, at our small workshop in Callington, Cornwall. Lucy leads our small team of skilled seamstresses, and together they craft the beanbags ensuring that they are only of the highest quality. The Cornish countryside and coast that surrounds us is a great reminder of why we do what we do, if we can do something to help protect nature then we can all continue to enjoy it.
Our 'magic beans' are made in the Netherlands and our fabrics are sourced from UK based suppliers, but to be as green as possible we purchase everything in large quantities to minimise the transport. We try to get as much locally as possible – we even source the wool we use to tie our tags onto our products with from neighbouring Dartmoor.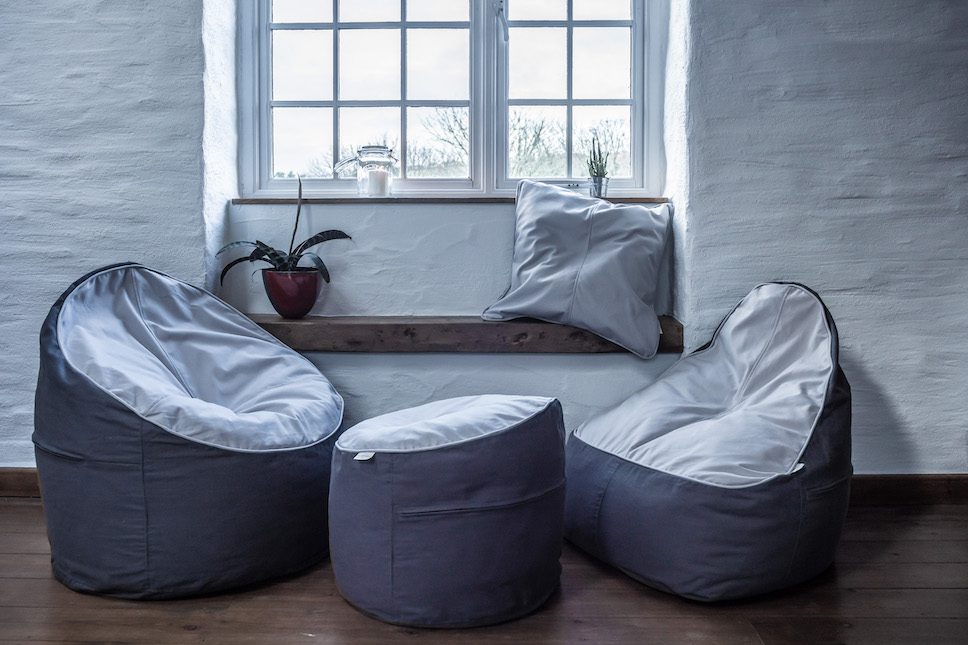 How long will a beanbag last and what do you do with it when you want to throw it away?
If well-looked after, they really can last a lifetime. Our covers are easy to care for, as they are either machine-wash safe or can be wiped down with a wet cloth. If a cover did start to look tired, we have replacement covers available. We even offer a discount if the old cover can be returned. All returned covers and any fabric scraps we have are then collected and effectively repurposed by a company who recycle fabrics.
Though plant-based, our BioFoam filling is surprisingly robust, so it takes a long time before it noticeably compacts within the beanbags. This means that it often takes a couple of years before customers feel they need to top-up their beanbags. Luckily, we offer BioFoam as convenient refills too. This provides people with the opportunity to top-up any existing beanbag (not just our products) with an environmentally friendly polystyrene alternative. What's more, should you choose to make or buy your own beanbag cover, you can fill it with our larger bags of refills.
If someone decides they no longer want their beanbag, we offer a service whereby they can return them to us to be responsibly disposed of. The BioFoam filling has to be hot bin composted, so should a customer not have access to this, they just need to arrange for it to be returned to us and we will sort the rest!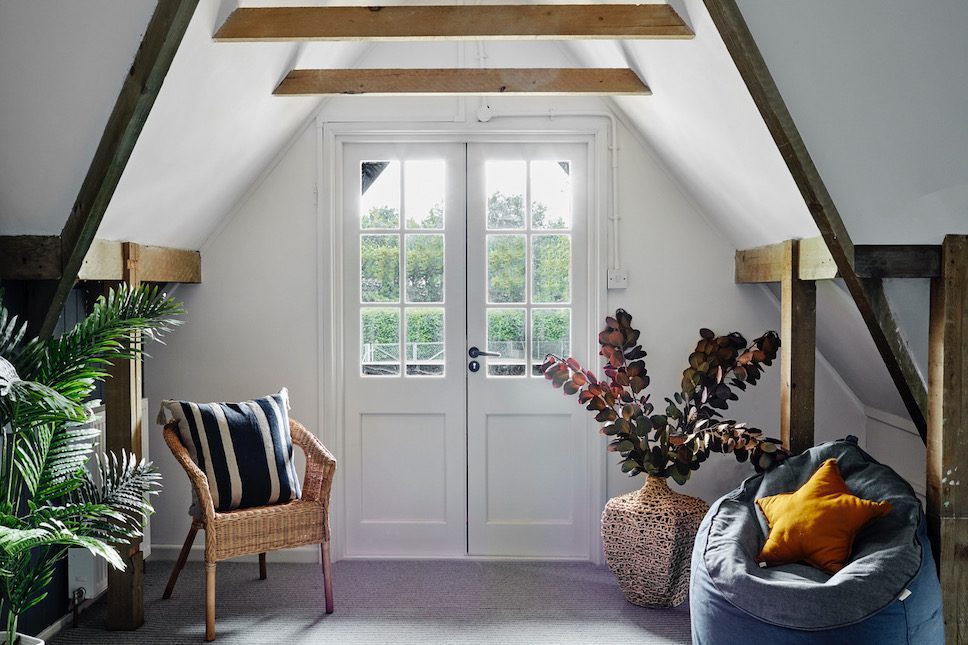 Take a look at the full range of eco-friendly beanbag designs from The Big Beanbag Company.
Read more sustainability and design news on enki.