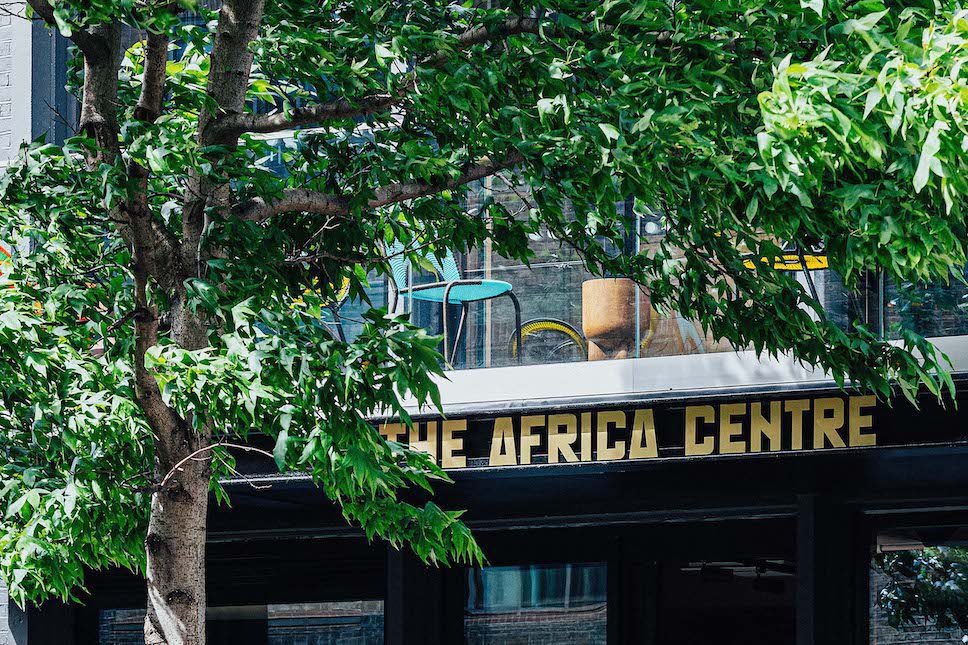 Transforming a 1960s office block into a cultural institution, architecture studio Freehaus has designed The Africa Centre with heritage and community in mind.
Six decades after it first opened its doors in Covent Garden as a hub for Africans in London, the centre is reimagined as an 'embassy of optimism' in its new Southwark location. Freehaus co-founders Jonathan Hagos and Tom Bell were inspired to take on this multi-faceted project, and after winning the competition to lead the design in 2019 they set about creating a forward-looking space.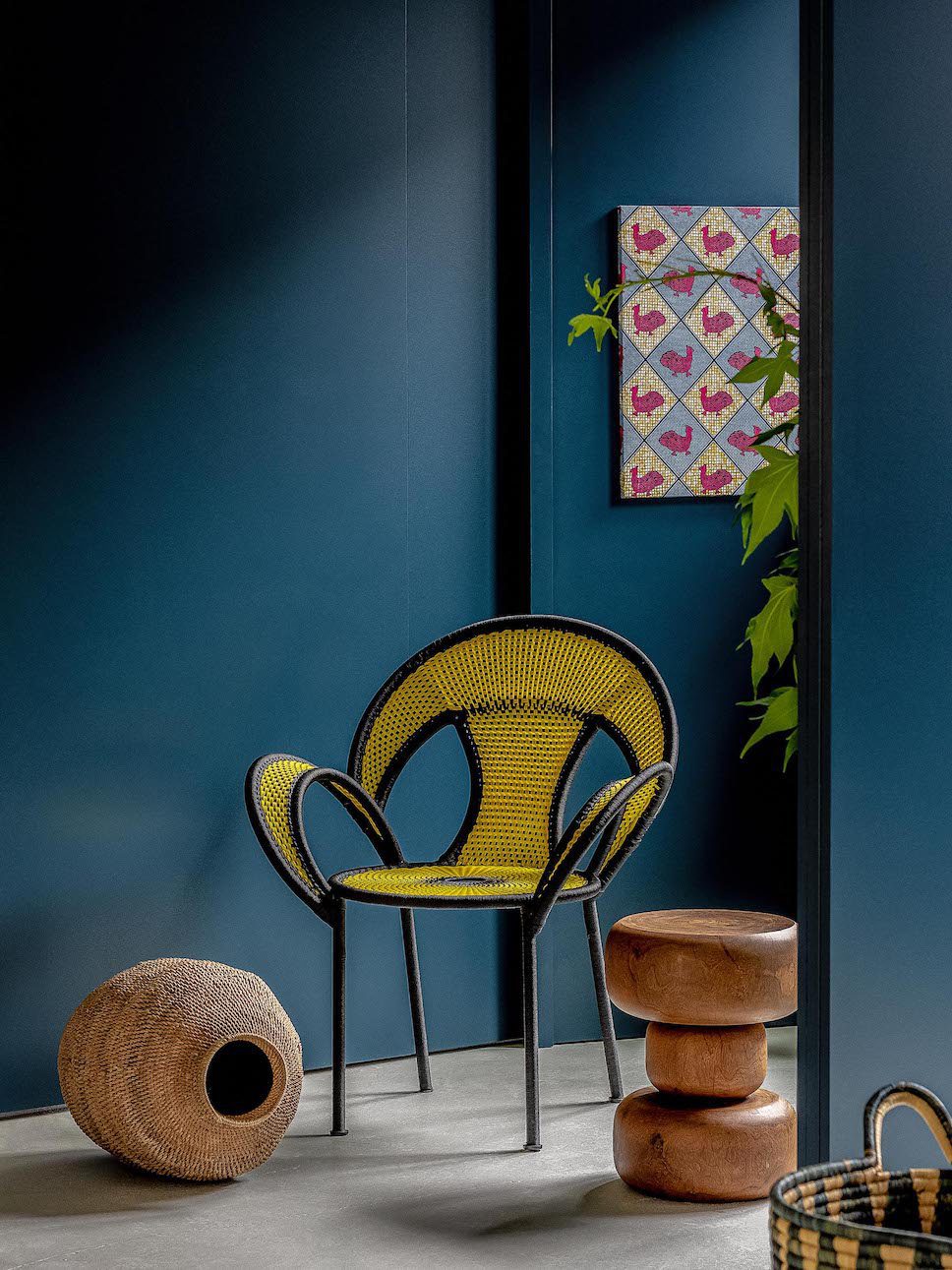 Set inside what used to be a conventional office building, the centre has been reconfigured with a strong sense of identity. Freehaus worked with the existing grain of the building, and closely collaborated with structural engineers Price and Myers to open up the lower floors to create more dynamic spaces. The statement black façade features expansive glazing and generous terraces to open it up and offer an inviting appearance.
For the interior design, rather than focusing on specific motifs and patterns, Freehaus looked to identify key areas and themes that reflect shared traditions. "Given the breadth of diversity on the continent and among the diaspora, we were keen to avoid stereotypes and well-trodden aesthetic tropes," explained Jonathan Hagos, co-director, Freehaus.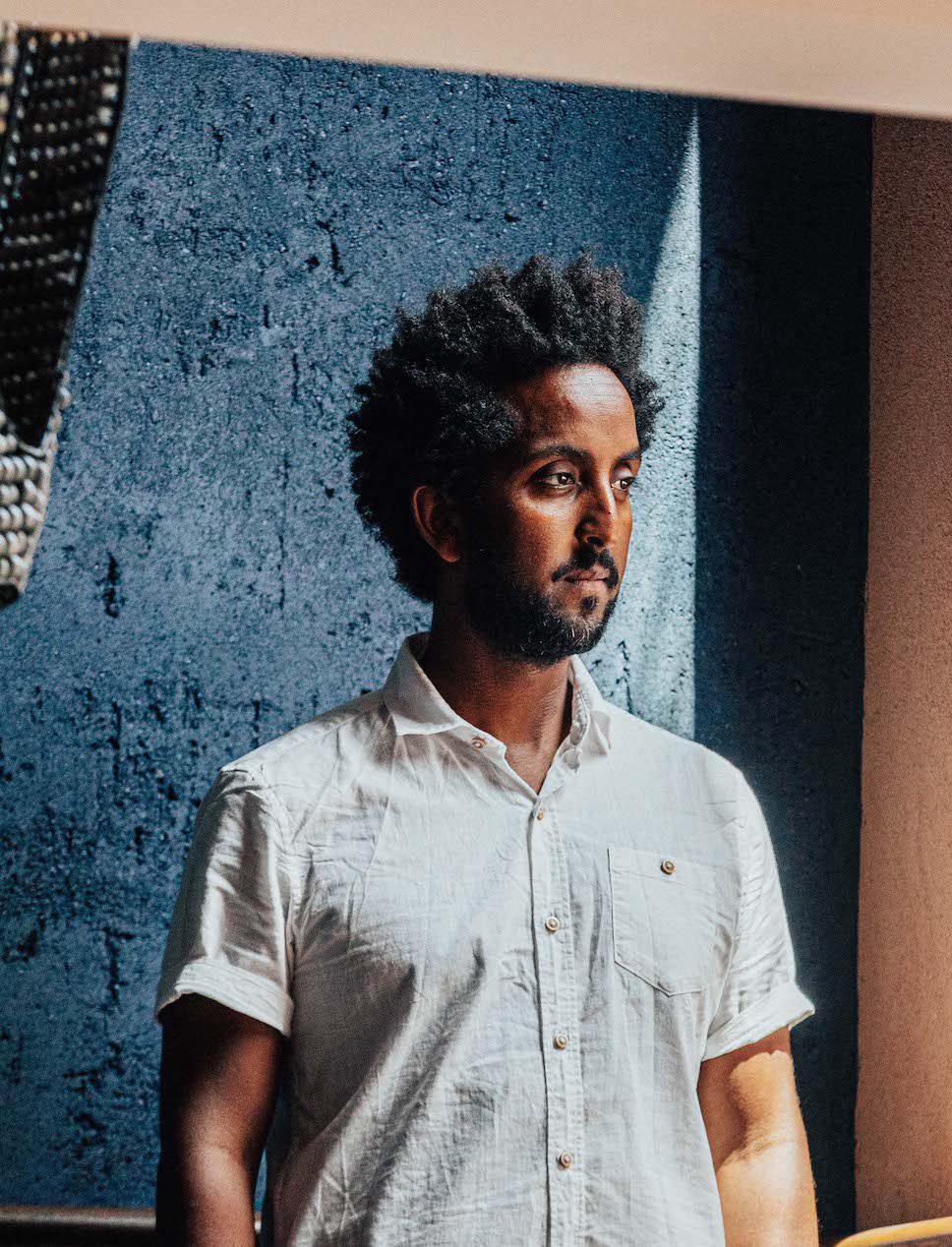 "At the same time, we wanted to avoid continent-sweeping generalisations. 'Africa isn't a country' is a familiar response, often born of frustration at the dismissal understanding of the breadth in peoples, cultures and traditions that span the African continent. We wanted to turn this misnomer into a strength and envisage what an embassy for a continent might look like in the 21st century; a space that demonstrates what connects us and binds us to one another, while celebrating the dynamism of the continent," added Hagos.
In the same way the centre is conceived as a beacon of Pan-African culture, the project was also the result of a several collaborations, as Freehaus teamed up with interior design Tola Ojuolape, art curator Alexia Walker, and brand designer Mam'gobozi Design Factory. Together they've worked on bringing the interiors to life, choosing rich and layered textures, working across different scales, and sourcing furniture and accessories from across the African continent.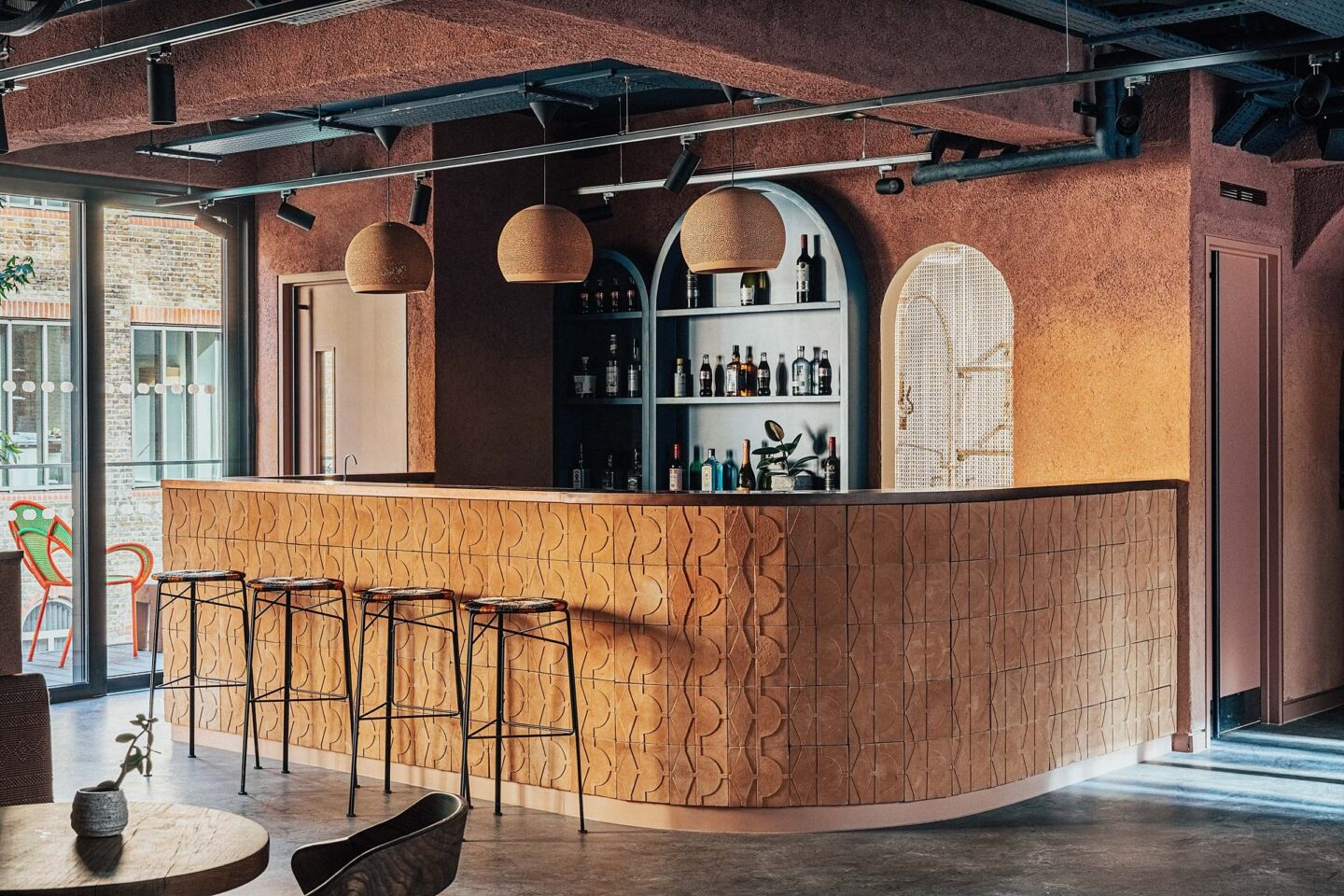 The work of Burkinabé architect Francis Kére and Atelier Masōmī's Hikma religious and secular complex in Dandaji, Niger, both served as strong departure points for Freehaus's architectural approach. The extensive research for this project also drew them to the work of David Adjaye in creating cultural institutions for Black and Afro-centric organisations.
Spanning across six floors, the reconfigured building hosts a café and restaurant on the ground floor, a bar upstairs, a multifunctional gallery and event space on the second floor, and an education and digital hub too. Co-director Tom Bell's insights as a Passivhaus-certified architect have aided this retrofit project which is inherently more carbon efficient than a new build.
"From the outset, The Africa Centre has followed the environmental principles outlined by Julie's Bicycle, the London non-profit initiative that works with the arts and culture sector to tackle climate crisis and embed sustainable practices," Bell explained. "We must also recognise that sustainability isn't just carbon related. Building sustainable communities and promoting social value are equally important to society," he concludes.
The opening of the Africa Centre is being celebrated with a variety of events, and the first exhibition in the second-floor gallery space will be the debut solo show of Uganda-based Tanzanian visual artist Sungi Mlengeya (pictured below). The monochromatic acrylic portraits explore Blackness and womanhood and make an impact in the impressive dedicated exhibition space.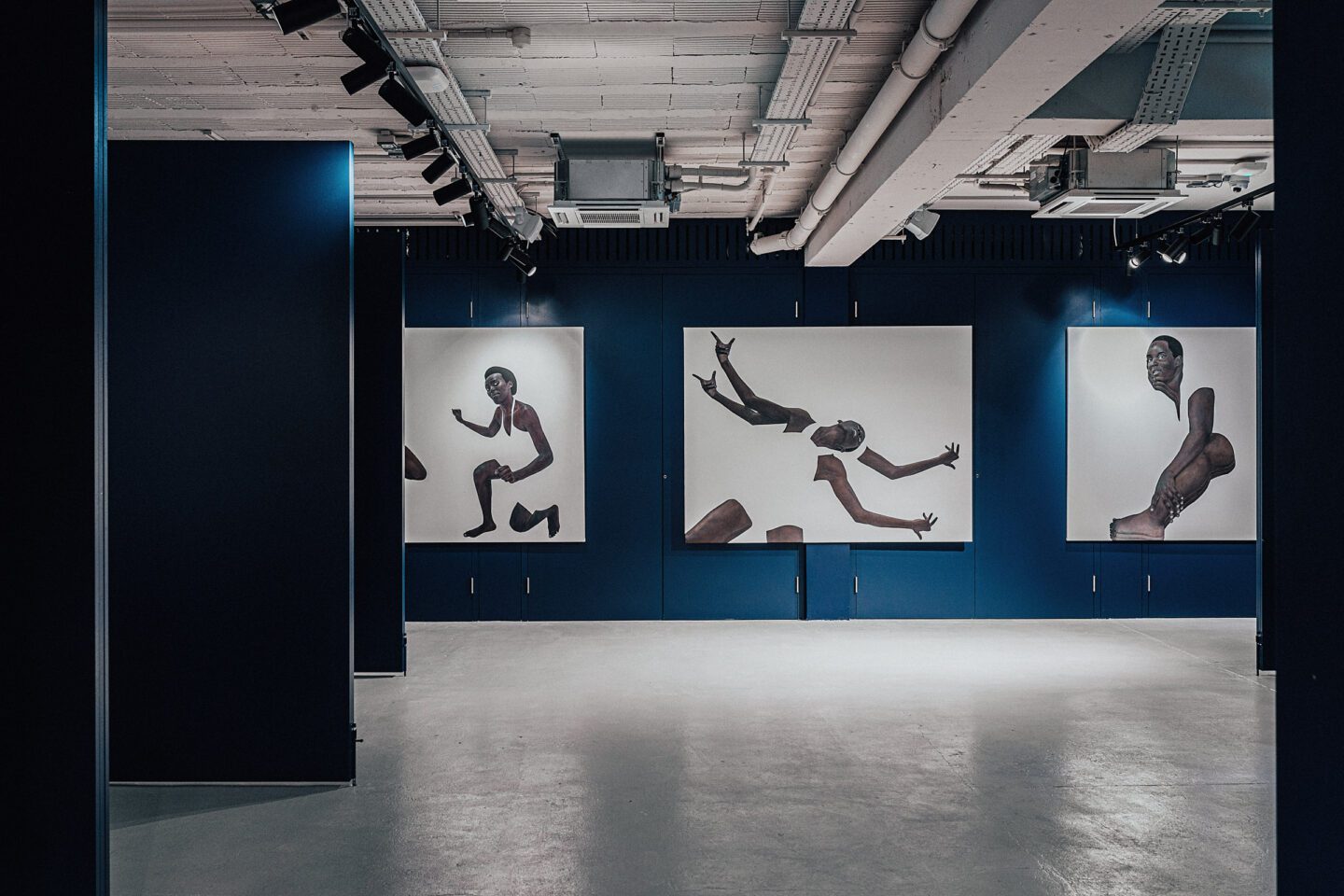 Photography by Taran Wilkhu.
Find our more about what to see and do at The Africa Centre cultural hub, and take a look at more representative building projects by Freehaus.
Discover plenty more design news on enki.