Returning to London's Business Design Centre, Surface Design Show is getting ready to welcome everyone back and showcase the best in surface material innovation.
The show will take place from 8th-10th February 2022, so be sure to put those dates in your diary. More than 100 exhibitors are already lined up, including over 25 New Talents, meaning there is plenty of inspiration guaranteed for architects and designers alike.
One of the highly anticipated and unique parts of the show is the New Talents section. This year the participants are set to display a range of sophisticated and innovative designs, from textile designs featuring augmented reality to 3d tiles of eco resin and waste materials. Many of the participants this year also show a recurring focus of using natural materials and dyes.
The 'Sense of Place' theme for Surface Design Show 2022 is focused on the goal of putting humanity and the planet's wellbeing at the heart of all decision making. This theme will be recognised throughout the show, particularly in the abundance of new product launches from the exhibitors.
Surface Spotlight is a key part of the show that provides inspiration for the designers to touch and compare the very latest material prototypes. This will bring sustainability to the forefront, where developers are looking to bring to marker an extraordinary range of materials. Surface Spotlight Live will highlight the Show's 'Sense of Place' theme and will be curated again by trend and colour expert Sally Angharad and held in Partnership with CD (UK).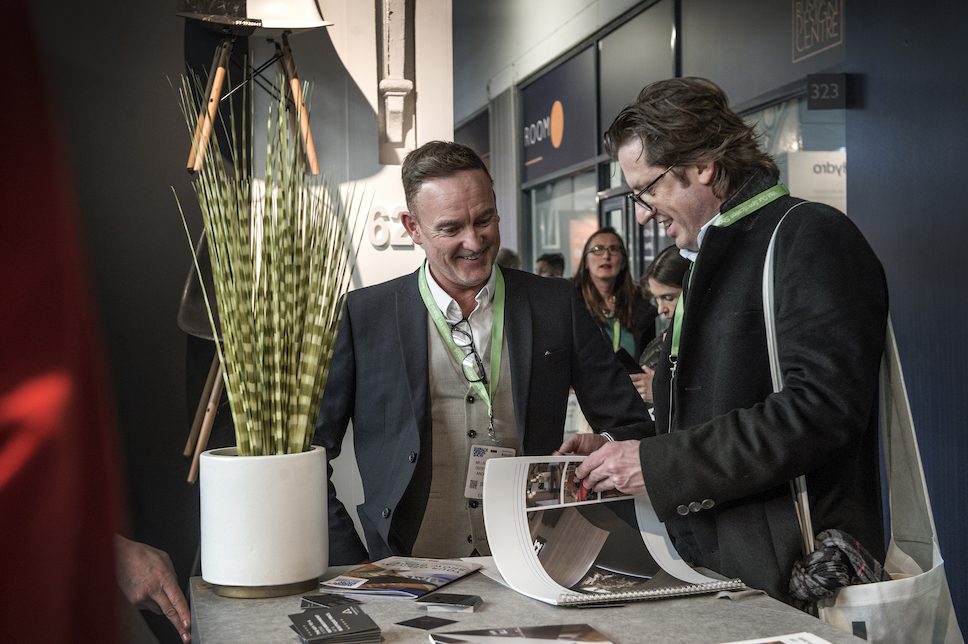 There will also be an unmissable talks programme featuring over 50 speakers from diverse design backgrounds. New for this year are the 'Legends Live' sessions, taking place on the Main Stage and involving industry leaders interviewing someone in or connected to the industry who they think of as their 'Legend'.
New for 2022 is the Architectural Photography category which will recognise the most outstanding photography achievements in architecture and interior design. Both amateur and professional photographers are invited to enter this Award.
The Surface Design Show will also host the presentation of the prestigious Surface Design Awards, recognising and rewarding the most impressive use of materials in, and on, architectural projects worldwide. Judged by some of the leading names in the industry, the 2021 edition had 107 entries spanning 15 different countries. There are 12 Awards divided into 8 different categories with an interior and exterior surface for the majority, with each project being judged on a variety of criteria including materials used, type of surface, sustainability, and aesthetic design.
You can find further information about the Surface Design Show here.