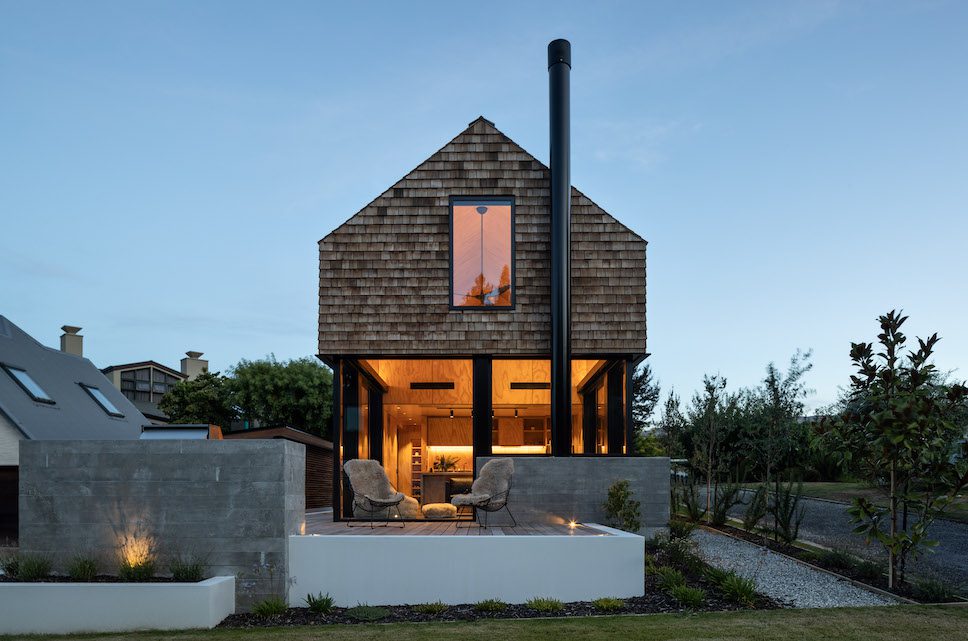 A strong Japanese aesthetic has inspired the vision for Sugi House, a small-scale holiday home by Condon Scott Architects designed to maximise passive solar gain.
The owners were on a Japanese ski trip, staying in cosy accommodation in the mountains, when they first noticed their appreciation for small, carefully designed spaces. So it was serendipitous that they should come across the Kirimoko Tiny House, a 30 square metre home by Condon Scott Architects, which led to conversations about building Sugi House in Wanaka. The idea was conceived to allow for a degree of separation on trips from their home in Singapore to visiting family on New Zealand's south island.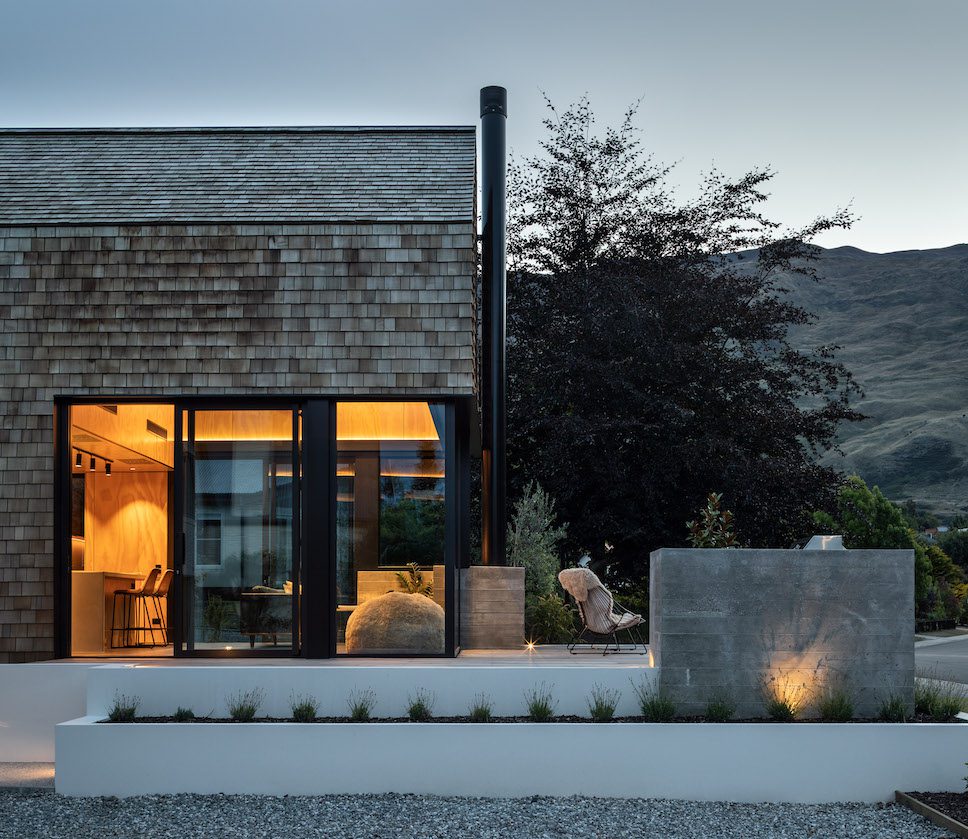 To ensure the new house would fit in with its suburban streetscape and alpine environment and make minimal impact, the architects prioritised high performance and sustainable-based principles in their design. Although not typical to the local vernacular, cedar shingles wrap the exterior of the house and tie it in with the style of the house and its natural surroundings. The building itself was made using structural insulated panels (SIPs), which were taped, sealed and wrapped in a secondary layer of building wrap plus plywood to maximise thermal efficiency.
"The house and the areas of glazing are orientated to maximise solar gain, with minimal openings on the remaining sides of the house to preserve the thermal envelope. Windows are double glazed low-emissivity glass, argon-filled and thermally broken to prevent moisture retention and heat loss," explains Barry Condon of Condon Scott Architects as he adds that some Passive House techniques were employed too. To prevent the gaze of neighbours and passersby, the southern façade of the house is free from windows.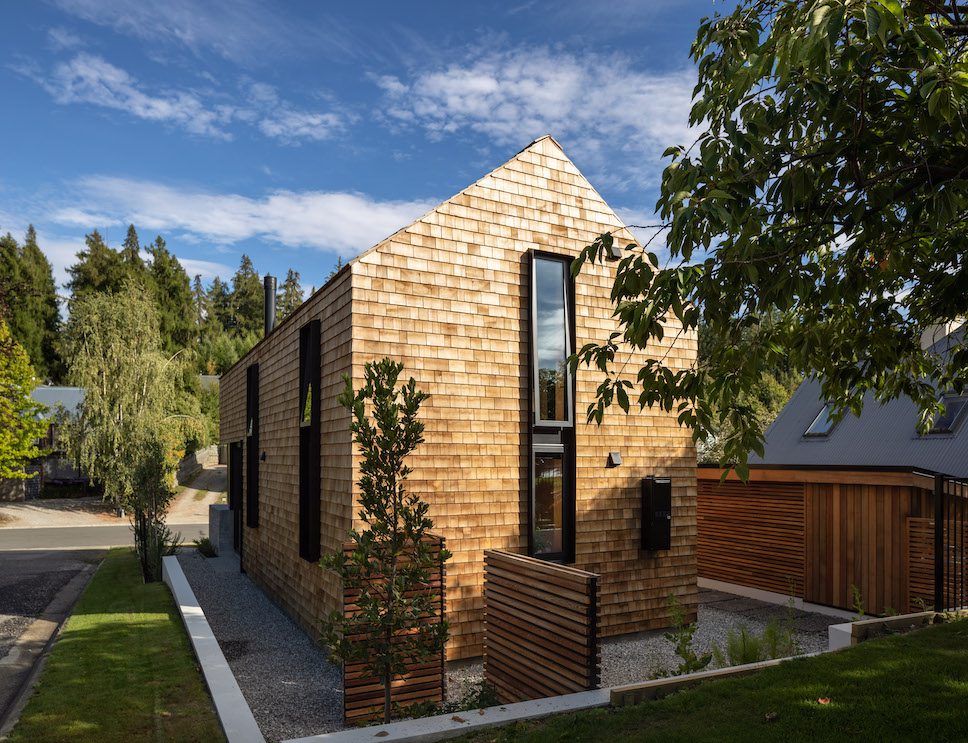 Plywood-clad walls and ceilings provide the backdrop for the pared-back interiors. The idea with the minimalist style was to not only mirror the Japanese aesthetic, but to also extend the sense of space and calm throughout the home. With its tight but carefully detailed floor plan, the 92 square-metre property is not tiny but within its gable volume it contains elements synonymous with compact living. A mezzanine level separates the kitchen and living areas from the bedrooms, and there are clever storage solutions throughout.
The lower floor contains a double-height living and kitchen space, separated from the children's bathroom and bedroom by a staircase. Upstairs is a double bedroom with and en suite and an office, and plenty of built-in storage spaces including hidden cupboards, drawers within the steps of the stairs, and shelving in the loft.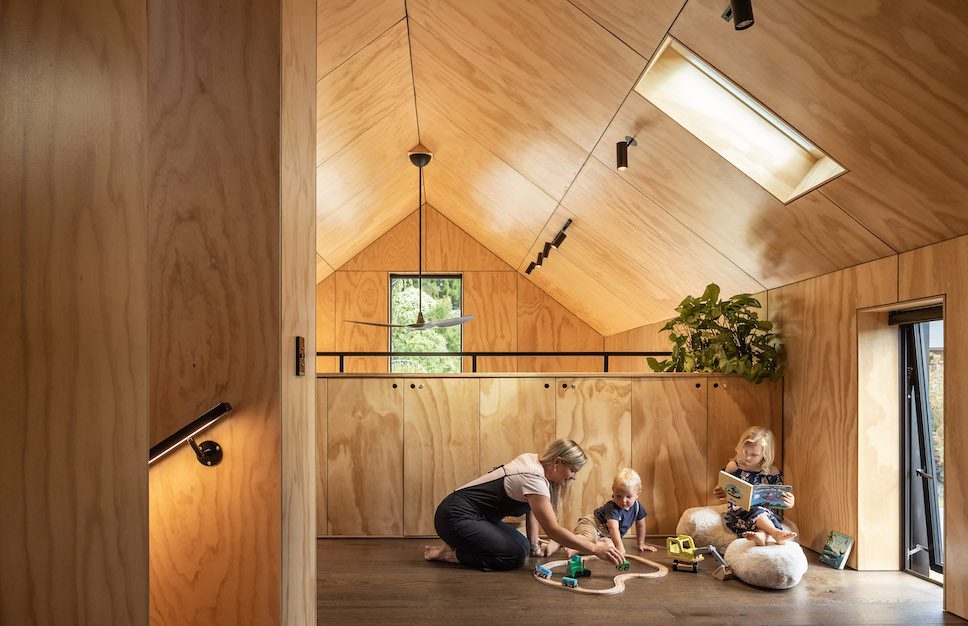 In the summer, the outdoor terrace provides a private patio area that the family can use as an extended living-dining space. Simple but effective planting runs alongside the house and can be admired from inside and out.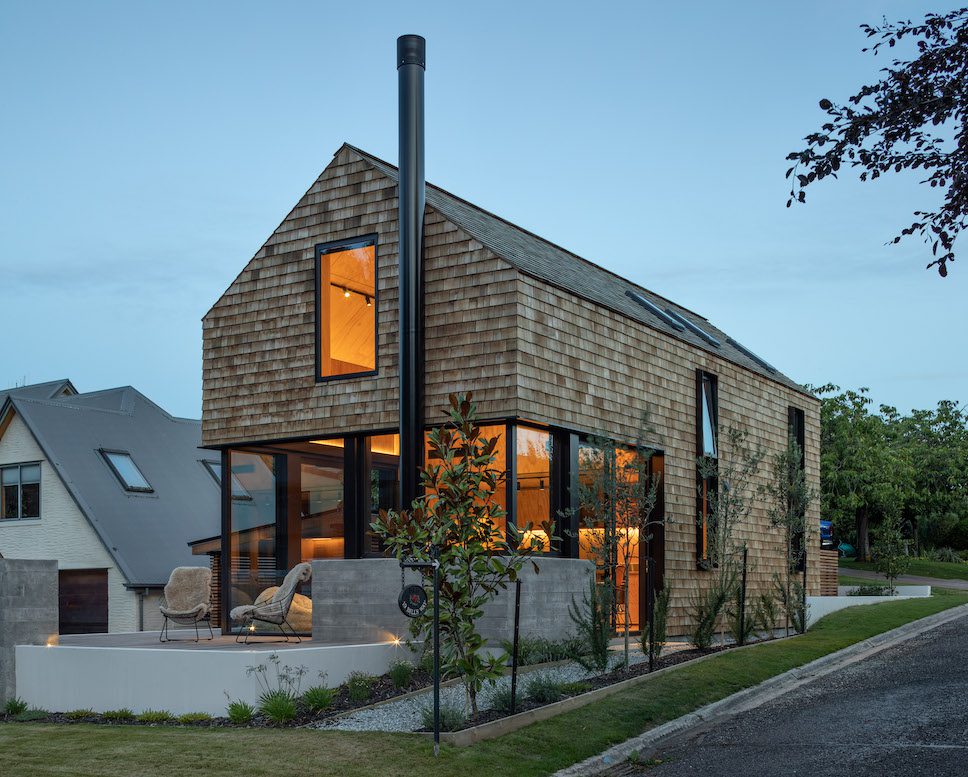 Photography by Simon Devitt.
Take a look at more projects by Condon Scott Architects.
See more architecture stories on enki.