During the COP27 climate change conference in Egypt, Stefano Boeri Architetti presented the Vertical Forest prototype, which represents a model for metropolitan reforestation.
Comprising of two tapering towers at 190 and 150 metres high, the Vertical Forest concept integrates 2,640 trees and 27,600 shrubs on the façades, combined with a system of greenhouses and hydroponic gardens. This allows plants to grow in a vertical formation, using water-based, mineral nutrient solutions in place of soil.
This model structure for a new type of architectural biodiversity is set to be built in Dubai in time for the city to host COP28 in 2023. It will add to the city's expanding skyline, but the difference is that these buildings will form the first Vertical Forest in the MENA (Middle East and North Africa) region.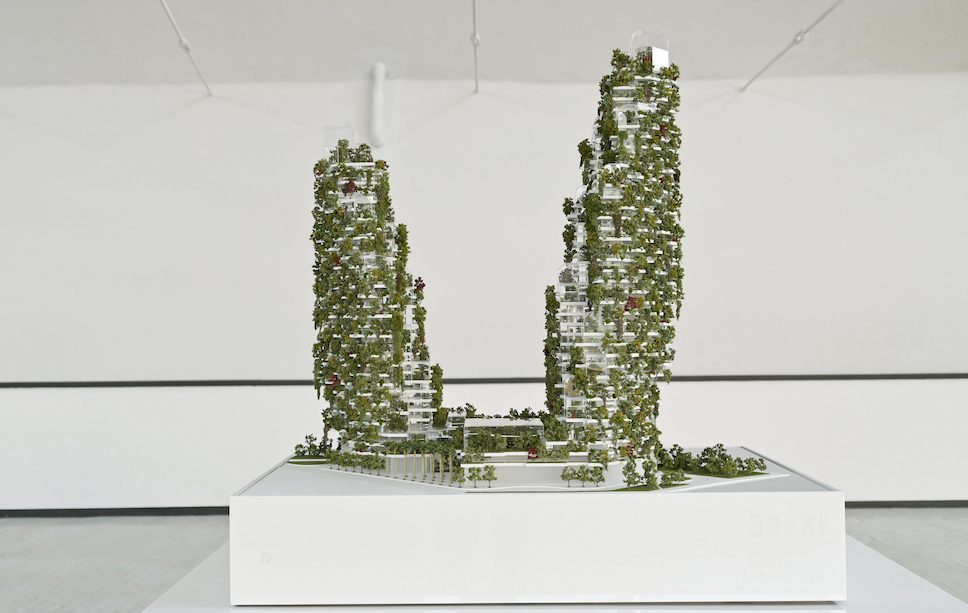 According to Stefano Boeri Architetti, the project has been commissioned by investment initiative Impact One to bring the benefits of "urban forestry" into play. These beneficial aspects include: "the absorption of fine dust particles, microclimate regulation, and reduction of the greenhouse effect, together with innovations as part of the management of the water system in arid climates and the optimisation of energy production from renewable sources."
Many considerations come into play in the design for this green building that is designed for a city surrounded by the desert. For example, the architects have placed significant attention on optimising the water cycle and waste management, and have closely looked at ensuring the sustainability of the building life cycle.
Additionally, through photovoltaic surfaces, the towers are expected to produce 5,100 kWh of clean energy, stored in a system of hydrogen batteries, aiming to power the processes linked to the building's water cycle.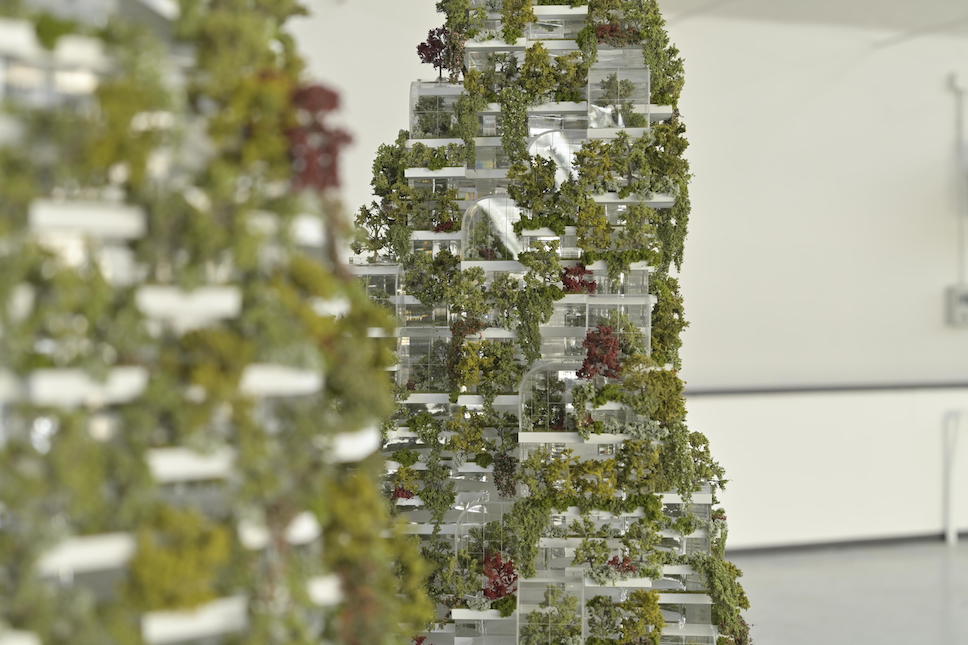 Images courtesy of Stefano Boeri Architetti.
Discover the urban forestry manifesto and more architecturally biodiverse projects by Stefano Boeri Architetti.
Read more sustainability news on enki, including the unveiling of a low carbon brick developed for the Design Museum Gent's new wing, and MAST's new Land on Water system for climate-resilient living.