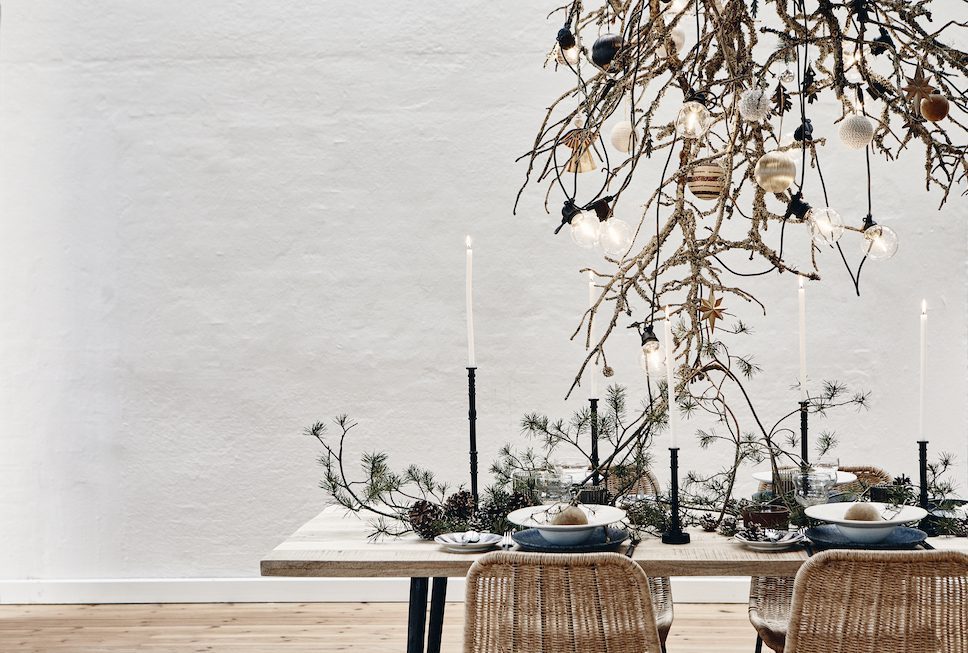 Gathering around the festive table with all the family for a delicious Christmas feast is always a memorable part of the big day. If you're entertaining you'll want to add some finesse to your place settings and decorate your table to impress, but bear in mind that there are so many beautiful ways to be more eco-conscious with your choices.
Take a look at these inspiring ideas on how to spruce up your festive table with style and sustainability in equal measure…
Styling up festive foliage
Winter provides the perfect opportunity to go on magical countryside walks where you can forage for festive foliage. Keep an eye out for pine cones, firs, and sprigs of holly, all of which can naturally style up your table without the need for buying unnecessary decorations that you only use once a year. Other handmade touches such as place settings also add a more personal touch. If you are buying baubles and other decorations, be sure to invest in pieces that you will treasure for a long time and could even pass down to future generations.
Make it everlasting
You can't go wrong with natural materials and wood is of course a popular choice with its enduring beauty and distinctive grain pattern. This year, we were very excited to see that Carl Hansen & Søn, a brand known and loved for its iconic furniture, has launched a collection ofsustainable handcrafted wooden accessories.Made from off-cuts from the company's furniture production to minimise waste, there's everything from tapas boards and wooden trays, to adorable decorations in the shape of Christmas trees that come in a choice ofoak, mahogany, and beech. Each and every design would make a timeless addition to any festive table.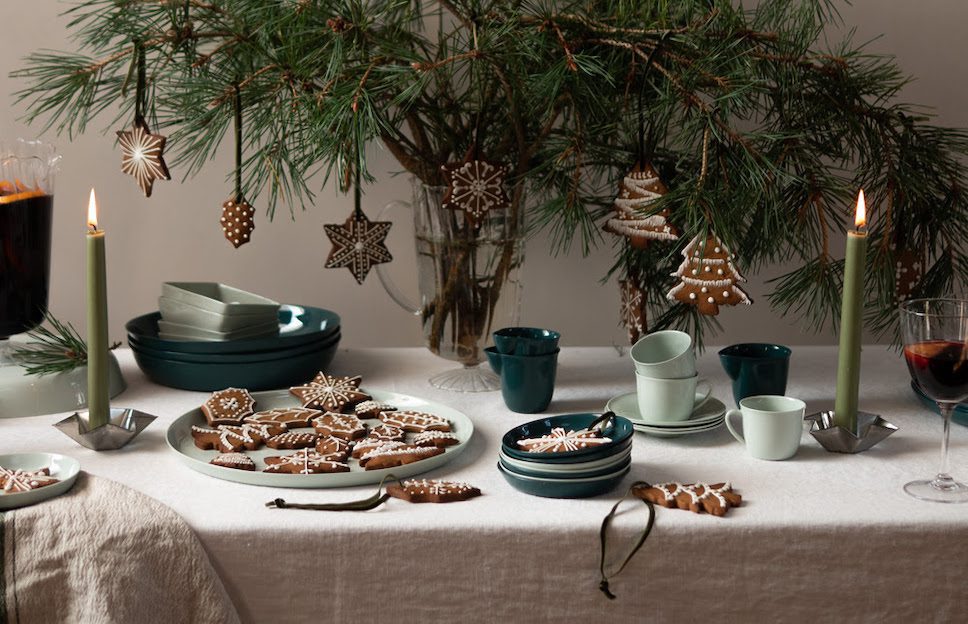 Add an artisan touch
If you're updating your tableware, it's a lovely idea to buy from local makers or small producers to support them and source some honest, handmade designs that will last. The Mid Wintering collection from Sorbet Living evokes a scene that's set for a cold winter's day gathering, where mulled wine is poured and hand-decorated, Swedish-style gingerbread adds a delicate, traditional touch. The holly and mint green porcelain tableware is complemented by the moss beeswax dinner party candles, all set upon the hand-dyed, white-fringed linen tablecloth.
All in the detail
Not everything for your festive table needs to shout Christmas, in fact a pared-back look can be more effective and provide a longer-lasting style. A neutral-coloured linen tablecloth can off set your finest tableware, and is a versatile choice that can be used all-year-round. We particularly love the Rose Collection reusable napkins by British designer Tori Murphy – they're woven and handmade in England and the detailed floral design has been inspired by an artistic oil painting. Reusable napkins are one of the easiest zero waste swaps you can make at home, and they can be just as beautiful as they are practical.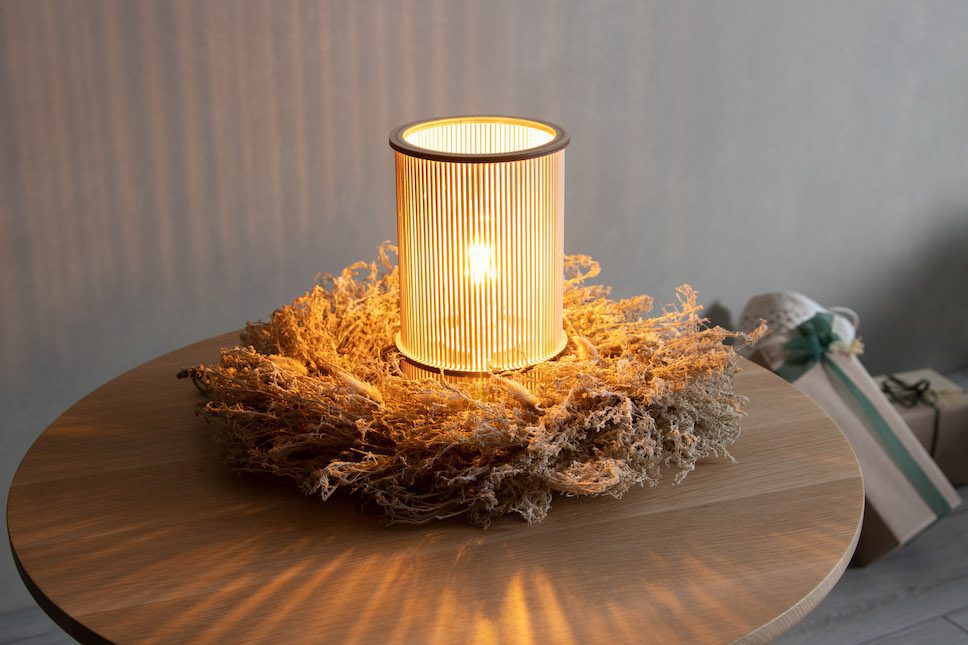 Give the gift of light
Remember that extravagance isn't always needed to make a big impression, a lot of the time it is the small and thoughtful details that we are most likely to remember. What makes the Artus Table Light by designer-maker Tom Raffield so special is the way its laser-cut design creates kaleidoscopic-like shadows with the warm light radiating from an exposed filament bulb. Each lamp is individually handmade and finished from sustainably sourced wood in the Cornwall workshop.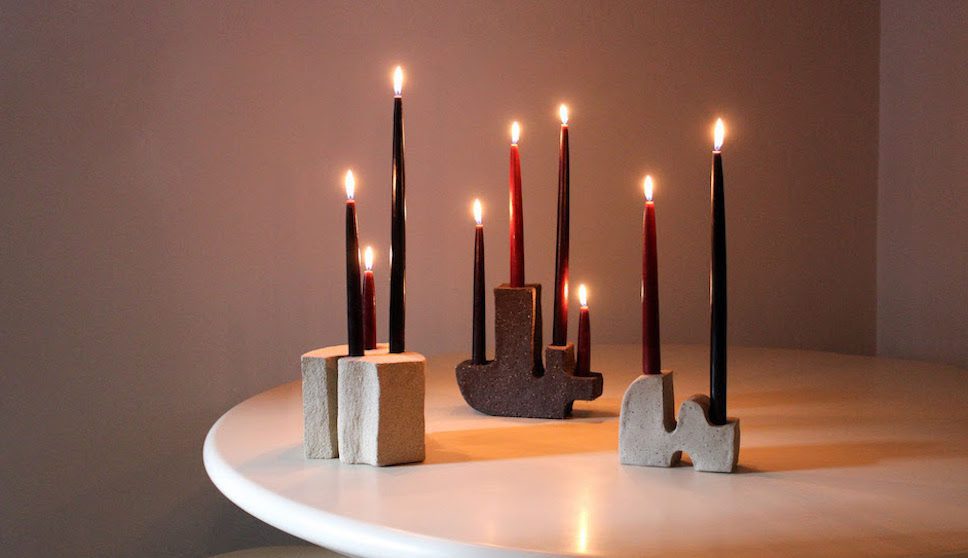 Take a look at our Meet the Maker interview with Bonnisa Moore from Afton by Palm where she reveals her Christmas traditions and tells us about the inspiration behind her handmade clay designs.