Celebrated throughout the industry for their exclusive kitchens, modern interpretation, sublime quality and attention to detail, Minotti Cucine are quite the design force to be reckoned with. Their latest arrival, a unique brushed brass, marble and smoked mirror kitchen – newly installed in Milan – is an example of the acclaimed brand's highly celebrated and recognised signature style.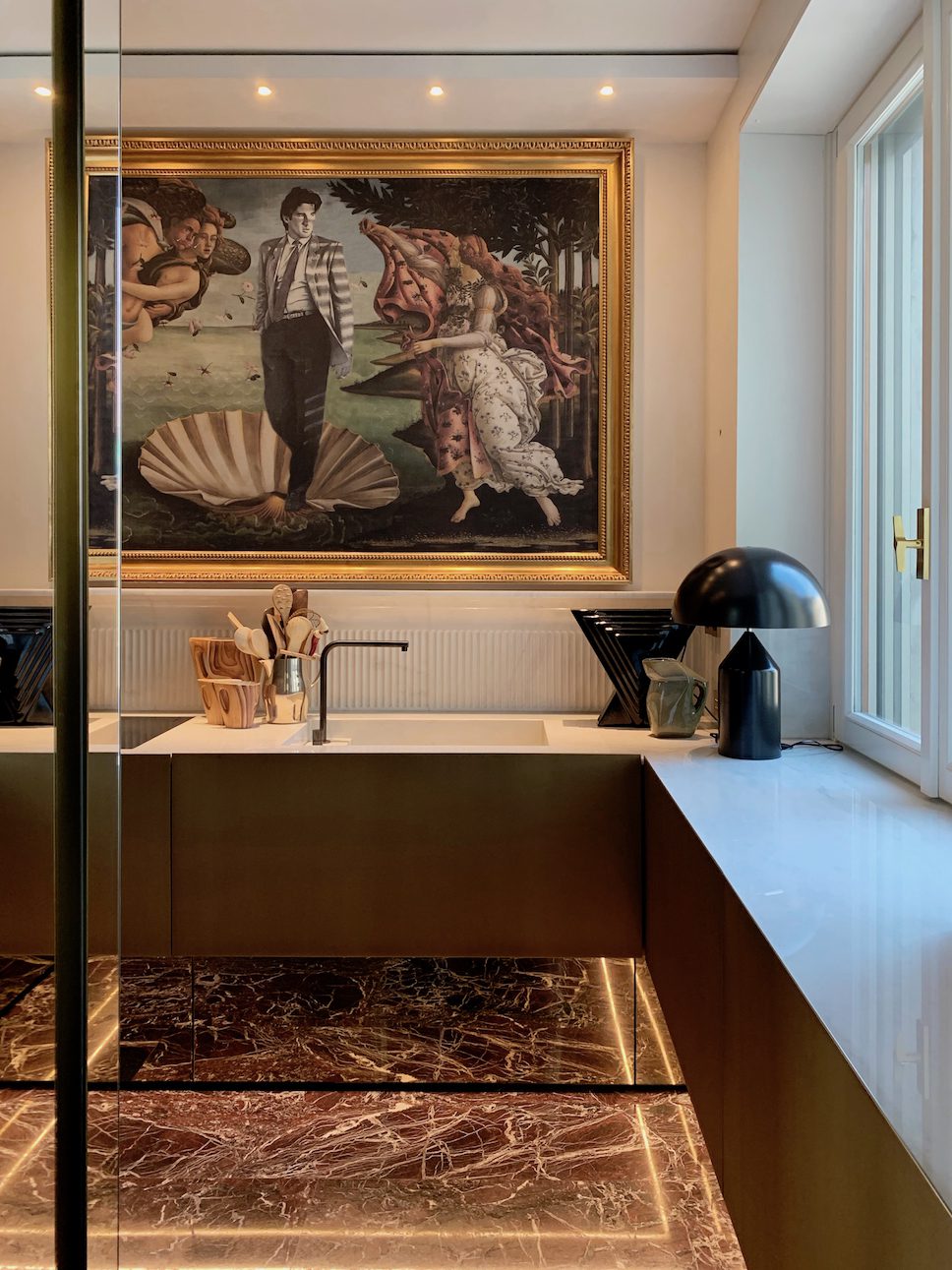 Designed to be forever timeless, this latest design from Minotti Cucine (part of the brand's Maya range) is infused with a clever mix of materials, including brushed brass, brushed marble and smoked mirrors, culminating in a truly elegant and warm final kitchen concept. Designed using a series of volumes at varying depths and heights, there is a clear functionality and flexibility that comes with this kitchen. Users are able to arrange the kitchen cabinets in different configurations and compositions, crafting a truly unique look and working for multiple spaces.
For the project at hand in Milan, Minotti Cucine were working within a narrow, quite compact space, as well as alongside an existing marble floor. By arranging the base units of the kitchen at different depths, with the lower cabinets in a smoked mirror finish and recessed further back, the design team managed to utilise the area to its maximum capacity and give the appearance of more space.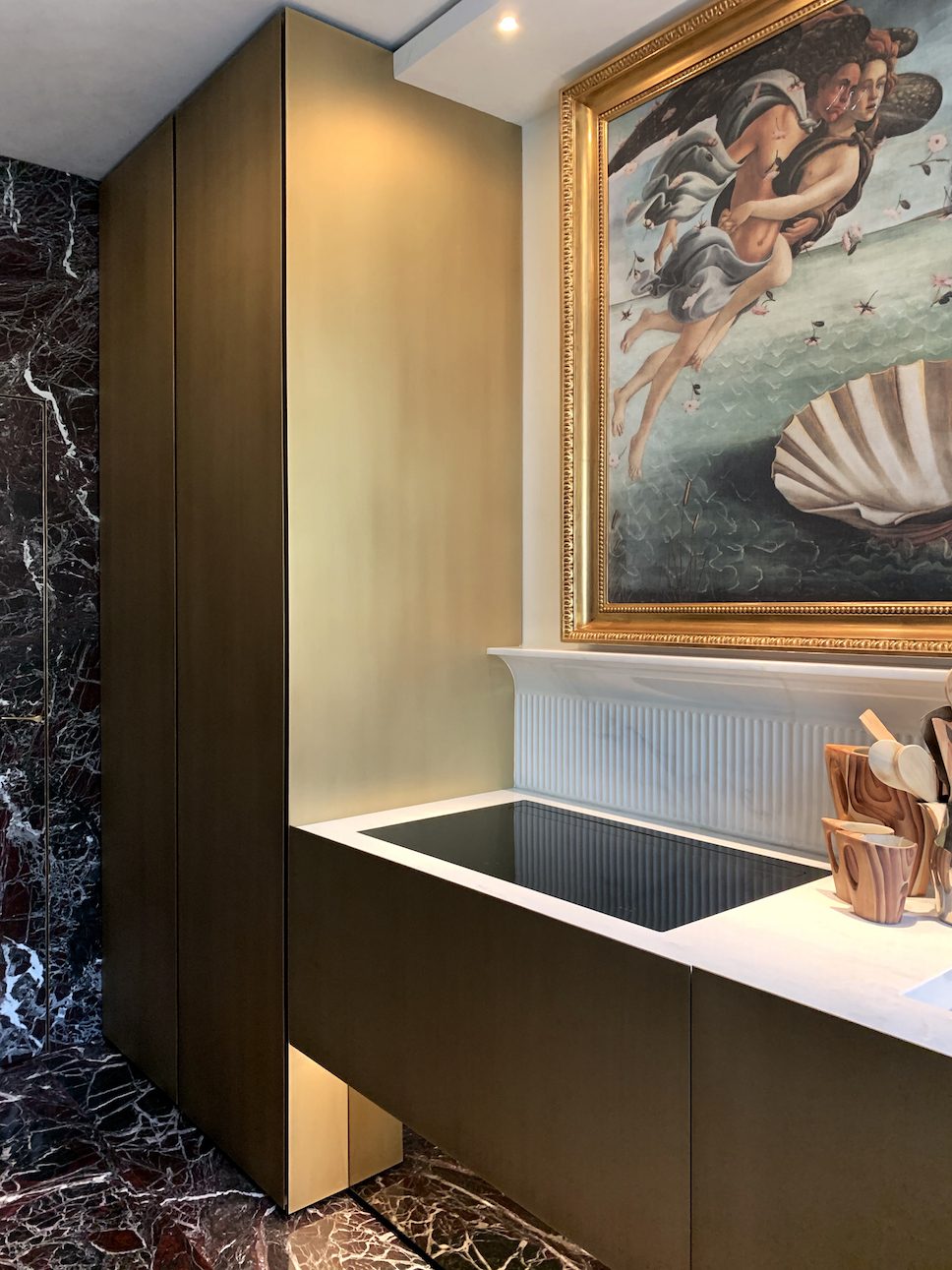 Project Notes
Architecture: Studio Luca Bombassei
Kitchen: Minotti Cucine
Discover more about the project, and Minotti Cucine's collections via their website.
For more design stories on enki head to enki magazine's interior design archives.