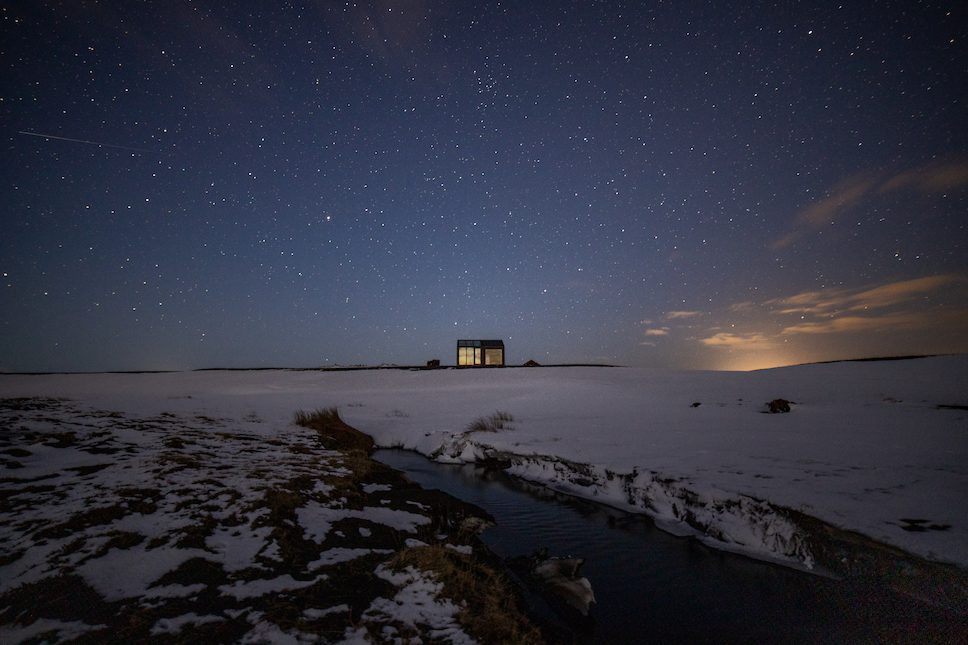 Offering a one-of-a-kind opportunity to experience the wonder of Icelandic nature, Manta North has placed one of its prefabricated, glass-walled cabins in a remote oasis for a truly memorable stay.
The fully pre-built dwelling is situated in the middle of a volcanic black sand desert surrounded by lava rocks, exemplifying the adaptable and resilient design of the cabin built by Latvian-based homebuilders Manta North. At just 25m² in size the structure is easily prefabricated off-site, delivered and installed without causing damage to the environment.
Through innovation in sustainable living, the fabricated timber design offers a viable approach to simple living in remote landscapes. High performance materials and energy efficient technology are built into the fabric of the structure to ensure that it can withstand any climate, even in Iceland where strong winds cause harsh weather conditions.
The façade of the house is built from thermally treated wood, and high grade CLT (Cross Laminated Timber), radiant floor heating, and upgraded insulation, are all used to ensure the cabin is comfortable all-year round. The innovative design also features energy-efficient technology along with solar innovations.
From within its cosy interior, there are expansive views out of the floor-to-ceiling glass walls and light flows in through the skylights. Its minimalist style complements the compact space which encompasses a sleek black kitchen, living area, and bedroom, all in one open space, with a separate bathroom.
A hot tub is positioned on the outdoor decking overlooking the uneven desert terrain, providing a place to unwind and relax whilst being completely immersed in nature – you might even be lucky enough to see the Northern Lights!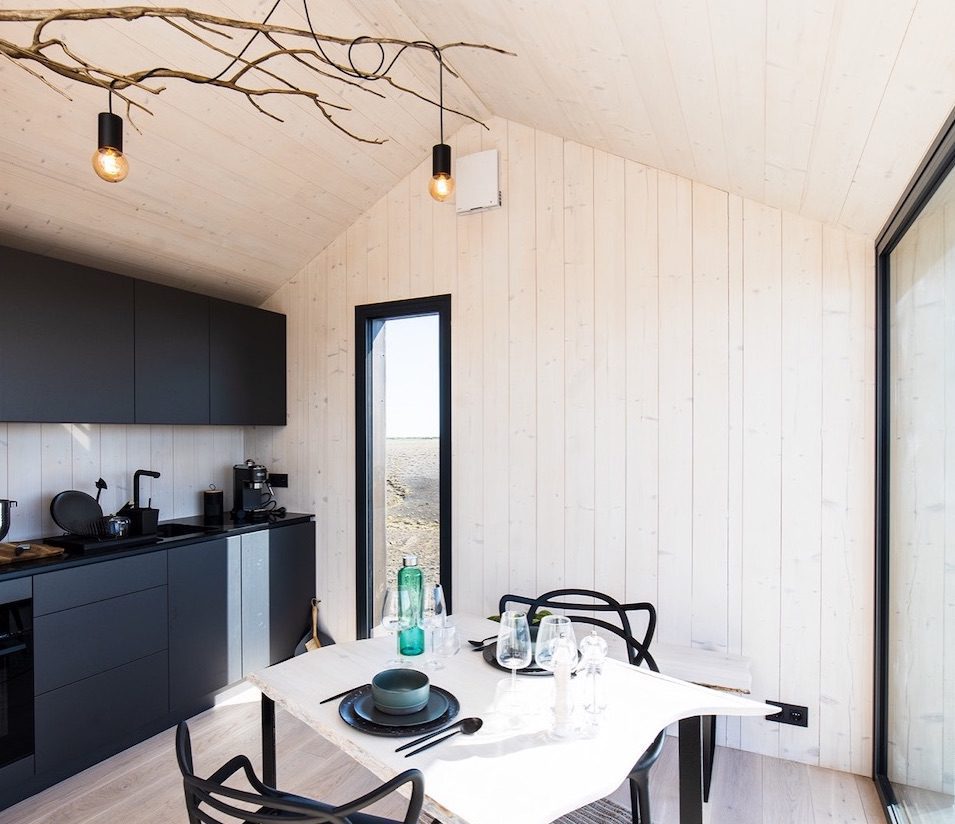 Project details:
Location: Iceland
Built size: 25m²
Design and architecture: Manta North
Photography: Glass Cottages Iceland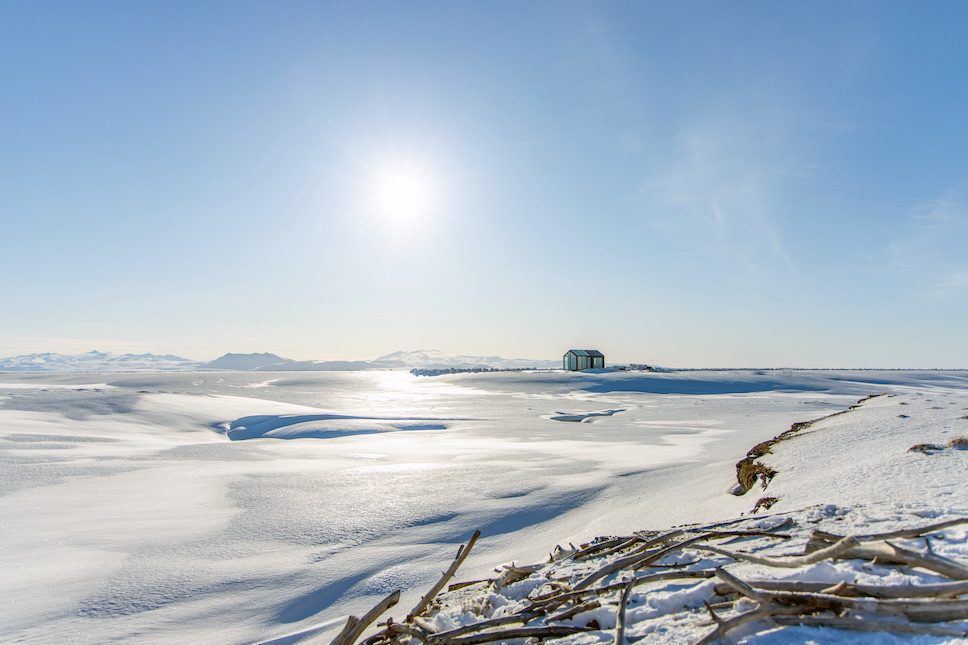 You can book a stay at this incredible location online at Glass Cottages Iceland and discover more about the innovative timber prefabricated homes by Manta North.
Check out The Bolder Sky Lodge in Norway which is another inspiring remote retreat, and read about all the impressive timber buildings included in the Wood Award 2021 winners.