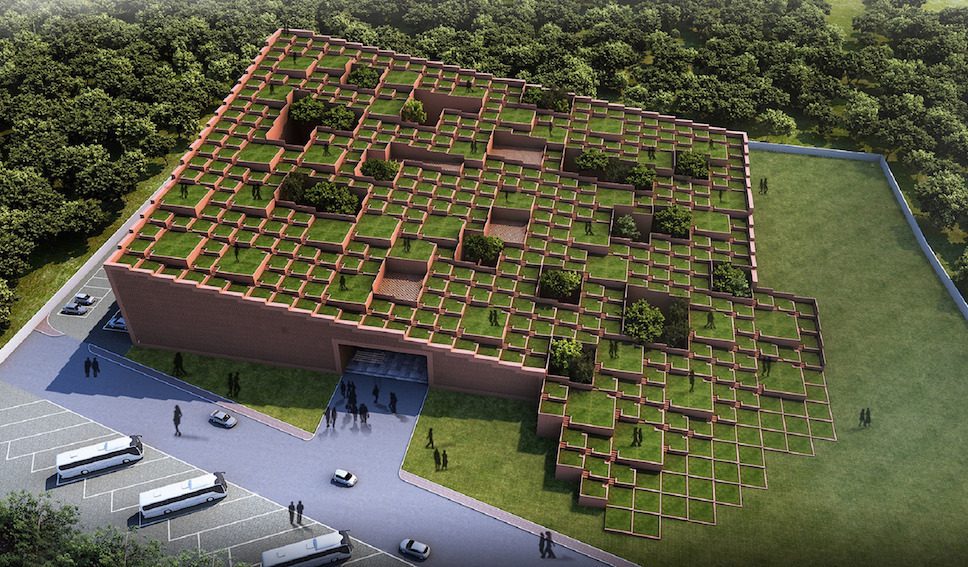 For India's Prestige University, Sanjay Puri Architects has designed an energy efficient building with an accessible stepped roof and a series of interactive spaces.
Spanning 32-acres, the university campus is located within the Indian city of Indore, and the
new low-rise building houses a cafeteria, library, administration offices, seminar halls, and an auditorium. Across five levels, the red brick building has a stepped form that rises out of the ground
and features rooftop courtyards connected by staircases.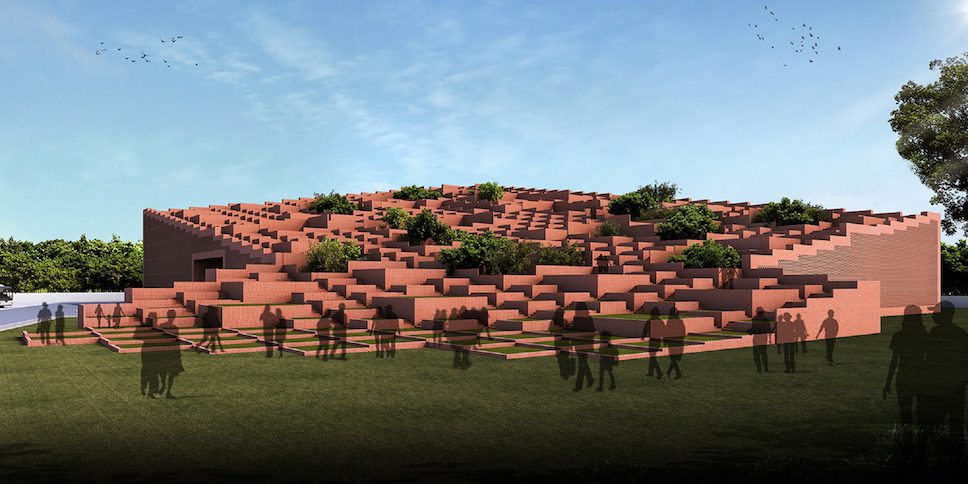 In response to the hot climate, sitting between 30 and 40 degrees celsius for eight months of the year, the architects have sensitively considered the design. "The building will imbibe from traditional Indian architecture to create an energy efficient, sustainable building with minimal dependence on artificial lighting and air conditioning," the architects explain.
Indirect light is allowed to infuse the internal, multifunctional spaces across each level with the incorporation of naturally lit landscaped courtyards. The differing scales of the sectional volumes foster engagement at various levels, and each volume is punctuated by landscape to create interesting experiences for students and the public.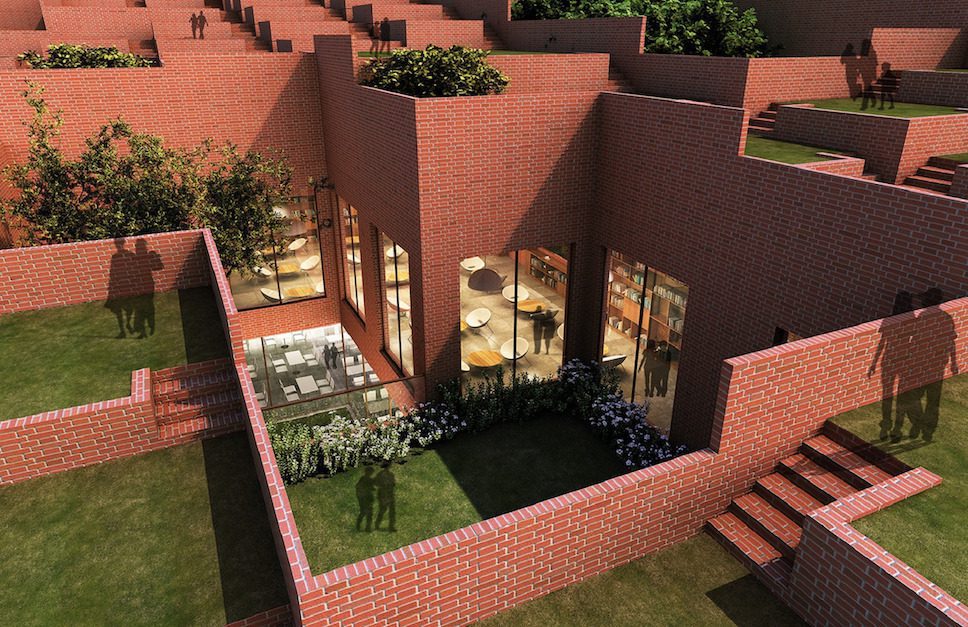 Each modular square of green roof is completely accessible and is designed to be used by students and faculty as a space to relax or study outside in the fresh air. On the ground level the auditorium and café are opened up to the public, whilst the the upper stories of the building include a combination of classrooms and administration spaces with open-air sections above them.
The Prestige University is scheduled to be completed in June 2022.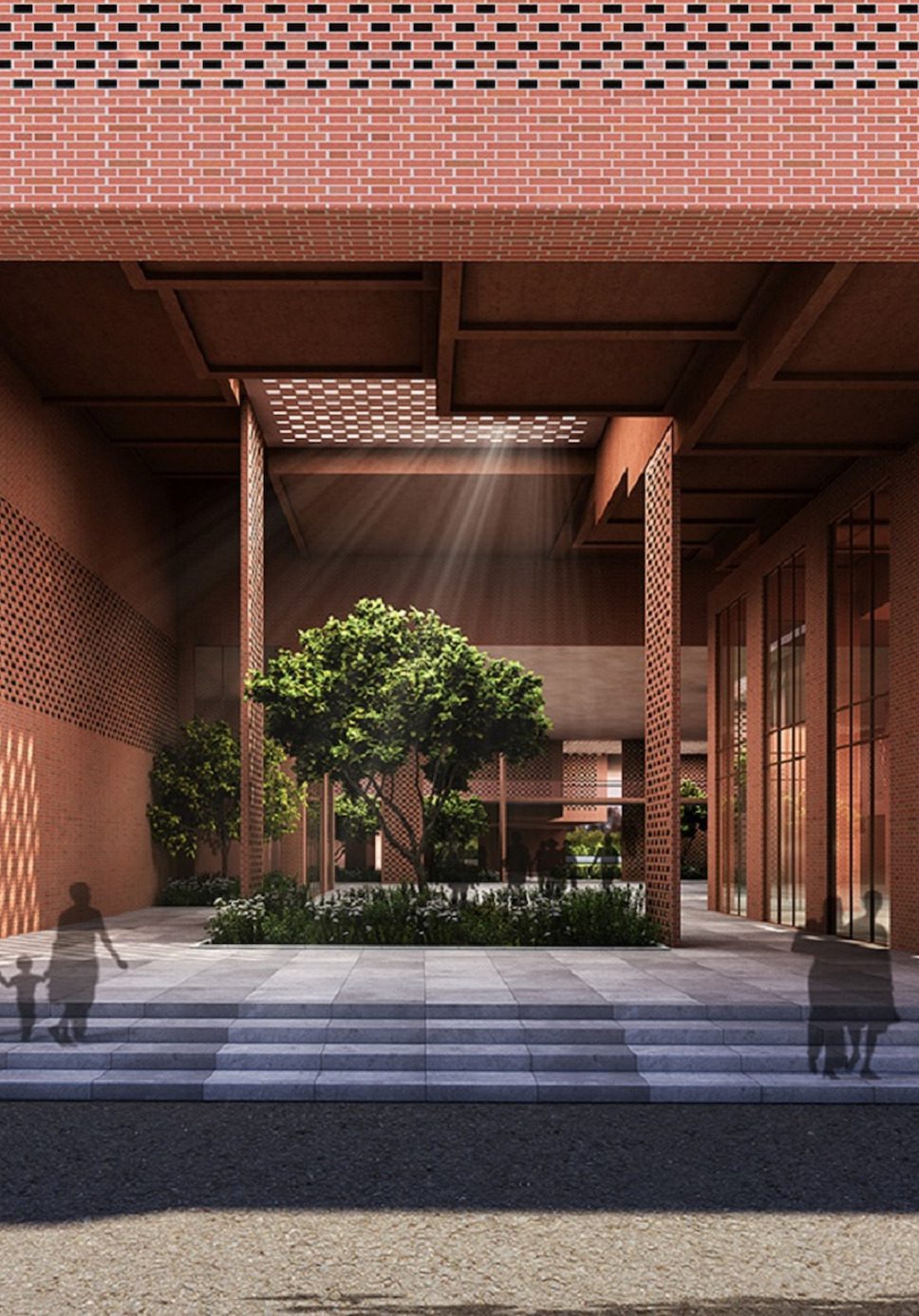 Project details:
Client: Prestige Education Society
Location: Indore, India
Area: 1,100,000 sq. ft.
Principal architect: Sanjay Puri
Design team: Sanjay Puri; Ruchika Gupta; Suzanna Machado; Omkar Rane, and Devendra Duggad
Project sourced from: V2com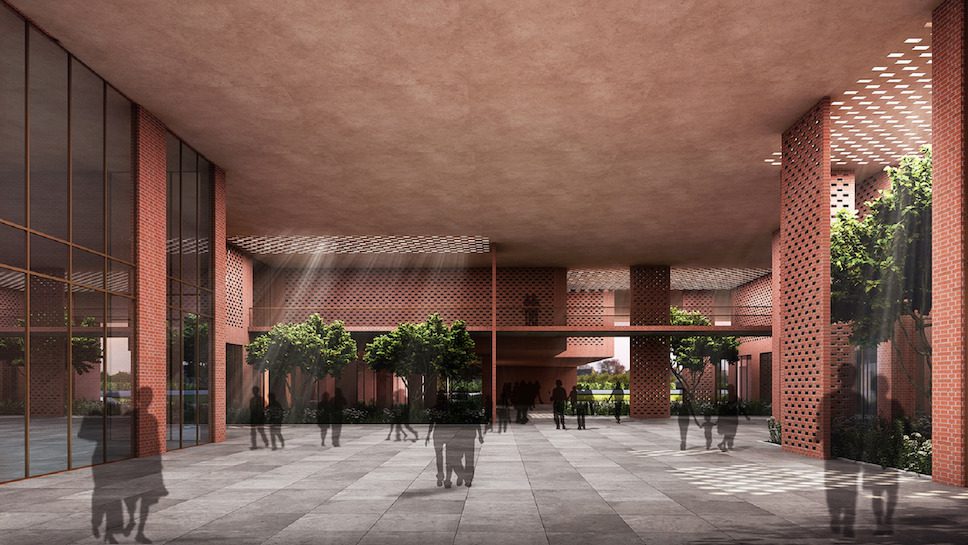 Take a look at the Prestige University and other interior and architectural projects by Sanjay Puri Architects.
Discover lots more architecture news on enki.