Press from across the globe descended on Milan last week for a first glance at the 59th edition of the renowned furniture fair, Salone del Mobile.
This pinnacle of the design calendar has become an integral part of Milanese culture and welcomes hundreds of thousands of visitors every year to discover new products and brands.
Over 2000 companies will be exhibiting this year, 30% of which will be travelling to Salone de Mobile from overseas. This selection of brands will encompass both the giants of the furniture industry as well as smaller-scale artisans and designer-makers.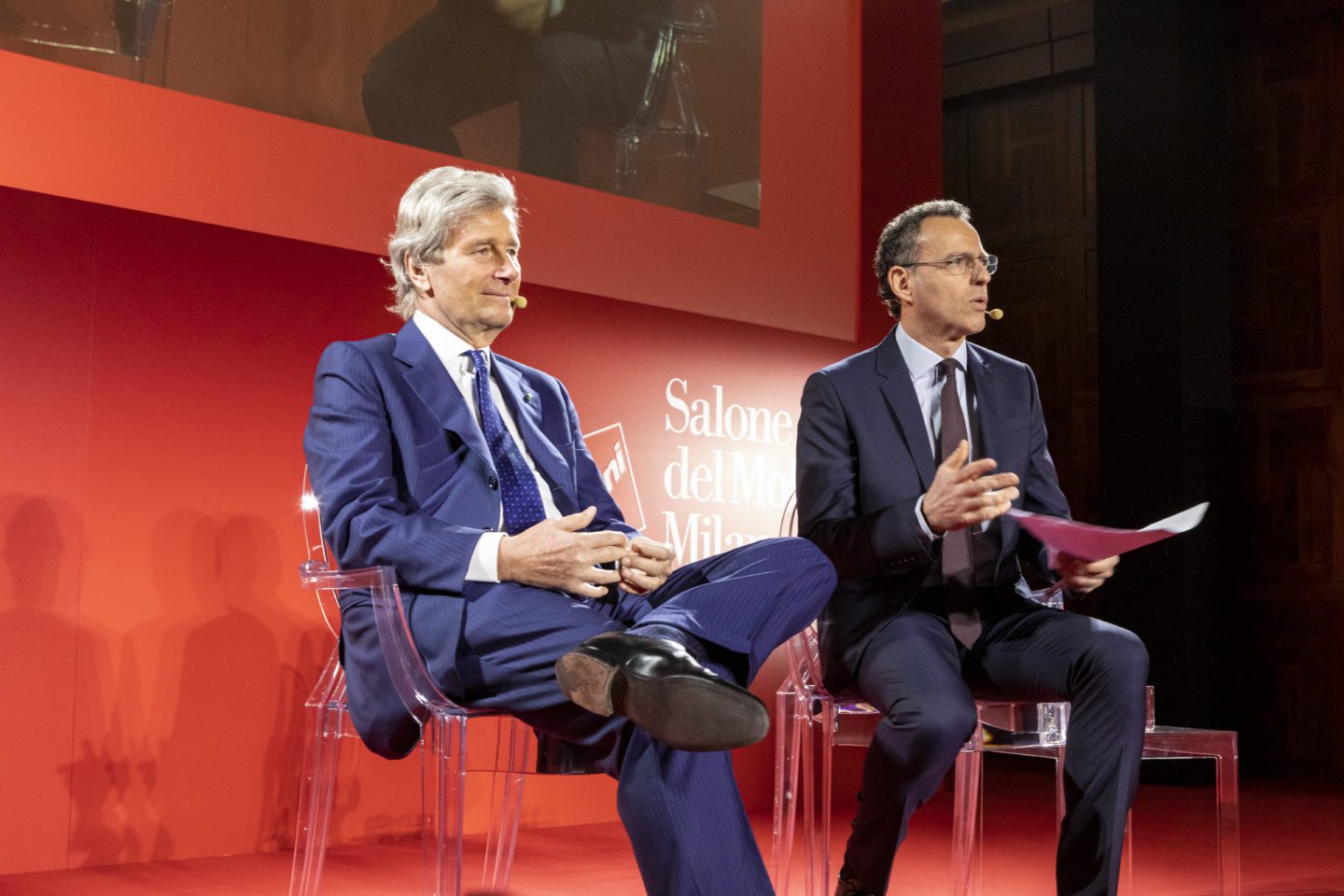 As climate change has taken permanent residency in international headlines this last year we expect to see a greater commitment to sustainability from all exhibitors.
"What we need now is an ethical approach to design that can bolster the search for solutions that are as sustainable as possible in a global context, and an increasing focus on the demands of the upcoming generations, who are more interested than ever in the intrinsic value of what they purchase for their domestic and work environments."

Claudio Luti, President Salone del Mobile
As preparations are well underway for 2020's Salone de Mobile, which will be taking place at Rho's Fiera Milano from the 21st to the 26th of April, we have put together a list of the guaranteed highlights.
SaloneSatellite
This is probably the one we're most excited for; an exhibition of 600 young, emerging designers who will be presenting their designs and ideas under the theme of 'Designing for our Future Selves'. It's a chance for visitors to discover the latest talent in the design sector and for exhibitors, it's a platform to showcase their innovations and network with a global community.
EuroCucina
2020 sees the kitchen furniture exhibition EuroCucina return to Milan with 84 exhibitors. As our living spaces evolve, kitchens continue to integrate further into our homes and this biennial show is set to focus on this. With this considered, Salone del Mobile have changed the format allowing furniture companies who specialise in total living to also showcase their kitchen concepts.
FTK – Technology for the Kitchen
EuroCucina's complementary event focuses distinctly on kitchen appliances and will offer visitors a glimpse into the future, a future we're sure will be smart.
International Bathroom Exhibition
In terms of sustainability, the 8th edition of the International Bathroom Exhibition will present new solutions for improved water and energy consumption as well as looking at the role of technology in the bathroom.
The Magic Box
As part of the festival's celebrations, an audio-visual installation will be resident in the Palazzo Reale Sala delle Cariatidi from the 21st of April to the 3rd of May. The installation will include ten films, each an interpretation of one of Salone del Mobile's manifesto terms from ten of Italy's leading filmmakers.
"The idea was to blend the magic of film with that of the extraordinarily evocative power of words from the Salone Manifesto."

Davide Rampello, artistic director and creative producer of the installation.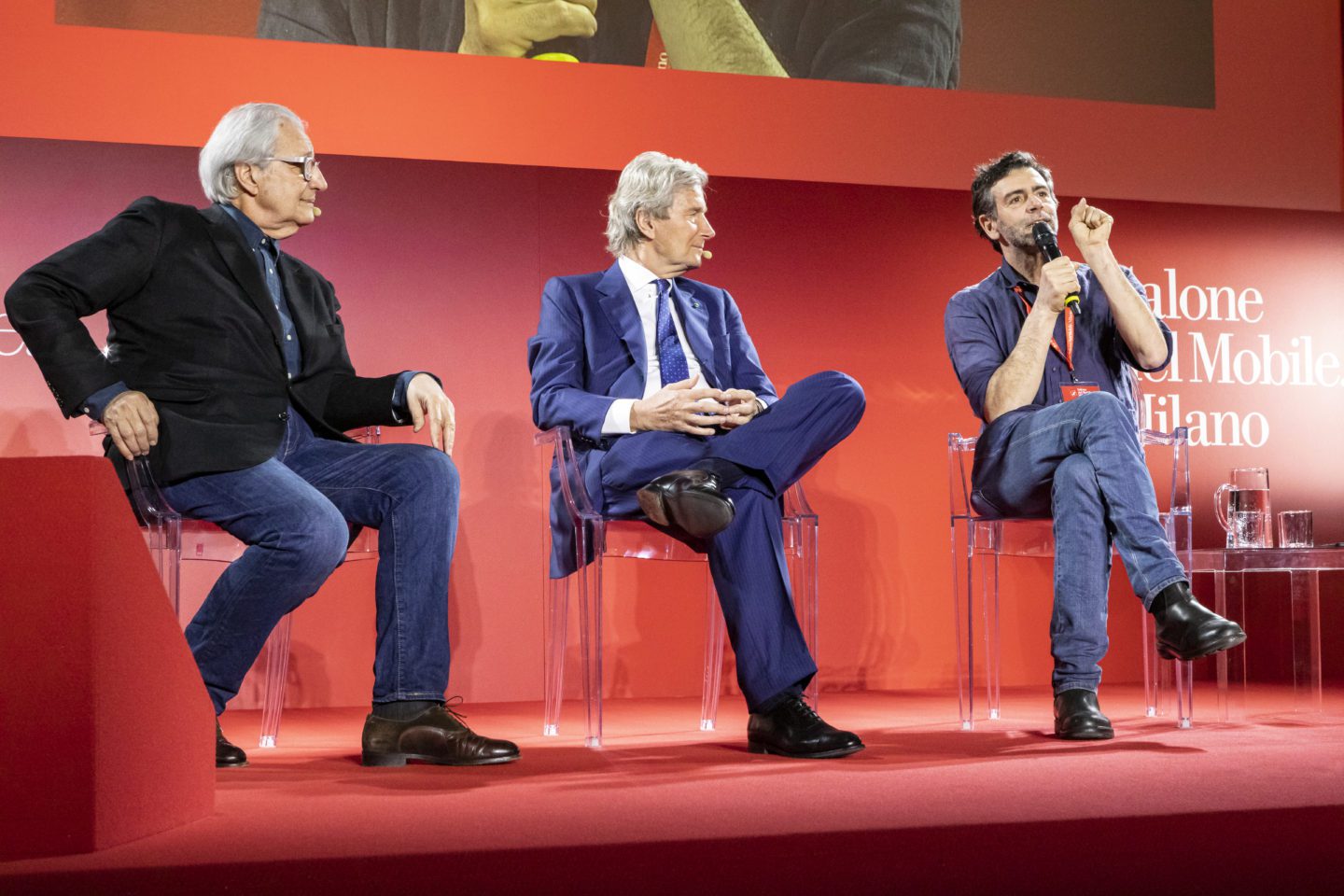 For more information on the show visit the Salone del Mobile website
If you're looking for more design dates for your diary click here