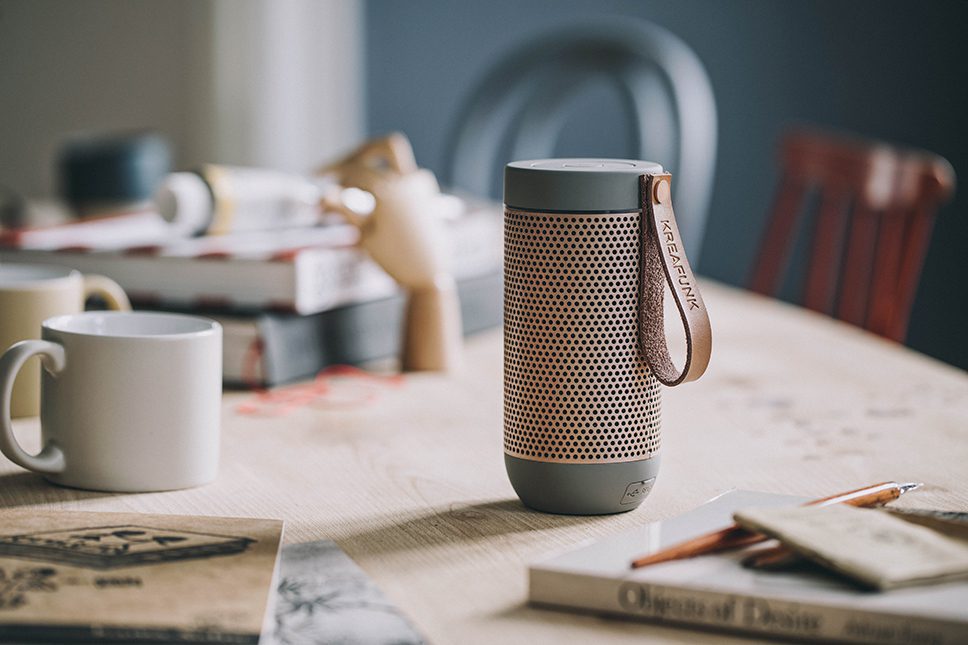 Say hello to the new range of contemporary aFUNK speakers from Ross & Brown. These rounded speakers bring 360-degree sound to the table (not to mention a touch of style).
The rounded design of the speakers allows for the production of even sound in all directions, while their coloured silicone and rose gold grill will add a stylish, slightly industrial touch to a space.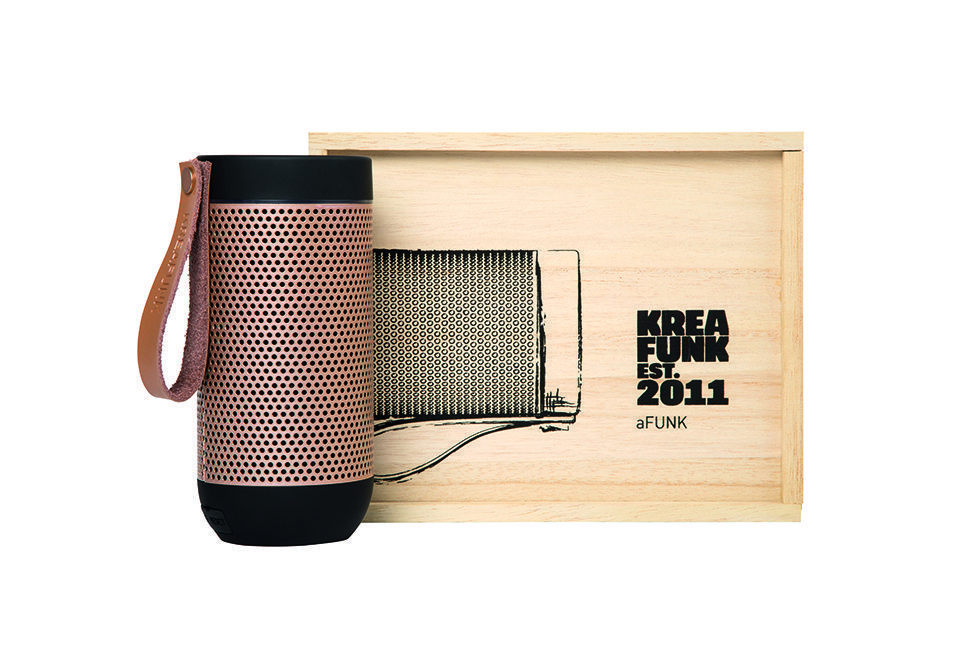 We love each speakers' neat leather strap which allows for easy transportation, not to mention the fact that they can be paired with smartphones, Bluetooth devices, and – get this – even with each other in order to play music simultaneously.
Now that's a speaker.
The aFUNK beat speaker is £99 and available in three colours (Cool Grey, Black and Soft Coral).
Want to discover more from Ross & Brown? Click here.
All images are sourced from Ross & Brown.