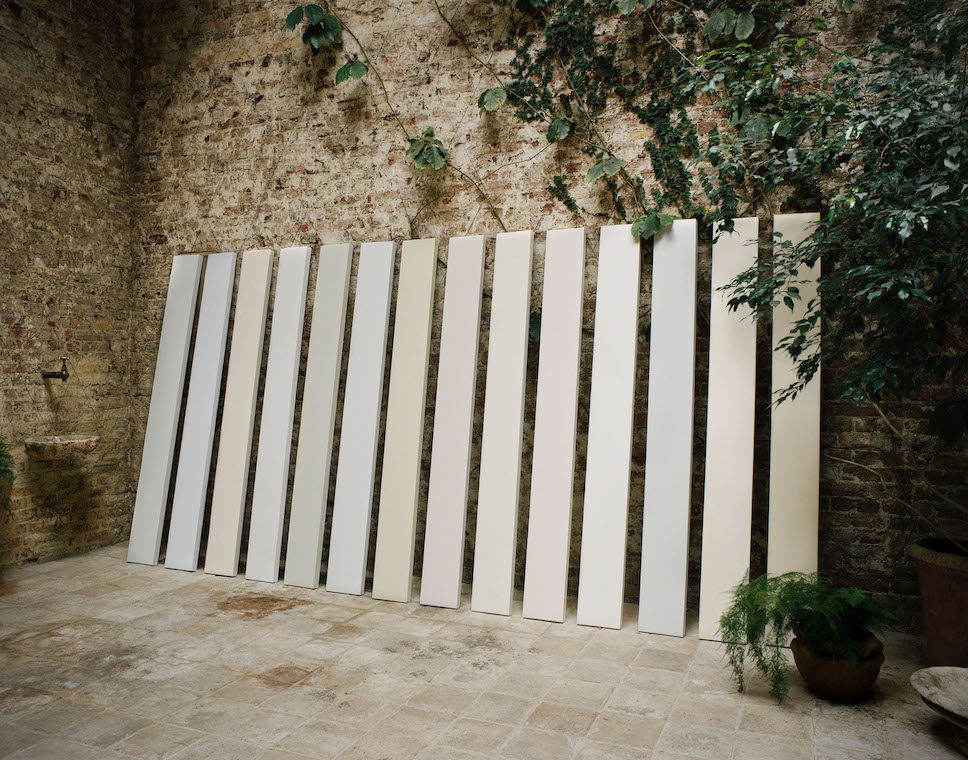 Architectural and interior designer Rose Uniacke has unveiled her debut eco-friendly paint collection, comprising 14 neutral shades.
Environmentally conscious in her approach Rose Uniake wanted to create a 100% natural and chemical-free paints range that would suit both modern and traditional interiors. Collaborating with Norfolk-based brand Graphenstone, known for its commitment to sustainability, ensured the eco-conscious paint was developed with Graphene, a non-toxic pure carbon.
Not only breathable but also washable and resistant, the natural mineral-base paints require some dilution before use, helping to reduce the CO2 emissions by not transporting water around the world. Half of the range is available in the Ecosphere finish which is based on pure lime to help purify the air by absorbing CO2. The Grafclean and Grafclean Midsheen are composed of vegetable resins and ecological materials.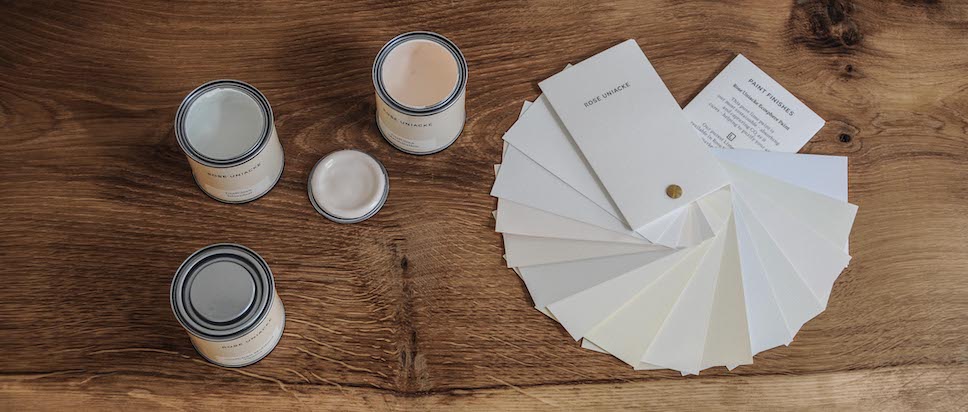 The sophisticated and refined colour selection is inspired by Rose Uniacke's renowned fabric collection and the bespoke paints she mixes for the interior design projects she works on. From the subtle grey tones of 'Silverdust' and 'Pale Stone' to the green-hued 'Apple Mint' and soft pink 'Bloom', there's a natural versatility in the range that is available in three finishes for internal and external surfaces.
The paint pots and packaging are made using 100% recycled materials so you know you'll be making a good environmental choice if you go for this durable paint.
Rose Uniacke Paints will be sold exclusively in the UK at the newly opened Rose Uniacke Fabric Shop in London. If you are in the city then head over the new shop at 103 Pimlico Road, SW1. If not, then take a look at the entire collection online at roseuniacke.com.
Take a look at more design stories on enki.