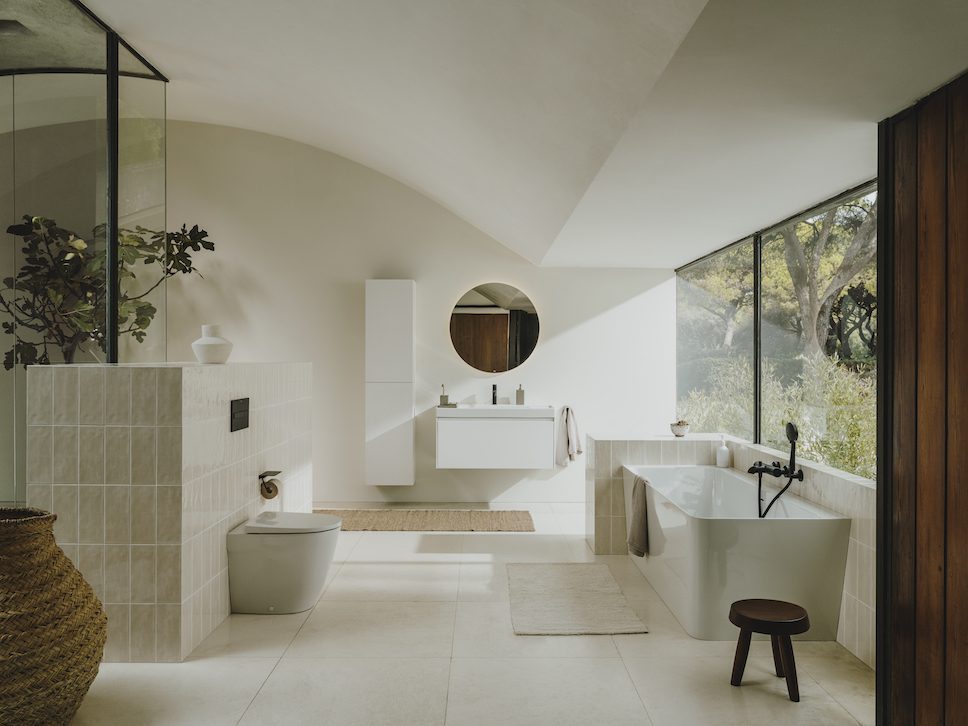 For its latest bathroom collection, Roca has chosen soft curves and organic lines inspired by the Mediterranean's coastal charm.
The Ona collection, named after the Catalan word for 'wave', combines the use of natural materials with water-saving technology and intuitive design. Comprising basins, furniture, brassware, WCs, bidets, baths, and accessories, the complete bathroom range is stylishly designed to suit homes, hotels, or other public spaces.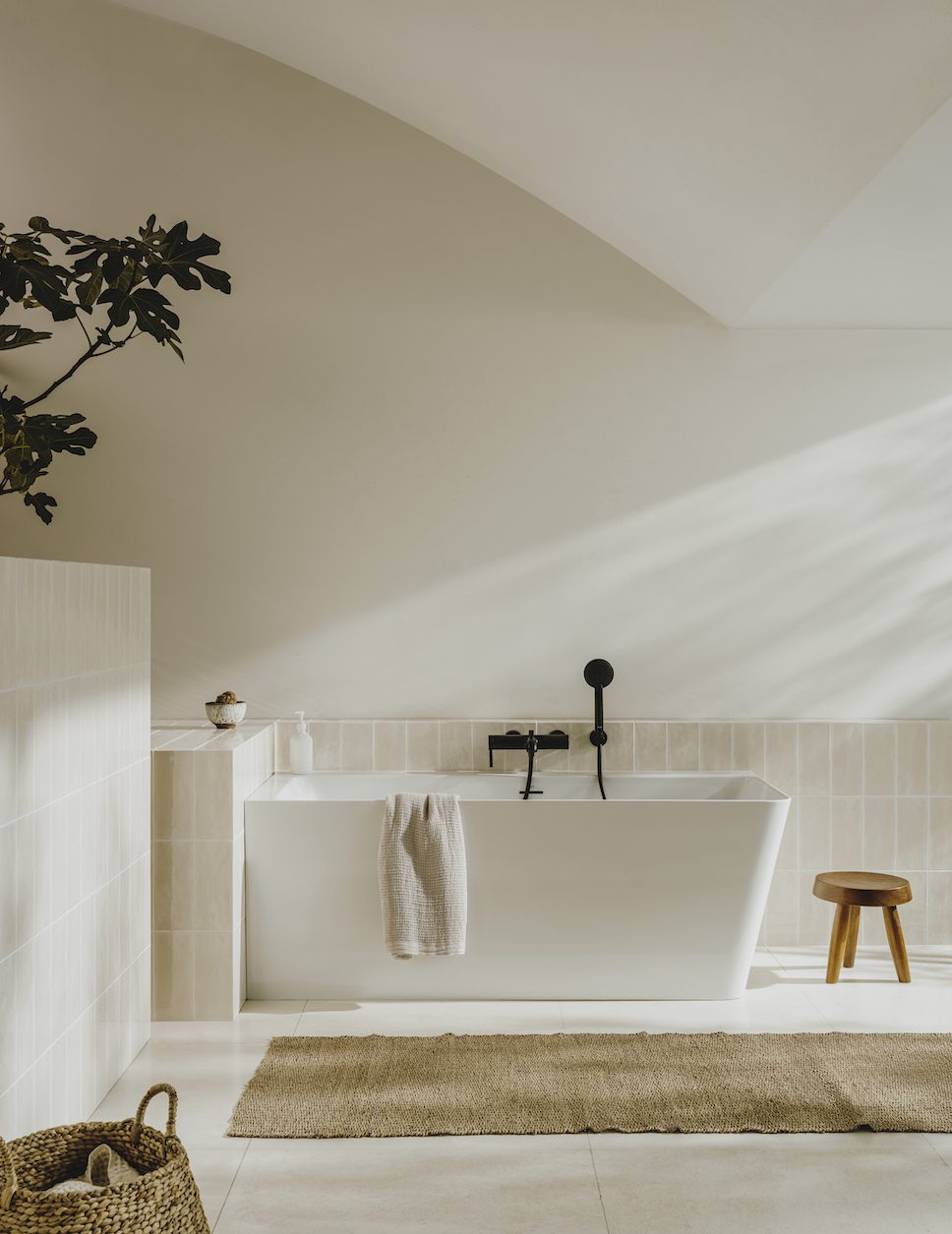 In collaboration with international design studios Noa Design and Benedito Design, the Roca design team have defined the Ona collection with a timeless aesthetic. A good example of the versatility of the range is the wide range of basins, crafted out of Fineceramic® which is a fine and light ceramic for moulding into rectangular or round shapes. It's also a sustainable material choice as it generates zero waste.
"The bathtubs recall a peaceful and relaxing swim in the sea thanks to the large inner dimensions and the pleasant touch of the textured Stonex® material which also has anti-slip properties," explains the team at Roca Design Centre. The built-in baths are available in two dimensions and models for corner installation.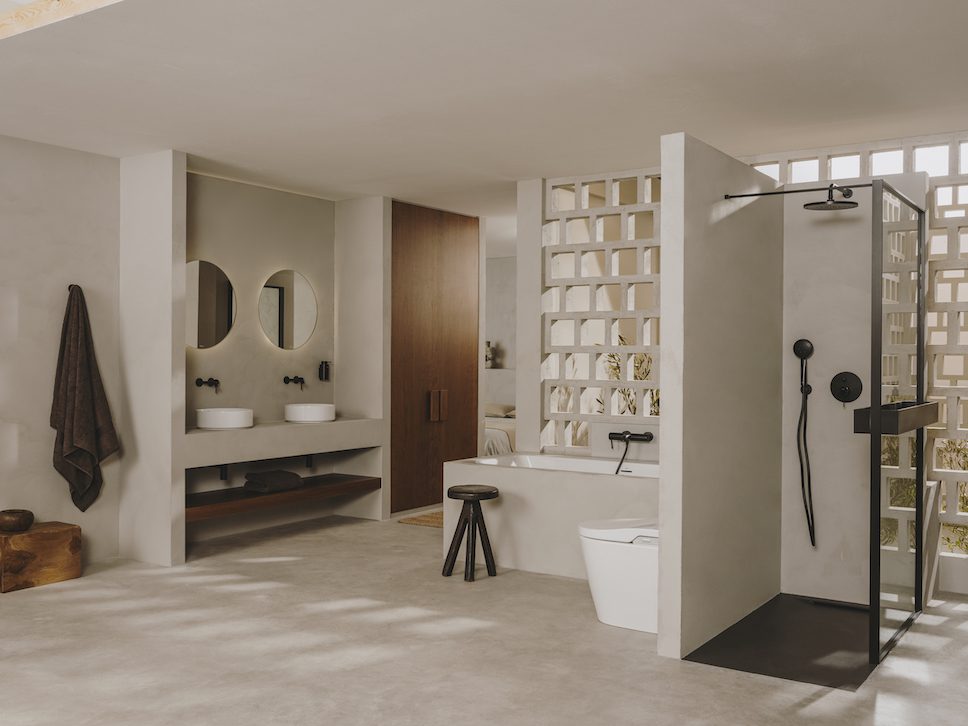 Comfort and beautiful aesthetics come hand-in-hand with highly functional design which is created to make bathing a calm and rejuvenating experience. This is particularly true of the Ona brassware conceived by Benedito Design, with its fuss-free style and four contemporary finishes. Inside the sleek Ona tap is the Cold Start opening system which limits flow and saves water.
"It represents the perfect balance between design, technology, and sustainability. It stands out for its cylindrical and particularly slim body, available in different heights and spout lengths with a flat minimalistic handle," says the Roca design team.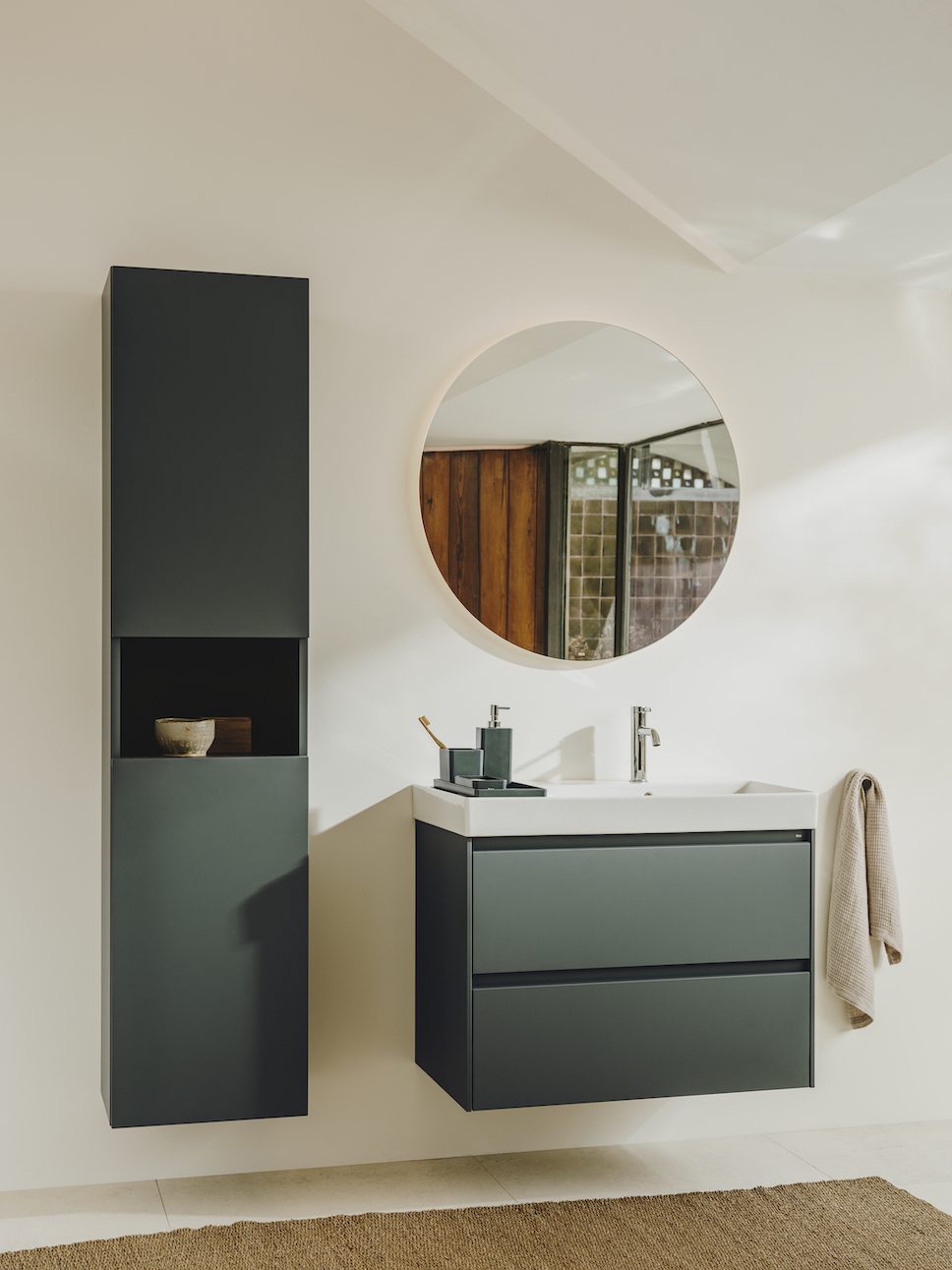 Wall-hung furniture has a lightweight feel, freeing up floor space while providing much-needed storage for all your bathroom essentials. There are different options to choose for each basin, thanks to standard solutions with one drawer, two drawers, or simple doors. For complete ease, they all feature a soft-close system and full extraction drawers.
A Mediterranean range of colours for the furniture, from white, grey and green in matt finishes as well as the options of dark elm and light oak, tie the natural and serene aesthetic of the collection together. Ona's accessories also make the ideal finishing touch, including countertop elements that have all been designed to fit the basin shelf or the standard drawers. There's a tray, container, soap dispenser, and tumbler, all made using recyclable materials and designed to make organisation in the bathroom a breeze.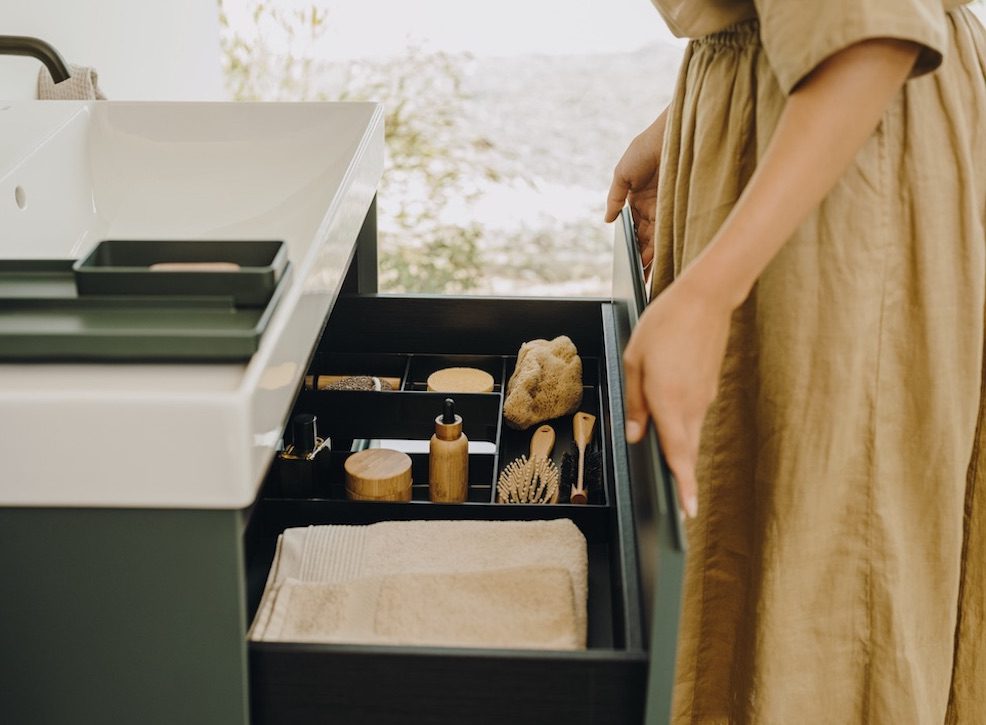 You can find out more about the Ona collection by Roca online.
Discover more design news on enki.