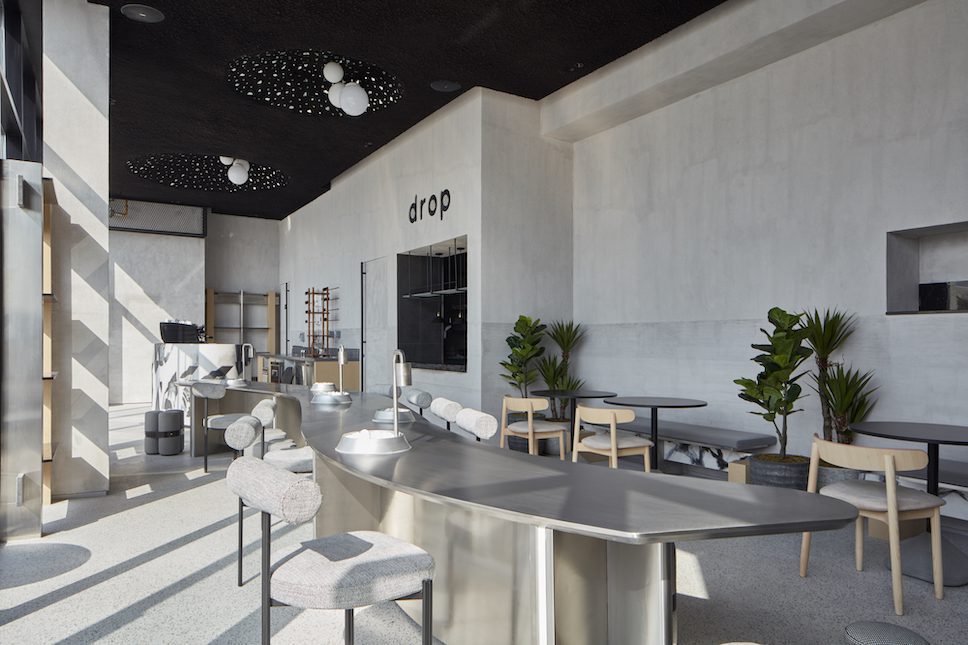 Interior design studio Roar has brought a futuristic vision to the first outpost of Drop Coffee in Abu Dhabi by creating moments of awe with captivating textures.
Exemplifying a rethinking of the café experience, Drop Coffee offers an immersive experience to coffee aficionados and newcomers alike within its relaxed and sociable space. This is the second outlet for the brand founded by Emirati duo Mahmood Al Khamis and Ghanim Al Qassim.
A grey concrete-textured paint provides the calming backdrop to the monochrome-inspired scheme which features warm natural oak wood accents. At the centre of the convivial café is a long, brushed stainless steel communal table with a curvilinear shape.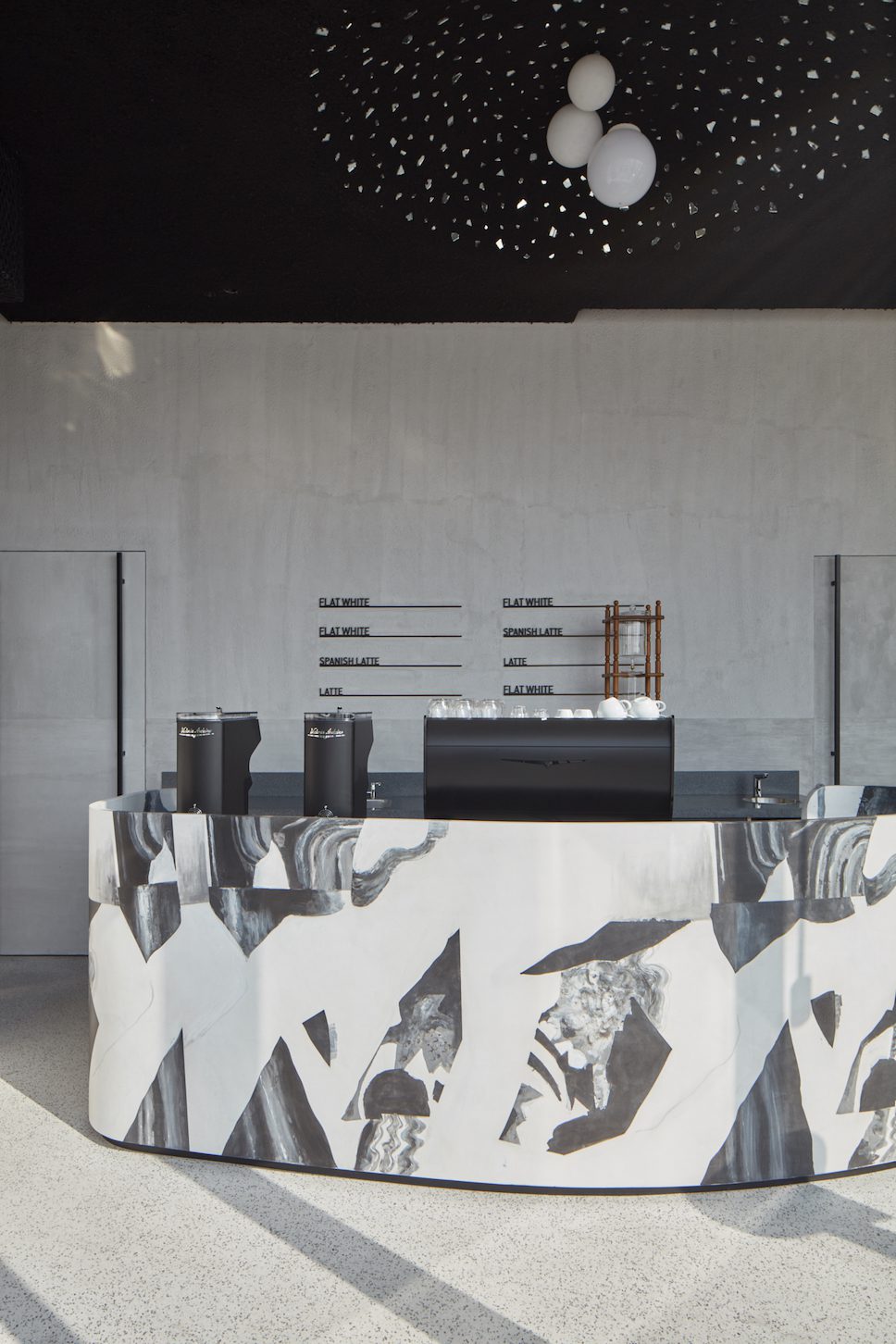 For the design of the main bar, the studio came up with an imaginative idea which involved using a textured paint that replicates the incidental traces left by liquid on a surface.
"We were in the studio and started playing with the idea of using split coffee as a motif within the scheme, which we thought would be a fun nod to the brand's name, Drop," explains Pallavi Dean, founder and creative director at Roar.
"We laid down large pieces of paper in front us, dripped some coffee on them and dragged a mug around, letting our creativity run wild. We then photocopied the pattern and magnified the scale to apply it as a textured paint on the bar. The same motif also extends to the booth joinery against the wall."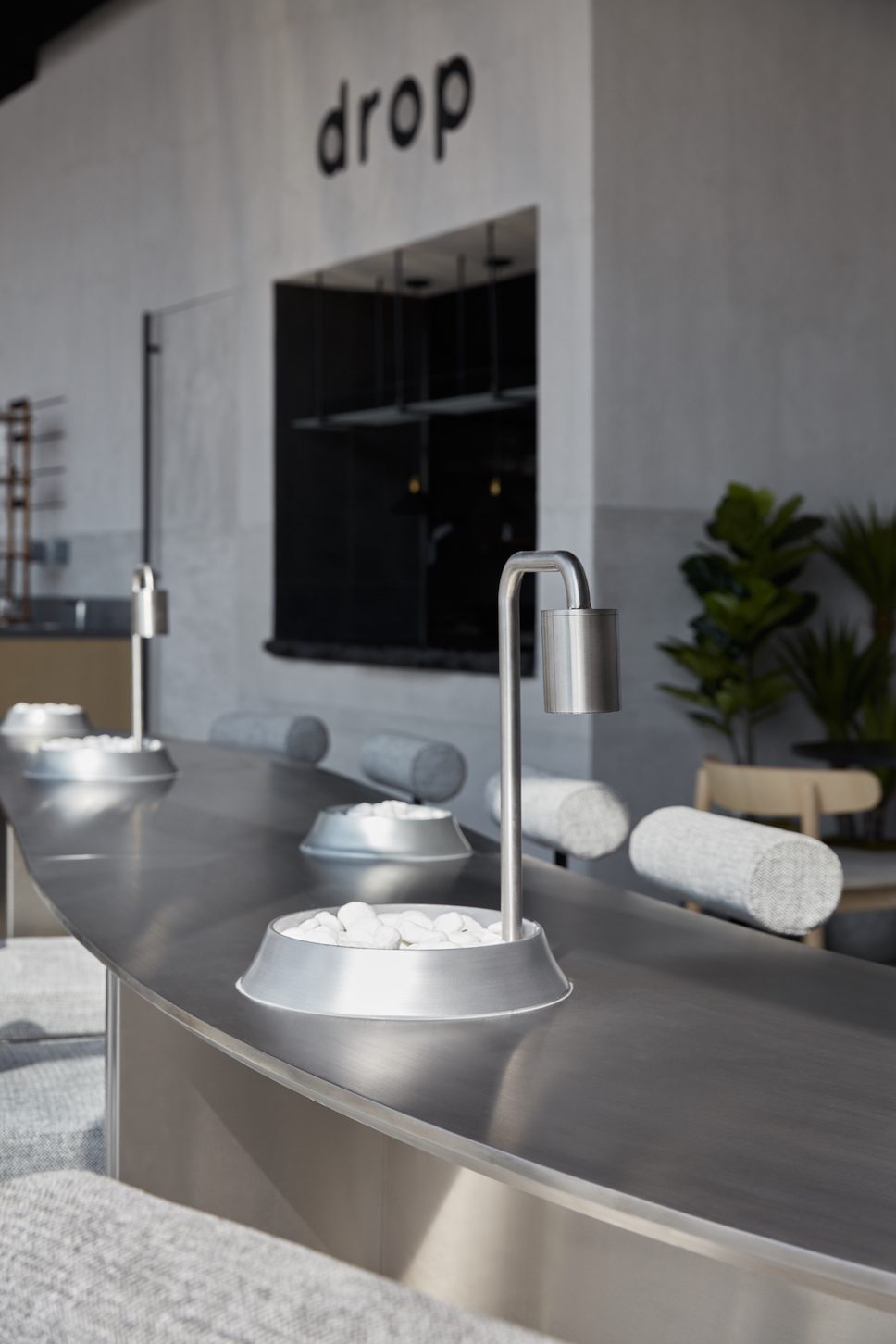 Whilst sitting and enjoying a freshly brewed cup of coffee, visitors have plenty to wonder at with tactile textures and distinctive design details catching the eye wherever you look. For a surprise element, the studio created the individual drop-shaped stainless steel shelves to hold open coffee bean canisters which allow guests to sample the aroma of the various house brews.
Another striking feature is the dome-shaped ceiling design that is covered in a special textured paint with mirrored shards embedded within. This intricate and dappled effect is repeated in the floor's chipped terrazzo tiles, creating an interesting play of light and forms. Compositions of spherical pendant lights are nestled into each dome, appearing as though they're suspended in the air.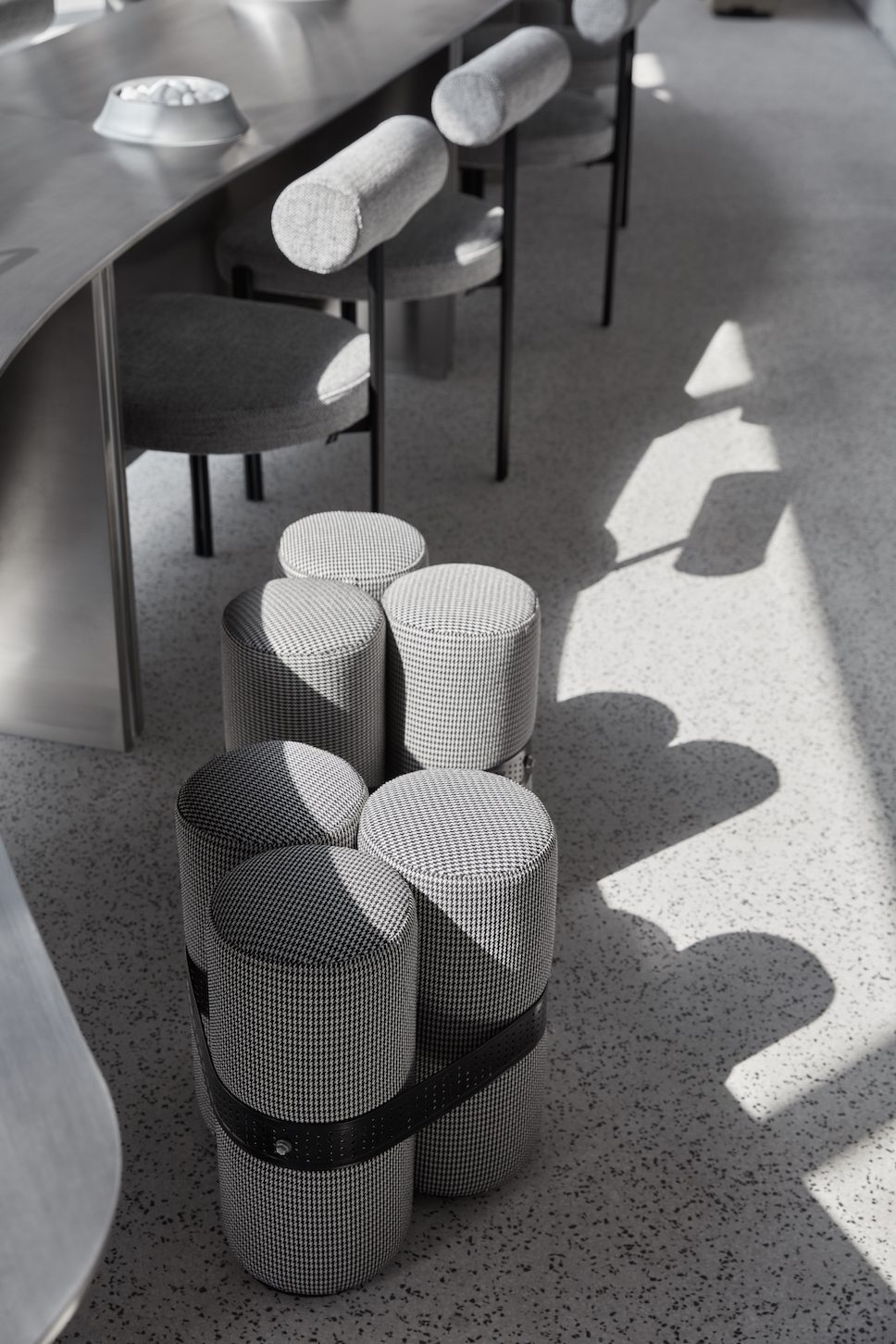 Project details:
Interior design: Roar
Location: Abu Dhabi
Surface: 110 square metres
Furniture: Hay; Frama; Pedrali; Liu Jo; Fabiia; Zeus, and Blå Station
Lighting: Custom-made
Photography: Oculis Project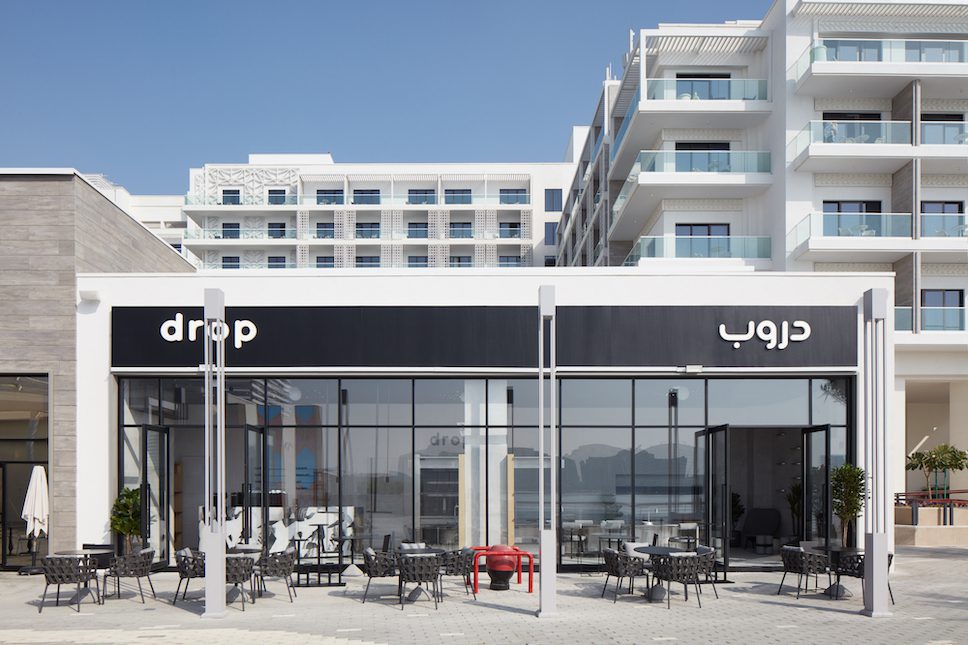 Meet Roar Design's founder Pallavi Dean and see more projects online.
Continue reading more design news on enki, and also take a look at the calming Basao Tea Lounge by Norm Architects.