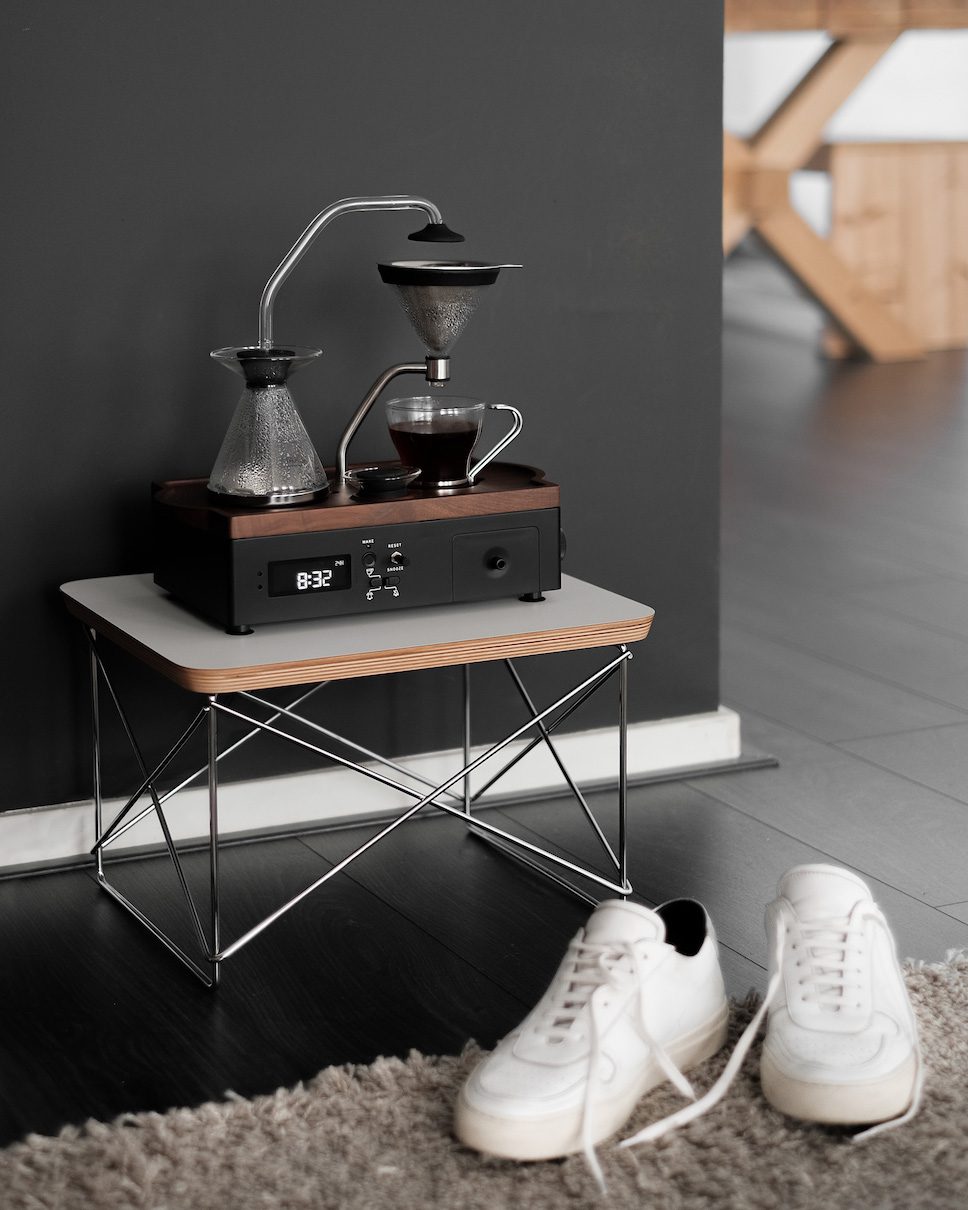 Awaken your senses each and every morning with the innovative The Barisieur coffee and tea alarm clock. Ideal for easing you into the day – and making sure you're on time for the commute/school run – this unique invention is designed to encourage a beautifully nostalgic experience for the user.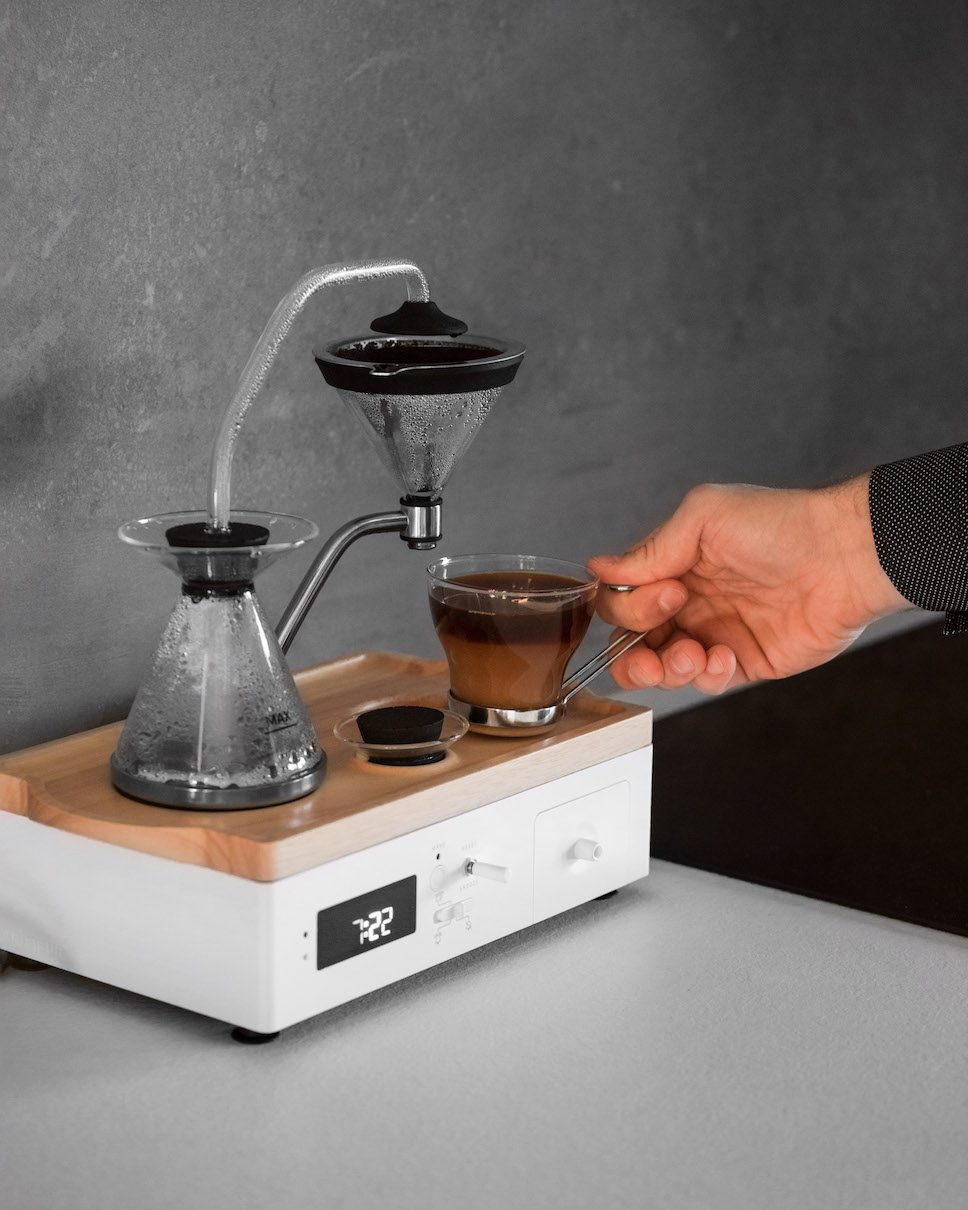 The gentle, soothing sounds of bubbling water alongside the enticing smell of freshly brewed coffee or loose leaf tea will encourage your senses to awake. Conceived with a digital detox in mind, it will certainly make your morning ritual more interesting and certainly, more stimulating.
The design language of The Barisieur 'balances between simplicity and mystified alchemy' and users can 'watch how the water magically transports from one vessel to other due to steam pressure.' In terms of material palette, the premium alarm clock is certainly as unique aesthetically, as it is functionally. The retro style of the walnut wood works beautifully when teamed with the Scandinavian vibe of the design, making it a timeless piece that you can place anywhere within the home.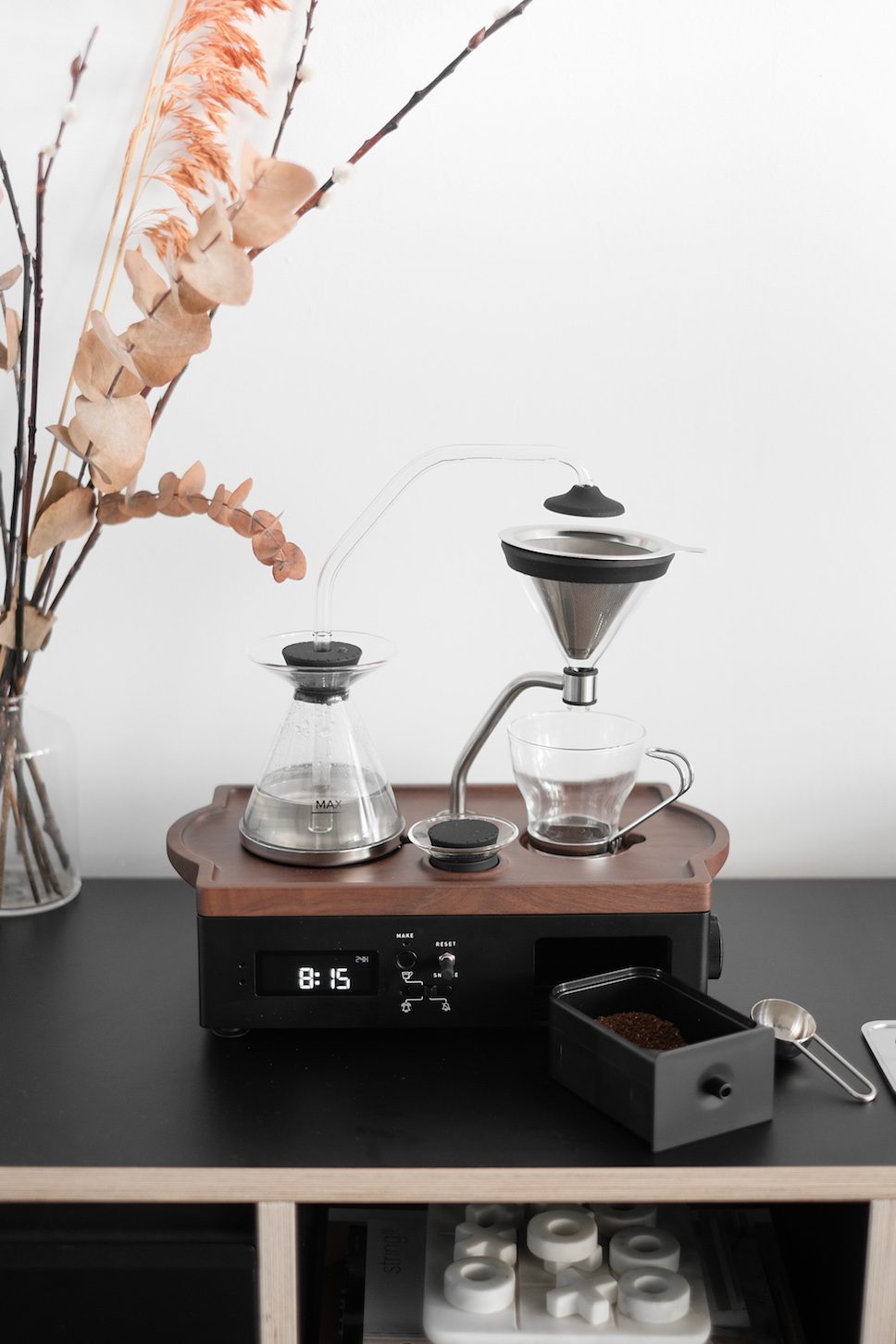 Designed and created by young London-based product designer, Joshua Renouf, The Barisieur effortlessly showcases his love for playful design, premium materials and technology.
The Barisieur, from £345.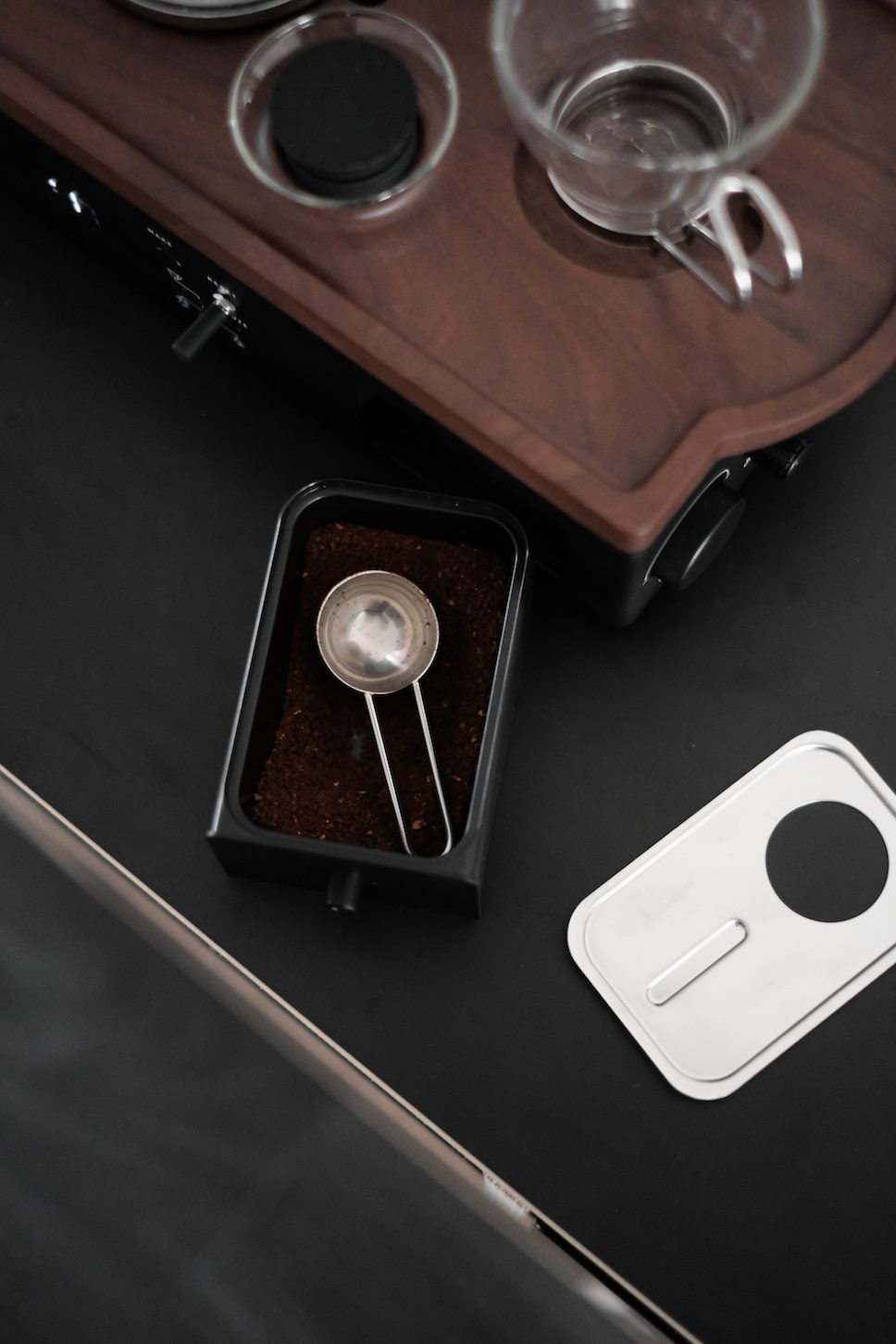 Discover more about The Barisieur and Joy Resolve here.
For more design stories on enki, click here.