Say hello to Recork, a new sustainable brand that is tackling climate change by taking raw cork from Portuguese cork oak forests and turning production waste into flooring planks.
Recork announces its launch with Una, its first collection made simply from waste cork and created in the form of an agglomerated cork plank. Available in six neutral shades, the Una range exemplifies the natural beauty of raw oak as well as its health benefits such as noise reduction, thermal insulation and improved air quality.
"Natural, biodegradable, recyclable, and renewable – there are so many unique qualities to cork." says James Scully, the founder of Recork with a desire to protect the planet. "Recork's aim is to be as carbon neutral as possible," he adds, "therefore the product is part of the circular economy, a model dedicated to the elimination of pollution and waste."
Through an innovative approach to manufacturing, the company turns production waste, used cork stoppers and cork from early harvest, to create high-performing, scratch resistant, and eco-friendly flooring. The finished product is made from 85% natural cork, harvested from trees grown in well-managed cork oak montado.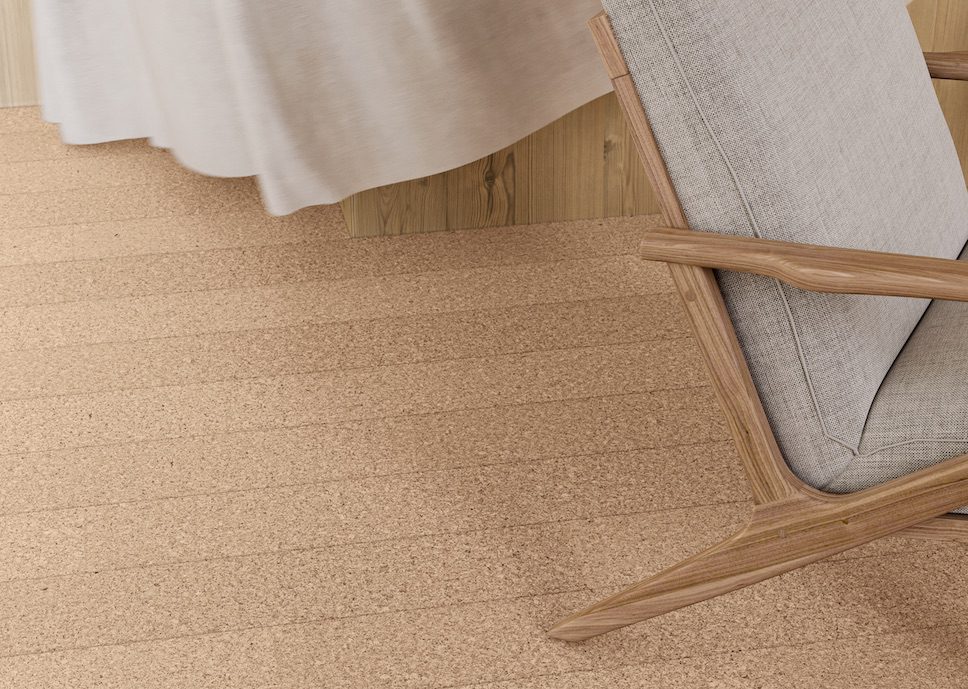 The sustainable flooring has an exceptionally low carbon footprint, meaning that "every square metre of cork flooring removes up to 186kg of carbon dioxide from the atmosphere during its lifetime," according to the company.
The variety of shades to choose from, range from the lighter Broken White and Pale Sand through to the rich tone of Dark Amber or the cool look of Concrete Grey. Each surface is primed with a specially developed pre-coat the allows the cork core to flex and absorb impacts. Prices for the Una collection start from £80 per square metre.
Also on enki, discover how Muuto has given an eco update to its popular Fiber Chair.