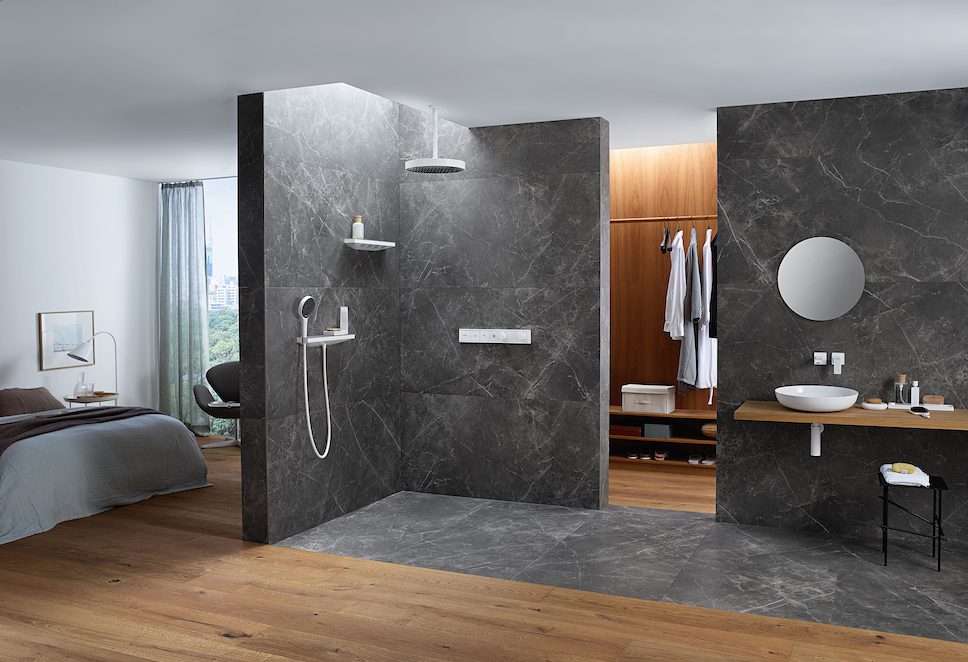 Marrying minimal design with innovative technology has made German brand hansgrohe an international success. Their latest range, Rainfinity, effortlessly epitomises just why.
The launch is comprised of a range of exciting new designs to enable consumers to easily customise their shower systems without compromising on style.
enki's favourite in the Rainfinity collection is the large circular shower head which, with its adaptable wall connection, allows users to tilt the head between ten and thirty degrees with ease. Ultimately, this simple innovation eradicates the need for a traditional shower arm and is a no brainer for a sleek bathroom setting.
However, if a hand shower is a must, the Rainfinity range also caters for this. Available in either a softer, traditional curved shape or a more contemporary, geometric rod form, consumers can decide which is best suited for their interior aesthetic.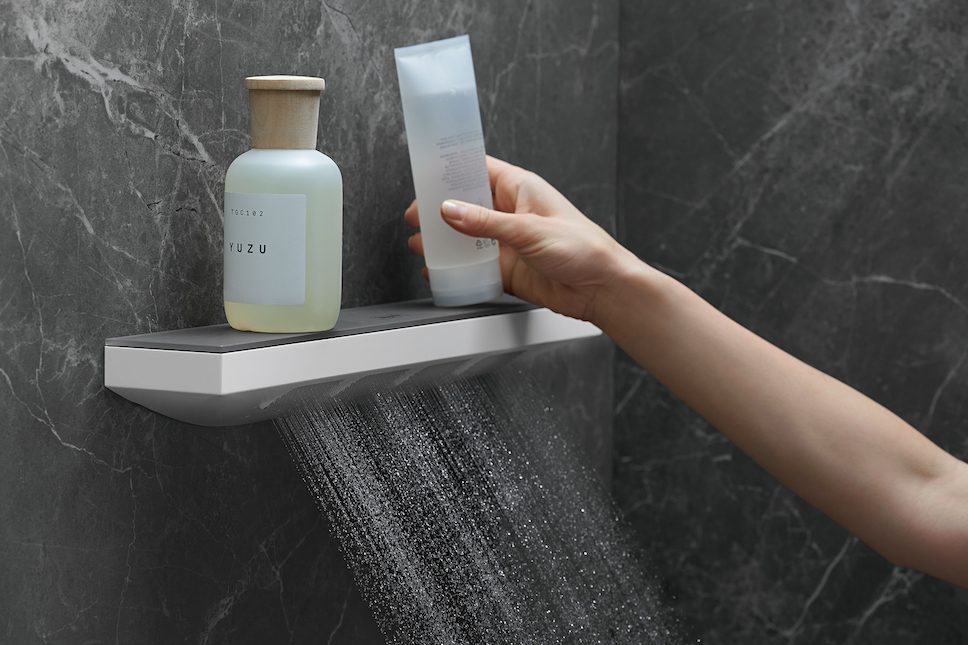 With flexibility at the core of the Rainfinity concept, both the head and hand showers can be equipped with between one to three different spray modes.
The first is aptly named PowderRain. This microfine spray creates an enticingly calming mist for a relaxing shower experience. Next is Intense PowderRain which uses the large central jet for a more concentrated water stream. And lastly, RainStream, the most intense spray setting used to produce a massaging effect.
When using a hand shower however, RainStream is replaced by the targeted jets of the MonoRail mode.
Other notable products in the range include the Showerpipe, an elegant system which combines both a head and hand shower with handy shelves for toiletry storage and the Shoulder Shower.
Complete your desired look with one final customisation, a pick between a tasteful matte white casing or a classic chrome finish with graphite spray discs.
Click here for more information on Rainfinity
Or keep up to date with design stories here