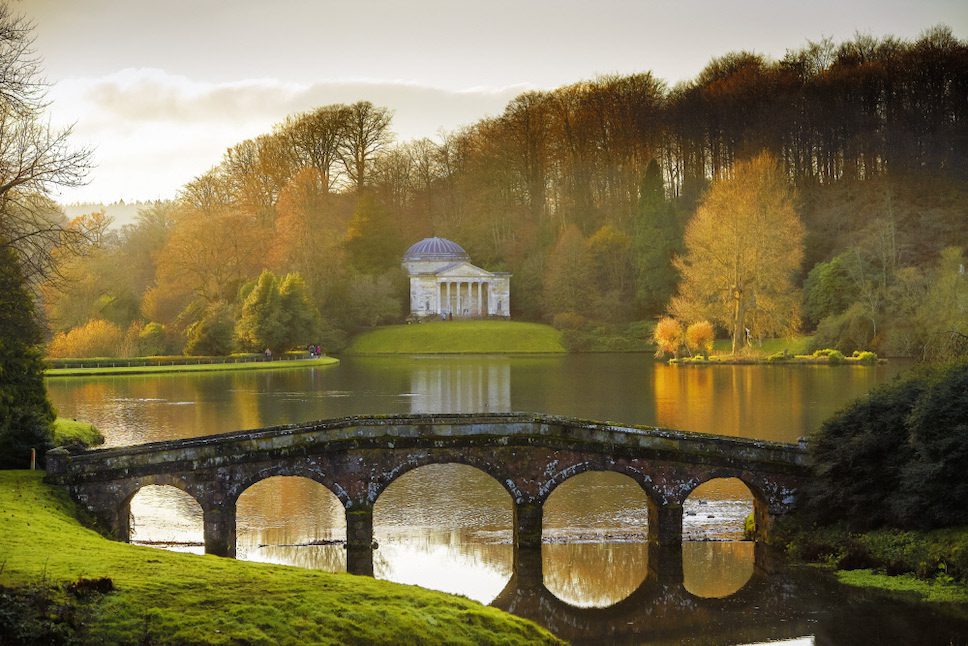 Sustainable design event Planted announces Stourhead as the desirable destination for its next exhibition, Planted Country.
Following on from the success of last September's launch event, Planted Cities in London's King Cross, Planted Country is set to bring together the design-led community when it takes place from 30th April to 2nd May 2022. The idea being to support and highlight brands and businesses who put nature and sustainability at the forefront of what they do, and to raise awareness around zero-waste design.
In an exciting collaboration, the National Trust has partnered with Planted Country for the upcoming event in Stourhead, on the Wiltshire-Somerset border. "It's very exciting to be teaming up with an organisation like the National Trust, whose vision for restoring nature and combating climate change is shared by all of us at Planted," said Planted co-founder Sam Peters.
"Stourhead is an iconic venue surrounded by ancient woodlands, forests and rivers which are the very systems we need to work together to protect, preserve, and restore for future generations. We hope visitors will be educated, inspired and motivated to play a part in changing the way we design, think and interact with spaces, systems and landscapes to restore balance with nature."
The event will present its six-part talks programme titled 'Save Our Soil', exploring why land matters for food, farming, and nature. These talks will be led by biophilic design expert Oliver Heath and former Sunday Times journalist (and Planted co-founder) Sam Peters, bringing together pioneering thinkers in nature, design, and food production.
There will also be a whole host of design-led brands, businesses, and organisations showcasing their designs and collections, along with nature-based workshops and a botanical market.
Date: 30th April – 2nd May 2022
Location: Stourhead, near Mere, Wiltshire, BA12 6QD
Discover more about Planted Country up-coming programme.
Stay tuned for more about the event coming up on enki magazine online.
enki is supporting Planted Country.